Liverpool's early-season form in 2016/17 suggests they could have a better chance of Premier League title success than in 2013/14.
Win a free £10 Betway bet! It couldn't be easier — just post your comment on Liverpool's title chances on this YouTube video. Click here.
The Reds currently sit top of the table, having taken 26 points from 11 games, and are unbeaten in all competitions since their only loss of the campaign away to Burnley on August 20.
However, it remains early in the campaign, and Liverpool have a long way to go before Jurgen Klopp can begin accepting their title hopes.
Debating whether Klopp's side are better placed to win to the title than Brendan Rodgers' outfit in 2013/14, Betway Insider's Tom Clee and Will Rook took up both sides of the argument, with the chance of winning a free £10 bet on offer for those joining in on YouTube.
Clee believes Liverpool are in with more of a chance this time around, while Rook said he was "forgetting quite how good Liverpool were three years ago."
There is certainly a case to argue both sides, despite Rodgers' side not enjoying the scintillating start that Klopp has overseen in the first three months of the season.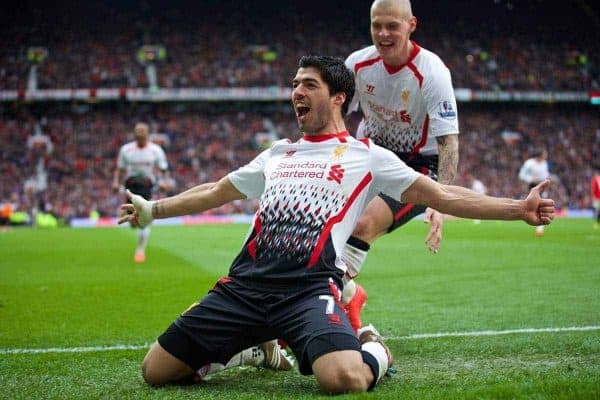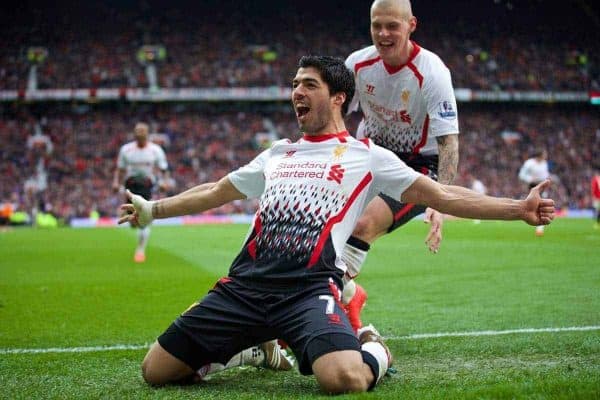 With Luis Suarez, Daniel Sturridge and Raheem Sterling in attack, supported by the industry of Jordan Henderson, the experience of Steven Gerrard and the creativity of Philippe Coutinho, in 2013/14, Liverpool were a force to be reckoned with.
That they scored 101 goals in 38 league games, with Suarez tallying a remarkable 31 goals and 21 assists in 33 outings, is a testament to their attacking quality.
However, between them Suarez and Sturridge scored 53 percent of Liverpool's league goals, whereas this season Coutinho, Sadio Mane and Roberto Firmino have contributed the same percentage between them; there is less burden on the Reds' stars this time around.
Furthermore, though losing to the Clarets highlighted some weaknesses within Klopp's squad, they are yet to truly capitulate, unlike against Hull City, Arsenal and Chelsea in 2013/14.
Liverpool look to have more depth and variety in their squad in 2016/17, and there are signs of considerable improvement in defence, too.
In both 2013/14 and 2016/17, Liverpool have looked a formidable prospect, and supporters can only hope Klopp can lead his side to go one better than Rodgers' second-placed Reds.
Is this Liverpool's best chance at the title? Let Betway Insider know your thoughts in the comments section of this YouTube video for the chance to win a free £10 bet. Click here to comment.