Bournemouth centre-back Steve Cook admitted his side targeted Liverpool goalkeeper Loris Karius in their 4-3 win at Dean Court on Sunday.
The Cherries pulled off a remarkable comeback, twice coming back from two goals down, to secure their first ever victory over Liverpool.
Cook was among the goalscorers, with Callum Wilson, Ryan Fraser and Nathan Ake all netting to cancel out strikes from Sadio Mane, Divock Origi and Emre Can.
Ake's last-minute winner came following an error from Karius, who came under considerable scrutiny after the game, with Sky Sports' Jamie Carragher saying "he's yet to convince me in any game."
The German has struggled in his first months in the No. 1 shirt, and despite some improved displays of late, he was the target for Eddie Howe's Bournemouth.
"We felt he was under a lot of pressure, obviously playing for Liverpool you've got to be a very strong character," Cook revealed after the game.
"We did target him, we tried to pressure him and get as many shots at him possible.
"Obviously we didn't get that many shots off in the game, but we did target him as a weakness in the Liverpool side."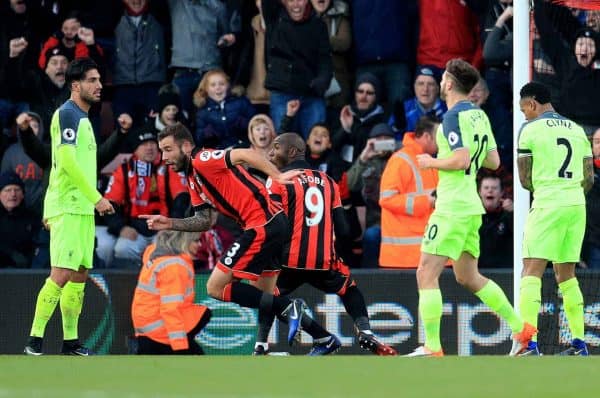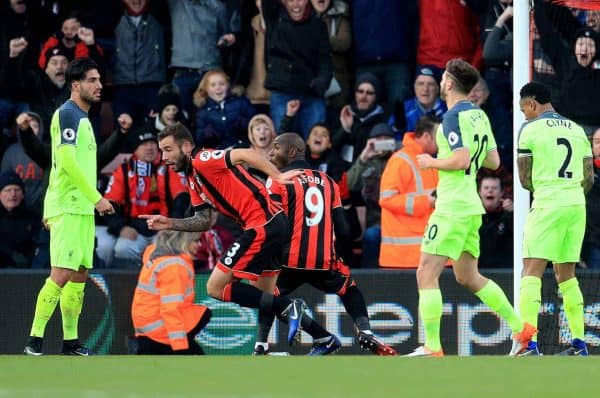 Bournemouth fired 10 shots at Karius in 25 minutes in the second half, with the 23-year-old succumbing to the pressure, with his defence wilting in front of him.
Howe will likely have taken inspiration from Karius' shaky performances against other smaller sides, with Swansea City among those to exploit his weaknesses in the air on joining the Reds.
However, speaking after the game, Klopp responded to Carragher's criticism, insisting he still had faith in his £4.7 million signing.
"I'm sure somebody has criticised Jamie Carragher in his career," he said.
"The last goal was not a lucky situation for a goalkeeper.
"Loris would have made a really decent save, this says nothing about him."
Largely, Karius has looked to have gained in confidence of late, with his contribution to Liverpool's all-round play proving invaluable.
However, there remain areas of his game that are still lacking, and as Cook attests, he will be a target for sides as the Reds continue their title challenge under Klopp in 2016/17.
But given Klopp's backing, Karius can only continue to grow, as a goalkeeper with real potential.