Jurgen Klopp has provided a positive update on injuries to key Liverpool trio Joel Matip, James Milner and Jordan Henderson.
The Reds take to St. Mary's on Wednesday night for the first leg of their League Cup semi-final against Southampton, and Klopp can expect to return to a more experienced lineup.
The German named Liverpool's youngest-ever side for Sunday's 0-0 draw with Plymouth Argyle in the FA Cup third round, but with a place in the League Cup final up for grabs, changes are likely.
This could include some players who have been recently sidelined, with Klopp detailing the fitness of Matip, Milner, Henderson and Philippe Coutinho at Melwood on Monday afternoon.
Milner is the most likely to start against the Saints, while Coutinho could make the substitutes' bench, but Matip and Henderson are due for further recovery time.
"New injuries? No. And all the rest are on the way back, all close," he told reporters.
"Phil trained again this morning; Joel, first steps back to team training; Milly, no issues anymore.
"Hendo, on a very good way. He's really mentally strong. It's still painful, but he's doing well.
"We'll see what we can do with him. Hopefully on Thursday he'll be in team training."
Marko Grujic was also pictured in training on Monday morning, after a spell out with a tendon issue.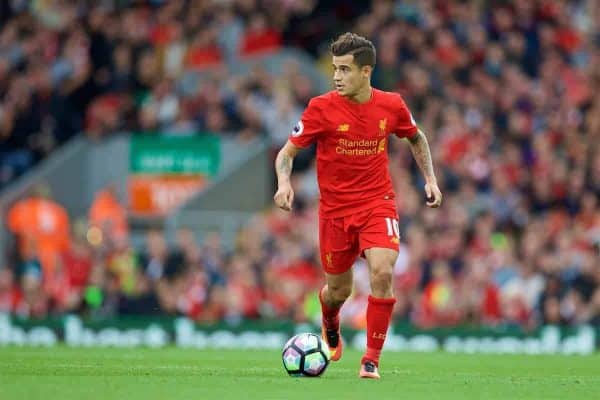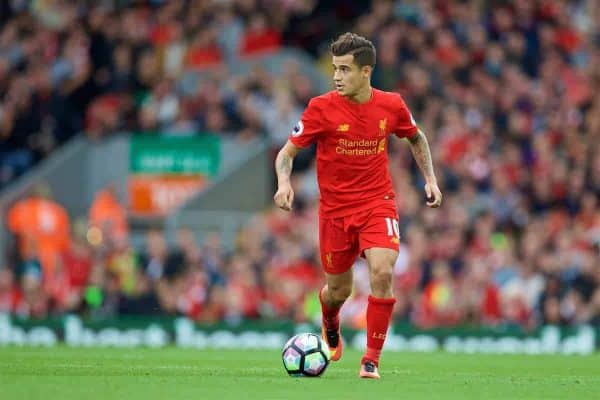 ---
The fitness of Matip, Henderson and Coutinho is a major boost not for Wednesday's semi-final, but for the trip to Old Trafford to take on Man United on January 15.
All three can expect to start against United in the Premier League, as Liverpool continue their bid for the title.
Chelsea's 2-0 defeat to Tottenham last time out in the league has handed the Reds the opportunity to keep up once again, despite their frustrating 2-2 draw with Sunderland.
After United, Liverpool welcome Swansea to Anfield, with the second leg against Southampton then coming before a home clash with Chelsea on January 31.
January is a pivotal month for Klopp's side, and having Matip, Milner, Henderson and Coutinho all back will be hugely influential.
First up, however, and Klopp's sole focus at this stage, is the first leg at St. Mary's, with Liverpool needing a strong performance to put themselves in a good position to push for the final.