With Liverpool suffering a major drop in form in 2017, Jurgen Klopp's managerial credentials have come under scrutiny from some quarters.
---
---
The Reds have taken just one win from their first seven games since the turn of the year, with exit at the hands of Southampton in the League Cup and their Premier League title hopes fading.
This is a stark drop-off from Klopp's side after an emphatic start to the season that saw them go head-to-head with Chelsea at the top of the table.
But facing another potentially disappointing end to the season, is Klopp underachieving at Liverpool? Betway Insider panellists Jack Green and Tom Clee discussed the German's progress at Anfield as part of their latest episode of Blow the Whistle.
Green, taking a more critical stance, argued that "while he's made them a really good attacking side, the defensive frailties remain."
"They've conceded more goals than Arsenal, Chelsea and Spurs," he added, "all of which are getting stronger as Liverpool are getting weaker."
But Clee believes Klopp is overachieving this season, with his expectations for the campaign battling for a top-four finish, saying "they're almost there—they are a force to be reckoned with."
It is difficult to assess Klopp's credentials without a critical eye given the start endured in 2017, but the sentiment that he is failing is one that must be quashed quickly.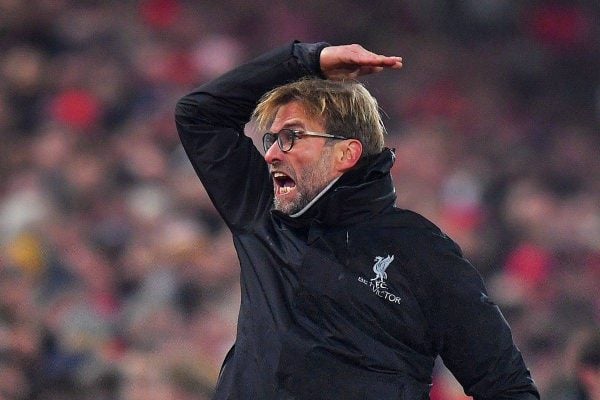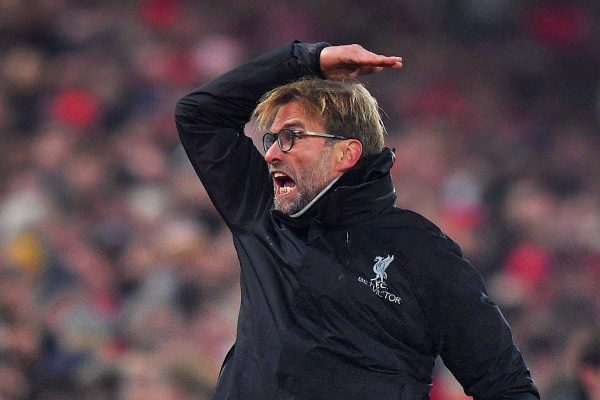 While it can certainly be argued that he has caused himself some problems this season, Klopp has spent 2016/17 battling against the odds, and this has only been made more difficult in January.
Injuries to Joel Matip and Philippe Coutinho, among others, and the departure of Sadio Mane to the Africa Cup of Nations, deprived the 49-year-old of three of his key players.
Matip's unbeaten record was broken in the Reds' 1-0 loss to Southampton in the semi-finals of the League Cup, but one defeat in 16 games highlights the centre-back's importance to the side.
Furthermore, that Mane remains Liverpool's joint-top goalscorer (nine) despite missing the last six games in all competitions is a testament to his key status within Klopp's attacking system.
Klopp arguably should have factored in Mane's winter absence, but as Clee argues, he clearly has a long-term plan in place.
Fortunately, so too do Liverpool's owners, who gave Klopp a new six-year contract back in July—before the Reds' early season heroics—and this underlines their belief in their manager.
It is true that Klopp should have got more out of his squad players in the absence of Matip, Coutinho and Mane.
But to question his position in the Anfield dugout as a result of one month of poor results is remarkable; particularly given they're still two points of second.
Klopp is here to stay, and Liverpool are fortunate to have a manager of genuine, proven class.
---
What do you make of Jurgen Klopp? Leave your thoughts in the comments section on the Blow The Whistle YouTube video here—the best comments will win a £10 bet, courtesy of Betway.
Have a read of other sports topics discussed and debated on the Betway Insider blog here.