Liverpool have 13 Premier League games left to ensure they'll be in the Champions League next season—there's plenty working in their favour.
Thankfully, that 2-0 victory over Tottenham lifted some of the doom and gloom surrounding the Reds, but there is still an element of trepidation among the fanbase.
The way in which Liverpool fell to pieces in January makes this understandable, as a genuine title push suddenly switched to a top-four finish looking in doubt.
With six top sides battling to end up in four treasured Champions League places, the next few months will make for fascinating viewing.
Despite some concern about Liverpool's form, and their ability to beat lesser sides, they are still nicely poised to seal a top-four berth.
Here are three reasons why they will achieve that goal when it comes to May.
Premier League the Only Focus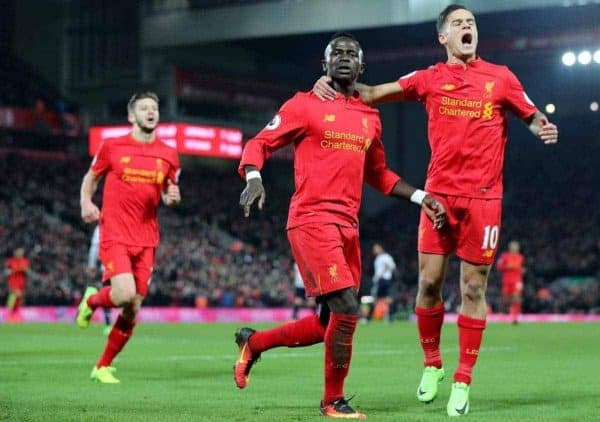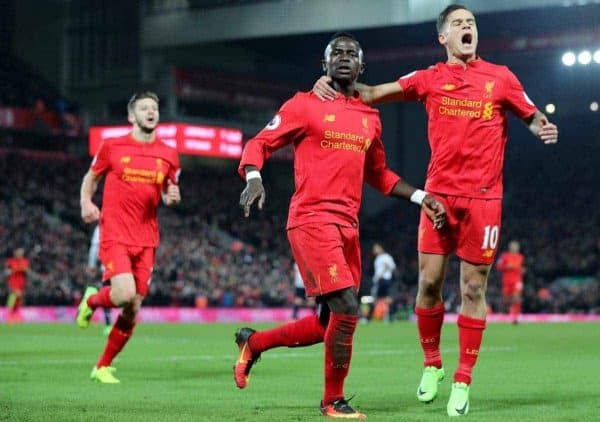 It was disappointing to see Jurgen Klopp's side exit both the League Cup and FA Cup in the space of three days in January, but it may end up being a blessing in disguise.
Winning silverware is clearly important, and the defeats to Southampton and Wolves should not just be swept under the carpet, but let's find positives in them.
Between now and the final weekend of the season, Liverpool have 13 matches to focus on—13 cup finals, if you will.
There are no other distractions for Klopp and his players, with long spells on the training ground ensuring they are perfectly prepared for every single game.
Compare that to the Reds' top-six rivals, and they are in a very different position.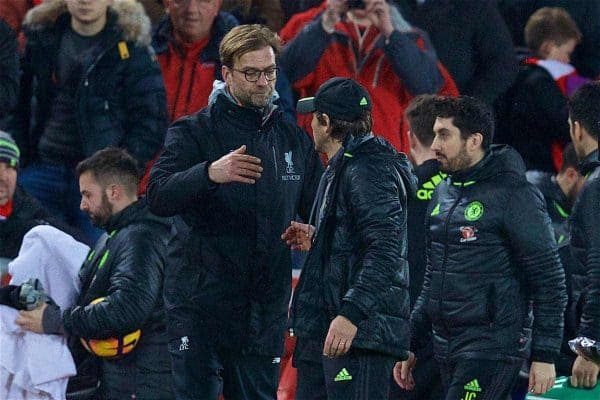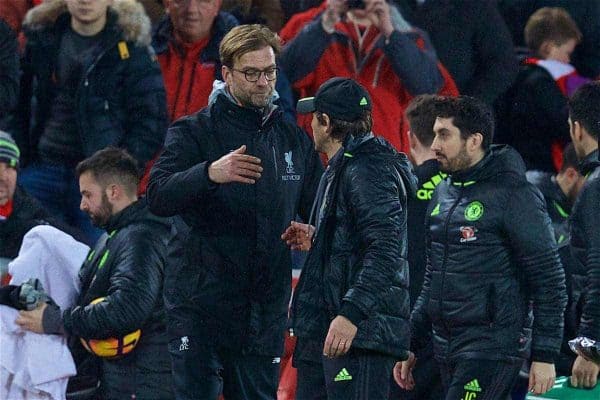 All five of Chelsea, Spurs, Man City, Arsenal and Man United remain in the FA Cup, with four looking likely to be in the semi-finals.
Chelsea and United face each other in the quarters, while the others all have very winnable ties against Millwall, Huddersfield Town and Lincoln City, respectively.
They are also all still in Europe, with the exception of champions-in-waiting Chelsea, which only heightens the likelihood of tired legs and minds come April and May.
Arsenal are halfway out of the Champions League, though, following the battering they took against Bayern Munich.
While they are toiling away in midweek, Liverpool's players will be afforded rest, both mentally and physically preparing for their weekend fixture.
Having just one competition to focus on will only benefit the Reds, even though not competing on all fronts is frustrating.
Fit, Fresh Squad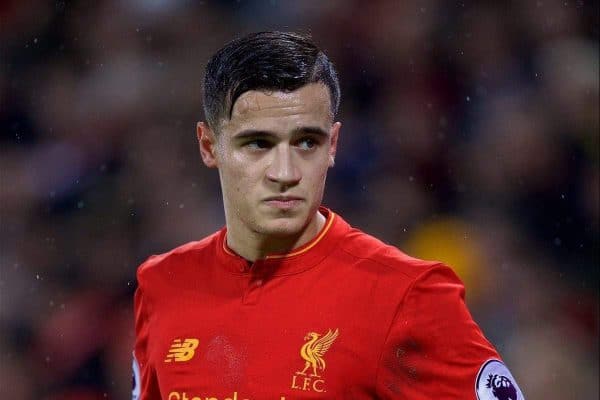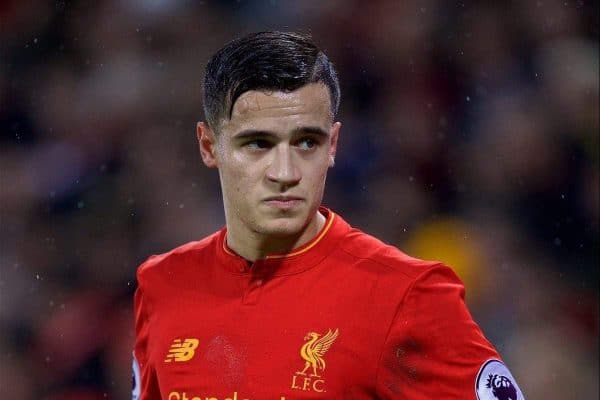 Call it sour grapes if you like, but the Reds have been very unfortunate with injuries, suspensions and international duty so far this season.
They have lost key men such as Philippe Coutinho, Adam Lallana, Jordan Henderson and Joel Matip for lengthy periods, while Sadio Mane's absence was expected but still a big blow.
Having a settled starting lineup every week works wonders for any team, as it showed when Liverpool were flying earlier in the campaign. You get into a rhythm, and everything clicks.
You have to look no further than Chelsea to see how beneficial a fully fit squad is, with Antonio Conte effectively using the same 11 players for almost the whole league season, with Cesc Fabregas and Willian thrown in now and again.
Things suddenly look a lot more positive for Liverpool in that department, however, with almost everybody back fit and the trip to La Manga acting as a mini winter break.
Assuming the fitness curse doesn't strike again between now and May—injury risk is lessened because of fewer games—we should be seeing a far more settled team week in, week out.
When that attacking quartet of Lallana, Mane, Coutinho and Roberto Firmino are all available and firing, as well as the spine of Matip and Henderson, the Reds can look unstoppable.
The Spurs game showed that, and there is no reason why they can't return to their autumn form in the approaching weeks and months.
Kind Run-In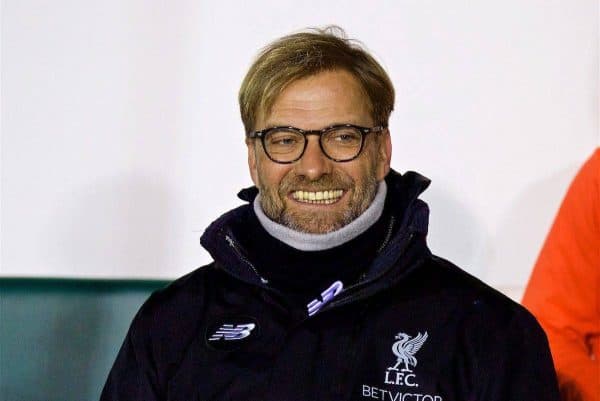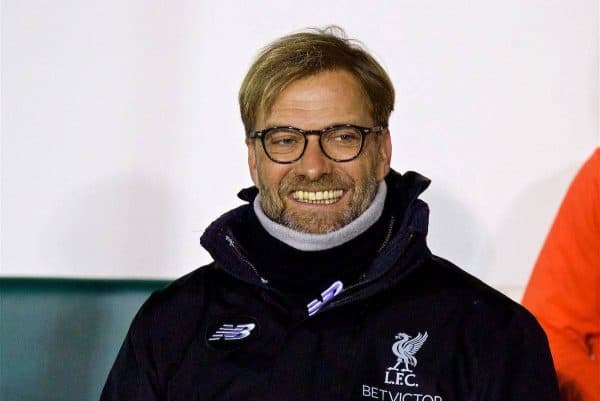 Every football fan has their own prediction for how the top six will look come the end of the season, with everyone admitting it is a very difficult one to call.
Plenty are being quick to write off Liverpool's chances, due mainly to their 2017 slump, but they are ignoring what an inviting final eight matches the Reds have.
Everton come to Anfield on April Fools' Day, which is never easy, but after that, there is not one game that should fill us or Klopp with genuine concern.
Of course, very few games in the Premier League are ever a walk in the park, but as far as run-ins go, Liverpool's couldn't be much kinder.
Klopp's men visit Stoke City, West Brom, Watford and West Ham, all of whom could well have very little to play for, while Bournemouth, Crystal Palace, Southampton and Middlesbrough make the trip to Anfield.
If Liverpool still have the majority of their key players fit, and are on a roll at this point, there is no reason why they can't win every one of those games.
It is unlikely, given the nature of the Premier League, but not impossible.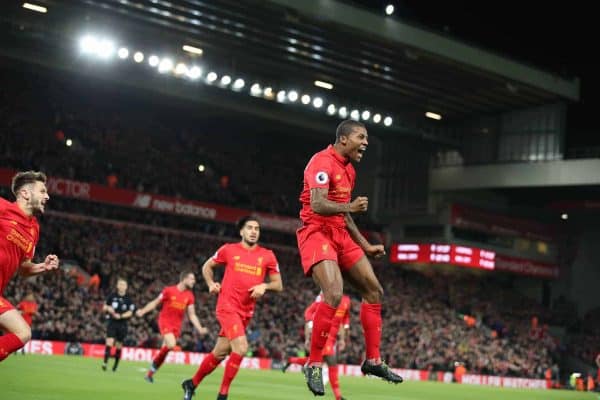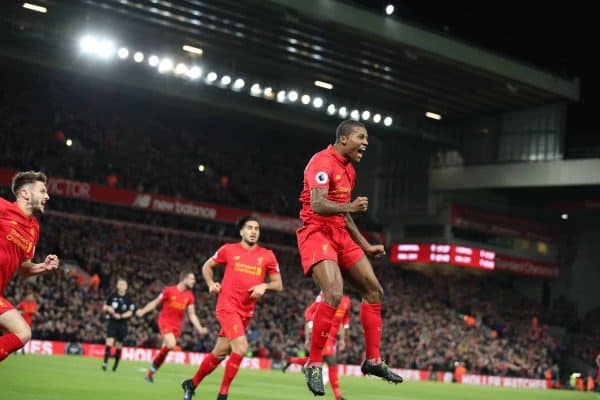 ---
In that April and May period, it is also worth stressing that there are a number of huge matches involving the Reds' rivals.
This means guaranteed dropped points for at least one, if not both, further aiding Liverpool in their quest for Champions League football.
Perhaps this is all just wishful thinking, and we will have to settle for sixth place come May, but there are plenty of reasons to feel confident about fourth being the worst outcome in 2016/17.
The rest and preparation between matches is going to be invaluable, ensuring Klopp's all-action style can be adhered to, and having talismanic players fresh and raring to go will make an enormous difference.
Granted, Liverpool's struggles have so often been against weaker teams under Klopp, but that run-in is also very inviting.
Keep the faith, and watch this Reds side return to their magnificent best. European Cup number six next season, anyone?