Jurgen Klopp has made a big impact at Liverpool since his arrival in 2015, but KickOff's Joel Turner has studied whether the German has been a success.
Klopp has now been at the Liverpool helm for 16 months, overseeing a total of 86 games and endearing himself to much of the football public in the process.
His sides' football has, at times, been electrifying, but a January downturn in fortunes left many Reds questioning whether genuine improvements have been made during his reign.
Liverpool had finished sixth the year before Klopp arrived with 62 points to their name, and would finish his first season at Anfield two places lower with two fewer points.
This season, his first full one in charge, the Reds currently sit fourth and are on course to gain 74 points by May if they continue at their current rate of 1.96 points per game.
That return would represent a decent, if not remarkable, level of progress under the German, but given the competitive nature of the Premier League, points don't always mean prizes.
Teams have finished in the top four with as few as 66 points, and failed to gain that coveted final Champions League spot with as many as 74.
With that in mind, it's important to dig further than just a points tally to see where Klopp is (or isn't) making a difference.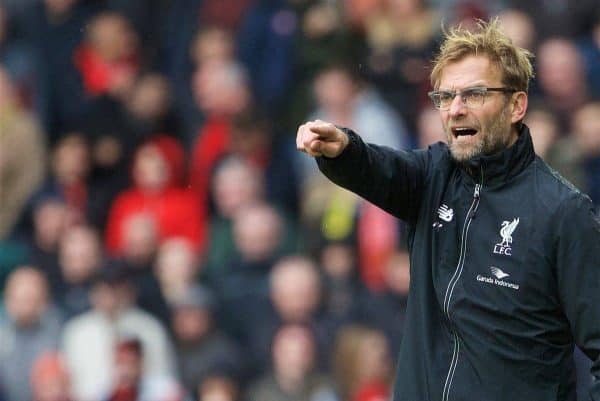 Liverpool's excellent record against the league's big sides this season has been well documented, but the contrast to their last two campaigns really has been stark.
In 2014/15 under Brendan Rodgers they recorded eight wins, two draws and eight losses against teams placed first to 10th, and in 2015/16 under Klopp their record was six wins, six draws and six losses.
This time around, however, their record stands at seven wins, five draws and no losses.
This return already represents a one-point rise in performance against the league's strongest sides, and in all likelihood it will be even more than that.
In front of goal Liverpool have also improved in a number of areas since their last two campaigns.
They are hitting the target more often (6.3 times per game), taking more of their chances (conversion rate of 19.1 percent) and generally scoring more goals, averaging an impressive 2.2 per game compared to 1.4 in 2014/15 and 1.7 in 2015/16.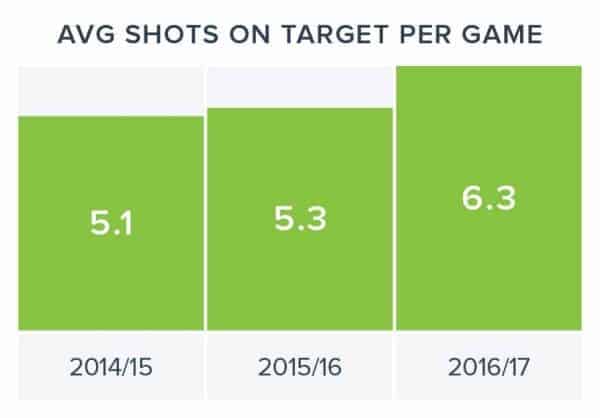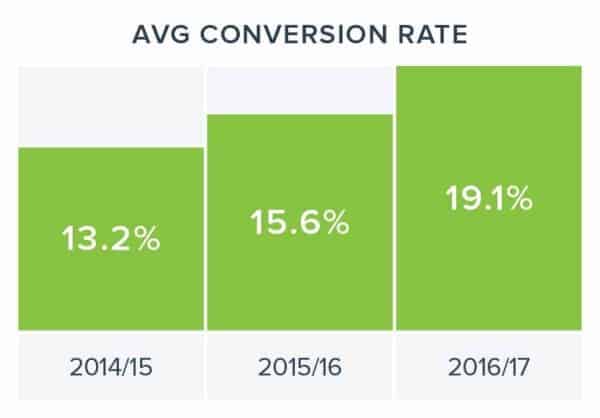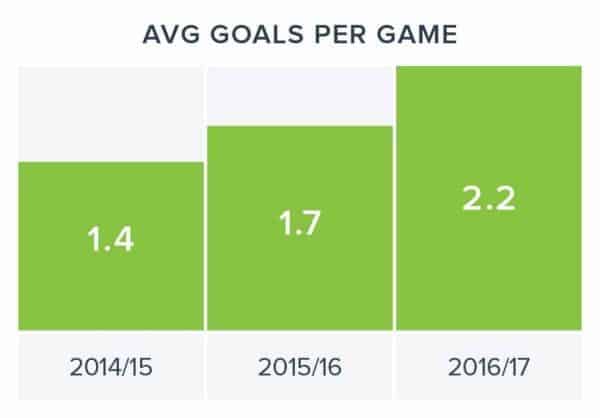 It is by no means unusual for Liverpool to average more possession than their opponents over the course of the season, but their dominance this term has been notable.
After recording averages in 2014/15 and 2015/16 of 55.8 percent and 57.2 percent respectively, they have shot up to 62.1 percent in 2016/17.
That is a level higher than the likes of Chelsea, Manchester United, Arsenal and Tottenham, and suggests that Klopp's side is now able to take control of matches more often and by a larger extent.

In every Premier League season since 2002/03, the side with the best home record has gone on to win the league.
It is a genuine marker for success, and under Klopp's tutelage Liverpool's record at Anfield has improved significantly.
In their past two campaigns, the Reds have failed to live up to expectations at on home turf, and it has cost them dearly. This season, however, they have been far more consistent and, bar that afternoon against Swansea, they have always taken points.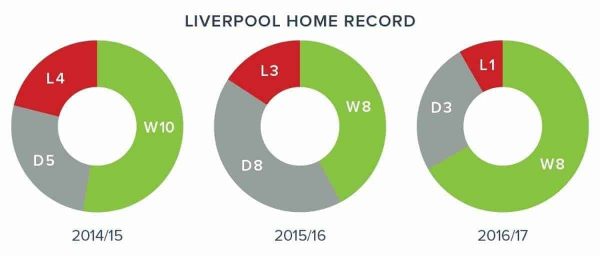 Overall, it's tough to conclude that Klopp's time at Anfield has been anything but a success.
More goals, more wins and more ability to match England's strongest sides can only be a good thing, and results such as those in January must still be viewed as a blip rather than a trend.
If Klopp can continue to make gains across the pitch, the sky's the limit for Liverpool in the coming years.
*Joel Turner writes for KickOff.co.uk.