Liverpool manager Jurgen Klopp insists his side do know how to handle the Premier League's 'weaker' teams as he prepares for a trip to struggling Hull.
The Reds have lost three league matches this season against Burnley, Bournemouth and Swansea with the Clarets, currently in 10th, the highest-placed of the trio.
Conversely Klopp's record against the rest of the so-called 'big six' is the best of his contemporaries with one defeat in 15 matches since his arrival in England.
Liverpool often face a different type of game against the clubs who are not chasing Champions League qualification with many employing deep defensive tactics designed to frustrate.
However, Klopp insists his players have proved they can handle this approach and the losses they have suffered are merely blips and not symptomatic of a deeper-lying problem.
"We won a lot of games against these kind of teams. We lost three against those teams that you would call 'weaker'," he said.
"If you want to pick out these three games then I think Burnley was pretty special, very early [in the season], it's almost not allowed to put it in that bunch of games.
"Bournemouth was very special: we did really well and I don't know what happened there—we gave it away but we did everything nearly perfect until a specific point.
"Even Swansea was not good but it was that we had no chances .
"Even when you are a perfect side, which we are not, then obviously you will lose football games, that's why nobody wins 100 per cent of games in a season.
"But I think we've proved often enough that we know the way to do it, the problem is that it not always works.
"We are working with human beings and things like this happen but for me the most important thing is that we know how to play them—now we have to show it all the time."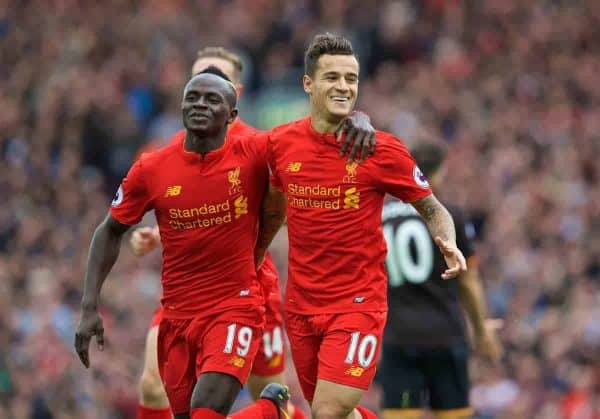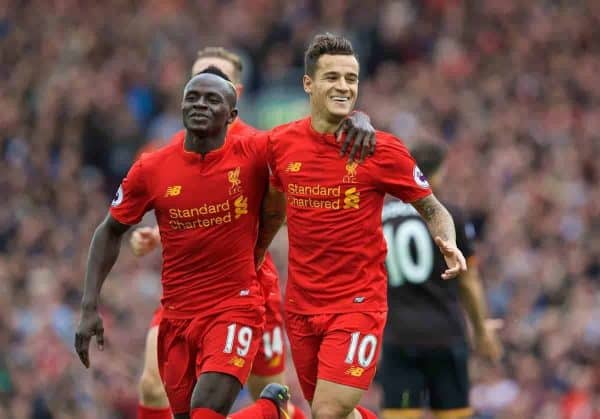 Hull were swept aside 5-1 at Anfield in September but much has changed for both clubs since then with Liverpool still trying to rediscover their early-season form and the Tigers getting to grips with the methods of new manager Marco Silva.
Klopp has been impressed with the changes his Hull counterpart has effected and some of their recent performances.
"Anyone who saw Hull against Man United [in Wednesday's 0-0 draw] should be really impressed by the way they're playing," he added.
"Hull are still second from bottom but when you saw them playing I couldn't see it so that shows how difficult the job is to do."
A morale-boosting 1-1 draw against league leaders Chelsea on Tuesday ended a run of three successive home defeats and while Liverpool remain 10 points off the top they are only a point behind second-placed Tottenham.
The race for Champions League qualification is starting to gather pace with Manchester City behind Klopp's fourth-placed side only on goal difference with Manchester United four points further back.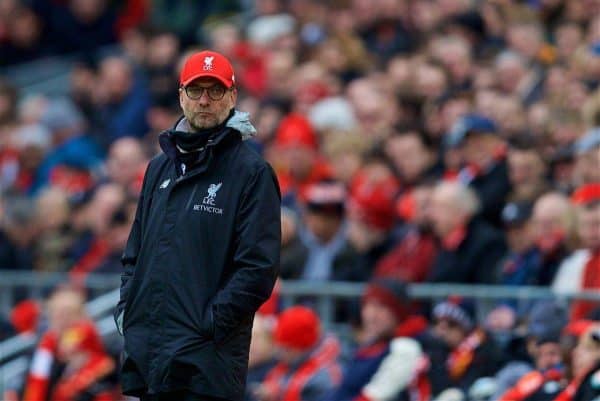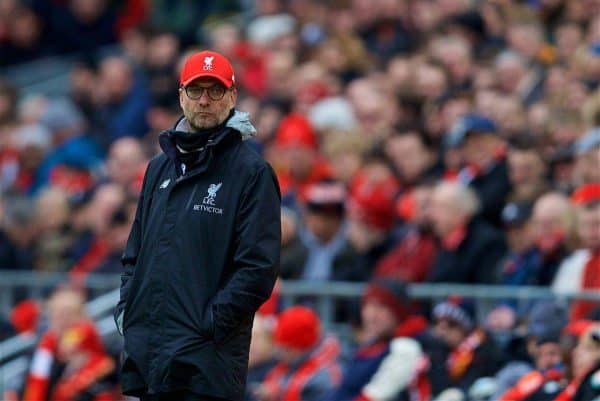 Despite expectations being raised by form which saw the Reds go top of the table in November a top-four finish was the minimum aim pre-season and despite their flying start the task has not got any easier.
"Everyone is looking for guarantees and I cannot guarantee but it makes sense to say 'Don't forget there are still a few games to go which we can maybe win'," Klopp said.
"Those who were involved in the last game on Tuesday felt the power of what positive energy can do.
"You all know better than me about this club, what has happened in the last few years and how it always happened again.
"When we started here everyone was hoping it would happen immediately and we've improved a lot but the problem in football is that other teams don't sleep and so they can also improve. That is the challenge.
"But I am 100 percent convinced about this: this club has an outstanding power if we keep our nerve.
"I don't think that Chelsea think they've played Liverpool so now it's done.
"They play Arsenal now and I think Arsenal are able to win there. Then if two or three of the other teams win…"