Jurgen Klopp has discussed his relationship with the Liverpool squad, insisting while the mood is positive, he does not allow them to slack off.
The Reds are set to end a 16-day break as they take on Premier League champions Leicester City on Monday night, having been handed a considerable period of preparation.
During that lengthy spell without a fixture, Klopp took his squad out to La Manga for warm-weather training, allowing them more time to bond as a group both on and off the pitch.
However, while there is positivity spreading throughout Liverpool as a result, Klopp believes the unity of his squad is due to a shared respect.
"We enjoy the work. I know what they want, they know what I want, so it is very good information," he said.
"To maintain the relationship, it's not like we come together every day and hug each other.
"We've had some nice moments already and hard moments already and in the hard moments nothing came between us, not in the whole of January. Absolutely nothing.
"I did not say how can I win if they don't deliver because I didn't think it.
"And they didn't say they could win if I said the right things because they didn't think it. That's all.
"Nobody expects perfection. I don't expect it from them and they don't from me.
"It is pretty simple and being good together is not too difficult. It is all full of respect."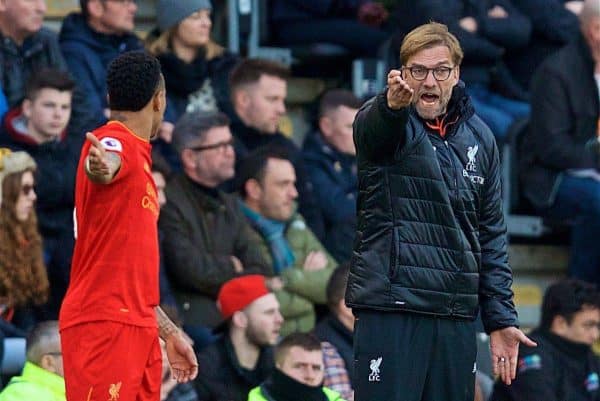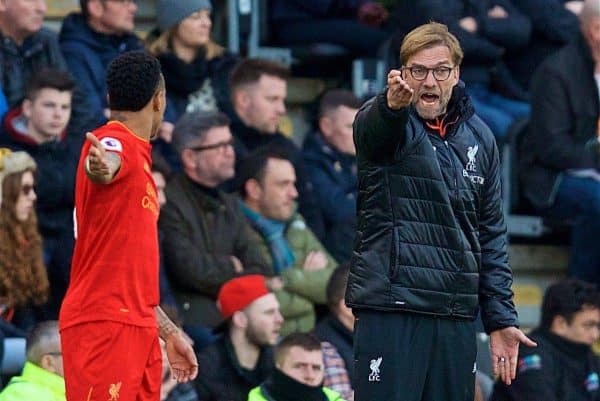 And while Klopp has become renowned for his physical affection at the final whistle, he continued to explain that he was "not a nice guy" to those who broke the rules.
"As long as they work really hard I am a really nice person," he added.
"Not always in training, but I always respect them. I will then decide who will start.
"If they start not working—and that does not mean running like crazy, it means concentrating on what you need to play football, listening, then I am not a nice guy, actually.
"But none of the players expect me to let them do what they want.
"They know someone has to make the rules and it is long ago that I made them, and now we have to respect them. It's good work together. No problem."
This could be seen with Mamadou Sakho in the summer, with the Frenchman exiled after a series of transgressions during the Reds' pre-season tour of the US.
He has since left to join Crystal Palace on loan, with Klopp stamping his authority despite Sakho's key status.
It is clear Klopp is willing to take a hardline stance, and this is important, as Liverpool need a steely edge in order to compete at the top level.