There have been statistics doing the rounds comparing Jurgen Klopp's record at Liverpool with that of Brendan Rodgers, but far too much is being made of it.
For the first time in his Anfield career, Klopp is finding himself under genuine scrutiny, from both the mainstream media and a section of Liverpool supporters.
The opening weeks of 2017 have proven to be disastrous for the Reds, with just a solitary victory in 10 attempts, away to Plymouth Argyle in the FA Cup last month.
Given the tribal nature of football these days, it has been no surprise to see rival fans expressing glee at Liverpool's current slump, and they have been using unearthed statistics to undermine Klopp.
Jurgen & Brendan: On a Par?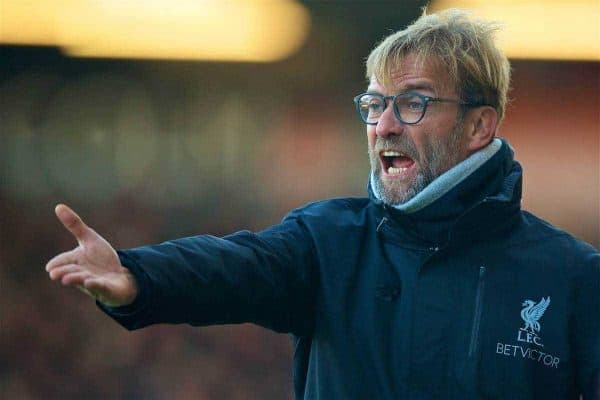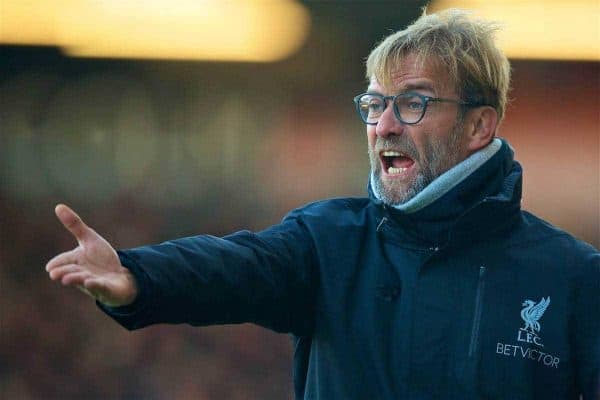 The statistic in question is Klopp's record in the Premier League to date being exactly the same as his predecessor, Rodgers.
In their first 54 league matches in charge of the Reds, both amassed a total of 94 points, winning 26 games, drawing 16 and losing 12.
These figures are being used as a way to ridicule Klopp, with some desperate to show he is not a world-beater, and others too keen to be negative about the current state of affairs.
Granted, on paper it may look slightly disappointing to see Klopp and Rodgers on a par, but there are several different factors clouding this statistic.
Mitigating Circumstances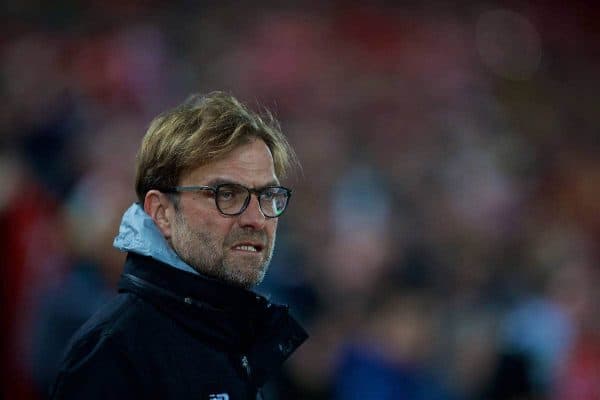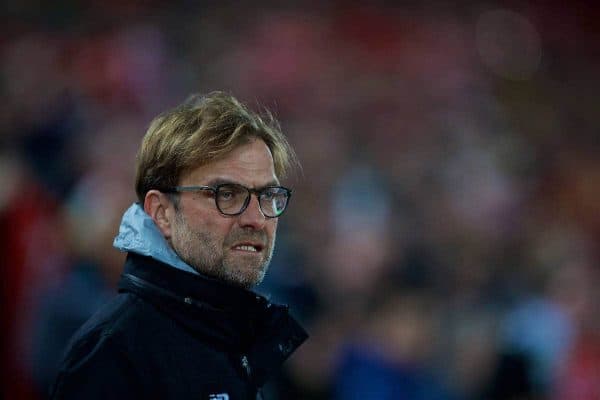 Rodgers did plenty of good at Liverpool, regardless of some being incapable of crediting him for anything, so this is no witch-hunt against the Ulsterman.
There are undoubted mitigating circumstances, however.
Firstly, when he arrived in June 2012, he inherited a far more experienced, quality-laden squad than Klopp.
Luis Suarez was coming into his prime, Steven Gerrard still had enough left in the tank to carry Liverpool through certain games and Jamie Carragher's presence was still felt.
Granted, it wasn't exactly the most formidable of Reds squads, certainly compared to the glory days, but it was a set of players who had won a League Cup and lost in the FA Cup final in 2011/12.
On the flip side, when Klopp made the move to Merseyside in October 2015, standing before him were a set of players devoid of any confidence and lacking a single world-class player.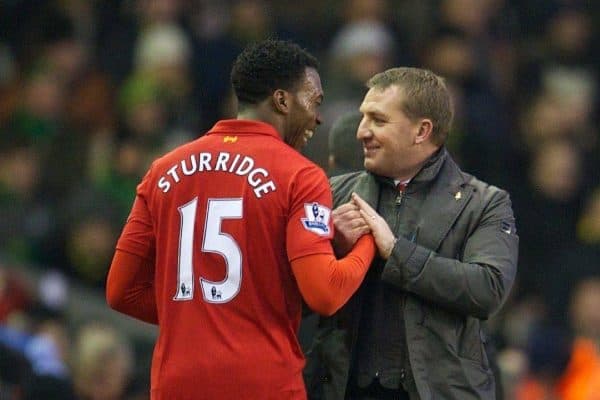 Rodgers also had an entire pre-season to work with his players, buying who he wanted and preparing for the new season that awaited.
In contrast, Klopp's arrival in October, due to the dreadful start made under Rodgers in 2015/16, saw him not afforded that luxury.
He had to work with what he had, and had little time to prepare for his opening game at Tottenham just over a week after becoming manager.
Because of this, it was clear that Klopp would take time to bed in, and therefore, not accumulate a steady flow of points from the off.
The Europa League run last season is also a reason for Liverpool's points tally not being as impressive under the German.
Due to a lack of depth within the squad—you may blame Klopp for that, depending on your stance—second-string teams were named in the Premier League, in order to keep key players fresh.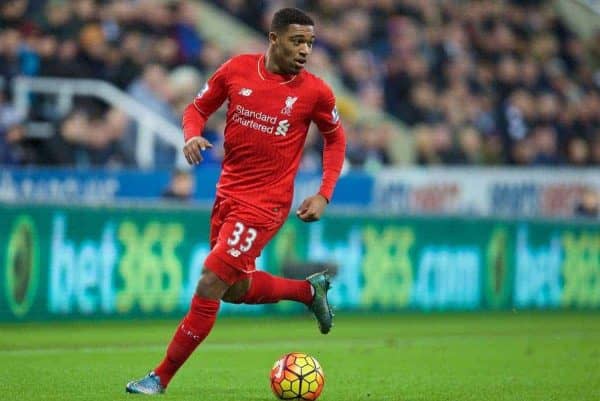 Dropped points against Newcastle, Swansea City, Chelsea and West Ham all occurred with plenty of youngsters included—results would have been very different with a full-strength starting lineup.
Perhaps the biggest reason why Klopp shouldn't be mocked is because Rodgers' record in his first couple of seasons was actually fairly good.
Because of the way his time at Anfield fell to pieces in the final 18 months, people forget this.
Rodgers finished his first season, 2012/13, with just one defeat in 12 games, and the following year, came incredibly close to leading Liverpool to the title.
People can say it was all down to Suarez if it makes them feel better, but the point is, the Reds amassed 84 points that season. It's not as though Rodgers was struggling to earn points.
All of these factors show that Klopp's record is far from poor, and that too much is being made of comparing him with Rodgers in a negative light.
Not Blameless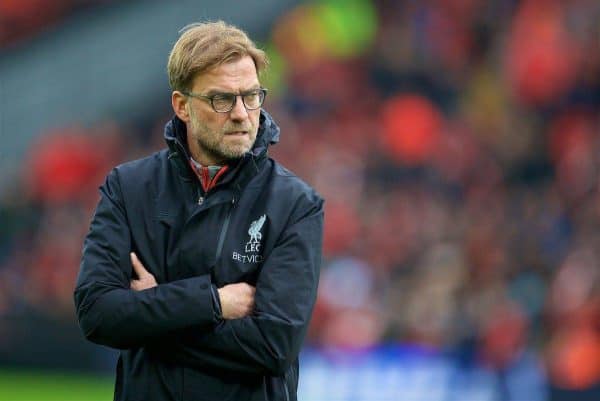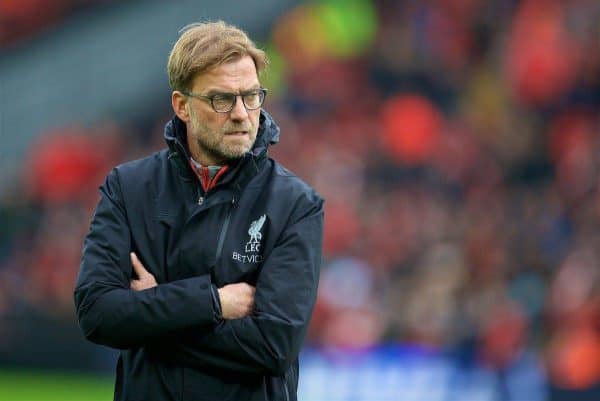 What should be noted is that Klopp's first 16 months of Premier League results are far from earth-shattering.
The 49-year-old has been a great success story at Liverpool, and will go on to build a legacy at the club, but there are clear improvements to be made.
Results and performances against the fellow top-six clubs have been excellent, but on the flip side, they have been abject too many times when facing weaker opposition.
This last month or so has been a disaster, and things must improve drastically from this point on. They will.
Any talk of Klopp losing his job is beyond a joke, and while it may be a fashionable time to stick the boot into him, the overreaction is bizarre. Criticism is deserved, but not calls for his head.
Comparing Rodgers and Klopp is a pointless exercise for the various reasons stated above, and over time, the German's record will be far superior to that of his predecessor's.
Every manager will suffer blips here and there, and Klopp is in that position as we speak. Ninety-four points from 54 games is no disaster, though. Far from it.