Rickie Lambert has backed Liverpool to win the Premier League title next season, but said they will need summer reinforcement in order to do so.
Lambert spent a season with the Reds in 2014/15, before leaving to join West Brom the following campaign, and moved on to Cardiff City on a two-year deal last summer.
But as a native Liverpudlian, he still has a keen interest in the club's fortunes on the pitch, and discussed their title hopes this week—predicting they would fall short in 2016/17.
"I think we will get the top four, they'll push on again now," he said.
"They've had a little dip, I'm hoping that they can regain the form and push on.
"But I know that all the big boys are going to start constantly winning, so it's going to be interesting to see who actually gets the top four.
"Each year it's getting more and more fierce to get into that top four, there are six very, very strong teams now.
"I think we're still off compared to other squads, and in the summer if we can add a couple of players then yes I think we can [win the league].
"With [Jurgen Klopp's] mentality and the spirit of the squad, I think that will close the gap, without a doubt.
"It's a little bit too far this season, you see Chelsea, Man City, maybe Man United, I think their squads are a little bit better to be honest."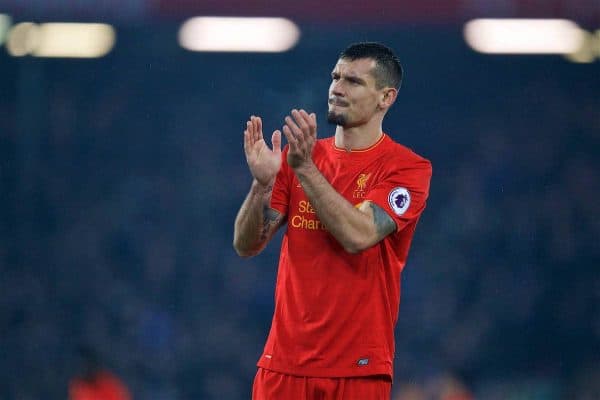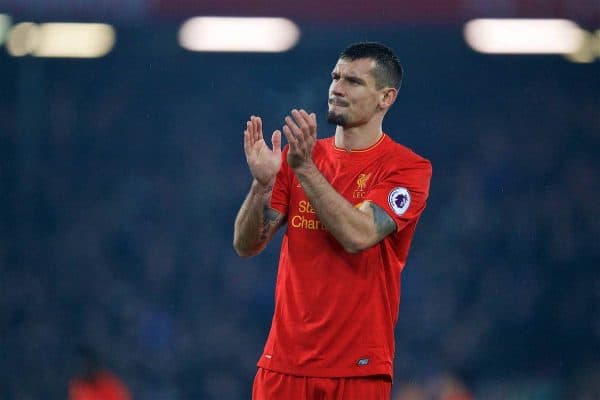 Klopp is likely to add to his squad in the summer, but the German should maintain the nucleus of his starting lineup, including two players who made the switch from Southampton alongside him.
And discussing the improving fortunes of both Adam Lallana and Dejan Lovren, Lambert expressed his delight—particularly for the latter, who he admitted "found it hard" initially.
"Ads has always been a top players, one of the best players I've played with in my life," he added.
"Dejan, he was in and out of the team, got a little bit of stick.
"But I told him before I left: 'Listen mate, you're going to be a great defender at this club, you're going to play for this club for years'.
"Because I knew he suited Liverpool, he's brilliant on the ball, he's a good commander of people—I knew he was exactly what we'd need.
"I'm most delighted for Dejan, because he found it hard that first year.
"So it's good that Jurgen's come in and made him their main defender. It's brilliant to see."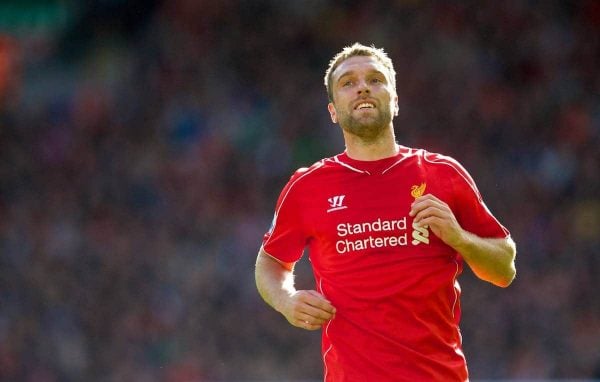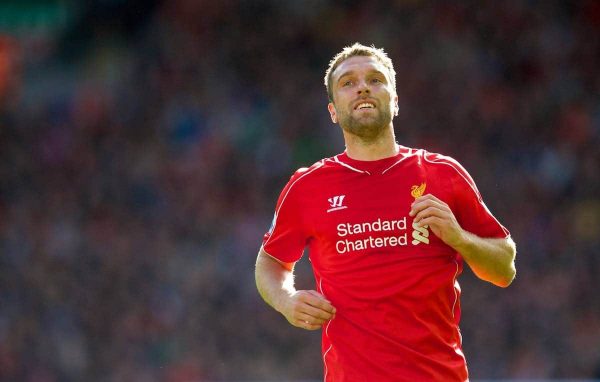 For Lambert, however, it proved more difficult to settle at Liverpool, with the striker never offered the opportunities he required to make his mark.
But reflecting on his time at Anfield, the 34-year-old said he had no regrets about joining his boyhood club.
"Maybe I wish I'd got the chance a few years earlier, at a different stage," he explained.
"But I can't regret going there, absolutely no chance. It was an offer of a lifetime, even if it didn't go as well as I had hoped.
"I can always say I played for Liverpool, it's a club that's still close to my heart and I wish them well.
"It's life sometimes. I had to move on. I didn't want to leave Liverpool, I wanted to make it work, but obviously I could see it wasn't.
"I could have left earlier, but I wanted to try and make it work. But it wasn't meant to be."