As his remarkable rise from disappointment to key player continues, Adam Lallana's leadership skills are increasingly coming to the fore.
The international break is a fairly dire time for any football fan, with the return of domestic action the equivalent of Christmas Eve during our childhood.
England, in particular, can be sleep-inducingly dull, with a negative brand of football and tactical shortcomings often making them unwatchable.
There has been a bright spark in the Three Lions' last two outings, however, in the shape of Lallana.
He shone in the undeserved 1-0 loss to Germany last Wednesday, hitting the post and generally exuding class, and his delightful touch in Sunday's 2-0 victory over Lithuania allowed Jamie Vardy to fire home.
On both occasions, he was a Man of the Match contender.
The 28-year-old is now both England's best player and the best English player around—the likes of Jordan Henderson, Harry Kane, Dele Alli and Raheem Sterling may argue differently—and it is refreshing to see someone replicating his club form for his country.
Lallana's technical ability has never been in question, but his leadership skills are now standing out more than in the past.
Main Man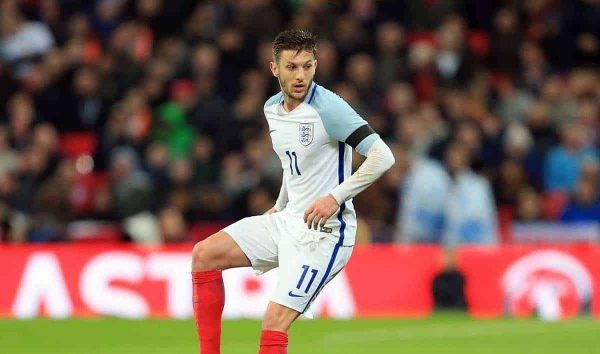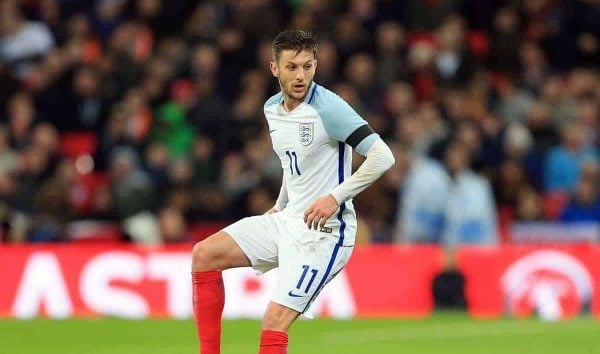 There was a certain way in which Lallana carried himself on recent England duty that suggested he is now an influential figure both on and off the pitch.
In training, he appeared to be a commanding presence, at a time when Gareth Southgate is crying out for more leadership and experience, and this also appeared to be the case during England's ill-fated Euro 2016 showing.
The likes of Steven Gerrard, Rio Ferdinand, John Terry and Frank Lampard are now long gone, while current captain Wayne Rooney is also on the verge of being put out to pasture.
The Three Lions are crying out for someone to be the leader of Southgate's revolution, and there are few who are looking stronger candidates than Lallana.
Liverpool skipper Henderson would be right at the front of the queue if constant injury problems weren't hampering him, while Joe Hart and Gary Cahill are the only others who stand out in the slightest.
This is a young England squad full of promising players in their early 20s, and in Lallana, they have an excellent role model—someone they appear to respect greatly and learn from.
Three goals and an assist in his last five internationals outlines the former Southampton captain's importance, and this new-found aura should only benefit Liverpool.
Much-Needed Figure of Authority?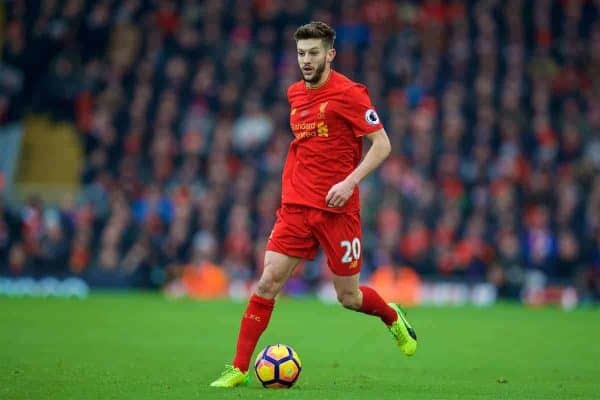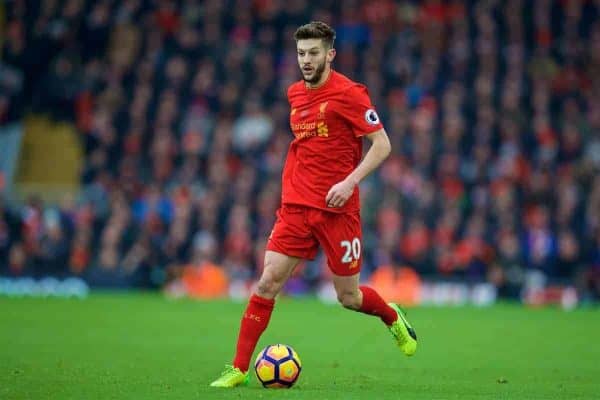 It is no secret that the Reds have been horribly devoid of natural leaders for quite some time, and it has affected the team's progress.
There is so much to love about this Liverpool side under Jurgen Klopp, but all too often, we have seen them bullied and toothless in moments of adversity.
An alarming amount of players have shirked responsibility, especially in low-key matches that are harder to get revved up for, and they have been rightly criticised.
There have been times when Lallana has been one of those, before he is treated like Graeme Souness, but he is far less culpable than the majority.
His effort levels can never be questioned, and in a squad full of nice players who are perfect son-in-law material, the silky midfielder has an edge to his game. Referees and opposition players will vouch for that.
Lallana may not come across as a stereotypical general, but like Gerrard, he often leads by example technically rather than vocally, as we have been seeing for England. He never shirks responsibility, and his bravery on the ball is unrivalled.
Klopp certainly sees his next-door neighbour as a leader, with the Liverpool boss stating back in February that he is someone he can rely on in the changing room.
"I have a lot of time together with the players but I am not in the dressing room so you need to have players there too and he is one of them," Klopp said.
Key Man for the Foreseeable Future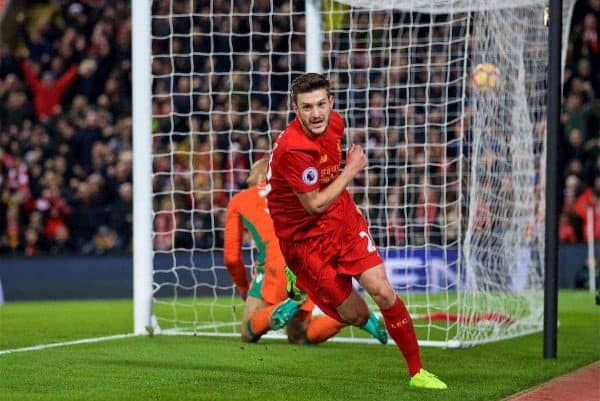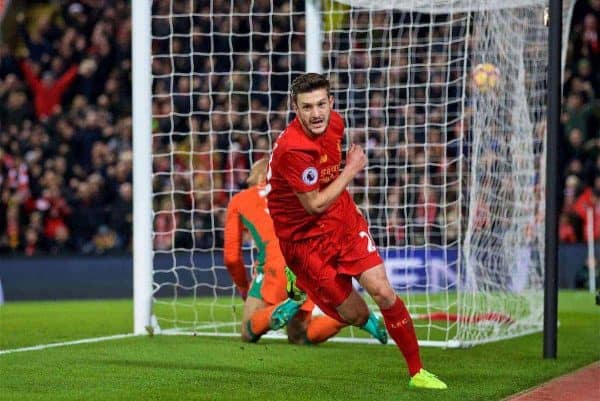 Lallana is in the unfortunate position of being an English player in the current game, with a snobbery often working against them.
If Liverpool's fleet-footed creator was Spanish or German, he would be lauded far more, with his talent and attitude up there with the best in the Premier League right now.
The Englishman is still highly rated by many, but in a season when Philippe Coutinho, Roberto Firmino and Sadio Mane have been gushed over during different periods, he has had to work harder to gain column inches.
Lallana has made unbelievable strides since his mediocre early days at Liverpool, going from someone offering very little to one of the most important players at Klopp's disposal.
While it is his goals, assists and endless pressing that have often caught the eye, his leadership qualities are increasingly shining through.
This shouldn't come as too much of a shock, considering he skippered Southampton at the age of just 24, but his all-round maturity appears to be going up a notch.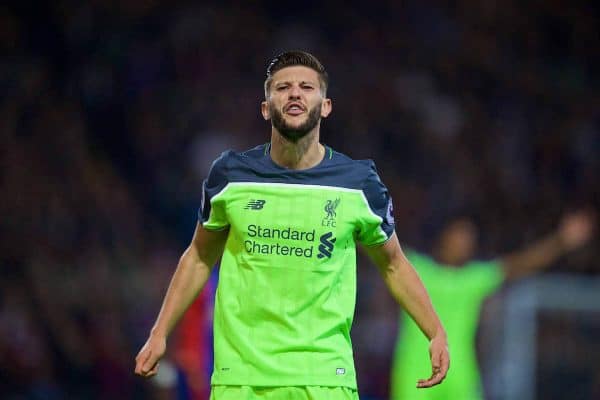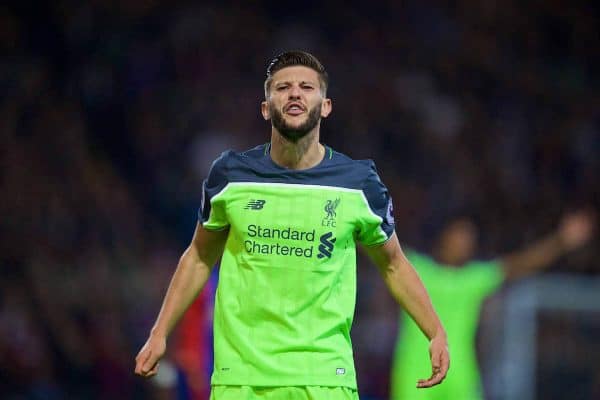 At 28, he is right at the peak of his powers, and should be for the next three or four years, and his presence will be important to Liverpool's success.
With vice-captain James Milner expected to become more of a squad player next season, Klopp must be considering giving the role to the player he seems to treat like a footballing son.
Henderson's ongoing fitness issues are a big blow, but if Lallana was wearing the armband in his absence, current evidence suggests he would thrive.
He will never be too much of a shouter, or someone who will rattle off Al Pacino's speech from Any Given Sunday, but he is showing great courage on the ball and understated stature off it.
Leaders are required between now and the end of the season, as Liverpool look to secure a top-four finish, and Lallana is very much one of those.