Marko Grujic's representative, Zoran Stojadinovic, has responded to speculation over a possible loan move to join Dinamo Zagreb.
Zagreb advisor Zdravko Mamic confirmed the Croatian side's interest in securing a temporary deal with Liverpool earlier this week.
This represented a possible solution for the midfielder after a lengthy spell out with injury, having only recently returned to fitness.
But addressing suggestions Grujic could leave Liverpool on loan, Stojadinovic revealed that Jurgen Klopp is relying on the 20-year-old as part of his first-team squad.
"I am surprised, I don't know why Mamic is talking about Gruijic coming to Dinamo," he said.
"He may as well say 'we want Messi'! It is simply a waste of words.
"Liverpool do not want to let Marko go anywhere, not even to bigger clubs than Dinamo.
"I spoke to Liverpool about Grujic's future this winter and asked them about a potential loan deal, with Betis and Hamburg keen to sign him.
"But Liverpool said Klopp counts on him. So there is no reason for Marko to join Dinamo."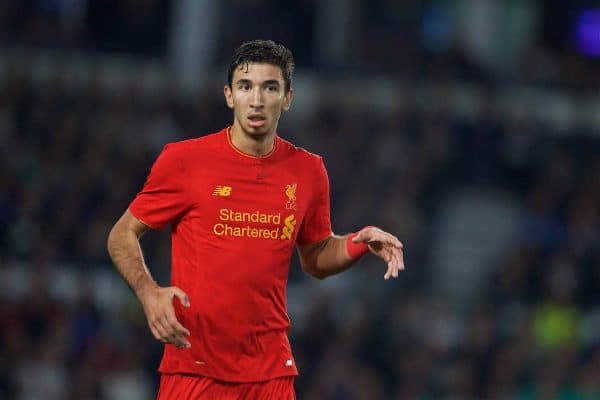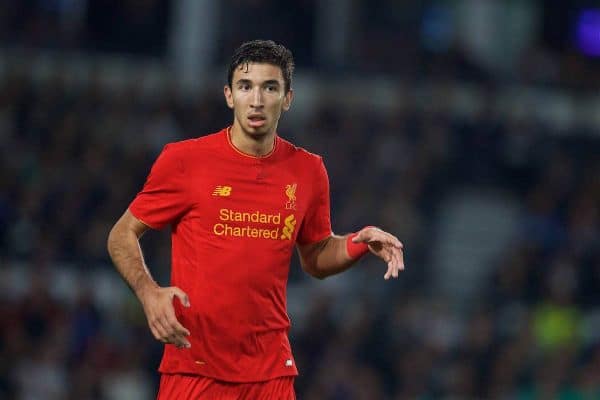 This serves to underline Klopp's faith in Grujic, having made the Serbian the first permanent signing of his Liverpool reign at the beginning of 2016.
Arriving after a six-month loan back with Red Star Belgrade in the second half of last season, Grujic made a major impact in pre-season, including a goal against Barcelona at Wembley.
But the midfielder conceded in September that this campaign was always set to be focussed on settling in on Merseyside, with 2017/18 earmarked as his breakthrough season.
"I have the big pleasure of playing with some of the best footballers in the world," he said.
"I want to get some minutes and games to try and improve myself for the future, [but] I think next season will be the one where I show what I can do."
Grujic was in excellent form as the Liverpool U23s sealed a 2-0 win over Chelsea on Monday night, producing a formidable 90-minute showing in the middle of the park.
With only 10 games left to play before the end of the Premier League campaign, it is unlikely he will feature regularly before the summer.
But with Klopp in no way looking to sanction Grujic's departure, even on a temporary basis, supporters can expect to see a lot more of the No. 16 next term.