Ahead of Saturday's Merseyside derby clash at Anfield, Romelu Lukaku stands out as the Everton player Liverpool must stop in order to succeed.
Sadio Mane's goal was the difference at Goodison Park in December but often it is Lukaku who is on hand to deal the blow for his team.
His record against Liverpool has been pretty impressive, too, and he'll be hoping to continue his sensational 2016/17 form when he takes to the stage at Anfield.
On Saturday he could pose the biggest threat to a defence that has been rattled on a number of occasions already this season.
In the last encounter, he failed to make his mark as Ragnar Klavan and Dejan Lovren did their best to keep him as far away from Simon Mignolet as possible.
The two centre-backs produced a superb display but those kind of performances are often a rarity when it comes to Liverpool's defence, so Lukaku will be licking his lips at the prospect of a return encounter.
Why Lukaku is a Threat to Liverpool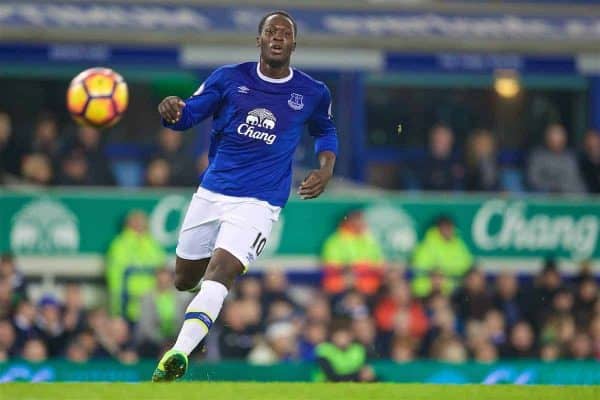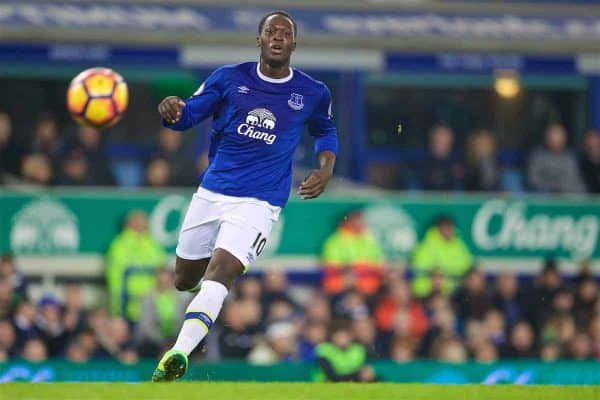 The Blues striker is currently the Premier League's top goalscorer, heading a list which is bursting with attacking talent.
He's already netted 21 goals in 28 appearances in the Premier League this season and he has added six assists to his tally too, proving he is a serious threat in the opposition half.
He has enjoyed some success against Liverpool in the past, too, scoring five goals in 12 appearances.
Three of those have come while wearing an Everton shirt, but he has not scored against Liverpool since October 2015, so will be bursting to get himself back on the scoresheet this weekend.
Only Harry Kane has a better goals-per-minute ratio in the Premier League than Lukaku this season (1,000+ minutes), but the Evertonian still tops the goalscoring list ahead of Kane, Alexis Sanchez, Diego Costa and Zlatan Ibrahimovic.
The fact he has been competing in the same calibre as these players in recent seasons is testament to his talent given he is still only 23 years old.
The Belgium international has often been compared to former Chelsea team-mate Didier Drogba and it's easy to see why: their physiques are extremely similar, they are both strong in the air and they also possess raw strength.
However, his strength is combined with pace and this makes him a huge threat when he is given space to run at the back four.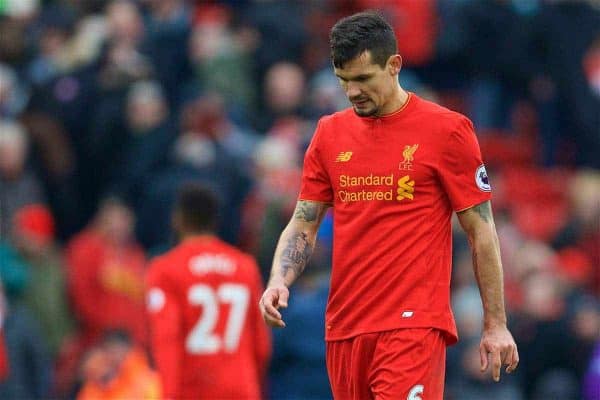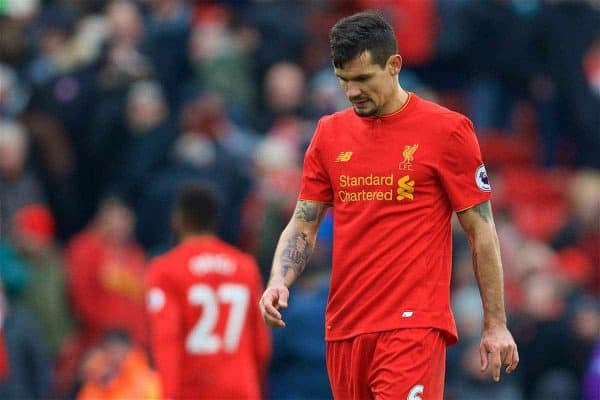 The Reds' defence has come under scrutiny yet again this season and one of the areas they have struggled has been when facing set-pieces.
Lovren and Klavan have looked shaky when tested in the air and though Joel Matip is the most solid of the three, he has done little to reduce the damage caused.
Lukaku's aerial strength will pose just as much of a threat as his pace and Everton's full-backs will certainly be looking to whip in some early balls into the Liverpool box.
Ten of Liverpool's 61 goals this season have been conceded from set-pieces and Lukaku has already netted 17 goals with his head, so that is an area he will look to exploit yet again on Saturday.
How Can Liverpool Combat his Threat?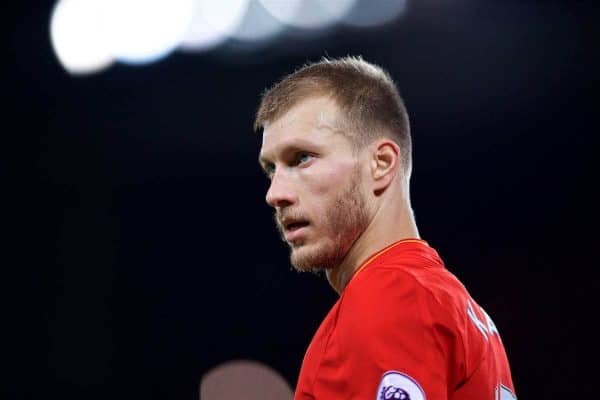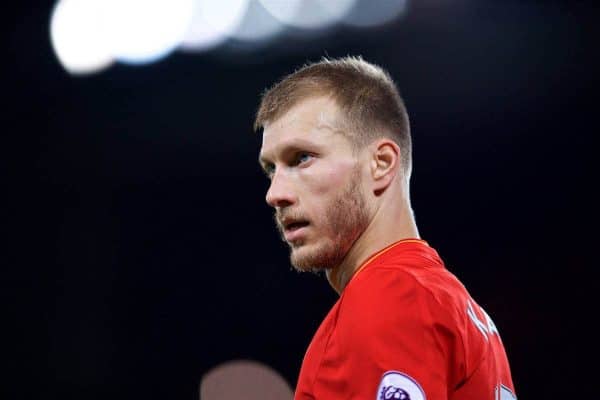 Klavan produced arguably his best performance in a red shirt when he faced Lukaku in the last encounter at Goodison Park.
And with Lovren failing to make an appearance in the last six games after suffering a knee injury, he could be called upon to partner Matip in defence once again.
It was Klavan's positioning which earned him plaudits in the last game because he didn't allow Lukaku space to run in and around the box and he stuck to him like glue.
The centre-back kept to a man-marking approach for much of the second half and it paid dividends as Lukaku struggled to get into the game and provide an option up front for the Toffees.
Klavan and Lovren made 18 clearances between them at Goodison, limiting Lukaku to a single, off-target shot.
As well as the centre-backs doing their best to keep Lukaku out of harm's way, it is equally important Liverpool's full-backs are able to close down Everton's possession in wide areas.
The Blues always look to put balls into the box and Lukaku can certainly be a threat on the end of one, so James Milner and Nathaniel Clyne will need to make sure they aren't caught out when they push forward with the midfield.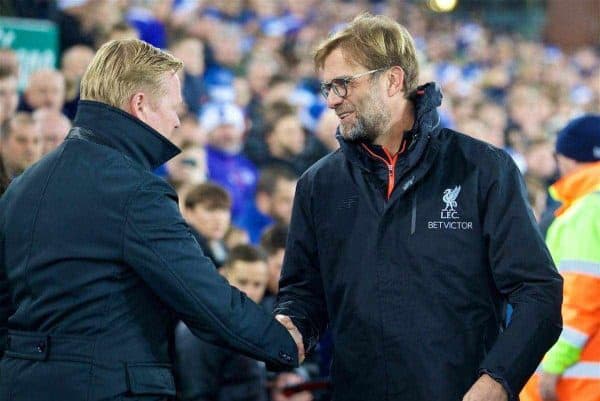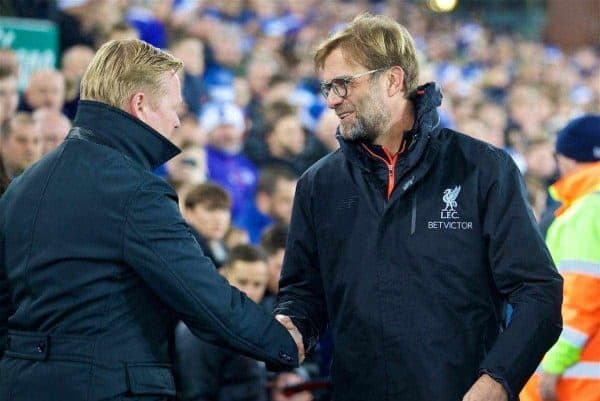 Jurgen Klopp touched on this following a slight tactical change in the second half of the victory at Goodison Park, in which Liverpool were able to squeeze out the space for Everton and defended with solidity.
"We had an idea of what Everton did. Making a wide game of it, starting the game like they finished the Arsenal game, pretty wild, intense," he said.
"We did it in training to cope with it but it's different when you have it on the pitch.
"For this our positioning needed to be better in the second half. It was very important that you don't give a chance away and we didn't."
Liverpool will go into the clash with confidence following their victory earlier this season but it has not been the year Klopp and his side had hoped for following an impressive start to the 2016/17 campaign.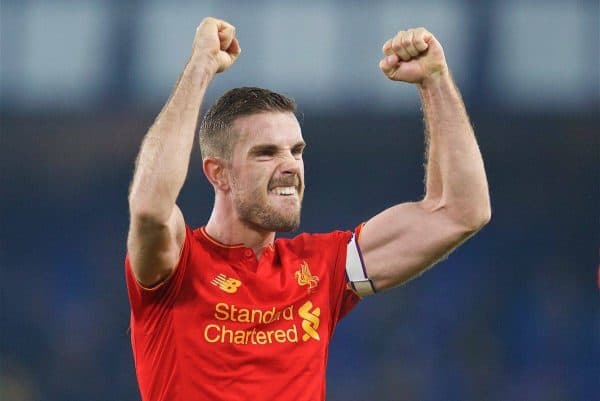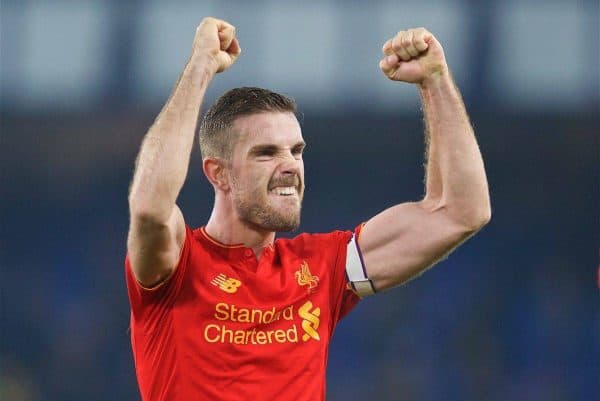 Adam Lallana's injury will have certainly come as a blow, too, but with Jordan Henderson on the comeback and Georginio Wijnaldum and Emre Can in terrific form, Liverpool's midfield still has strength.
And they will be crucial in supporting the defence's task against Lukaku on Saturday.
A victory could push the Reds further up in top-four battle against the likes of Tottenham and Man City, but defeat would be a huge blow to their Champions League hopes.
This makes stopping the Premier League's most devastating attacking talent all the more crucial.