Arsenal are believed to be set to launch a major bid to keep Alex Oxlade-Chamberlain in north London, following interest from Liverpool.
Oxlade-Chamberlain is one of Jurgen Klopp's options heading into the summer transfer window, as the German looks to add further quality to his attack for 2017/18.
The 23-year-old has one year left on his contract with the Gunners, and is reportedly valued at around £25 million, which is certainly feasible for Liverpool.
But while he is not Klopp's No. 1 target, with Bayer Leverkusen winger Julian Brandt his preferred choice, Oxlade-Chamberlain may be a more realistic signing.
However, the Reds' hopes of signing the midfielder could take a blow, according to reports this week, with Arsenal preparing a new contract offer.
According to the Mirror, Liverpool's top-four rivals are willing to boost Oxlade-Chamberlain's wages to £100,000 a week, rewarding his positive form this season.
And if this is the case, the Reds are unlikely to be prepared to match this, as this would give him parity with captain Jordan Henderson.
Philippe Coutinho is currently the club's highest earner, with the new five-year contract the Brazilian signed in January worth around £150,000 a week.
If Liverpool were to pay Oxlade-Chamberlain an elite wage, he would need to be in line to take up a key role.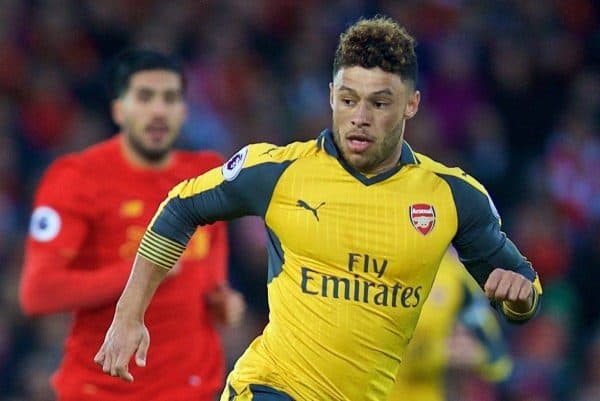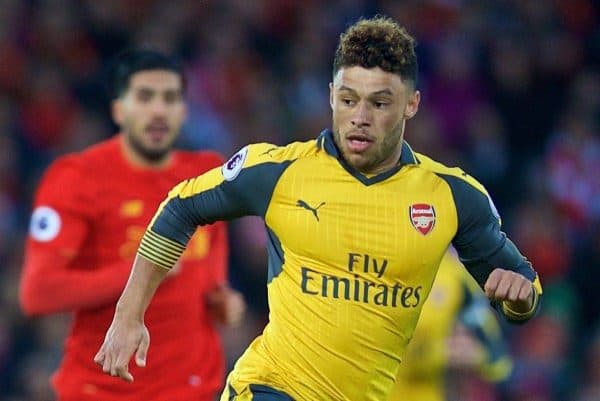 Of course, last summer proved it is difficult to predict Klopp's movements, with Georginio Wijnaldum and Sadio Mane proving unexpected successes following big-money moves.
If this is the case with Oxlade-Chamberlain, and the England international becomes a first-team regular at Anfield, matching Arsenal's offer could be warranted.
Securing a regular starting role would be Oxlade-Chamberlain's motive for leaving the Emirates Stadium, having made just 23 starts in all competitions so far this season.
But with Mane, Coutinho and Philippe Coutinho settled as Klopp's first-choice forward line, his hopes of establishing himself would likely need to come in midfield.
This would put him in immediate contention with former Southampton team-mate Adam Lallana, who also signed a new three-year deal with the club in February.
Lallana is believed to earn around £110,000 a week, underlining his key status within Klopp's squad.
It is certainly questionable whether Liverpool would offer Oxlade-Chamberlain such a wage, though qualifying for next season's Champions League could well play a role.