Real Madrid forward Gareth Bale is said to have told his club to make a move for his Wales team-mate, Liverpool youngster Ben Woodburn.
Woodburn has enjoyed a major breakthrough on Merseyside this season, making eight appearances in all competitions and becoming the Reds' youngest ever goalscorer in November.
The 17-year-old signed his first professional contract with the club earlier that month, tying him to Liverpool until 2019.
But this has not deterred Bale, according to reports in Spain, with the former Tottenham forward urging Real to launch a bid for his youthful compatriot.
Diario Gol claim that Bale has told the Liga giants to secure Woodburn's signature, or risk losing out to Barcelona.
This would be a surprise move for Woodburn, who has only started one Premier League game so far, and the veracity of these reports is certainly questionable.
Weirdly, Bale's recommendation is speculated as to be due to his desire "to have more allies" at the club in the future, despite suggestions he has settled well at the Santiago Bernabeu.
And while Woodburn's potential is certainly clear, there is no guarantee that he will develop to the level that Real require, with his progress best served under Jurgen Klopp at Liverpool.
Klopp has already given Woodburn a taste of first-team football, and it is highly unlikely he would get that in Madrid.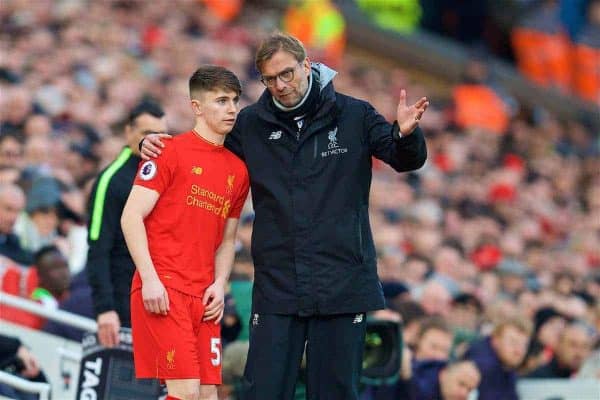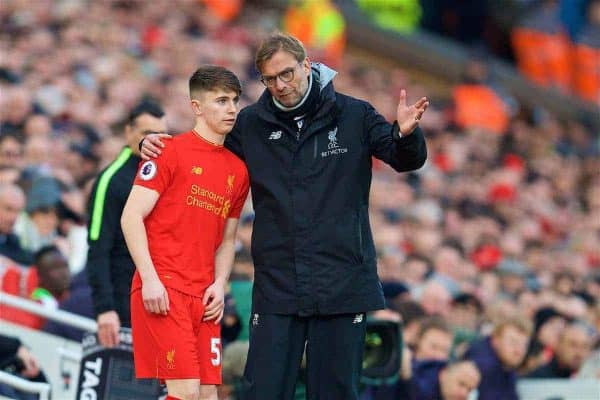 Recent reports from Diario Gol have also claimed that Real are interested in signing Reds centre-back Joe Gomez, while Barcelona forward Rafinha was suggested as a Liverpool target in March.
It is yet to be seen whether either link is genuine, but the prospect of Real moving for both Gomez and Woodburn is slim.
Woodburn was listed among 97 other young players in the longlist for this year's European Golden Boy award, and the spotlight on the Welshman has no doubt fuelled speculation.
That he is far from the favourite to win, however, is a testament to how far Woodburn is from Real's standard, with the forward among the likes of Youri Tielemans, Gianluigi Donnarumma and Renato Sanches.
Remaining at Anfield would be the wisest course of action for Woodburn at this stage, with any talk of a move to Real nothing more than fanciful.