We get the view from West Brom ahead of Sunday's trip to the Hawthorns to face old adversary Tony Pulis. He's a fan of our attack but laughs at our defence… fair enough!
The Reds earned a huge victory at Stoke City last weekend, as Roberto Firmino's stunning strike completed a spirited comeback and sealed a 2-1 win.
Attention now turns to the trip to the Hawthorns, which is likely to be a dogged affair against Tony Pulis' well-drilled team.
Another positive result would be huge in Liverpool's top-four challenge, as they look to stay clear of Man City, Man United and Arsenal.
Ahead of the game, we have had a chat with West Brom fan Alex Newman (@ReadWestBrom) to hear his thoughts on both sides' seasons and how the weekend showdown will pan out.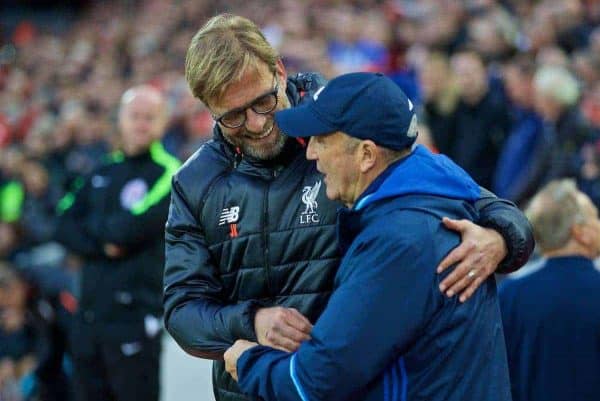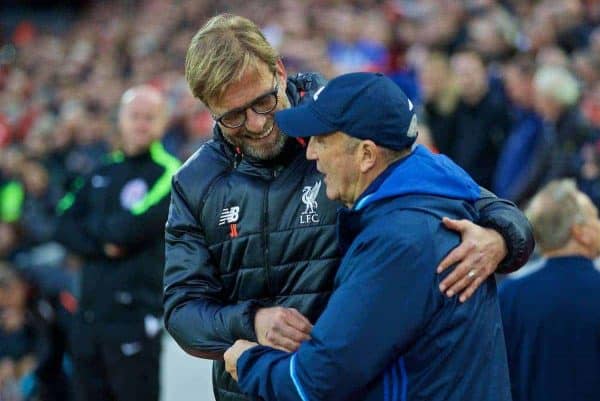 How happy are you with West Brom's season? What would you give it out of 10?
I'd probably give it an eight, which is the position we sit in the Premier League.
At the start of the season, there was a lot of apprehension after what seemed like a mediocre transfer window, and even the most optimistic fans were expecting a mid-table fight, at best.
For the first couple of months that looked like the case, but a great run of home results saw us climb the table to eighth and put us on course for our record points total in the league.
Overall it has been a great season, and it gives us a brilliant platform to build on in the summer.
How has the style of football been under Tony Pulis? Slightly more attacking?
Compared to last season it is completely different. We've become a dangerous counter-attacking side helped by the signings of Matt Phillips and Belgium international Nacer Chadli.
Of course, it's no secret that the classic set-piece is a favourite of a Tony Pulis side, and Albion have utilised them well this season.
You still see hard-hitting defending with a bank of four and five, but going forward it looks like Pulis is opening his eyes to modern football.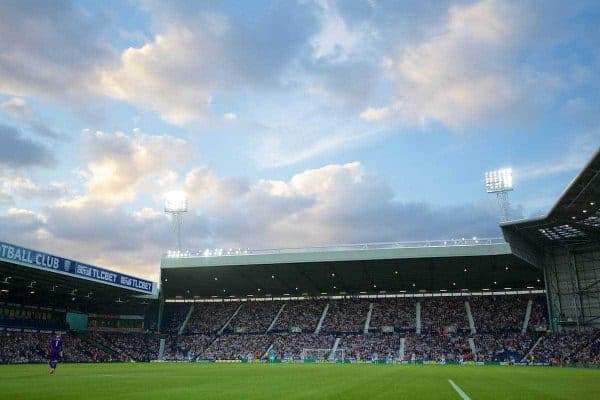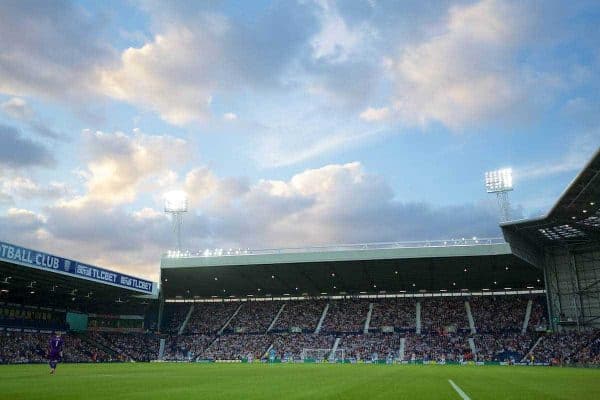 Who have been the Baggies' three best players this season, and why?
Phillips, Ben Foster and Craig Dawson.
Phillips has been what we've been crying out for the last few seasons. A natural winger with raw pace and a little trickery in his locker. He's set up numerous goals this season and contributed by scoring two.
At the other end of the pitch, Foster has been the most underrated goalkeeper in the league this season, in my opinion. He's easily saved about 10 points for the Albion and is having one of his best ever seasons.
Dawson, playing at right back despite being a natural centre-back, has been Mr Consistent, regularly putting in seven-out-of-10 performances.
Any who have had stinkers?
There's not been a standout bad performer, but a recent example is Salomon Rondon if you look at his goalscoring. He's yet to find the net in 2017.
He's still linking up well with others, but is in desperate need of a goal.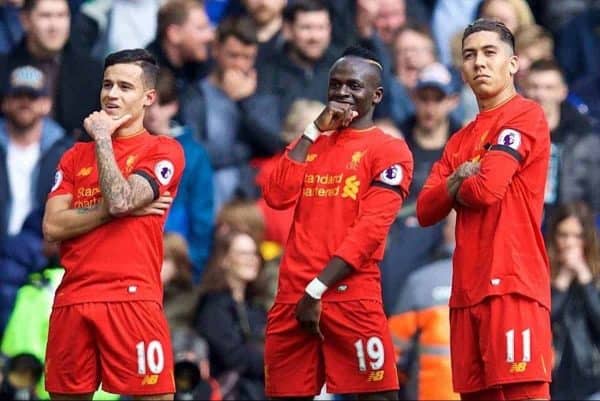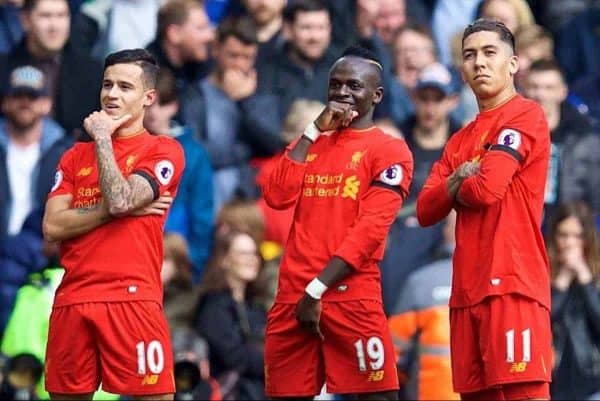 What have you made of Liverpool's season? Are they doing better or worse than you expected?
I've really enjoyed watching Liverpool this season.
Their attacking football is a delight to watch at times, and the way the front-four of Roberto Firmino, Philippe Coutinho, Sadio Mane and Adam Lallana have linked up is brilliant.
Watching them defend is also enjoyable to watch but for more comedic reasons (sorry!).
I expected Liverpool to finish in the top-six with ease, but wondered if they had enough depth to make the top-four. With a good result against Stoke, however, I think they'll have enough to make it.
Looking ahead to this weekend's game, where do you see the key battles taking place? Any Reds you fear?
The previously mentioned pair of Coutinho and Firmino are the obvious dangers, but Divock Origi has impressed me in recent weeks. He will be dangerous if he gets some minutes.
The key battles will arise on set-pieces – it's Albion's main weapon in attack and Liverpool aren't the most commanding defensively.
I think Albion will try to put pressure on Simon Mignolet early.

I need two predictions – how will Sunday's game pan out and where will both sides finish this season?
Sunday's game will be a tight affair, with more pressure on Liverpool to keep up their hunt for a top-four place. Albion will make it tough, but on their day Liverpool can beat any team in the league.
If the Reds have a good start I'd fancy them to go on and win 3-1, but if Albion are still in the game come half-time, I'd fancy a 1-1 draw.
As for the rest of the season, I can't see Liverpool finishing outside the top-four now. Albion look like they are destined for eighth.