Liverpool are in need of an immediate and strong response to defeat, and previous results suggest the Reds can mount one last push in the top-four race.
Liverpool's latest loss to bogey team Crystal Palace left Klopp issuing a familiar rallying cry to his side to "strike back".
Improving reaction to deficits and losses was one of the first tasks the German undertook at Anfield, having noted the Reds' struggles in his maiden defeat, also against the Eagles.
Liverpool have significantly improved in the 17 months since that loss, with some impressive in-game comebacks and, more pertinently, stabilising runs of form following Premier League losses.
This bouncebackability offers encouragement for the final sprint of the top-four race.
Positive reaction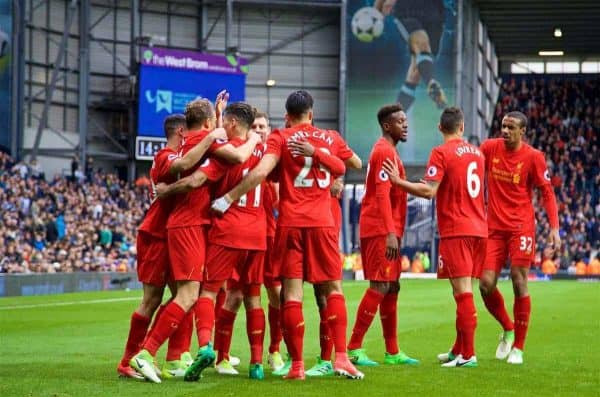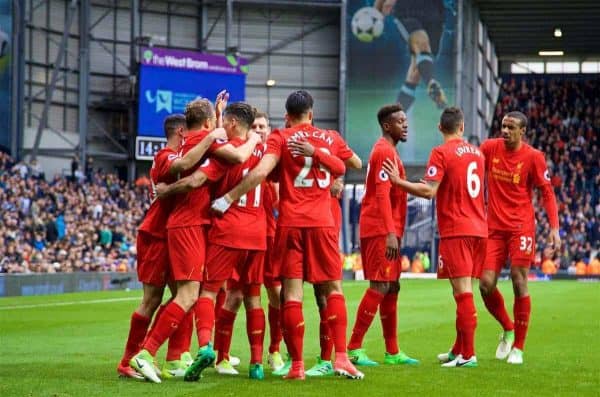 Liverpool's response to top-flight defeats under Klopp has long been consistently solid.
Though it remains to be seen how the 14th league loss of the German's tenure is dealt with – reaction to the previous 13 offer promise at a time top-four hopes have been hit.
Indeed, the Reds responded to those losses with six wins and seven draws in the immediate following games, thus avoiding back-to-back league defeats under Klopp while instantly stabilising with a point or three.
More impressively, Liverpool have bounced back with strong runs of three wins from four games on five occasions – the most recent seeing defeat at Leicester followed by victories over Arsenal, Burnley and Everton and a draw at Man City.
Having also collected 10 points from the next 12 available after losses at Burnley and Bournemouth, Klopp's side have proved they can react powerfully.
Whether replicating such a run will be enough for a top-four spot remains to be seen, but it would effectively leave Man United and Arsenal needing to win all remaining games – a tough ask given their respective fixtures and the fact they meet in May.
First and foremost the Reds must concentrate on themselves and go all out for maximum points, which would almost certainly be enough.
Liverpool have enjoyed four-game winning runs twice this season, but have not produced one immediately after losing, steadying with draws before commencing the victorious streaks.
They say there's a first time for everything, and there's no better time for the Reds to make it a first here.
Optimism for the final four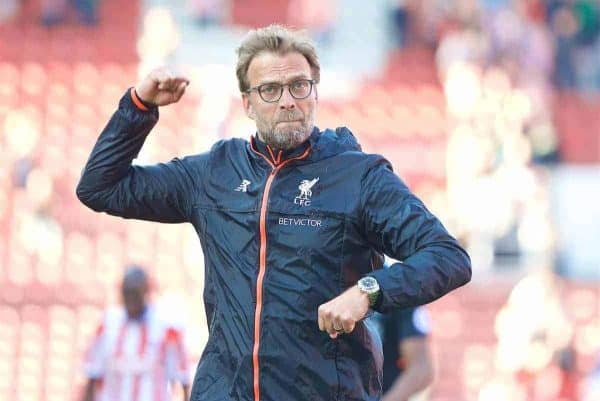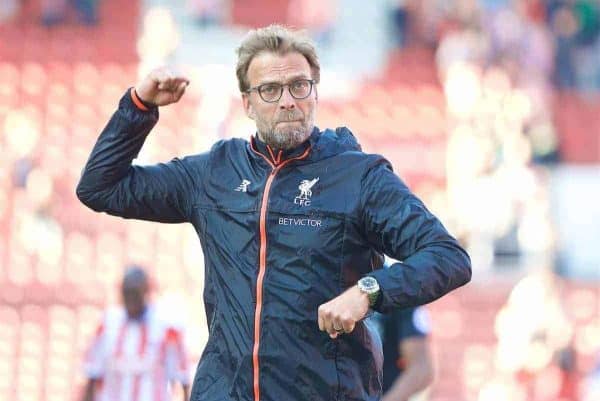 Kopites would feel far more comfortable with a run-in against direct rivals than Watford, Southampton, West Ham and Middlesbrough given our struggles with lesser teams.
But despite being viewed as a run capable of ruining top-four ambitions, there's reason to feel positive that Klopp's side will succeed.
Liverpool emerged unbeaten from the corresponding fixtures this season, with eight points taken in matches when each side was scrapping for points.
This time, none of the four clubs have anything to play for – unlike Crystal Palace who knew victory at Anfield would practically guarantee survival – which should play into our hands.
These factors make bouncing back with four straight successes for the first time under Klopp a tough but attainable target at the most crucial of periods.
Circumstances could be more favourable, with inconsistent form but primarily ridiculously bad luck with injuries continuing to derail.
But consistently positive reaction and results against our remaining opponents fuels belief that the eight point tally can be beaten with a maximum or at least 10-point haul.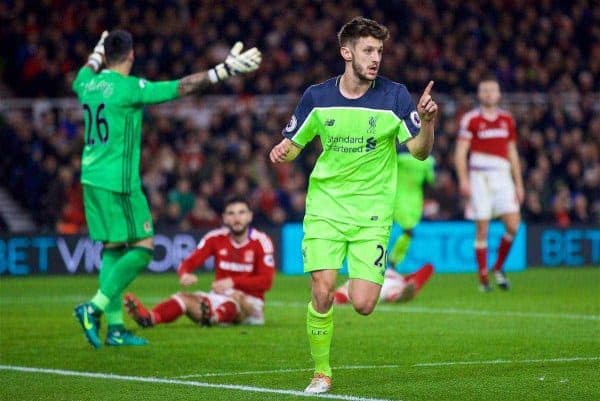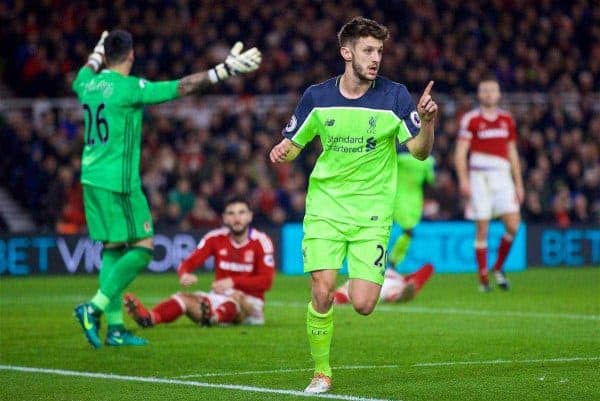 So too does Adam Lallana's impending return, which provides a big boost with a vitally important and influential figure significantly strengthening the lineup.
And with top-four rivals all to meet – meaning points will be dropped elsewhere – Klopp's men will have extra motivation and belief that the gap to those below, no matter how slender, can be maintained.
Responding to defeat positively once again will be a big test of Liverpool's character, but it's one the Reds must rise to.
Targeting the best response yet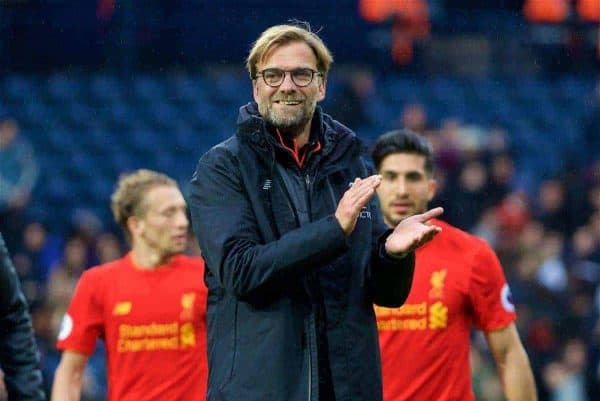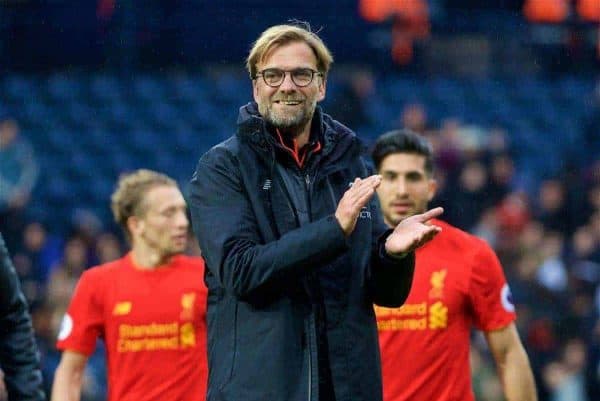 As stated, Liverpool have yet to follow a loss with four straight wins under Klopp's tutelage.
Attempting to now, with qualification for the Champions League on the line, makes this one of the biggest on-pitch challenges faced in the German's reign.
But it's one Klopp is up for having instantly turned focus after Sunday's loss to building positivity for the final four games.
"But we have to strike back, to bounce back. We have two days to recover from this, and we will. The next opportunity at Watford will be difficult again, no doubt. But if we want to go to the Champions League, we have to win our next games."
It's one the players are up for too, with Emre Can setting the aim of securing four crucial wins:
"We have got to go again and it is still in our hands. If we win the last four games, we will reach the Champions League. Some of the other top teams will play against each other and we will give it our best.

"Winning our last four has to be the target."
It's a challenge everyone associated with Liverpool Football Club needs to be up for, with a long-awaited return to Europe's top table still very much in reach.
There's little point or time to feel sorry for ourselves, and a unified fighting spirit will be needed from staff, players and fans alike to get over the line.
Another positive and immediate reaction to defeat would also be a big help.