Steven Gerrard intends to toughen up academy youngsters and remove them from their comfort zone when he officially takes over as Liverpool's U18s manager.
The 36-year-old has had a roving role at the Kirkby training complex since joining the staff in February but having aligned himself closely with the U18s, under advice from first-team manager Jurgen Klopp, he has now been given the job on a permanent basis.
Current U18s boss Neil Critchley will move up to the U23s to fill a void left by Michael Beale's departure to become Sao Paulo's assistant manager at the turn of the year.
Gerrard, who will complete his UEFA A Licence this summer, is confident he can make the transition from successful player to successful coach and has clear ideas about what he wants from his players.
"My teams will be physical. I see that we need that more. It is important you channel it in the right way," said the former midfielder.
"As a player I got many, many tackles wrong and went over the top a few times and I had to come out and apologise and that is not something I want to put into young players at all but you have to prepare them for the top and the top level is physical and demanding.
"It is not just about tackles and competing. I hate watching footballers and football when there is no physical side and they don't compete.
"There is a show-boating mentality throughout academies now and a lot of kids who play the game think they have to do 10 lollipops or Cruyff turns to stand out.
"We all love a bit of skill and talent but the other side of the game is huge, it is massive.
"Too many try to model themselves on players like [Cristiano] Ronaldo when you have to look at yourself and say, 'What are my strengths and how can I improve my weaknesses?'"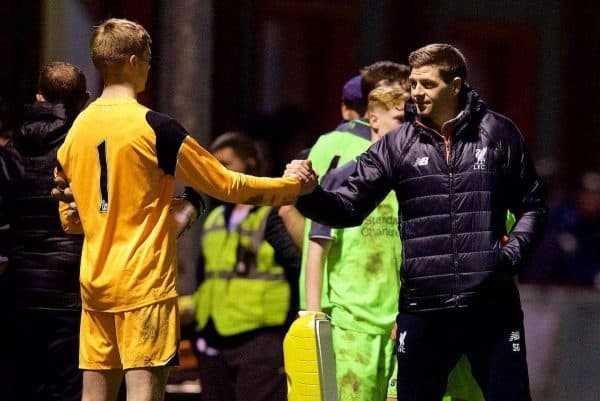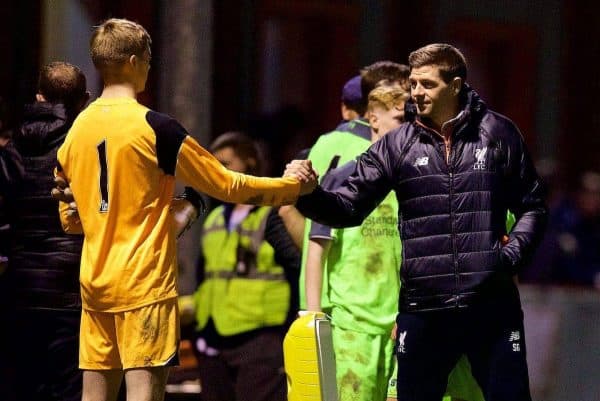 Gerrard admits he likes "streetwise" footballers but accepts the modern-day academy produces too many 'soft' players.
"The kids in our academy are coming into an unbelievable place to work and there is a case where they get a little bit too much, too soon and they get into the comfort zone of working in a lovely place and then it is a big shock for them when they move on or get released," he added.
"That's what you have to drive into the players: while you are here make the sacrifices and give it your best, don't get too comfortable because the hard work starts when you get out of the academy.
"I think a lot of them are shocked with the step up to Melwood from the academy.
"I've seen a lot of players who have come out of the academy with huge reputations and go into the Melwood dressing room and then it is sink-or-swim and a lot of them sink.
"I have to help these players prepare for careers, not all with Liverpool's first team, but I feel if I can help them compete then it will help their careers depending on what level they get to."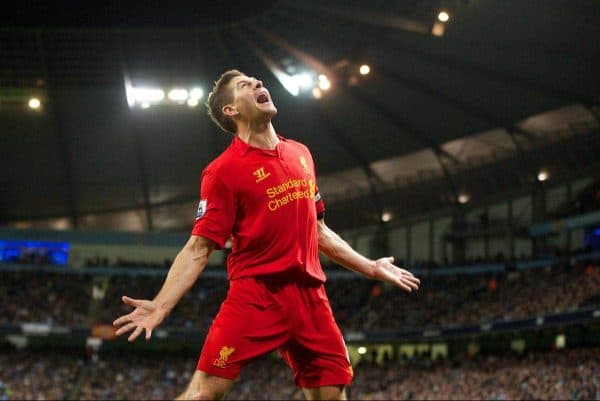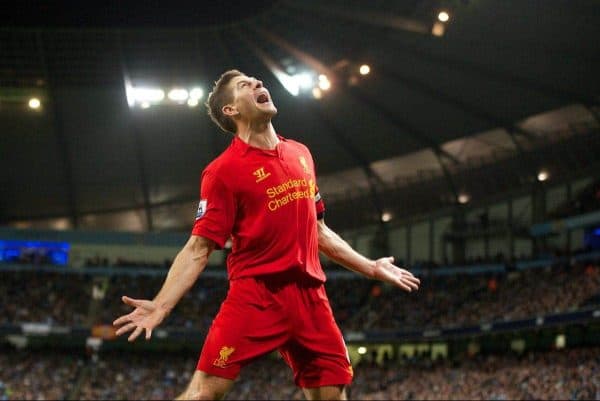 As a player Gerrard was driven, committed and had a far-reaching desire to win but he has to have a different outlook as an academy coach.
He has spent the last four months absorbing information from all the coaches around him with input also coming from Klopp, who has supported Gerrard's move to the academy from the outset.
"I have regular chats with him and he's been the key behind all this," Gerrard said of his relationship with the German.
"He said to me 'When you come in I want you to shadow for a few months, get all the information, watch how it works'. He has been behind all the decisions."
So how does Gerrard feel about making his first steps into coaching a team of his own?
"When I made my debut they were nerves where you are scared when you are worried how it is going to go but this is excitement," he said.
"I am confident I can do a good job. I'm not scared-nervous, I'm excited-nervous."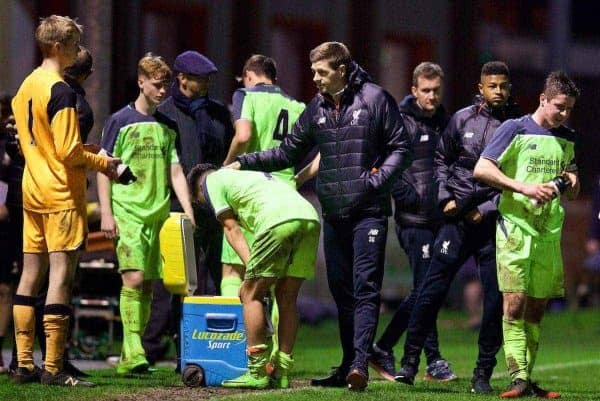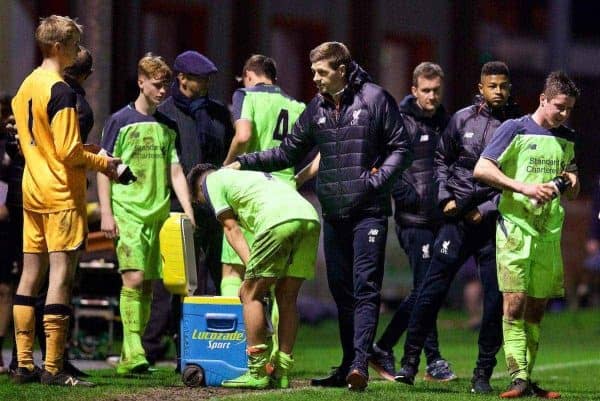 And how would he feel if one of his charges goes on to wear the red shirt?
"I'd love it. I'd love it for them because it is a life-changer," he added.
"Making your debut for a club this size changed my life and I'll be pleased for that kid and his family because it is an unbelievable thing to do.
"I'm quite excited about the challenge. But they have to fight for it because it is not easy."