Everton boss Ronald Koeman accused the Liverpool bench of trying to get his players sent off after the Toffees were beaten 3-1 in the Merseyside derby.
Koeman accepted midfielder Ross Barkley might have been fortunate not to receive two yellow cards for poor challenges in the Anfield contest.
But he was not happy about what he saw as repeated protests from an unspecified member of the home coaching staff.
A lively Premier League contest was won by goals from Philippe Coutinho and Divock Origi after Matthew Pennington cancelled out Sadio Mane's early opener.
Koeman said: "Maybe you are right that [Barkley] deserved two yellows for two tackles.
"But if I watch the Liverpool bench, and one Liverpool coach—not the manager but one of the coaches—the referee would have to show eight red cards to Everton.
"Please behave a little bit more. Making that show, I don't like that."
Opposite number Jurgen Klopp did not want to be drawn into a row with the Dutchman.
Klopp said: "It's a little bit difficult. It's like hearsay for me. He didn't say anything to me. We shook hands after the game and so I don't think it's my job to speak about him.
"My staff is fine, really good boys, involved in the game. They don't ask for anything that's not right. Sometimes we have tinted glasses—it's possible—but sometimes it's pretty clear."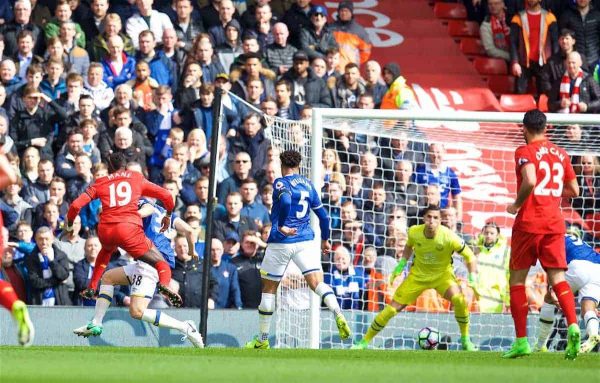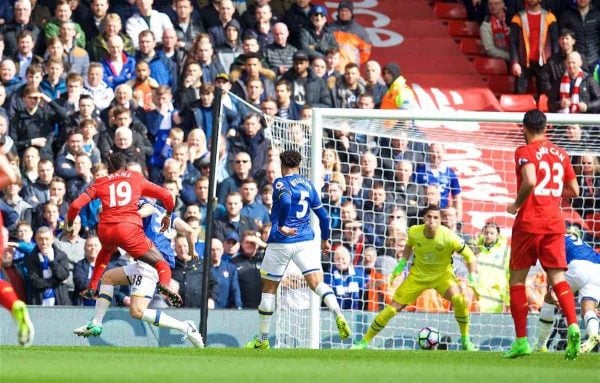 Koeman was disappointed with a suggestion his side were slow to get going.
Speaking in his post-match press conference, Koeman said: "If you start with a question like that, we can stop.
"If I mention, as the manager of Everton, that I am really proud about my team, then your question is a different world.
"What pleased the manager is how we played today. We had a game plan, tried to press them. We made it really difficult.
"We came back after an unlucky goal between the legs. I think we controlled the game. It was a face-to-face game in the first half.
"We conceded too easily for 2-1—except for the quality of Coutinho—and we controlled the game after half-time. We had some chances but we did a mistake and they punished us."