Next up in our series of 125 moments to define Liverpool's history, is a recent event which will live long in the memory: beating Dortmund at Anfield.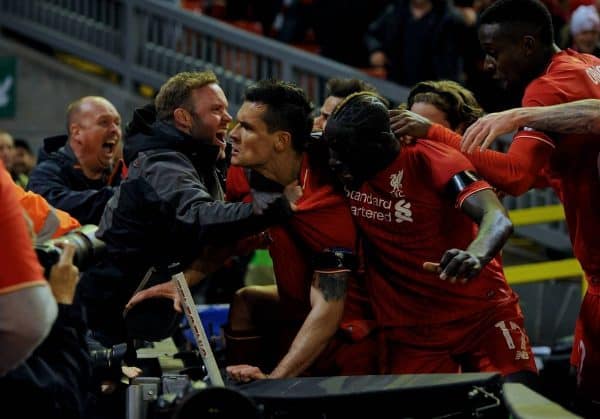 Time and again Liverpool are driven to the brink of defeat, only to refuse to accept their fate. Countless encounters, from Auxerre to Milan, demonstrate their never-say-die attitude.
On Thursday April 14, 2016, Borussia Dortmund came to Anfield, for a Europa League tie that gave a new generation of Kopites stories to tell.
With 45 minutes to go before kick-off, the pavements outside the ground were crammed. Supporters were animated in conversation and delirious with anticipation revelled in the occasion.
Anfield Road was jammed and Reds and yellows alike posed for 'selfies' and laughter filled the air. I moved through the 'tunnel' under the new Main Stand, still under construction, weaving my way through the throng, before emerging near The Albert.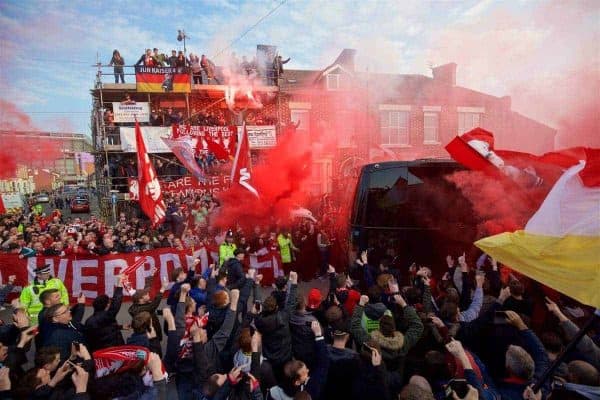 A sign is hung in front of a shop, next to the Hillsborough Justice Campaign store; it reads "Willkommen In Liverpool".
The sound of singing from inside pubs drifts into the street and joins the smell of beer and chips. A cacophony of accents surrounds me: English, Scouse, German and Irish.
All nations, all cultures, in one place and dreaming of glory.
This was European football. This was Anfield.
I walk on past The Park. The door is open, but the place is rammed and it looks raucous inside. Songs are sung and a crowd is bouncing in front of the bar, beers and phones in the air.
Across the road is the Kop, with the usual build-up inside and outside the gates. Shankly is mobbed, as he always is, arms outstretched glorying in eternal adulation.
Far above him are the metal panels that help to lock in the atmosphere. It's 7:30 now and I can hear fists and boots banging against the steel, a chant of "Liiiiiverpool!" can be heard in the street.
Inside I'm greeted with Dortmund's 'Yellow Wall' at the opposite end of the pitch, a magnificent sight. I turn my head left and gaze down on our own 'Red Wall'.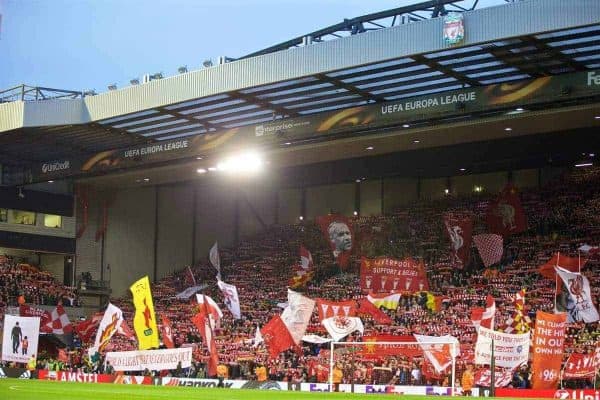 Reggae tones waft lazily from the tanoy system and spread throughout the ground. Kopites inhale them deeply, swaying and singing "Don't worry about a thing, 'cause every little thing is going to be alright."
It's a carnival of football.
None of the bitterness and intense rivalry of a Chelsea or United encounter can be found. It's like footage of '60s Scousers, in love with life, music and football and singing Beatles and Cilla Black tunes.
The first half was a European master-class.
Dortmund were immense and fully deserving of their 2-0 lead. They simply blew Liverpool away. Half time was a blessed relief.
Just as in 2005, the Reds faced a second half in need of three goals. At Anfield against the Greek champions and in the Ataturk against Italian giants they would find a way back; could they do it again?
Divock Origi pulled one back early in the second half. Hope sprung eternal.
However, it's just not in Liverpool's DNA to coast. A victory without struggle is easier on the heart, but it doesn't taste anywhere near as sweet. So there was an air of inevitability about Marco Reus' heart-breaker and Dortmund's third.
It failed to dampen spirits, though. Instead the Kop roared back and Jurgen Klopp was going crazy on the touchline, gesturing and orchestrating both the crowd and his team.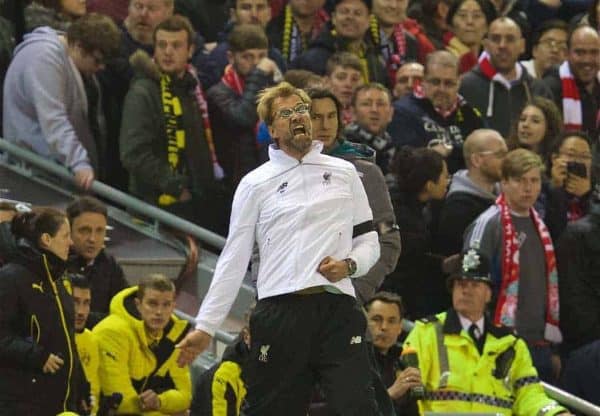 Liverpool responded and suddenly Philippe Coutinho was free with the ball at his feet. He has a lot to do, but he somehow slots the ball past the 'keeper. It's 3-2; could the impossible really happen again?
There was an ecstasy of stumbling and falling, of hugging each other, fist-pumping and screaming yiiiiiiiiiiiiiirrrrrs! at the top of our lungs. Then scarves were spinning and 'Ring of Fire' erupted around the stadium.
The Germans stood in stunned silence. Perhaps they knew. Perhaps their team did, too.
Liverpool won a corner. Coutinho chipped it in to the near post and Daniel Sturridge glanced it back into the six-yard box.
A scramble of legs, followed by Mamadou Sakho's long leg prodding the ball into the net. We're level. The roar was incredibly loud. This was unreal. Belief soared.
However, with the game almost done, Liverpool needed another goal to progress.
Up stepped Dejan Lovren, who rose from within a clamour of players to smash home a James Milner cross and drive Anfield crazy.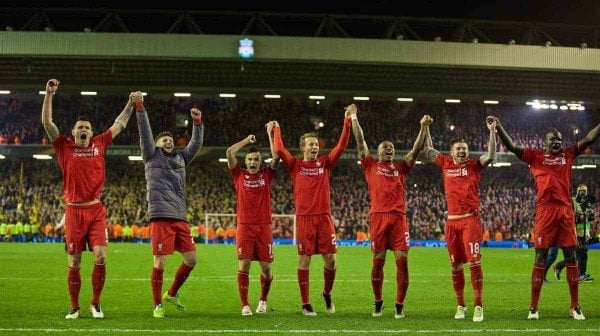 Only Liverpool, only Anfield, can produce nights like this.
Jubilation greeted the final whistle. You'll never Walk Alone rang out once more and all around me were stunned and ecstatic faces. One guy just looked at me, speechless, his fist pounding against his chest.
He didn't need to speak, I knew what he meant.