Into month four with the fans making the big decisions, the Reds had a chance to top the table and reach the last four in the cup.
Welcome to #TIAonFM, our Football Manager series where the fans are in control. We play the game, but you, the supporters, get to vote on every major issue, from team selection to transfers.
Updates are published every week and a new run of votes will be available afterward to participate in; follow @thisisanfield and @karlmatchett to take part and lead the club to glory!
November
There was a time when a trip to the Britannia Stadium was cause for fear.
The cold, the wind, the roughhouse approach…but no more. And why? Because Simon Mignolet.
If we can say one thing for the fans that are aiding boss Matchett in this new-age Evans/Houllier type of combination, they've made the right pick in goal.
Every successful team needs (apart from a handsome and heroic manager on the touchline, of course) a goalkeeper who can come up with big moments, and Big Migs managed exactly that in November.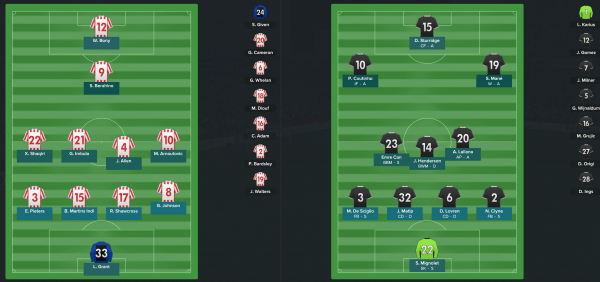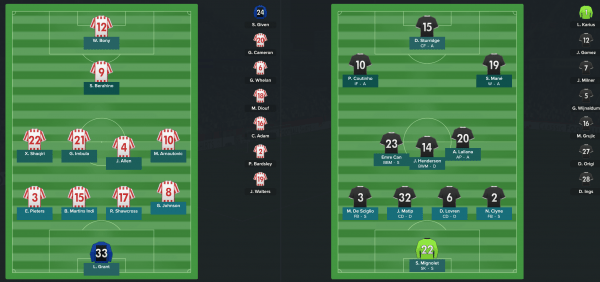 We started well at Stoke; 14 seconds in Mane struck the post, setting the tempo for the game ahead. All week long we'd been practicing a high press, with Boss Matchett's innovative training methods clearly paying dividends here.
Twice we won the ball high upfield, twice we scored from it.
I must admit, I may have been too full of praise at the break as the boys really slacked off second half—no more of that malarkey from now on. Tough love, that's what these players clearly need.
Anyway, it was big Simon to the rescue with a penalty save against Stoke with just a few minutes left to play—now where have we heard that one before?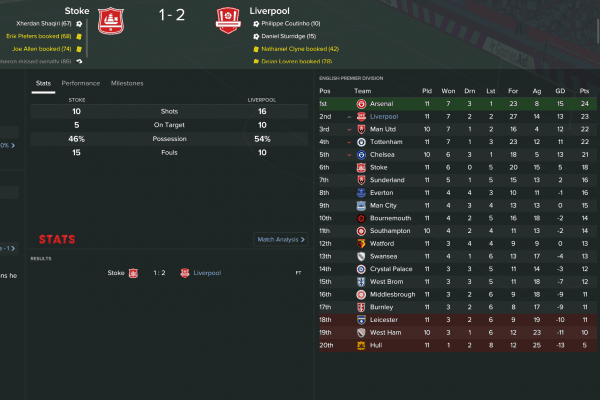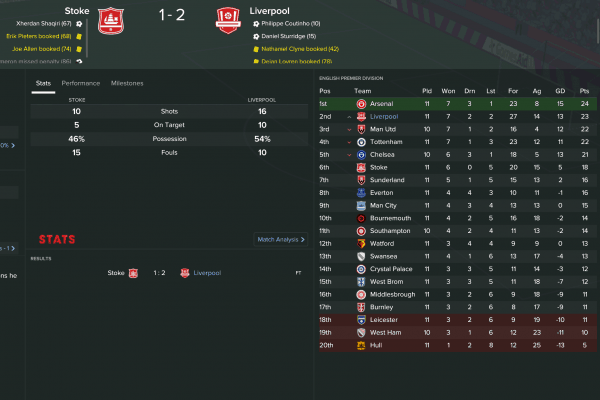 Next up, rainy Stamford Bridge on a Friday night; not sure what I was thinking but I told the injured and suspended lads they could come over to mine to watch the match.



The missus was fuming she'd miss Coronation Street as the TV was in use, and I wasn't even there to watch it with them. The things we say after a couple of mojitos, eh?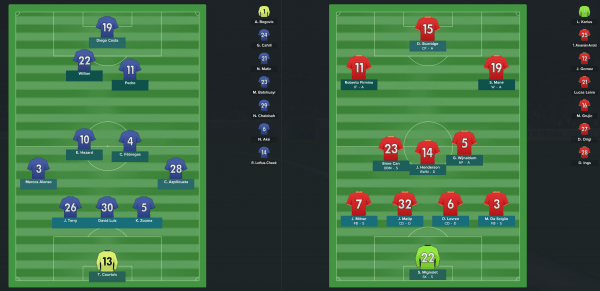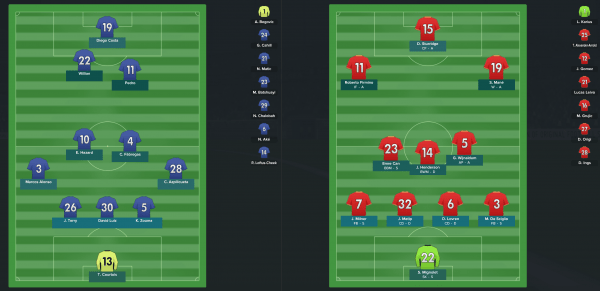 Anyway, 10 minutes in Boss Matchett was wishing he was back at home with them, even though Clyney can be a real moaner at times. Costa scored with their first attack and Cesc almost made it two before we got into gear.
Of all the comeback trails we could have hoped for, not in our collective wildest dreams did we think it would come via a Gini Wijnaldum strike away from home.
Honestly, the poor lad didn't even know what to do, he just looked around wildly for an offside flag or home fans in Red. Clueless.
Anyway, Emre Can bossed it thereafter, forcing Zouma into an own goal and setting up Mane for our third.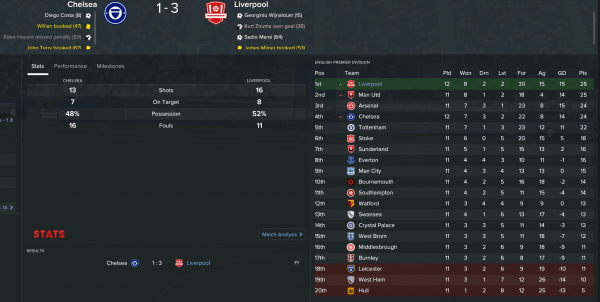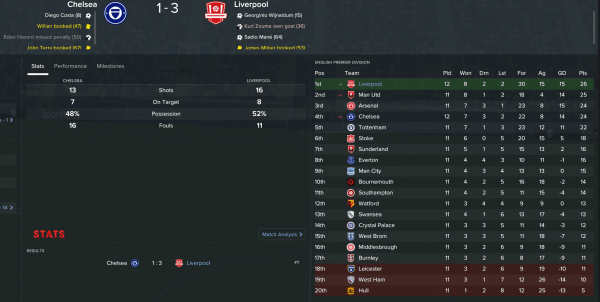 In between those two? The small matter of what might be termed a critical point in the season—a second penalty save in two games by Big Migs, this time from Eden Hazard.

With that, we leapfrogged the blues in the table and set ourselves up for the biggest game of the season so far: home vs. Arsenal and the chance to go top.



Clyne was back, but Coutinho was only fit for the bench and van Dijk had his last game of a three-match suspension to serve.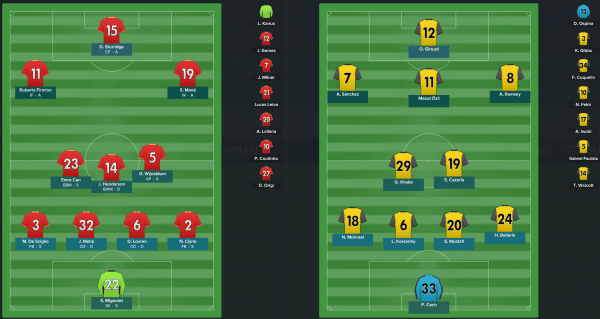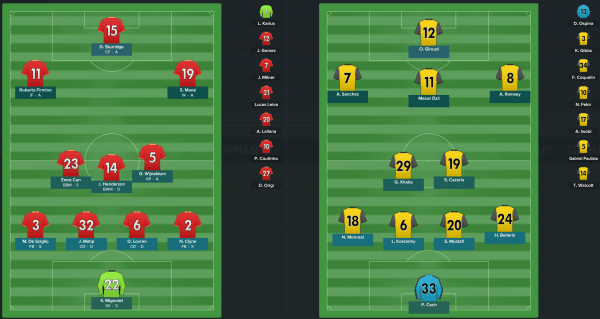 Once more it wasn't exactly the best start as we fell behind early on, but if there's one thing Boss Matchett has learned about Boss Matchett this season, it's that he knows how to make his players react.
Mane set up Sturridge, Sturridge set up Clyne and the game was turned around before half-time.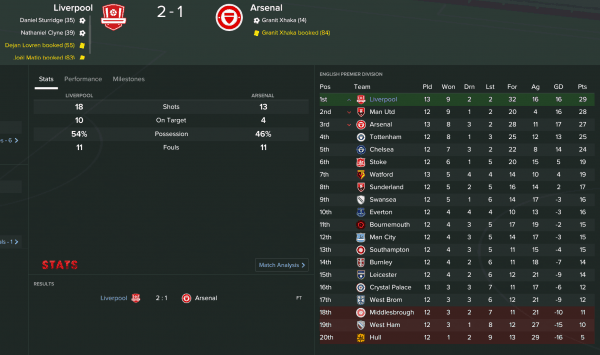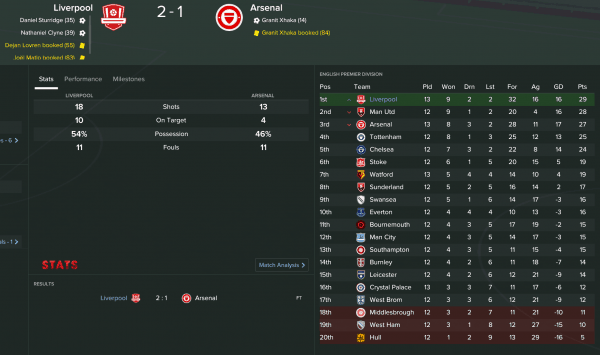 We shored things up with subs in the second half, but this was a dominant performance spoiled only by Arsene Wenger constantly moaning at and berating everyone within earshot: the assistant about the ref, me about my players, his coaching staff about that ridiculous zip on his jacket.



Post-game, it was all about Sturridge and his superb form this season. Surely the fans have to have a word with themselves now? It's 10 goals from nine starts and he's not even first-choice.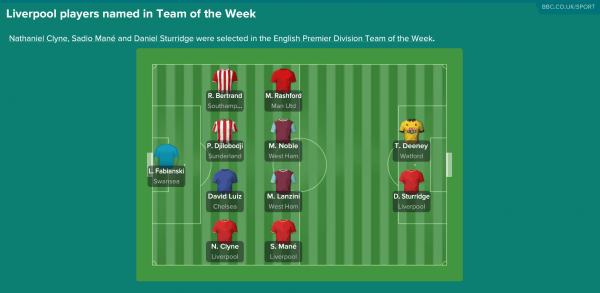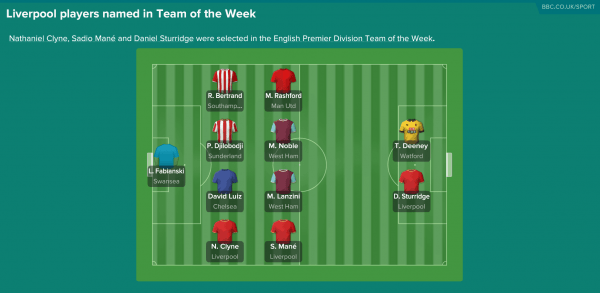 That was the league over and done with for another month, with our side sat top of the table—at least until United played a day later.
Just one game remained in November—the League Cup quarter-final at Watford—and after our recent run, it had to be a walk in the park, didn't it?



The fans wanted a strong team out, but there had to be a few changes after the recent run of games. Van Dijk was back, Trent and Divock came in, and Karius got a chance in goal.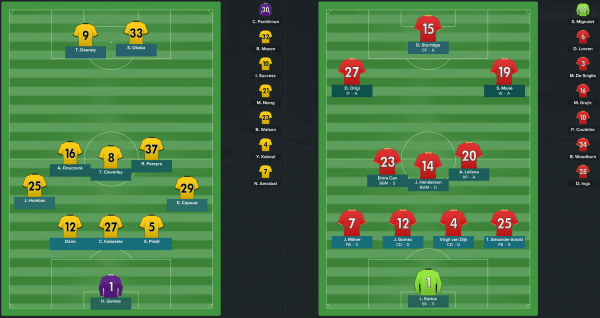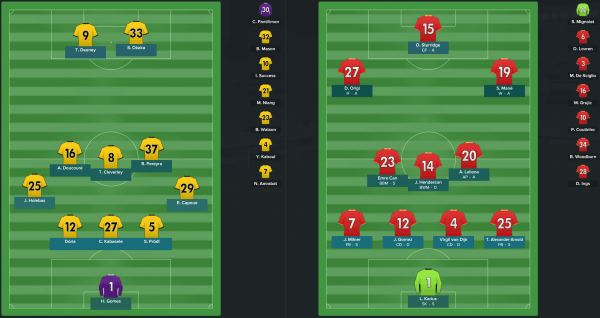 There were two good things about the game: an emotional first goal for the young right-back, and the fact we forced extra time after being largely rubbish.
The additional 30 was too much though and this silverware opportunity has gone.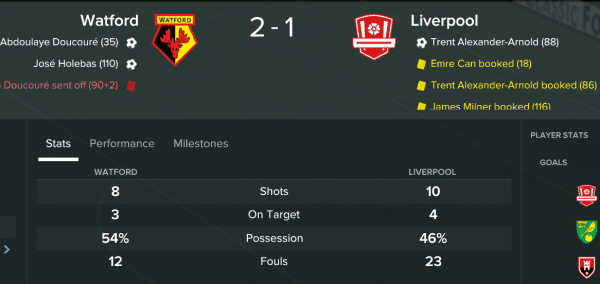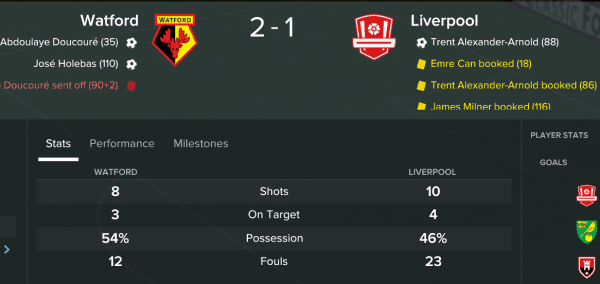 It could have left a sour taste in the mouth, and in fairness I did cry quietly on the train home, hiding by pretending to read an old copy of Shoot! magazine to hide the tears, but it's ok.
There are bigger challenges ahead, after all…



December polls will run from @karlmatchett later this week, covering January transfer targets, rotation in a busy period and more—follow and vote to get involved!