With Jurgen Klopp auditioning Georginio Wijnaldum in a new role at the base of Liverpool's midfield, the Dutchman can prove an invaluable option.
When Wijnaldum joined the Reds last summer, many questioned why Klopp had sanctioned the signing of another attacking midfielder, with Sadio Mane already arriving to join Philippe Coutinho and Adam Lallana.
As Liverpool's system shifted, however, it transpired that Wijnaldum had been earmarked to take up a duty he last regularly fulfilled with PSV Eindhoven in 2014/15, and before that, 2011/12.
Rather than serve as an auxiliary winger, as he largely did with Newcastle, or as a No. 10, like when PSV took Ajax to the wire in the race for the Eredivisie title in 2012/13, Wijnaldum would serve as a knitting midfielder.
Operating alongside Lallana and Jordan Henderson in Klopp's three-man unit, Wijnaldum would be Liverpool's water carrier, drawing comparisons with his legendary compatriot, Clarence Seedorf.
But with Klopp presiding over a series of subtle changes to his 4-3-3 throughout pre-season, Wijnaldum has taken up an altered remit.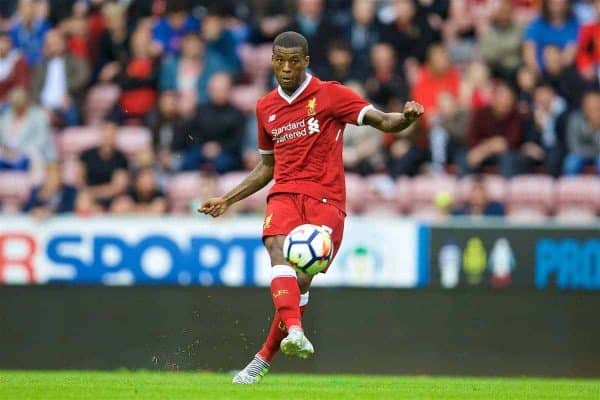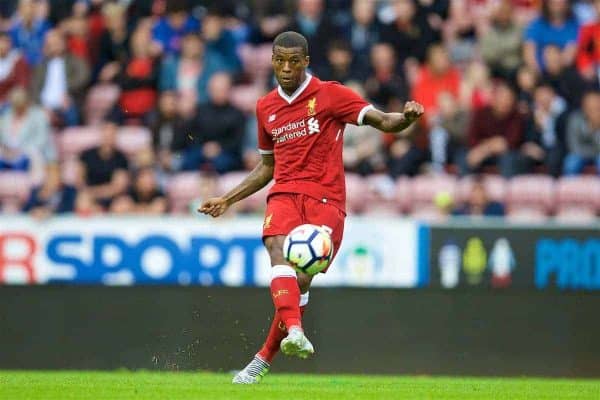 Against Wigan Athletic, Crystal Palace and Leicester City, Wijnaldum has alternated with Henderson as Klopp's No. 6, stationing himself as a shielding presence in front of the back four.
Largely, the 26-year-old has impressed, with his positional awareness, tactical intelligence and measured approach in possession providing the Reds with a capable deep-lying midfielder.
Given the fluidity of Klopp's setup, Wijnaldum has still been given the license to push forward when the opportunity presents itself, coming close to scoring against the Foxes.
But alongside the likes of Marko Grujic and Pedro Chirivella, he has been required to inject maturity in the middle of the park, maintaining the shape that proves so crucial.
Importantly, Wijnaldum performs with a relentless energy that ensures the Reds' midfield rarely gets overrun, with Dirk Kuyt hailing him as "a player with the lungs of a horse" on his move to Merseyside.
If this is to be his long-term role, it will take some adaptation from the Netherlands international, who last year was tasked with making more of an impact in the final third.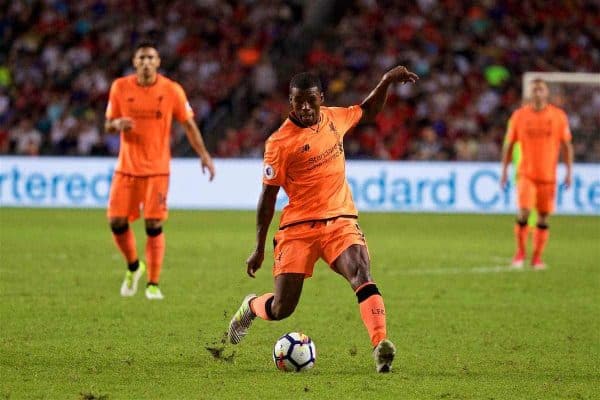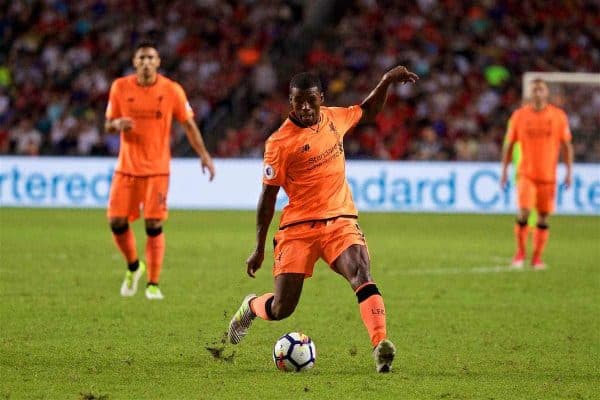 However, it may be that this summer audition is simply Klopp testing the waters, with the 50-year-old intimating this when discussing his options.
"Against Leicester, Gini and Hendo couldn't play together because we have these two players for the No 6 at the moment. Either one or the other," he told the Liverpool Echo.
"Of course they can play together but you couldn't do it [against Leicester]. Then with Adam and Phil and Gini it was really offensive. We need to have these different options."
Effectively, Wijnaldum's ability to play as the nominal No. 6 lends Klopp the flexibility to field a more progressive system.
While Henderson's natural tendency is to sit back and shuttle in front of the defensive line, spraying long balls and recycling possession among his centre-backs, Wijnaldum's is to stride forward.
The Reds struggled against sides that employed a low block last season, but having another player willing to break the lines, even from a deeper starting position, would be useful.
Proving himself in a new role also allows Klopp to trust Wijnaldum as his No. 6 if his other options are unavailable.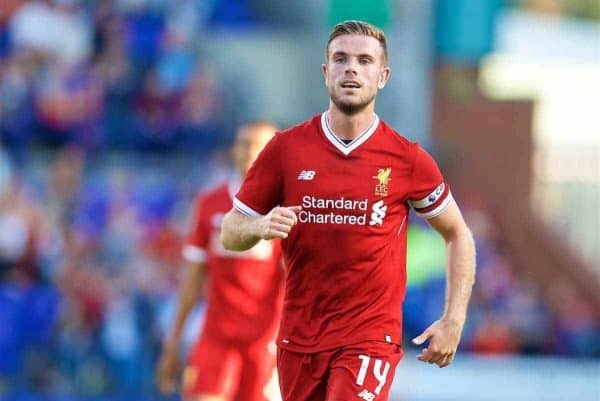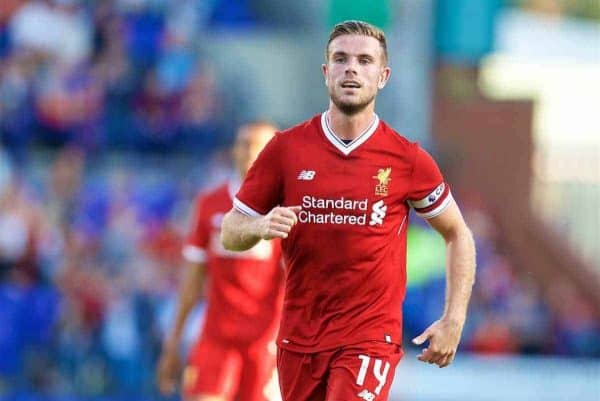 While Henderson has set his sights on becoming "as fit as I've ever been" in pre-season, it cannot be ignored that the Reds' captain has failed to make over 30 appearances in either of the past two campaigns.
The midfielder's regular foot issues are a concern for Liverpool moving forward, though he insists he is no longer required to manage his injury problems.
If Henderson faces further time on the sidelines next season, Wijnaldum would be able to step into the breach—particularly with Philippe Coutinho now set to take up a starting role in midfield.
There is also the looming threat of Emre Can departing the club in the future, with the 23-year-old yet to agree an extension to a contract that currently expires in 2018.
Juventus have been credited with an interest in a player who dominated in the No. 6 role on the road to the Europa League final in 2015/16, and if Can leaves, Liverpool's midfield ranks would be considerably weaker.
Rebranding Wijnaldum as a deep-lying midfielder would alleviate this problem, and so far this pre-season, he has shown the capacity to perform there when called upon.