Trent Alexander-Arnold swift progress at Liverpool stands as an example of the "modern English player," ex-Reds U23s coach Michael Beale believes.
Beale managed Alexander-Arnold at both U16 and U23 level at Kirkby, before the 18-year-old made the step up to Jurgen Klopp's first team last season.
Starting at right-back in the Reds' opening pre-season friendly away to Tranmere Rovers on Wednesday night, the youngster looks capable of challenging for a starting berth in 2017/18.
And Beale, speaking to BBC Radio Merseyside this week, said that while his breakthrough could come in defence, Alexander-Arnold has an exemplary talent to shine in a variety of roles.
"He started as a young winger, that was his thing, and when I first came to Liverpool he was playing as a central defender," he explained.
"I remember having a bet with a member of staff at Liverpool at the time to say that he would play in the first team.
"He was just head and shoulders above everybody else, and that was as a central defender.
"Then he broke into the U16s when I was coach, playing as a full-back, but in his own age group he would play as a midfielder.
"When I moved up Pepijn [Lijnders] came in and continued the base as a midfielder, and then he's obviously gone up to the first team as a right-back.
"I think at the moment we're just happy that he's playing, but you can see as a right-back that he has the ability to play on the wing, or the ability as a midfielder.
"He has fantastic technical ability, and hopefully this is a sign of the modern English player: that they are flexible, but also exciting with it."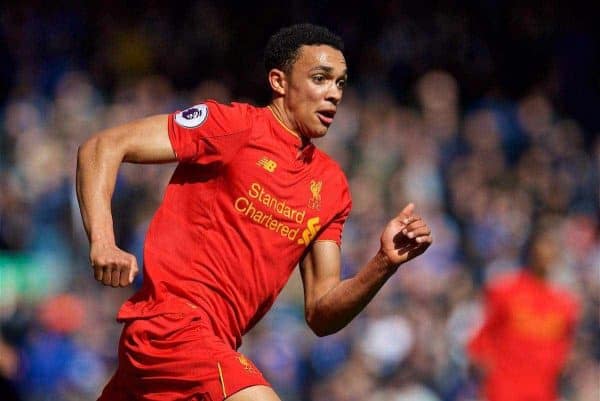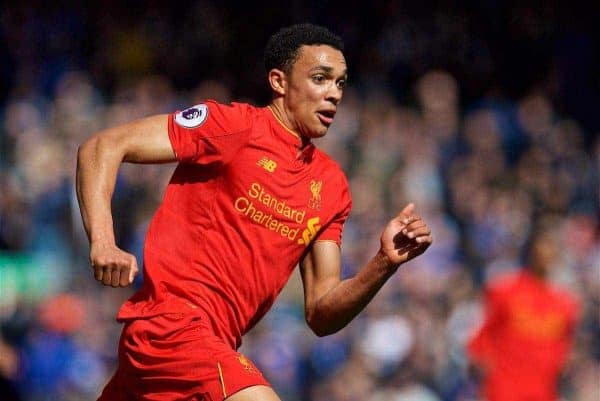 Alexander-Arnold was left out of the England squad for the European U19 Championship this summer in order to focus on pre-season with Liverpool.
His return to Melwood last week saw him sign an improved, five-year contract with the Reds, and Beale praised Klopp for his role in nurturing a talent who could be a star for the Three Lions.
"He's exactly what we need, and I'm speaking specifically as a Liverpool fan, I'm talking about the whole country," he said.
"We need homegrown players from their local city to come through that are focused and have good mentors around them.
"He surprised me even, because he's so slight but he's grown.
"You always knew he would grow, he's got long arms and legs and he's very bony, but he's growing. He's growing as a person as well.
"I think the first-team staff deserve a huge credit, because what Jurgen did when he first came in was take five or six players and take them to Melwood.
"He let them stay there for a number of weeks, to be around the senior players and learn off them.
"It's like an old reserve-team situation: they were there every day, learning from them. He shows a real interest in them, and I think that's key."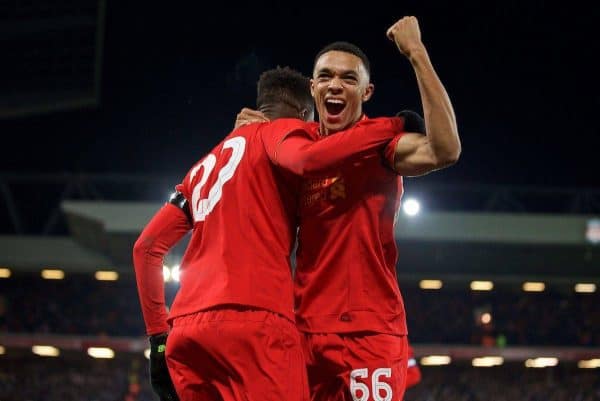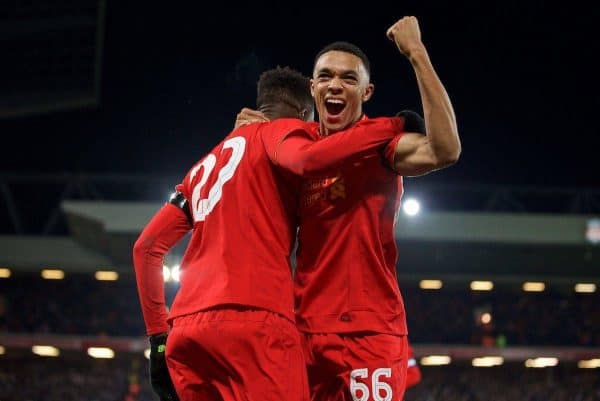 However, while Beale lavished praise on a player he clearly feels is the jewel of Liverpool's academy, he was also eager to dampen expectations.
"I'm keen that we can keep his feet on the floor and not talk too highly about him because he's achieved a lot, but achieved nothing compared to what he wants to achieve," he added.
"I think when he gets to 100 games we can start talking about a good player."
Set to challenge Nathaniel Clyne for a place in Klopp's first-choice lineup this season, Alexander-Arnold's century could come sooner rather than later.