Following Barcelona's failed £72 million bid for Liverpool playmaker Philippe Coutinho, Jurgen Klopp stressed he would not be leaving the Reds.
It was revealed on Thursday night that the Liga side had made the sizeable offer for the Brazilian, which Liverpool rejected out of hand.
The Reds' stance is that Coutinho is not for sale at any price, with the 25-year-old signing a new five-year deal, with no release clause, in January.
And speaking ahead of his side's Premier League Asia Trophy clash with Leicester City, Klopp said he was "not surprised" by Barcelona's interest, but Coutinho is going nowhere.
"Yes, [he's not for sale]. But that's not since this morning or yesterday, I'm not sure if it was different at any time. So, yes," he told reporters.
"I'm not surprised that any club is interested in players, if it is like this.
"A few people obviously see that Liverpool has a few good players. That's how it is.
"But a very important message, maybe: we are not a selling club.
"We believe in working together, we believe in development together. We believe in using the basis.
"We want to work together, we want to make the next step together and for this we need to stay together. That's how it is."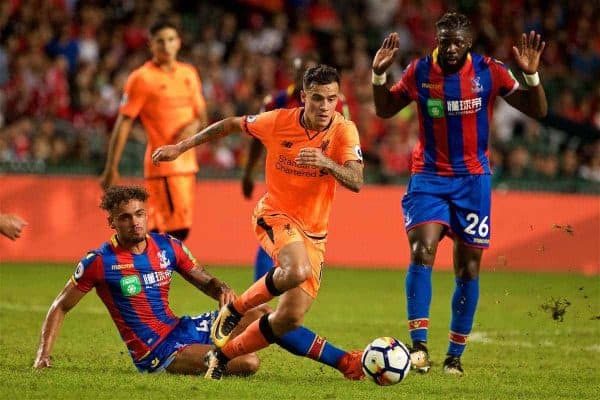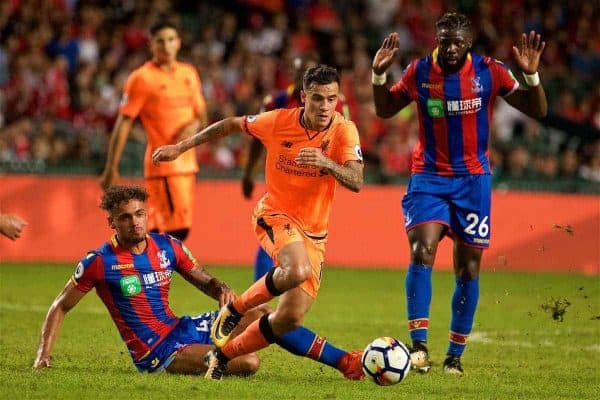 Coutinho made his return to pre-season later than the majority of his team-mates, but has already made an impact in his 90 minutes on the pitch so far.
He was particularly impressive in the second half of Wednesday's 2-0 victory over Crystal Palace in Hong Kong, and Klopp went on to hail his No. 10.
However, the German said that Liverpool need to learn how to perform without Coutinho, too.
"Phil is a very, very important player but we need to react better when he's not on the pitch, that's how it is," he added.
"He was out for a few games [last season] and then he came back and was not in the best shape. He tried to get his rhythm back.
"With his quality he has the opportunity under pressure to be on the pitch. Other players, you keep in training.
"But Phil, when he is able to run properly you want to have him on the pitch again. So we have to be better even in moments like this.
"He can improve of course, in consistency. There's no doubt about his qualities when he is in good shape.
"Movements, very smart in both parts of the game, offensive tactics and also defensive tactics, that's really important.
"He is a really good player. The nice thing is he is still young so he can improve.
"He has improved a lot already since I've been here, and he was good before I was here. He is in a good way."
It is interesting to see Liverpool take a no-nonsense approach to interest in Coutinho, given they are on the other end with their pursuit of RB Leipzig midfielder Naby Keita.
But it should be no surprise that the Reds are looking to hold on to their most valuable asset.