As Roberto Firmino celebrates two years in a Liverpool shirt, all signs point towards him finding another gear in his third season at Anfield.
The time has flown by since Firmino was signed from Hoffenheim for £29 million on July 6, 2015, in a move that left many excited about what the Brazilian had to offer.
A rather inauspicious start saw the 25-year-old struggling to adapt to the frenetic nature of the Premier League, not helped by Brendan Rodgers inexplicably using him in a right-sided role.
The arrival of Jurgen Klopp after just two months of the 2015/16 campaign changed everything, however, and slowly but surely we saw the real Firmino emerge.
Whisper it quietly, but some cynics even wonder if Klopp had already been lined up as Liverpool's new boss in the summer of 2015, with Firmino a player he had always been very fond of.
As each month has passed, we have seen Firmino showcase his brilliance, combining a beautiful blend of touch, awareness, creativity, goals and work ethic.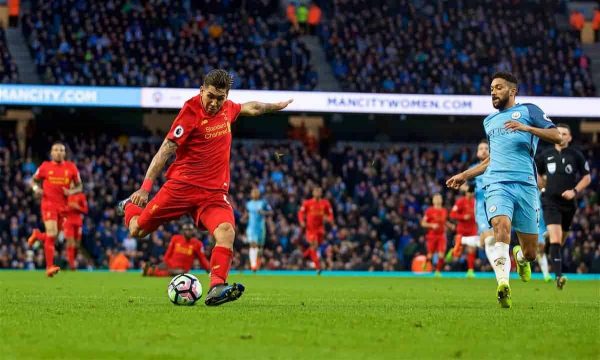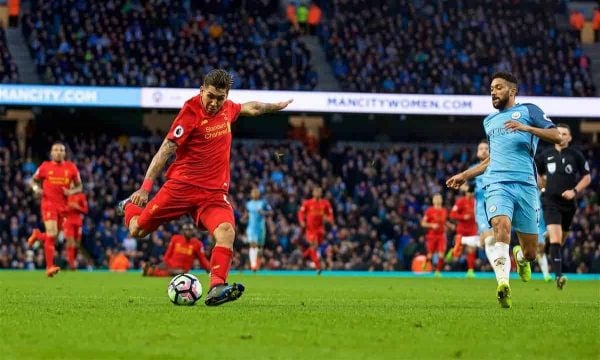 Despite the ex-Hoffenheim forward becoming a key man, particularly when surrounded by players on his wavelength, there are still concerns that his goalscoring record is not good enough.
Twenty-two goals in 90 appearances is a little light for someone who has predominantly been used as a striker, leading to many calling for more of an out-and-out marksman to arrive this summer.
Klopp is seemingly happy with the options at his disposal, though, with Firmino once again set to lead the line in 2017/18.
And after taking the No. 9 shirt last worn by Christian Benteke, a big season is required.
Another Level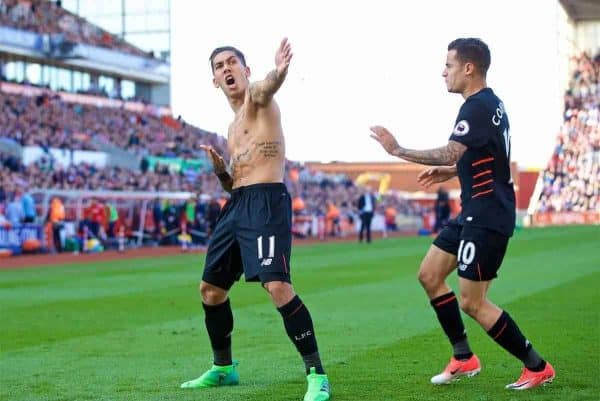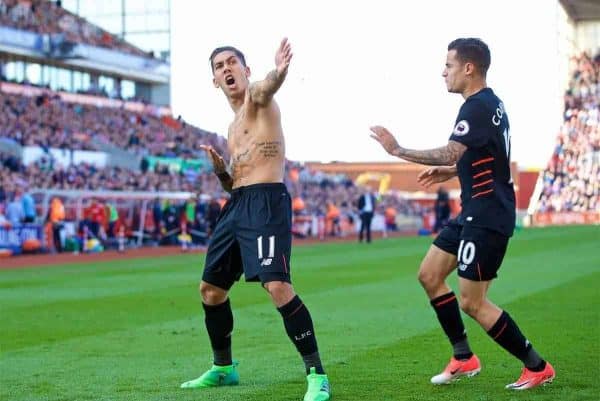 Not many Liverpool players possess the effortless natural ability of Firmino, and when he is full flow, he is a joy to watch.
His ability to dovetail with the likes of Philippe Coutinho and Sadio Mane helped make the Reds the best team in the country last autumn, and the unselfish nature of his game can sometimes work against him.
Although there is plenty working in Firmino's favour, he can still go up a significant level, and become one of the Premier League's outstanding players.
Goals are far from the be all and end all for him, assuming those around him are also chipping in consistently, but he must be looking to become somewhere close to a 20-goal man.
The goals of Harry Kane, Romelu Lukaku, Sergio Aguero, Diego Costa and Zlatan Ibrahimovic were so priceless for Liverpool's rivals last season, with the quintet often coming up trumps when their teams were having an off-day.
Firmino needs to be that player more for the Reds, delivering in tight matches and displaying more of a ruthless edge in front of goal.
Though he does, of course, have attributes that those strikers do not possess.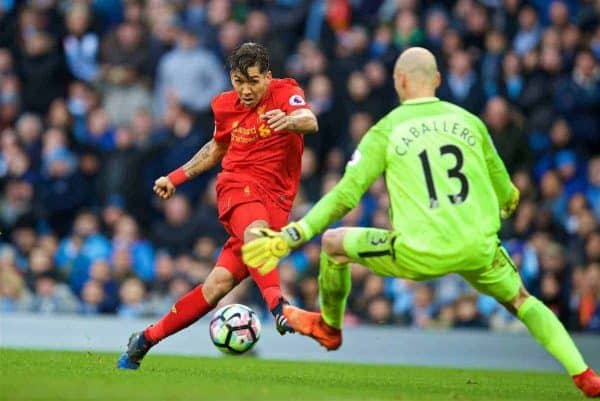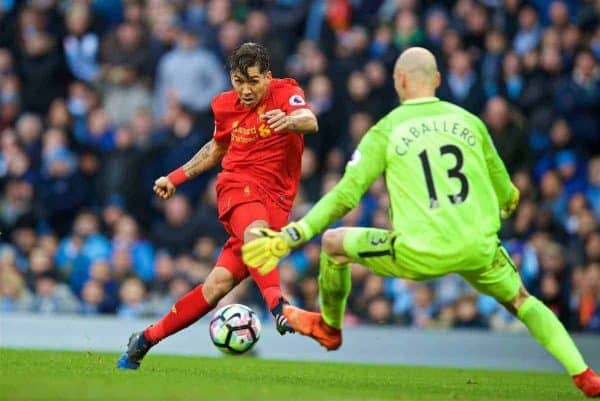 The South American is a more-than-capable finisher, as he proved with a number of well-taken efforts, but it is the one area of his game that prevents him from being an elite footballer.
You don't back him to take a big chance in an important match, particularly in comparison to those mentioned, along with team-mate Daniel Sturridge.
Give him Sturridge's coolness in front of goal, and he would be something special.
Various examples jump out from last season when it comes to this inconsistent level of finishing, but the one-on-one at Man City in March, when Liverpool were 1-0 up, perfect sums Firmino up.
Klopp's men eventually drew the game 1-1, and two precious points were dropped.
Had a goalscorer of the highest order been gifted that chance, things could have been so different—so fine are the margins in the modern game, moments such as those can win or lose you trophies.
Integral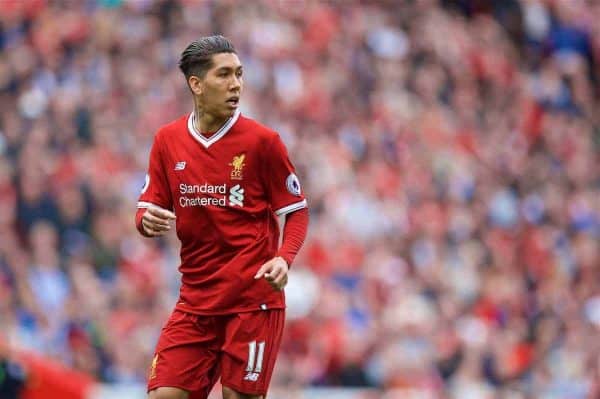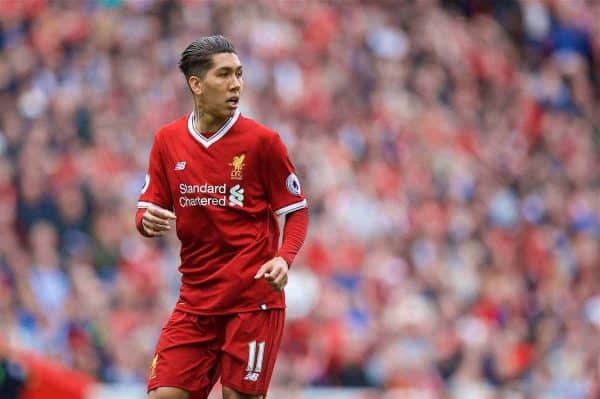 Despite this slight weakness to his game and a need to improve, Firmino will head into the new season as one of Liverpool's key men.
Whenever the slick forward plays well, so do the Reds, and he is someone who brings the best out in his fellow attacking team-mates.
Whether supporters like it or not, Klopp looks set to keep faith in Firmino as his first-choice striker, with Liverpool's reluctance to challenge Arsenal for the signing of Alexandre Lacazette an indication that the manager is content with what he has.
Firmino can be the perfect foil for the rapid duo of Mane and Mohamed Salah, creating space for them to run into, as well as interchanging at will.
Likewise, individuals such as Coutinho, Adam Lallana, Gini Wijnaldum and, if he signs, Naby Keita, will all benefit from playing with him.
Klopp is someone who cherishes subtle footballers, and Firmino is exactly that.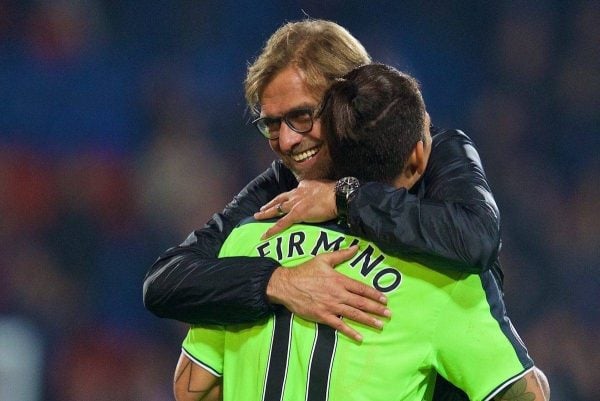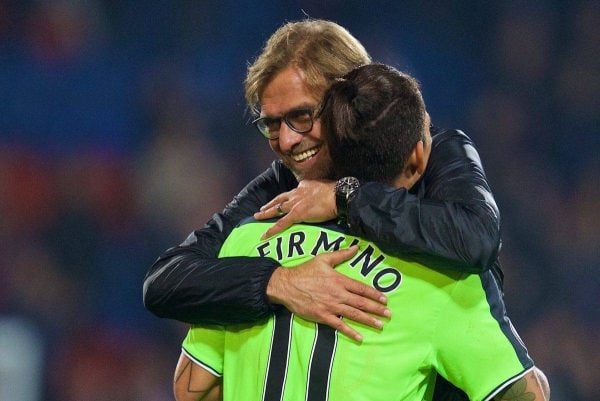 He will always struggle when he doesn't have runners and creators in and around him, or is shifted out wide, but when he is provided the support, he can often look Liverpool's best player.
Having only narrowly reached double figures in his first two seasons in all competitions, it is time that the goal tally starts to increase.
Firmino is close to being the complete package, and if he can suddenly find another level, much like Luis Suarez did at the same age—no pressure, Bobby—he will be considered an elite centre-forward.
Having steadily got better and better since making the move from Germany two years ago, season No. 3 has to be his best yet.
If the finishing remains iffy, and Liverpool drop points because of it, the pressure will be on.