Jordan Henderson would love to become England's next permanent captain—and has bought into Gareth Southgate's dream to develop the best team in the world.
The Three Lions are in the midst of their latest transitional period as they look to secure safe passage to the World Cup and then produce a far better display in Russia than has been seen at recent tournaments.
England have the individuals to perform on the biggest stage but have shown themselves to be mentally fragile—an area Southgate is trying to improve by cultivating leadership qualities within his squad.
The former defender has handed the captain's armband around as a result, amid Wayne Rooney's fading influence before the striker's international retirement.
But the Three Lions boss has yet to decide exactly what to do in terms of the permanent captaincy.
Henderson has worn the armband in half the matches he has been available for under Southgate and, should a full-time captain be named, he is understandably keen to get the nod.
"Of course [I want to be captain]," Henderson said.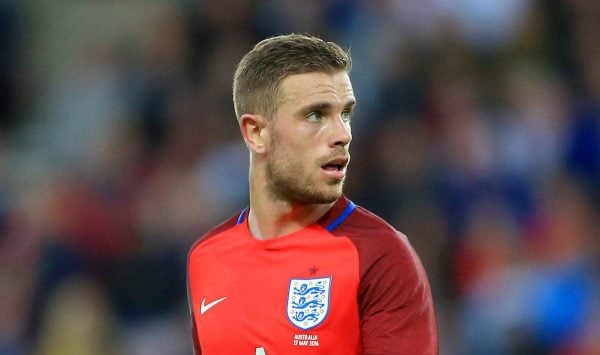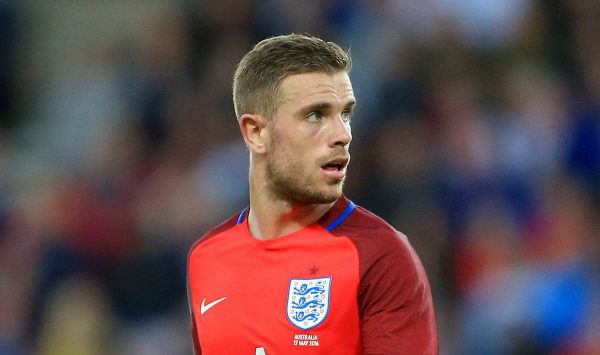 "If you ask a lot of the lads in the dressing room, they'll feel as though they're ready to lead this team.
"And of course I'm no different but whoever, it's up to the manager at the end of the day.
"Whoever gets it the lads I'm sure will be right behind the person to help lead.
"And it'll not just be one person leading, it'll be more than that off the field, and doing things on the training pitch and in the meeting rooms that need doing.
"He's spoken and he doesn't really want to give it to anyone at the minute, he wants to sort of mix and match and bring leaders through, whether you're experienced, whether you're a young player.
"I think it's just finding the right captain for him really, and for this team, to lead, and that's totally his decision to be fair.
"I feel as though I'm ready, but I'm sure there's other lads that feel that as well.
"Whoever gets it, we'll be right behind them and, for me, it'll not change the way I am in this team. I'll do everything I can to help in my role."