Steven Scragg is reaching for the cloth napkins, and wondering which fork is which, with Liverpool dining at the top table of European football once again.
The Champions League 'proper' beckons, and there is plenty to smile about.
When the draw was made, Hoffenheim were feared, even expected, to be problematic. In the end, their embracing of open, free-flowing football was their undoing.
It will take something special to beat us through artistry and openness this season.
Stubbornness and awkwardness is another matter, but if you come to play within the spirit of 'the beautiful game' then we are going to take you apart, far more often than we are not.
Arsenal next. If they come within the spirit of the artisan, foppish hat worn at a jaunty angle, then it should be quite a spectacle on Sunday. Eleven-goal thriller written all over it.
Hoffenheim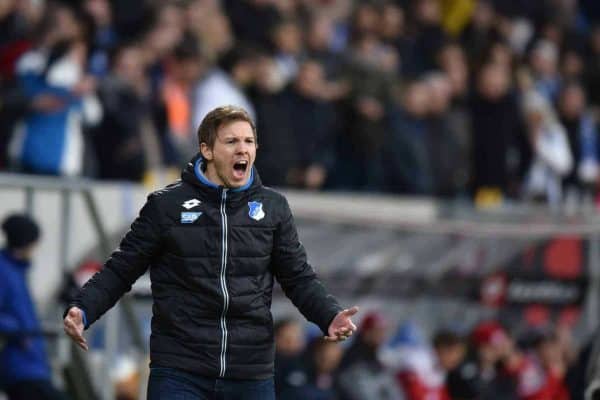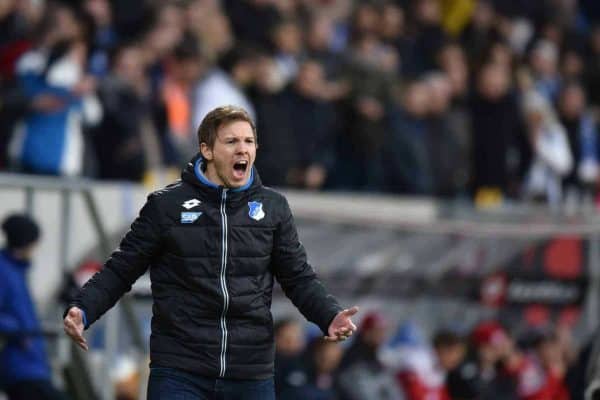 I wish Hoffenheim all the best for the remainder of the season.
While they've had their position as Germany's most-disliked club usurped over the course of the last three years or so by RB Leipzig, due to being castigated as a manufactured, rich man's play-thing, there is much to admire about them.
Bundesliga followers of a Liverpool supporting persuasion will certainly look a little more fondly on them, with their hip, young manager, his questionable dress-sense and admirable dedication to the passing game.
Bayern Munich will undoubtedly storm to the title once more, but there is a lot of kudos to be gained by finishing a semi-distant second in the Bundesliga, to Carlo Ancelotti's Bavarian megaliths.
It is a position which is there for the taking, for a cluster of clubs, of which Hoffenheim are very much included.
Klopp's Midfield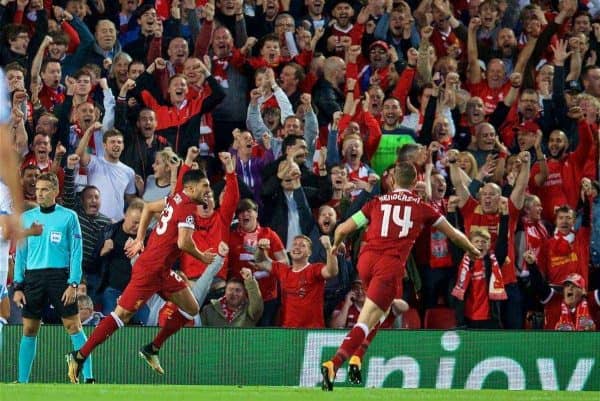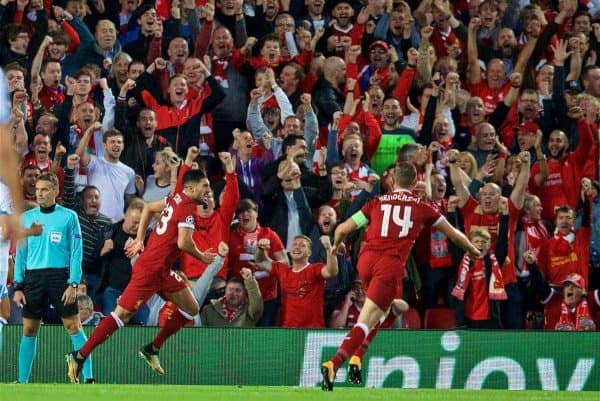 This game was over in 20 minutes. As ebullient as the front three were, this was a win which was launched from a much better midfield performance than we saw against Watford, Crystal Palace and indeed in the first leg against Hoffenheim.
While neither Philippe Coutinho or Adam Lallana are currently available, the overall feeling from the first three competitive games of the season, for me, was that the midfield must do better.
Yes, the defensive shortcomings remained omnipresent, but the midfield has been the subtle burning issue. Where was the fizz? Where was the pop?
It's easy to suggest that without Philippe Coutinho and Adam Lallana being there to drop deep, then we are going to lack a spark centrally.
However, that downplays the capabilities of Jordan Henderson, Emre Can and Georginio Wijnaldum. Each of them are capable of 'fizzing' and 'popping' when the need arises.
Wijnaldum offered hints of the player we know he can be. A sort of hybrid of Ronnie Whelan, and Nigel Spackman (and that really is a compliment kids, consult footage of the 1987/88 season).
Henderson and Can meanwhile, simultaneously put in their best performances for some time, and in the case of Henderson, given how long he was out injured, it almost felt like the return of a prodigal son. More of the same against Arsenal, please.
A Joy to Behold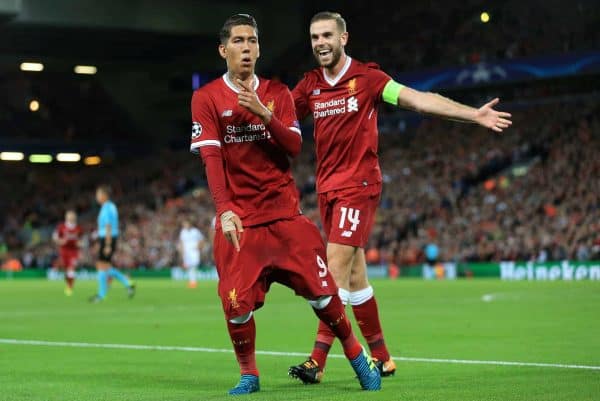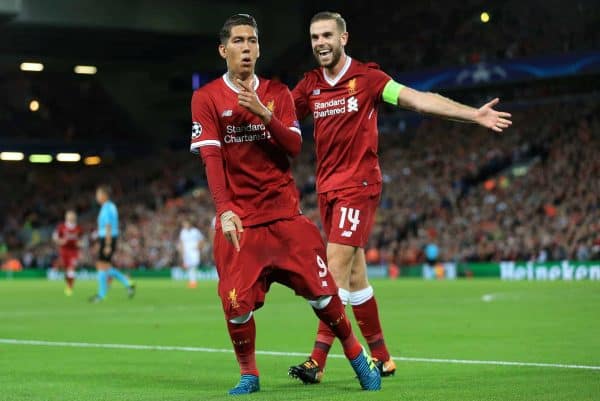 Some of our attacking play was nothing short of smile inducing. Sadio Mane, big beaming grin, winding his arms to get the crowd going is already the image of the campaign.
Flicks, tricks and incisive movement. Defence-splitting passes at will. This was an evening where anything seemed possible on the front-foot. We looked like we would score at will.
Fine German goalkeeping aside, and we would have scored double-figures over the course of these two games.
When we're 'on' we are really on. Roberto Firmino and Mohamed Salah regularly cut a swathe through the Hoffenheim defence, with performances that on any other occasion would have won them the Man of the Match award. Mane was on another planet at times, however.
With the added drive from midfield, Hoffenheim were blown away inside 20 minutes, on an evening that could easily been a nervy one.
Performances like those displayed at Anfield, both collectively and individually, are contagious. Don't alter the mindset for Arsenal, and let's roll again.
In the 93rd minute of the game the furthest Liverpool player forward was Alberto Moreno. None of that makes sense, but it was a joy to behold.
Defending the Indefensible?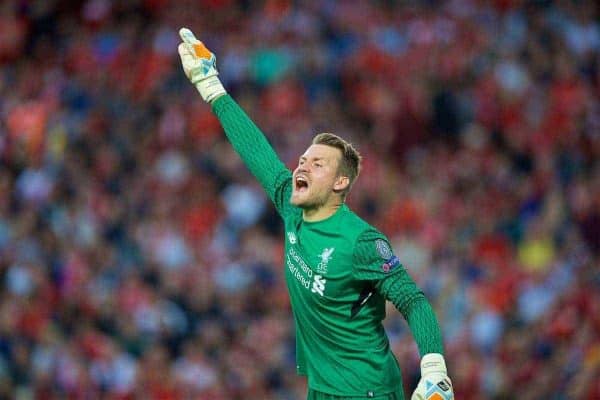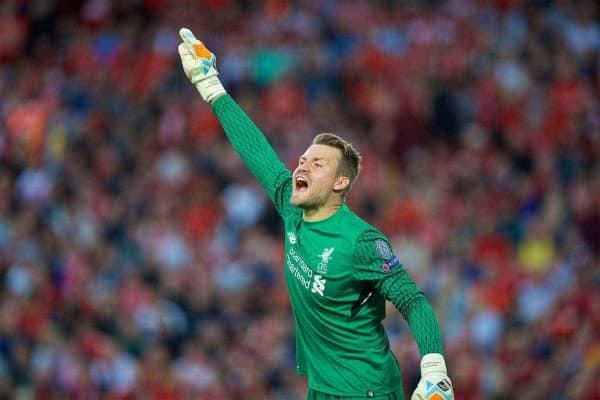 Despite our widespread domination, we still conceded twice, one of which was another free header inside the penalty area.
Trent Alexander-Arnold continues to grow with each and every game he plays. We've had a number of false dawns when it comes to players emerging from the youth system during the last decade-and-a-half, but Alexander-Arnold is continuing to hint that he might just be the real deal.
When Nathanial Clyne returns, there could well be a difficult decision to be made.
At left-back, Moreno didn't let us down, in what can only be presumed to be his own footballing version of the 'final warning'. The issue will come when he does put in a questionable performance.
Given how enthusiastic most of us were about Andrew Robertson last Saturday, Moreno will most likely still be fighting a losing battle in the long term, but his positive reaction must be seen as a plus point.
Again, Dejan Lovren put in a polarising performance, while Joel Matip arguably did the same.
The blame scales are always going to be tilted in Lovren's direction in that partnership: while Lovren came with a big contemporary price-tag, Matip came for free.
The two aren't viewed and rated in an even-handed manner. Lovren has his undeniable weaknesses and problems, but his player ratings will always start from a standing point -3, compared to Matip's 0.
What Happens Next?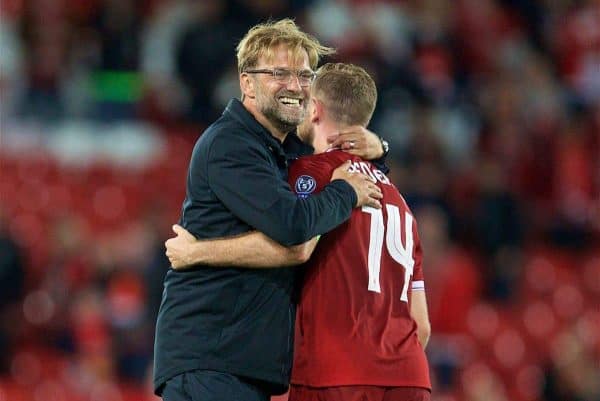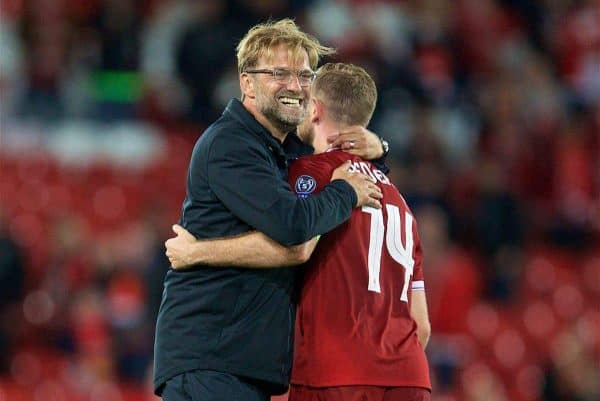 The scene is almost set now. The draw for the groups stages of the Champions League, one of our biggest rivals arriving at Anfield on Sunday, a resolution to the Coutinho issue and a definitive answer over whether or not we will bring in further additions to the squad.
By 11pm on August 31 the transfer window will be closed, and we will be amidst the first international break of the season. Just as things were starting to get interesting.
Up the Reds.