Liverpool have another Bundesliga transfer target in their sights in our round-up of all Friday's stories concerning the Reds.
Jurgen Klopp spoke at some length about the Reds' possible transfer business before the window shuts on August 31, while the rumour mills continue to speculate about who might be close to a move to Anfield.
One short-lived rumour appears to be over, but another naturally springs up to take its place—both players plying their trade in the German top flight.
Here are all the latest news and stories involving potential additions or departures around Klopp's squad before the deadline hits.
Oxlade-Chamberlain to be told to leave after rejecting Arsenal contract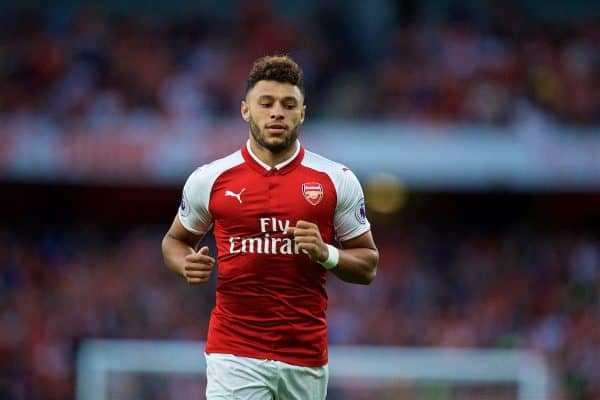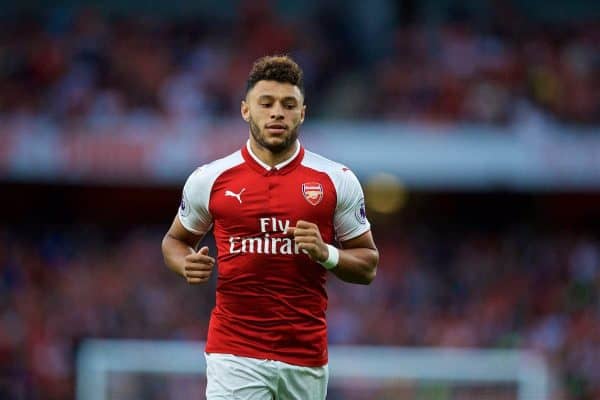 A summer-long transfer chase has seen both Liverpool and Chelsea vying for the affections of Arsenal's Alex Oxlade-Chamberlain, and the versatile performer's time at the Emirates Stadium could be over after he reportedly turned down a new contract.
Sky Sports report the England international unhappy at playing wing-back, preferring a midfield or wide attacking role.
With one year left on his contract, Arsenal will reportedly tell him in the next 24 hours whether he must leave this summer, or wait it out and leave on a free next year—leaving Arsenal missing out on a £30 million transfer fee.
Quite why Oxlade-Chamberlain would head to Stamford Bridge if he doesn't want to be a wing-back, where Antonio Conte employs a 3-4-3 similar to that of Arsenal's set-up, is unclear—but Liverpool are certainly in need of reinforcements in the centre.
With Adam Lallana out, Philippe Coutinho unavailable and no genuine alternatives to Mo Salah and Sadio Mane as speedy wide forwards, it would seem a legitimate move to strengthen the squad if the Reds tried to secure a deal.
Howedes set for Juventus move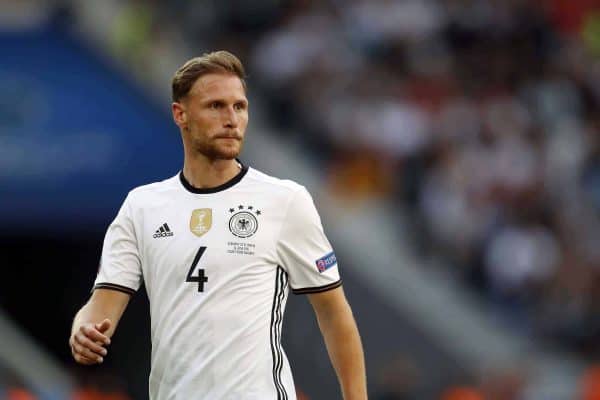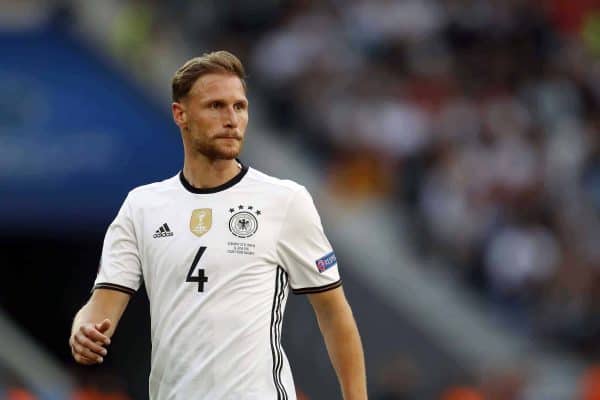 Liverpool may yet strengthen their defensive line before the window shuts, but it's not going to be in the shape of Schalke centre-back Benedikt Howedes.
The German international has agreed terms on a switch to Juventus according to his agent, after he lost the captaincy at the club this term.
A fee is yet to be agreed between the two clubs, but with Howedes on the bench and a saleable asset, it seems only a matter of time.
One more to cross off the list for Reds fans hopeful of seeing the back four added to.
Reds to target Renato Sanches on loan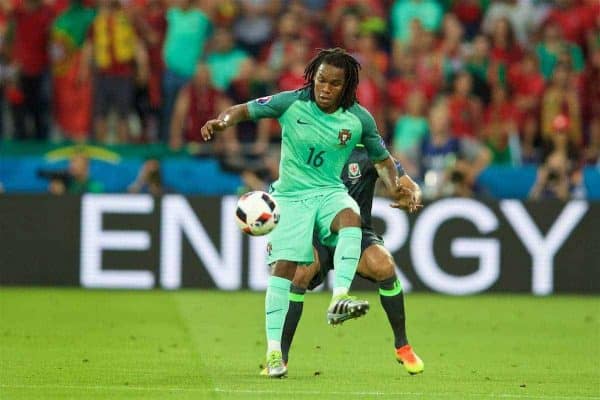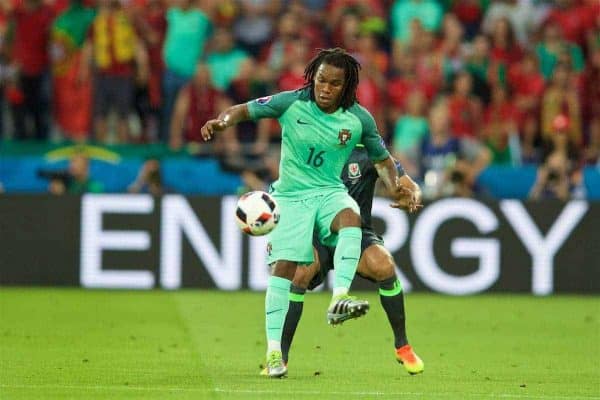 Bayern Munich midfielder Renato Sanches hasn't impressed since swapping Benfica for Bavaria, but there's no doubting his quality displayed in most of 2016.
German outlet Kicker (via the Mirror) suggest Klopp is happy to take the short-term punt on the Portugal international, to give the midfield cover and depth and perhaps annoy the Old Trafford hierarchy, who chased Sanches before his initial move.
It seems probable only one of Sanches or Oxlade-Chamberlain might be required by the Reds, and there's an obvious upside to signing a player permanently rather than on a short-term basis, but Sanches has much to prove in 17/18.
If only he is available, there's at least the possibility that he can rediscover confidence and form and prove an exciting addition to the squad.
Coutinho doing everything to force move, says Pique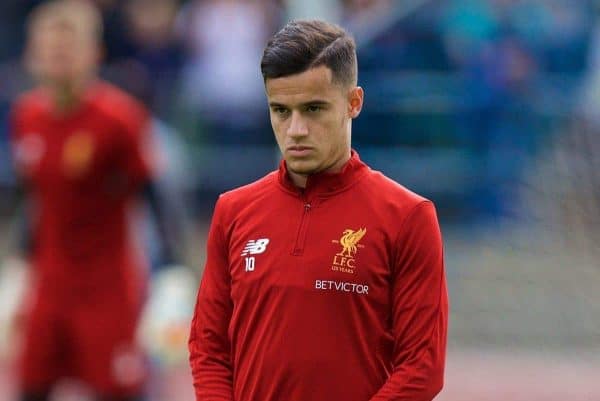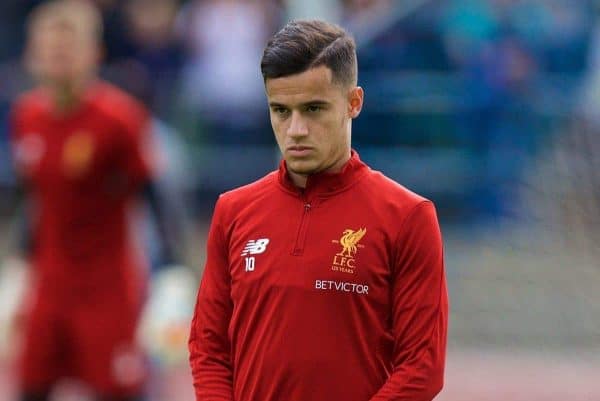 While Liverpool's public stance hasn't budged an inch, Barcelona continue their pursuit of Philippe Coutinho with all the grace and subtlety of an elephant falling down a hillside.
Central defender Gerard Pique told the Mail that handing in a transfer request "suggests…[Coutinho] is delighted about the idea of coming."
Pique also bemoaned the state of affairs which sees Barcelona quoted over the odds for every player they chase in attempting to replace Neymar—a situation which the Reds don't want to land themselves in.
Even if Coutinho does eventually depart, having replacements lined up and with terms agreed is a necessity, to avoid repeating Barca's current plight many times over.
Origi wanted by Marseille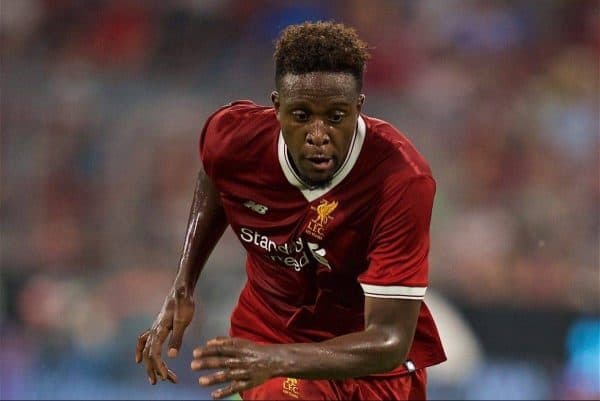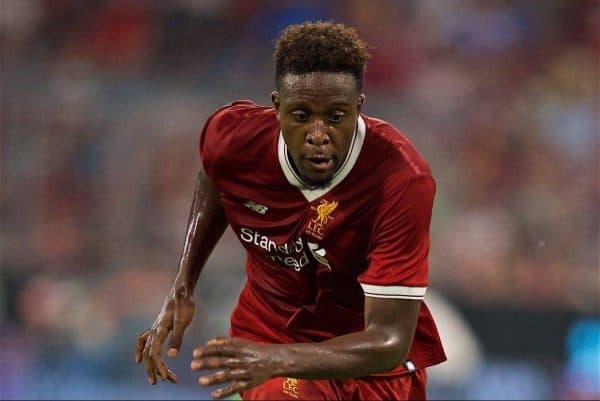 Having only made a single appearance off the bench this season and with Dominic Solanke preferred to him on the bench in the Champions League qualifier second leg, Divock Origi is making headlines in the rumour mill instead.
The Marseille Mercato (h/t f365), perhaps not the most high-profile outlet, suggests L'OM want the Belgian striker after admitting defeat in chasing Olivier Giroud.
Almost £14 million is reportedly on offer, a profit on Origi's original fee but a terribly small price given this summer's market valuations.
There's plenty of time for Origi to rediscover his own form, but consistency rather than impact has been his issue at Anfield up until now and Solanke, along with a fit-again Daniel Sturridge, means there's extra competition to face.
Tenuous Kovacic talk from Italy

We finish up on a wistful, if somewhat irrelevant, piece of chat from Italy: Juventus are in pole position to sign Emre Can—but only if the Reds get Real Madrid midfielder Mateo Kovacic first.
That's the view of Italian journalist Claudio Raimondi, speaking on Premium Sport (via Star).
Kovacic would be a stellar addition for Liverpool, without question, but his role at Real Madrid is growing—he's a backup, but regularly involved—and there's no genuine indication that any move could happen.
Quite aside from that, pairing him with Can, rather than replacing him, would be a more ideal scenario as the Reds hope to agree an extended contract with the German midfielder.