With Emre Can's contract talks stalling as the midfielder demands a release clause, Liverpool may be forced to come to terms with a shifting dynamic.
After the summer transfer window, extending Can's contract is of paramount importance to the Reds, with the German key to their progress under Jurgen Klopp.
Can's current deal expires in 2018, with 10 months left to run before he is able to leave the club on a free transfer.
Even more worrying is that there are just four months to go until Can is free to begin talks with sides outside of England, with Serie A giants Juventus looming.
Incredibly, Liverpool opened negotiations with the midfielder's representatives in June of last year, with the club said to be "hopeful of a quick resolution."
Over a year later, and Can is yet to agree a new deal, and it transpires that the Reds' reluctance to include a release clause is the sticking point.
But following a turbulent summer that saw clubs fight back against player power, is this a sign of the times, and one that Liverpool must accept if they are to retain their No. 23?
The Club's Stance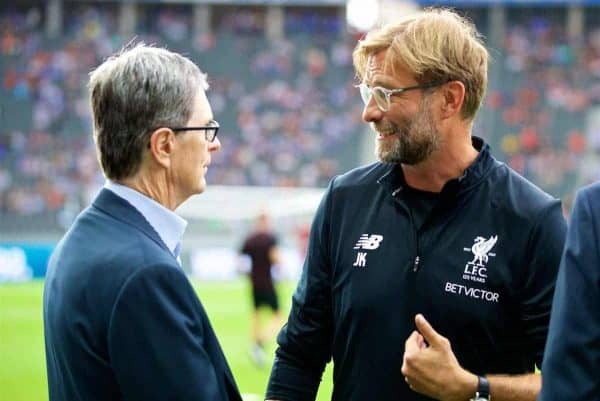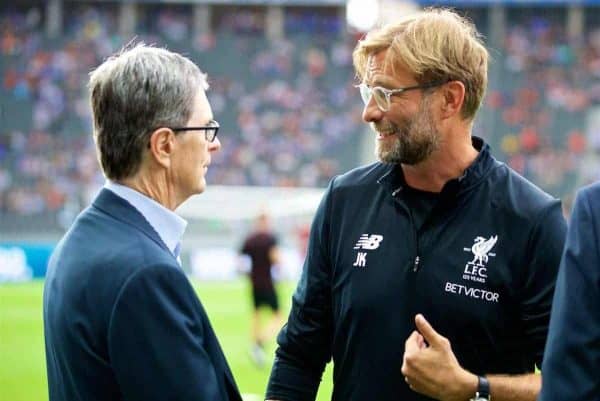 In Can, Liverpool have an excellent talent with the potential to develop into a top-level player in the Premier League, and one who has already proved himself over three seasons at Anfield.
Having joined from Bayer Leverkusen in 2014, for just £10 million, the 23-year-old has made 133 appearances for the Reds, 115 of which came as part of the starting lineup.
Despite his relative youth, Can is already one of the senior members of Klopp's squad, whose leadership shines through alongside the likes of Jordan Henderson and Adam Lallana.
While he has been blighted by niggling injuries over his three years on Merseyside, Can is a robust midfielder, and something of a unique talent in terms of his flexibility.
That he could be seen as the long-term solution for Liverpool in both the No. 6 or No. 8 roles is a testament to his all-round quality.
But it is in the latter duty that he has been so impressive in the early stages of 2017/18, excelling a two-goal showing against Hoffenheim, and in last Sunday's 4-0 win over Arsenal.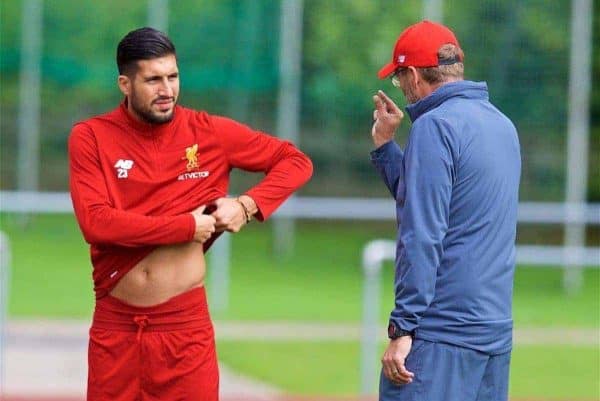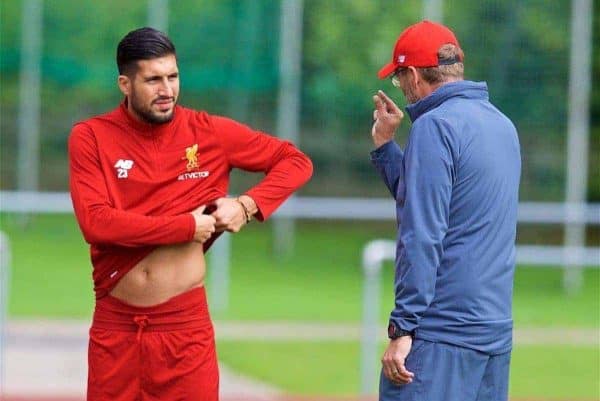 These performances underline just why Klopp is so eager to retain Can's services, and why he pushed to keep him on Merseyside this summer, despite the risk of a free transfer next year.
There is little argument against whether Can deserves a significant increase in terms of wages, particularly given Dejan Lovren signed a new £100,000-a-week contract in April.
However, from the club's perspective, the inclusion of a release clause only opens Can up to a move in the future—as well as setting a precedent in talks with other players.
And given his development under Klopp, it would be no surprise to see former club Bayern Munich, or even a Premier League rival, join Juventus in their pursuit.
The Player's View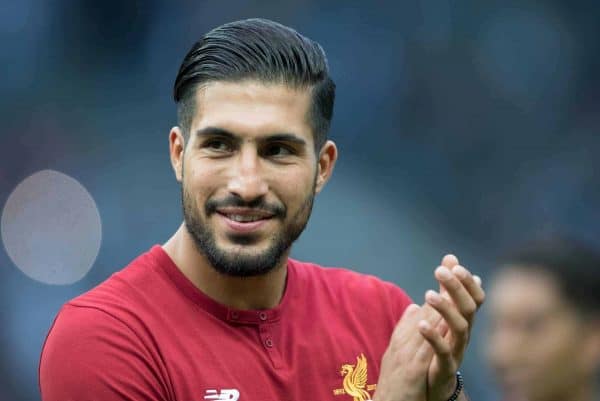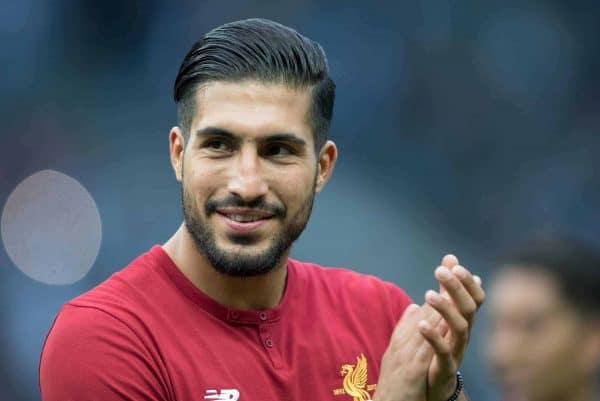 The revelation that Can's contract talks are hinging on a release clause comes at a pertinent time, less than a week after an unprecedented transfer window closed.
Neymar's £198 million move from Barcelona to Paris Saint-Germain saw price tags soar, with Kylian Mbappe and Ousmane Dembele both moving for exorbitant fees as a result.
However, an influx of TV money has provided Premier League clubs with the ability to shift the balance, as a host of failed moves highlighted.
Most prominently, these involved Liverpool, with the Reds holding firm in their definitive stance over Philippe Coutinho's future, rejecting three big-money bids from Barcelona.
That they were in a position to turn down £114.2 million from the Liga giants highlights a shift in power, but this financial dominance also came back to bite them.
Despite Virgil van Dijk's desire to move to Anfield, Southampton made it clear they were not willing to part ways with their captain at any cost.
Elsewhere, Alexis Sanchez, Riyad Mahrez and Diego Costa all found themselves at the mercy of their clubs, with the notion of the transfer request proving trivial.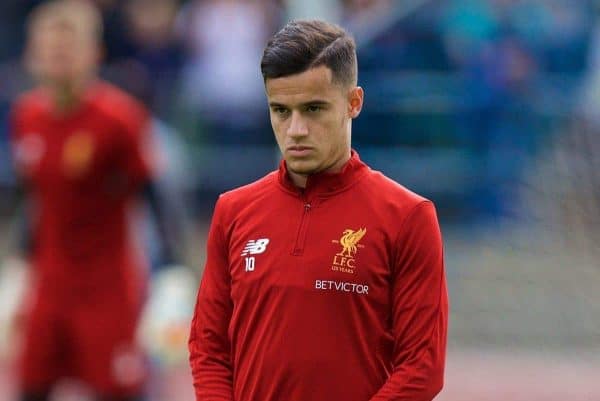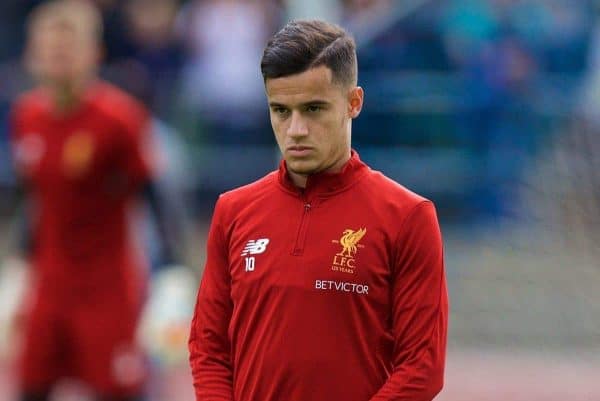 As talks continue with Liverpool, Can will likely look to the examples set by Coutinho and Van Dijk and opt to retain control.
Both Coutinho and Van Dijk signed new long-term contracts just months prior to pushing for the exit, undermining their efforts to leave and strengthening their clubs' hand.
By negotiating a release clause in his contract, Can would be able to circumvent a sticky, reputation-damaging situation if he did set his sights on a move.
Where previously a four, five or even six-year deal could provide players with security—particularly in the lower leagues, or in the event of serious injury—they are now arguably a negative.
The inclusion of such a clause in Can's contract should not serve as unequivocal proof that he is looking to leave Liverpool in the future; in fact, they are commonplace in his native Germany.
Instead, this impasse serves to signal a change in approach from players and their agents.
A Power Struggle?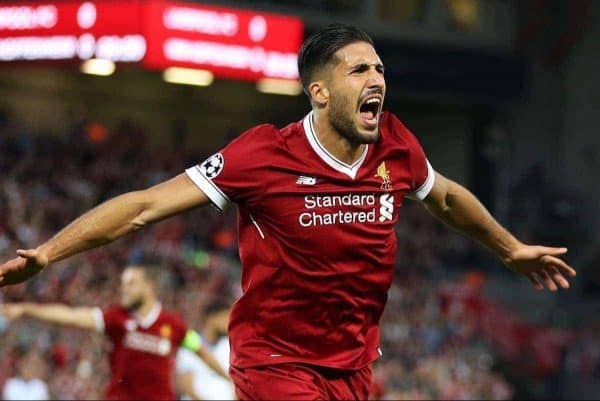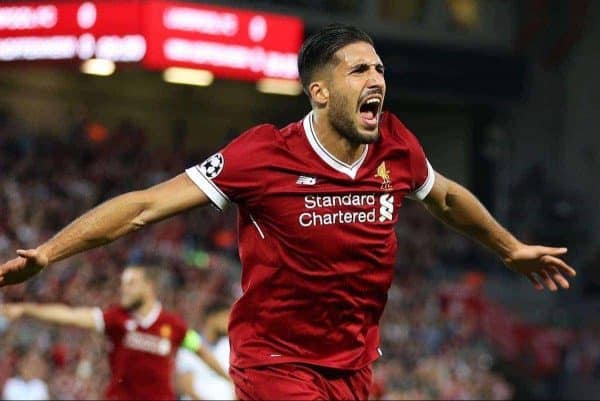 The next four months could prove pivotal in Liverpool's negotiations with Can's representatives, and test both parties' resolve.
For the club, they must decide whether it is worth sticking to their guns and risk allowing one of their most important players leave on a free transfer next summer.
And for Can, he must weigh up the possibility of undermining his relationship with the Reds' supporters against taking agency over his future.
It is likely that, following the summer window, the majority of top-level players will eschew signing longer contracts in favour of short-term deals, to avoid being held against their will.
This is something that Liverpool may have to come to terms with, but if that is the case, the value of Can's release clause must be carefully deliberated.
Given the likes of Danny Drinkwater, Paulinho, Gylfi Sigurdsson and Kyle Walker all moved for over £35 million this summer, Can's projected value should be significantly higher.
That PSG activated Neymar's £198 million release clause should be seen as an anomaly, but it would not be unrealistic to suggest Liverpool negotiate a fee of over £100 million for Can.
If Can is adamant on its inclusion, the Reds may be forced to relent—as the midfielder is key to their success.