Two months into the campaign, has the outlook changed for supporters on what would represent a successful season for Liverpool?
Every summer starts off with fans filled with optimism. The most recent one was no different, with big-name transfer rumours and talk of a £200 million spending spree fuelling thoughts of challenging for the title.
It didn't quite happen that way—but the club's record was broken with the signing of Mohamed Salah, and there was still the UEFA Champions League to look forward to as well.
Now, two months in, and taking everything that has happened so far into account, are expectations changed at all?
We've asked four fans to give their opinions, factoring in not only what the Reds did in the market and results up until now, but also the early season form of the Manchester clubs, how the draw panned out in Europe and the way Jurgen Klopp is using his players.
This Is Anfield contributor
I think a top-four finish has to be the main aim; we had hopes of a title challenge in the summer, but those expectations were unrealistic in hindsight, given the money spent by Man City and Man United.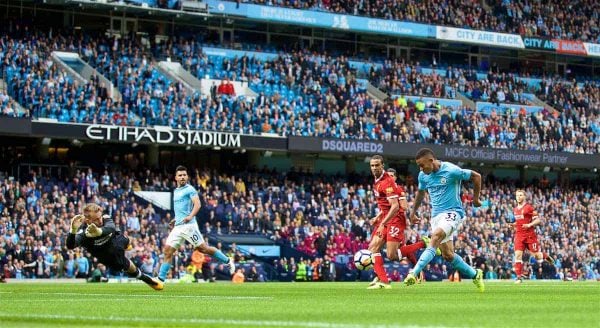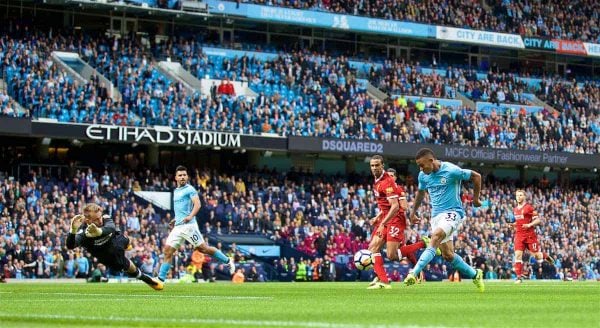 Finishing third would be an improvement on last season, but another fourth-place finish would also be perfectly respectable given the competition at the top of the Premier League.
Failing to qualify for the Champions League would have to be considered a major disappointment.
In the Champions League, the knockout stages must be reached—anything after the last 16 is a bonus—and winning the FA Cup would be most welcome, mainly to end the six-year trophy drought.
It isn't a major trophy any more, but Klopp and the players need that monkey off their back.
So: top four, Champions League last-16 and the FA Cup, please.
Actor
Basically a successful season for me is progress again.
If we can move up the league and maybe attempt a bit of a challenge this year then it's progress.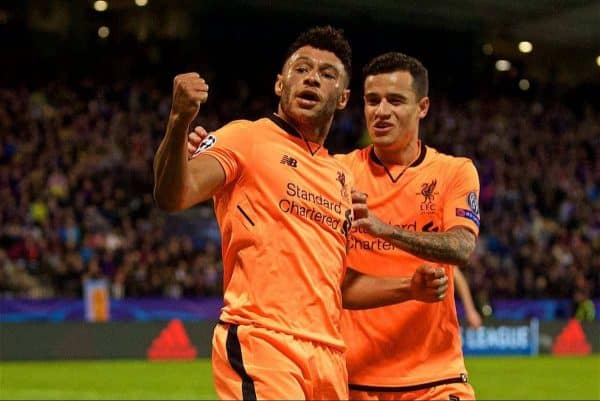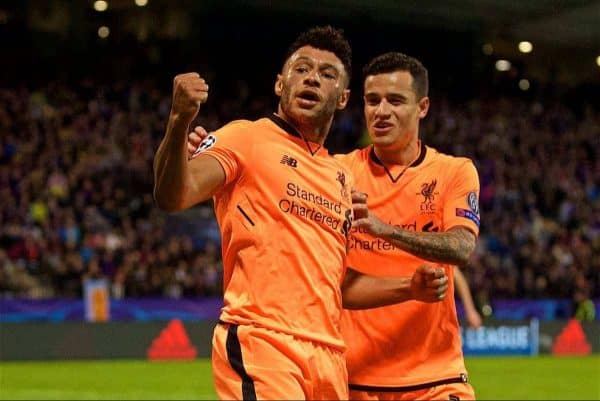 Moving forward and qualifying in the Champions League will of course be progress and a possible good run in the FA Cup.
I think the frustration for Liverpool fans, certainly myself, is that the team's weaknesses are the same ones we have spoke about for three or four seasons, yet the club seem to ignore them and crack on.
Results this term so far show the same as last season.
Other than the anomaly of the City defeat, we are sound against the big teams yet fall short against the smaller sides, who the teams we are often expected to beat.
If we don't see progress this season and finish in fourth, or outside the top four and don't make progression in the Champions League, we can't call that a successful season.
It will almost be a write-off season. That's not in any negative way but we must stop with the lowering of expectations and suggesting finishing fourth is good.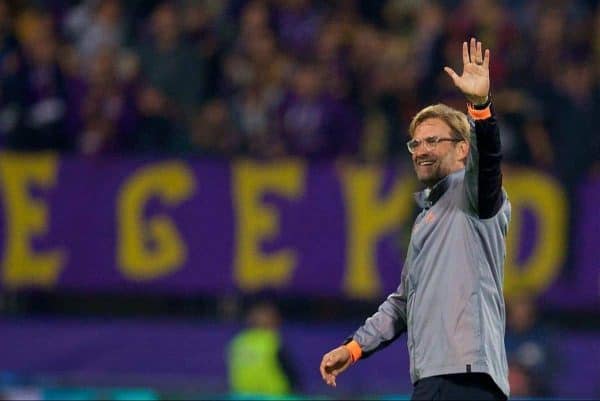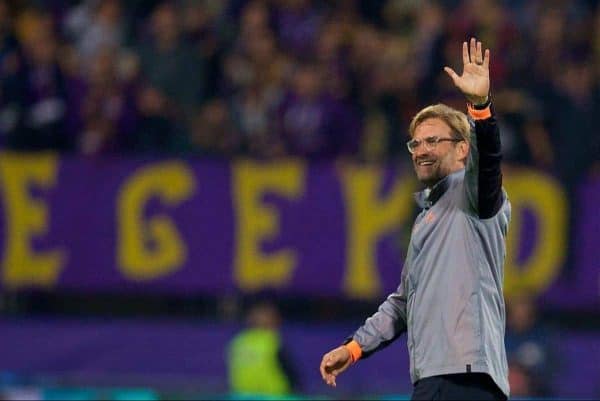 We are Liverpool and we are not a million miles away from winning a league or, certainly challenging for one.
The club and the manager need to be bold and honest enough to just fix the problems we have, whatever it may cost, and ensure that there are no more easy excuses that we have heard before.
Injuries? The squad is not big enough. Square pegs in round holes? Players out of position. And buying players that we need, as opposed to players to fill out the squad.
I remain positive and after the result in Maribor I am more than looking forward to Sunday against a 'big team' in Tottenham.
Head of Content at Read Liverpool
I thought a title challenge, qualification from the Champions League group stages and winning a trophy were realistic realistic expectations for Liverpool before the season and I see no reason to change my mind now.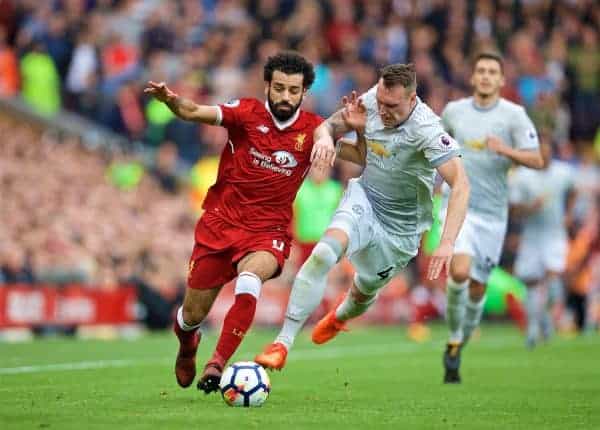 I understand that Man City and Man United in particular have had great starts and it'd be harsh to say finishing below them would be an abject failure, but the aim should be to push them all the way as battling for fourth place again would be a bit disappointing and would illustrate a lack of progress.
With the League Cup now out of the equation, I hope Klopp plays his best team in the FA Cup come January as the fixture list shouldn't be too intense.
It's been too long since we've won a trophy and the players, manager, fans and owners could all do with us picking up some silverware.
Some people might say that those targets aren't realistic but they should not be unrealistic for a club like Liverpool and, as fans, we should have high expectations.
Danish fan
They would need to win a trophy for me. Otherwise it'll just be another stepping stone season.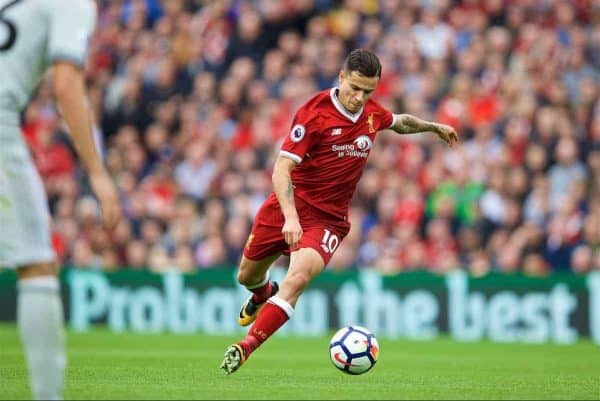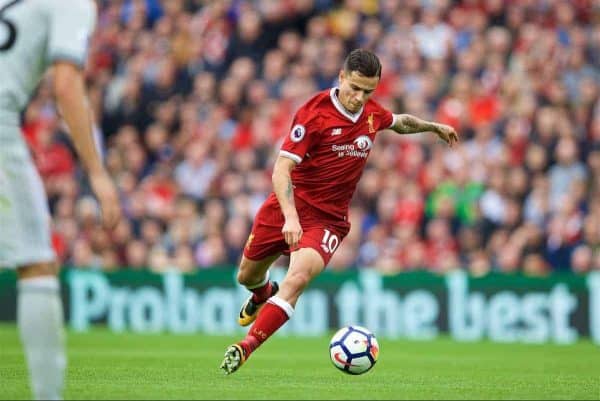 And with Philippe Coutinho likely leaving next summer you could argue that the window of opportunity for making a genuine run at any title will not necessarily be there next season.
I was hoping this would've been our year in the league and feel that if a centre-back and Naby Keita would've come in it could have been possible.
Now I don't see it happening, and maybe not next year either if Coutinho does leave. So, in word I feel deflated about the start of the season so far and what it points toward.
Football journalist
Progress of Liverpool as a team does not, unfortunately, necessarily correlate with progression toward winning the league title.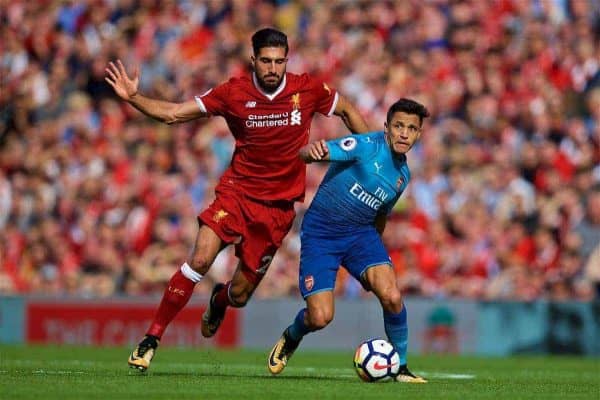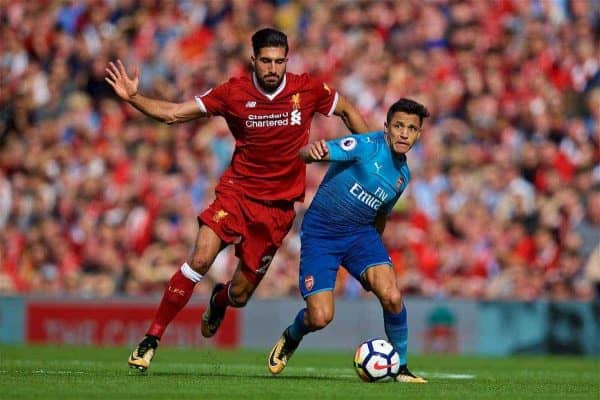 Just as fast as the Reds are getting better, so too are other teams—at a faster rate, in some cases.
Once the window shut without additions to the spine, there was no consideration on my part that Liverpool would challenge for the title this season.
Playing better, being more consistent in every area and earning more points: that would be proof of progress in the Premier League, even if it didn't mean moving up to third place this season.
The competition is getting fiercer once more and that means the margin for error get smaller; fourth place on goal difference this term would be progress because it shows the Reds are better, just as the other challengers are.
In Europe, get past the group stage and anything can happen. That's job No. 1 and anything else is a bonus. Until key upgrades come in though, in the centre of the park and at centre-back, forget a real title tilt.