Not bound by geographical ties, finding a club to support can be difficult for foreign fans, as Erik Kowalker's tale of growing to love Liverpool proves.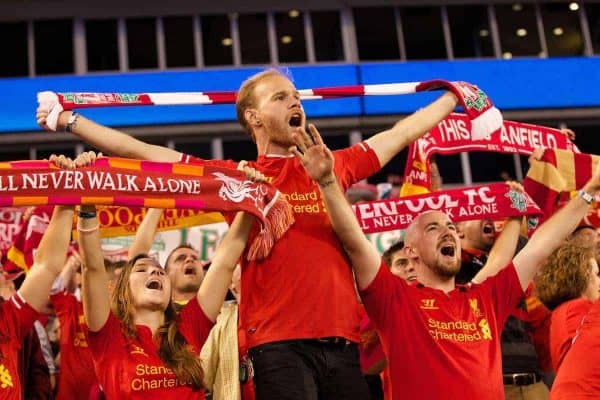 You have to be patient when finding a Premier League club to support. Easier said than done.
It might take a while; however, after watching many games and researching many clubs, it will become crystal clear. I promise you. At least that's how it happened for me.
You see, I made the mistake of trying to follow a club before I even started watching the Premier League. Talk about putting the cart before the horse.
My journey towards supporting the Reds began like this: I began as a blue. Brace yourself. This is how I became a Red.
I was introduced to the Premier League in the summer of 2014, just after the World Cup ended. I knew absolutely nothing about the league. Zilch. Zero. Nothing. I didn't follow soccer whatsoever.
I was on the cusp of 40 years old and growing weary of following my three favourite sports: NFL, NBA and MLB. Deep down, I was just phasing out and finding them really boring to watch; 3+ hours of non-stop commercials and constant breaks in the action grew nauseating.
I mentioned all of this to a co-worker—who was really into the Premier League—and he suggested that I should check it out.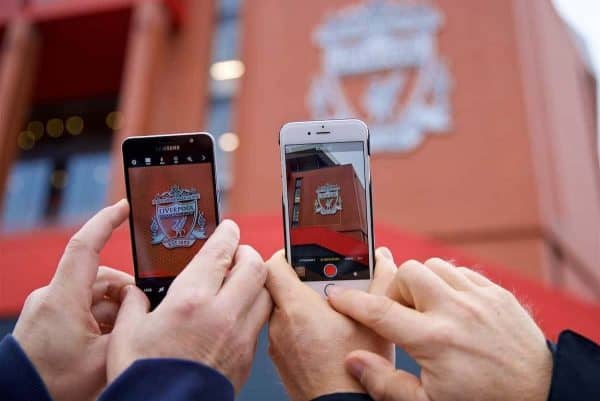 Well then, I figured I might as well choose a club to root for. So, you know what I did? I foolishly fired up the ol' Google machine and typed this into the search engine: "Which Premier League club should I support?"
That was a big mistake. I wouldn't recommend this at all. I discovered site after site providing me with various quizzes, forums and banter about which club I should support. There is so much information that your brain will turn to mush the more you click around.
In the end, I ultimately took a random quiz: I ended up with Everton. Yeah, the Reds' rivals.
So, that was it. I guess I was an Evertonian…because the quiz said so. The season had yet to begin and I had "found my club". Boy oh boy, was I ever fooled.
I did what I thought I needed to do in order to be a true Evertonian: purchase merchandise from the club to become an "authentic supporter."
I bought a few Everton t-shirts on eBay, a jersey with the Chang logo on the front, an Everton bumper sticker for my car, an Everton hat to wear, an Everton flag to fly in front of my house and, of course, an Everton scarf.
I couldn't be "real supporter" without a scarf to wear and show off.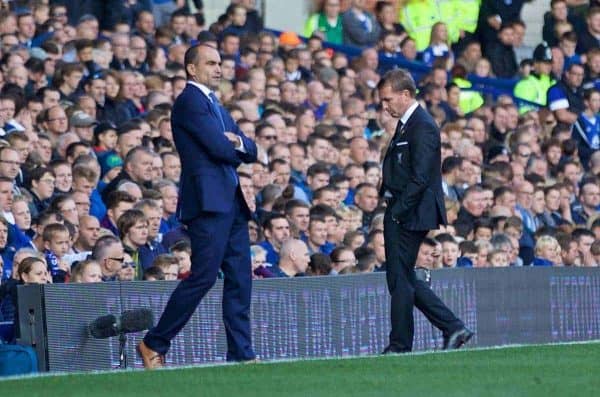 I was even committed enough to go to local pubs here in Portland, Oregon where the Everton faithful gathered and watch matches with them.
On top of that, I joined various Everton Facebook groups and followed several Twitter feeds, basking in the dialogue and banter. Yep, I was a Toffee. So I thought.
I did this for about six months. I watched at least a dozen matches in three different local pubs and many on my couch at home. All the while watching a Roberto Martinez-led team that bored me to tears.
It was painful. I would rather watch paint dry. But hey, I had invested all this time, research, money and support into the Blues, so this was my club. At least, that's what I told myself.
Truth is, deep down, I knew that I had made a massive mistake. I chose a club before I had even watched a single Premier League match…based on a lame quiz! Insanely backwards!
How do I get out of this mess I have created? You're not supposed to switch Premier League clubs after you've pledged allegiance to them, right?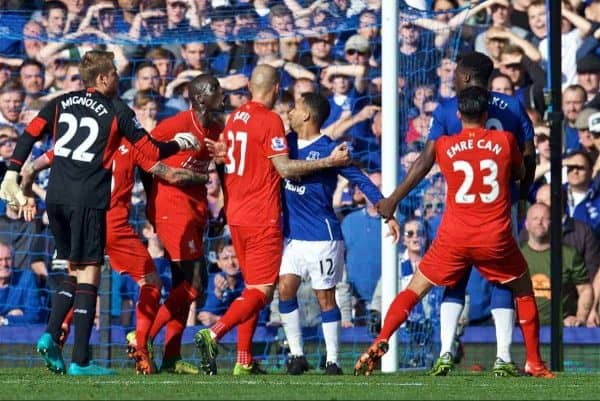 The breaking point for me was February 7, 2015: the Merseyside Derby.
The score ended in 0-0 draw and as I watched this incredibly lifeless, pathetic performance by Everton inside a local Everton pub, I knew this wasn't the club I wanted to support. I needed out of this facade I had ultimately created.
After watching a documentary on Swansea City, Jack to a King, later in the month, I thought that the Swans were the club I should follow.
I liked their rise from the Championship League to the Premier League. It was the stuff of fairy tales. Same with Bournemouth; very appealing story. Lots of intriguing historical plots behind so many Premier League clubs.
I began researching, trying to find a club to rally behind, however, it was frustrating and quite honestly, really draining.
Then, the best advice came my way. It was like seeing sunshine through the clouds.
A friend of mine said: "Just watch the Premier League for an entire year, with no strings attached to a club, and see which club is the most appealing at the end of the season". Wise advice. I implemented the wisdom.
For the remainder of the 2014/15 season, I watched various clubs play…and then going into the 2015/16 season I decided I would do that again.
Every Saturday morning at 7am I did just that: I would get up, sit on my couch, fire up NBC while my wife and three kiddos were still sleeping…and simply watch.
A half here, a half there…a game here, a game there. No strings attached. It was liberating.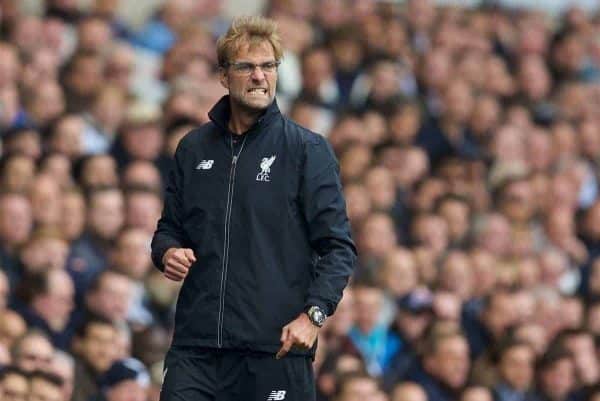 Then October 8, 2015 arrived. The Jurgen Klopp era had begun at Liverpool. His press conference blew me away. He was calm, cool, collected, yet passionate, humorous and extremely likeable.
Klopp had ultimately reeled me in. Oh, that ear-to-ear smile, upbeat personality and visionary optimism! How could anyone not like 'The Normal One'?
I kept watching the Premier League, yet all the while keeping Liverpool at the forefront of my mind.
I watched their highlights. I researched their club. I listened to their podcasts. I discovered their (amazing) history. I read about the giants who managed and played for them.
I relished in the mystique of Anfield. It was absolutely exhilarating. Like a cold glass of water in a parched desert.
By the end of the 2015/16 season Liverpool had ended up eighth in the Premier League, runner-up for the EFL Cup and runner-up in the Europa League. I had thoroughly enjoyed watching their attacking style of play.
Firmino, Coutinho, Sturridge, Milner and the rest of the gang were, most of the time, fun to watch and I found myself genuinely interested in tuning in when they played.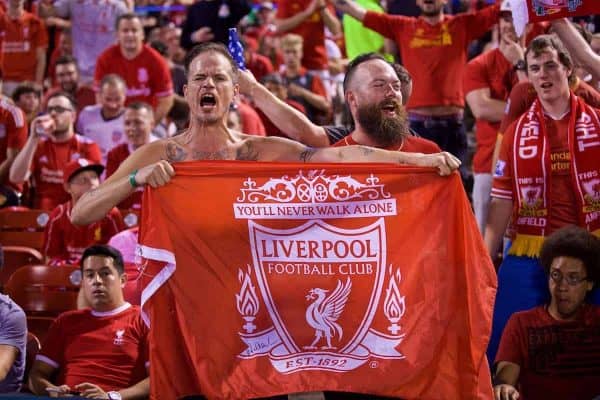 What sealed the deal for me was You'll Never Walk Alone by Gerry and the Pacemakers. I had heard of the song, yet never taken the time to actually listen to it.
I went on YouTube and listened for the entire two minutes and 48 seconds. One word: chills.
I had found my club. The journey had ended. I felt at peace. It didn't matter what people thought; being a Red just felt, well…it just felt right.
So, here's my advice to you, the person looking to find a Premier League club to rally behind and support: TAKE YOUR TIME.
A club will rise up above all others and become more and more appealing than the rest. When that happens, you've discovered your club. All the best on your journey ahead.
---
* This is a guest article for This Is Anfield. If you'd like to contribute a piece for consideration please see this page.