Liverpool produced an impressive fightback to seal a 2-1 victory at home to Leicester City, rounding off 2017 on a hugely positive note at Anfield.
The Reds arrived on Saturday afternoon amid fanfare as their new team-mate, Virgil van Dijk, made his first appearance at the stadium since sealing his £75 million move.
Van Dijk was not eligible to feature, however, with the Dutchman only able to be registered from January 1, and the reason for Liverpool's world-record outlay was clear after just two minutes.
With Joel Matip's sloppy pass allowing Vicente Iborra to pick up the ball in midfield, the Spaniard fed Riyad Mahrez who in turn laid it onto Jamie Vardy to put Leicester ahead.
But two goals from Mohamed Salah put the polish on a spirited display from Jurgen Klopp's side, lifted by a resplendent Anfield atmosphere.
In action again away to Burnley on New Year's Day, Liverpool have little time to take stock after their 15th game unbeaten, but what should Klopp focus on at Melwood on Sunday?
This is Anfield's Jack Lusby (@jacklusby_) and Matt Ladson (@mattladson) spoke to supporter Eoin Casey (@EoinCasey1) to discuss the highs and lows of the Reds' 2-1 win.
The good…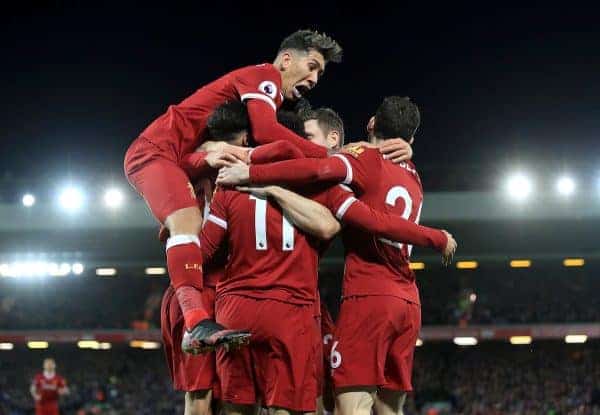 JACK: So often we've seen this Liverpool side go behind early and fail to win, so for me this victory was all about the response.
We'd not come from behind at half-time to win a game in three years until Saturday, and there are a host of factors that played a part in Klopp's side doing so.
Salah's enduring quality is clearly one, while I thought Gomez was particularly impressive once again at the back, but as Klopp said after the game, the influence of the Anfield atmosphere was key.
And three examples of Liverpool employing the 'dark arts' late on were great to see: Robertson's tactical foul, Klavan's lengthy 'injury' and Can booting it out from a drop ball.
MATT: For me, it was one of the most enjoyable games in a while. Like Jack says, to go behind and still win always feels better than a routine win.
The atmosphere was better than it has been for a while, and this was mostly because Leicester shot themselves in the foot by winding up the fans with their time wasting tactics – and the fans then got the Liverpool players right up for it. It truly bit them in the arse.
Gomez was excellent, again, and Salah's second goal is pure centre-forward play. It was interesting that he was the No. 9 for most of the second half, with Firmino on the right.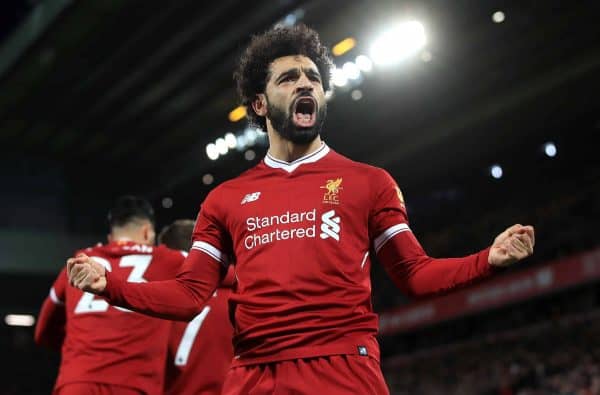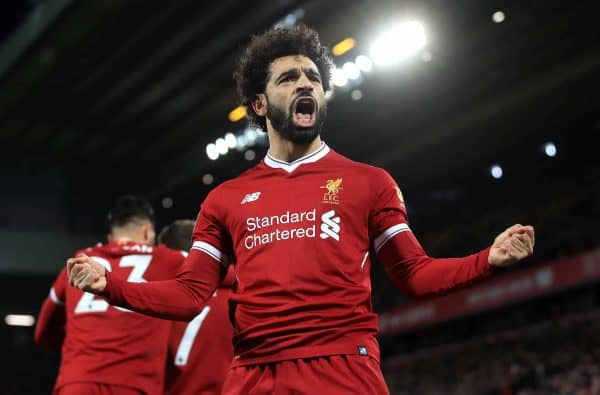 EOIN: Salah's 1.5 game goal drought ending! Seems like an eternity for him not to score!
Maybe only Christmas spirit in the air, but a more engaged Saturday 3pm atmosphere than we've seen in a while which is a positive, Anfield 3pm Saturday atmospheres have generally been very tame last few seasons.
Again, Gomez having a very good game with Van Dijk ready to come in soon, we need other defenders on form and somewhat solid!
Important goals in the last 10 minutes, feels like a rarity last few seasons.
The bad…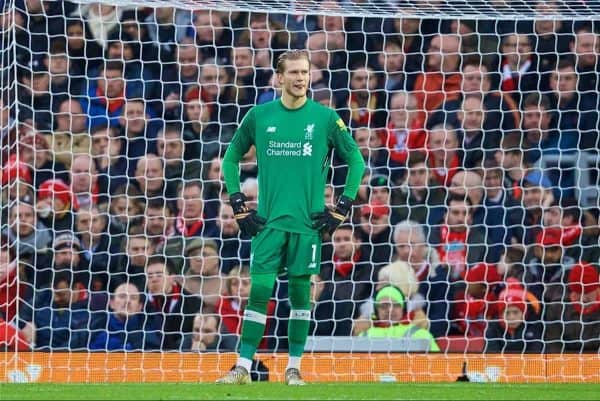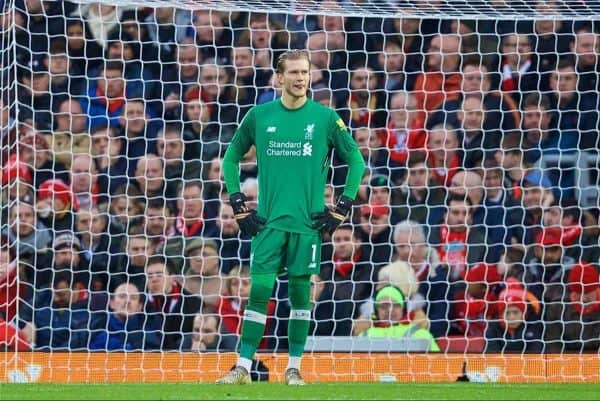 JACK: After one of the most impressive victories of the year, it would be churlish to be overboard with the negatives, but there were some familiar ones on show.
Matip's error in the buildup to Vardy's goal; Can's slow, tepid first-half performance; Milner's running through custard hampering transition play. We've seen all these before.
Importantly, though, there are clear solutions to these—most notably the presence of Van Dijk in the stands. I'd expect him to replace Matip or Lovren by the Merseyside derby.
I was also impressed by the way Can took control after the break. It showed real maturity.
MATT: I didn't realise at the time how Lovren literally didn't make any attempt to stop Vardy's goal! It's incredible watching it back, he is stood level with Vardy, if he runs with him he likely cuts out Mahrez's pass but he stops and watches it. Of course, Matip's pass is poor we can all see that, but it's incredible that a defender literally didn't bother to even attempt to defend!
The other thing that narked me was when Maguire went on a run, ended up off the pitch in attack and Karius took an age to take the goalkick. This same thing happened a few weeks ago, again I think it was Karius. How can our players not be clever enough to see the opportunity with their centre-back 80 yards out of position?!
EOIN: Every other center half! We all seem to think Matip and Van Dijk is our ideal new starting centre-back partnership, so not great timing for an error leading to a goal from Joel.
If it's not Lovren it's someone else. Obviously can't be Klavan long term! Emre Can either seems to be a 9/10 or a 3/10… home to Leicester he was very much the latter.
And who should come into the side at Burnley?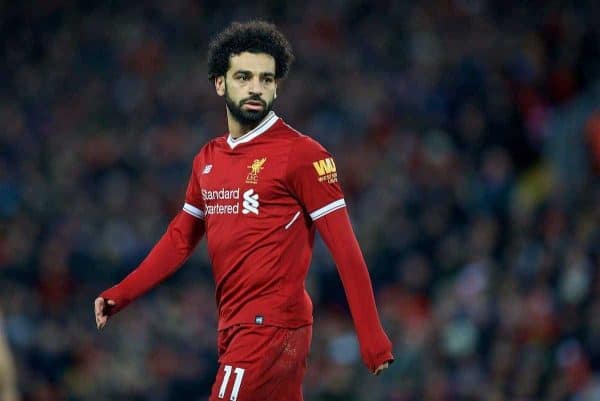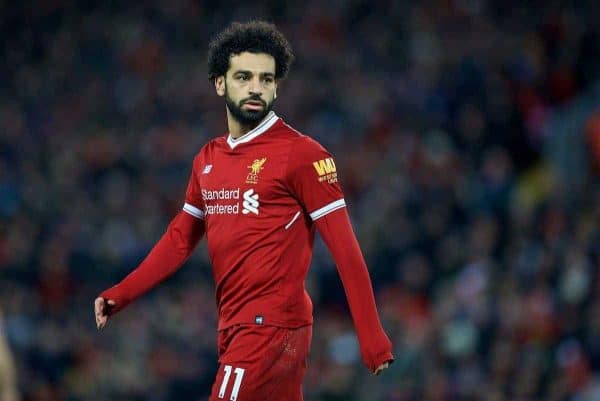 JACK: Given the short turnaround I'd expect a raft of changes at Turf Moor on Monday, though I'm sure Klopp will be wary of naming an entirely different starting lineup.
Sensibly, I can imagine Mignolet returning in goal, Alexander-Arnold at right-back and Wijnaldum coming back into midfield, likely to replace Milner.
Elsewhere I'd bring Oxlade-Chamberlain and Solanke in for Salah and Firmino, who haven't been rested since the derby, and I wonder if Lallana would be deemed fit enough to take over from Coutinho.
Mane has been in poor form but he's only played 98 minutes over the last four games, so if any of the 'Fab Four' are to be retained, it should be him.
MATT: All the subs from this game. So seven changes. Go with Mignolet, Trent, Matip, Klavan, Robertson, Can, Wijnaldum, Lallana, Oxlade-Chamberlain, Mane, Solanke.
Don't make the same mistake as last year vs. Sunderland.
EOIN: Oxlade Chamberlain should start having only seen 20 minutes off the bench and been impressive of late.
Lallana definitely could give rest to one of the other "Fab 4" as we know he can be good in tight spaces and can help break down two banks of 5 which Burnley may do at times. Wijnaldum in for Milner from the start surely also!
I'd expect a somewhat weakened side as Klopp won't be let off starting only 2 of Mane, Salah, Firmino and Coutinho against Everton again in the cup a few days later.