Liverpool midfielder Marko Grujic has suffered a hand injury, with the Serbian no doubt hoping this won't impact his chances of a January loan.
Grujic has set his sights on a temporary move away from Anfield in the new year, with his agent confirming his plans to gain further experience elsewhere.
"Grujic has to go somewhere in January in a loan, in the team where he will play," Zoran Stojadinovic said.
"It must be an English club, so as not to make a mistake like Lazar Markovic did."
Jurgen Klopp has used Grujic sparingly so far this season, with his brief cameo in Saturday's 5-1 win away to Brighton bringing his tally of first-team minutes to 109.
Grujic's hopes of securing a loan switch could have taken a blow, however, with the 21-year-old taking to Instagram on Monday afternoon:

Wearing a hand support, Grujic's little finger has been taped up and placed in a splint, suggesting a potential fracture.
It is unlikely to be a major issue for the youngster, and it could be that he is able to play on despite this setback, but it won't help his chances under Klopp between now and January.
Liverpool U23s midfielder Cameron Brannagan suffered a broken hand earlier in the season, with the 21-year-old spending almost a month on the sidelines as a result.
Brannagan will likely join Grujic in leaving the Reds in January, though he could depart on a permanent deal, with Stoke City, Hull City and Derby County reportedly interested.
Harry Wilson is another player set to secure a loan move, with U23s manager Neil Critchley admitting his future is up in the air ahead of January.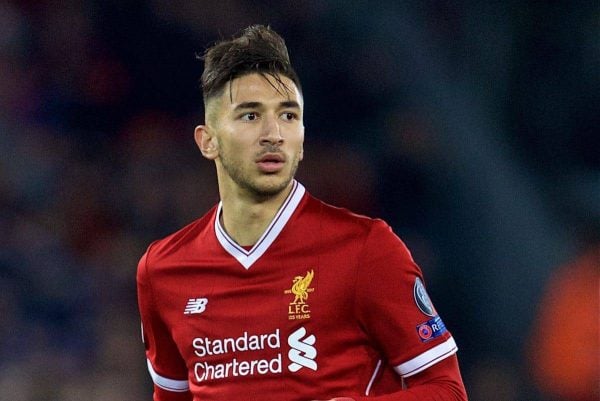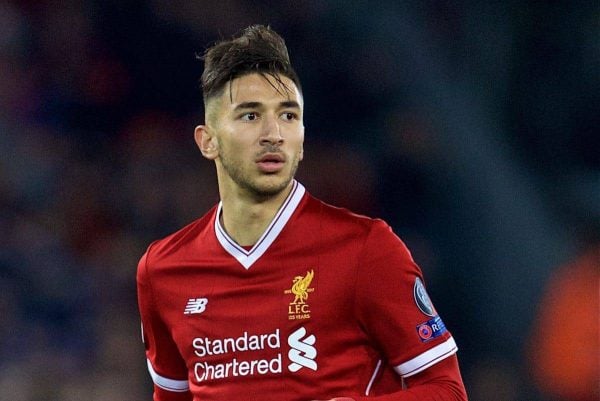 Addressing Grujic's ambitions to leave on loan, Klopp told reporters earlier in December that the midfielder would benefit from regular football at another club.
"[Stojadinovic is] right, Marko deserves to play more now. If it's not possible here then we need to think about [a loan]," he said.
"I like the boy a lot. He has made progress like hell. His heading is outstanding but he doesn't make the squad a lot which isn't the best thing for him for sure.
"We will think about it. We always want to help the players. First of all as a club we have to think about ourselves.
"I really see Marko in the future playing for Liverpool. But he's not playing in the moment so we have to see what we can do to make it more likely that he comes through in the near future."
Klopp is set to hold his pre-Spartak Moscow press conference at 2pm (GMT) on Tuesday afternoon, which could see the German provide an update on Grujic's fitness.