Liverpool manager Jurgen Klopp felt £75 million defender Virgil van Dijk coped admirably with the hostile reception on his return to Southampton.
Holland international Van Dijk, who arrived at Anfield last month having requested to leave Saints, was jeered from the first whistle to the last at St Mary's as the Reds climbed to third in the Premier League table with a 2-0 win.
Klopp revealed he spoke to the 26-year-old about the occasion ahead of kick-off but had no doubts about playing him.
"He did really well and dealt with the situation fantastically," said Klopp.
"We had a little talk before the game, asking him what he thought – 'No, I'm fine, boss'.
"I didn't want to make him nervous if he isn't, obviously he wasn't.
"The crowd is there to make life difficult for the opponent, but it wasn't too difficult for him from this point of view and I'm happy about that."
First-half strikes from Roberto Firmino and Mohamed Salah earned the Reds' comfortable victory, which leaves them two points behind second-placed Manchester United.
The pair now have 49 goals between them this season in all competitions.
And Klopp believes they have regularly shown they are two of the finest players in the division.
"I really think (Sergio) Aguero and (Harry) Kane and a few others are really good players as well, but our boys are important for us," said the German.
"I love them because of their skills, their attitude but their work-rate is outstanding.
"They profit from our style of play as well. They play in areas where they like to have the ball.
"But, in this strong league, you cannot be third without fantastic players. They are two of them."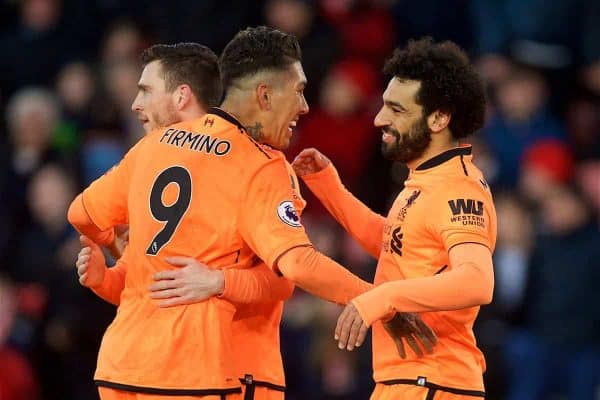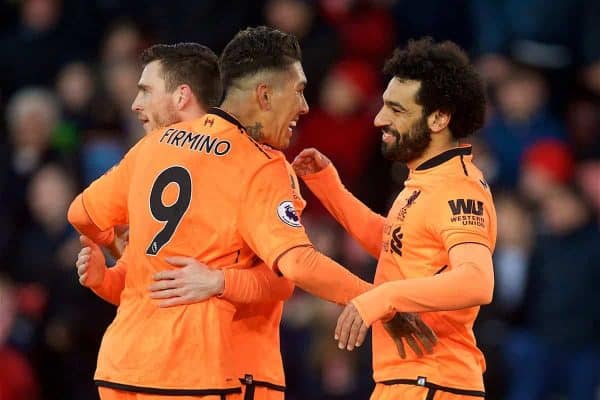 Struggling Southampton end the weekend back in the bottom three after their defeat followed wins for relegation rivals Swansea, Newcastle and Huddersfield.
There were boos from the home crowd at the full-time whistle, while manager Mauricio Pellegrino was also jeered for some of his tactical decisions during the game.
The Saints boss empathised with the supporters and feels they need unity to climb out of their perilous position.
"It's really difficult to ask for more support than this in this situation," the Argentinian said.
"I have to be grateful with the fans for respecting the players until the end.
"We have the same feelings right now. We are responsible for this. I am the first responsible for this.
"Southampton, we are together. But this is the competition. The competition, sometimes you are in a difficult situation."
Saints did have chances to level at 1-1 with Pierre-Emile Hojbjerg and James Ward-Prowse each denied by Liverpool goalkeeper Loris Karius, but they struggled to respond in a disappointing second period.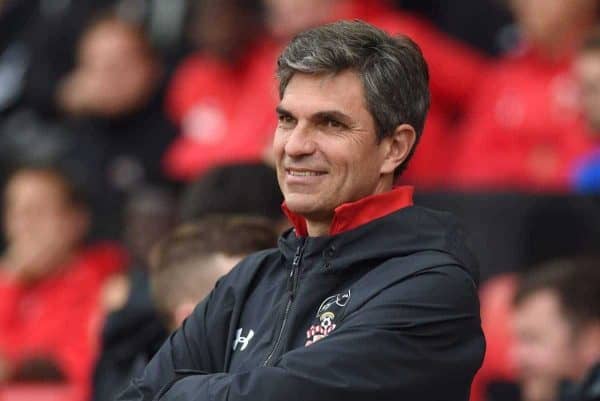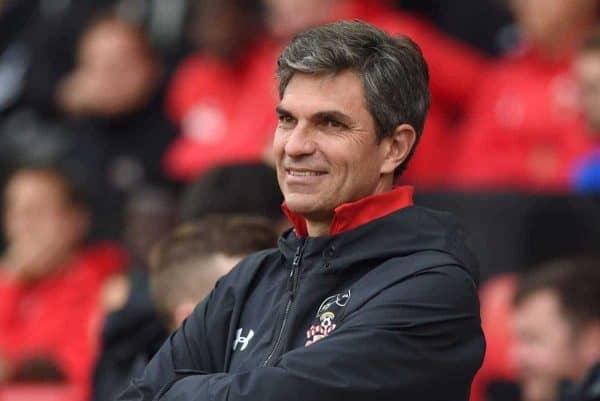 Asked if there was a lack of character in his squad, Pellegrino replied: "Obviously we are not happy with that, but my players are conscious that three points will change everything every single week.
"We have the capacity to try and fight. Everything is really tight.
"The team that is calm in the concept, brave in character and focused, is the team with more weapons to go up (the table)."