Jurgen Klopp has explained how Danny Ings is pushing for more regular first-team football at Liverpool, following his heartening return to full fitness.
Klopp has long been an admirer of Ings, with his dedication levels during his injury misery not going unnoticed by the manager.
Consecutive cruciate ligament problems threatened to end Ings' Reds career before it had even started, but there are signs that he is reaching full sharpness again.
The 25-year-old may only have played six times for the first team this season, but three have come in the space of the last month, and he has been bright.
Klopp says it is only normal that the striker has taken time to find his feet again, but hinted that more playing time could be on the horizon.
"Yes, absolutely [Danny is knocking on the door]," Klopp told LiverpoolFC.com.
"It's good. He needed time. A few months ago it was different, but a player like him when they come back they think, 'I am under pressure' and they want to come in immediately and get game time.
"Danny went the hard way. He played a lot of games for the U23s—a lot of good games. Not all of them were good, but that's normal.
"If you feel like a settled player, like he usually is, and then you play U23 and are not the best player on the pitch, then it's not nice but it's an important experience again.
"It's all about getting match time and getting minutes. Then at one point, if the quality is there, he will be back—and that he is back now is very important for us and fantastic for him."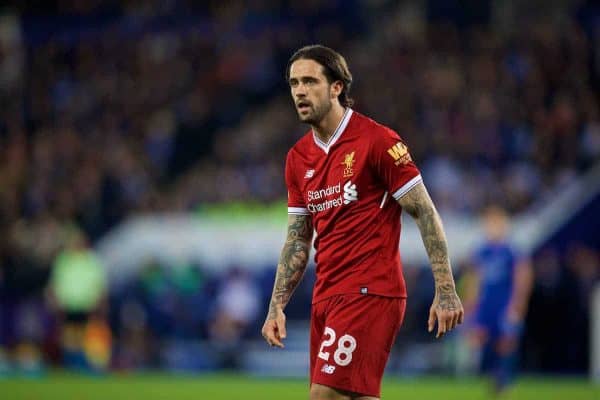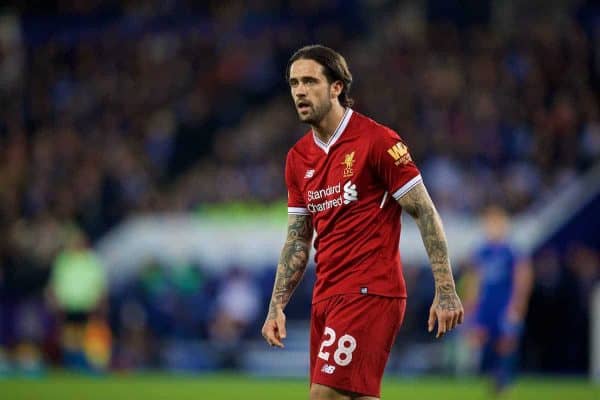 Ings enjoyed a special moment in his career against Porto last Wednesday, coming on as a second-half substitute to make his Champions League debut.
Klopp is delighted for him to enjoy such an achievement—Ings himself spoke about it with great fondness—following such a lengthy period on the sidelines.
"It was fantastic but he deserves it," he added.
"Danny is in a fantastic shape. It always takes time. When I came in, it was such a long time [before I could work with him] because in the first session he got injured. Unbelievable.
"Now, after two-and-a-half years, he can play in the Champions League. It's a wonderful story, it's really deserved."
Klopp's decision to allow Daniel Sturridge to join West Brom and keep Ings in January raised eyebrows, but the manager clearly has faith in the former Burnley man.
His energetic style does cater towards the German's footballing philosophy, and while he is not good enough to be first choice, remaining a solid squad member beyond the summer should not be ruled out.
The three months between now and the end of the season may prove key in that respect, with rotation essential and Ings sure to be given a chance to shine.