Liverpool defender Dejan Lovren believes he has overcome troubles both on and off the pitch this season to stake a claim to be Virgil van Dijk's long-term partner.
The Croatia international endured a torrid first half of the season with his lowest on-field moment coming when he was hauled off after just 31 minutes in October's 4-1 defeat to Tottenham.
Lovren received death threats to his family on social media and things worsened when burglars targeted his home, with his wife and two children inside, while he was at Liverpool's Champions League match against Maribor.
It represented a real low point for Lovren, who admits those few weeks did affect him.
"It was horrific," he said of the attempted burglary. "People look at football and they don't look what is going on around the life.
"Some people can understand that, some people not, but in these difficult situations I saw the support from some really good people like the manager, the club, my team-mates and of course the supporters who are ready always to support you.
"It is not easy because we are also humans and everyone has problems.
"I am giving my best to have a quiet life around myself but sometimes it doesn't depend on myself because people just want to come into my home and steal things.
"I think I responded quite well even with some different things around my life: burglars and things like that, so it wasn't quite easy for me especially in October."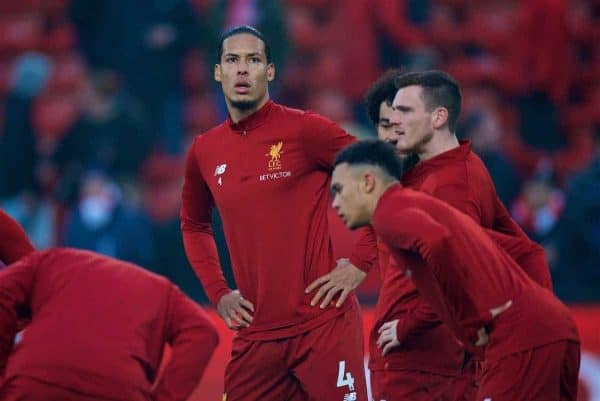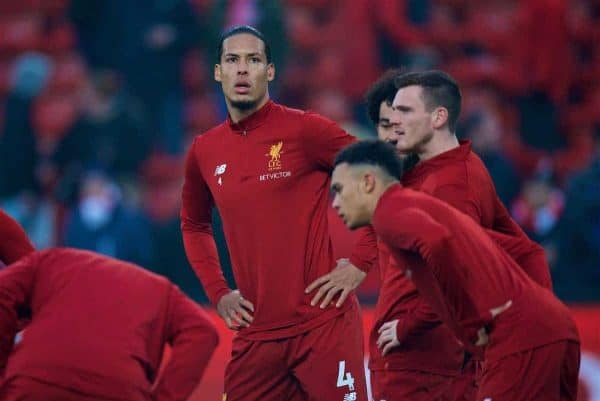 The £75million January arrival of Virgil van Dijk eased some of the focus on Lovren and Joel Matip, who are vying for the spot alongside him to face Manchester United at Old Trafford on Saturday.
Matip has the edge so far, playing five games with the Netherlands international in which they have conceded six and kept one clean sheet.
Lovren's three matches with the Dutchman have seen only two goals conceded (both at home to Tottenham) and two clean sheets.
"It is always good to hear some positive things but at the end, if the manager chooses someone else then you are disappointed," said Lovren.
"I think we did quite well, me and him in the last couple of games when we played.
"We understood each other quite well and hopefully we can do it also in the future like that.
"I said many times I don't know one player who doesn't make a mistake, especially a defender and especially how we play at Liverpool.
"We play really offensive football and sometimes you are one against one against top strikers and top strikers. They need just one chance from 10 and if they score then they will blame you or someone else.
"I had many times these wrong decisions that I made, sometimes I can accept it sometimes not because football is like that – but in the end it depends on yourself and whether you are ready to move on or not."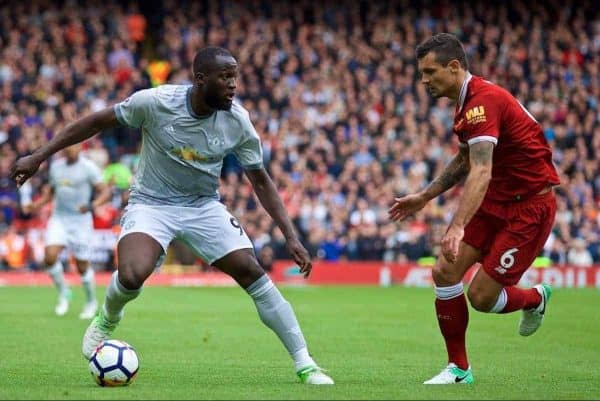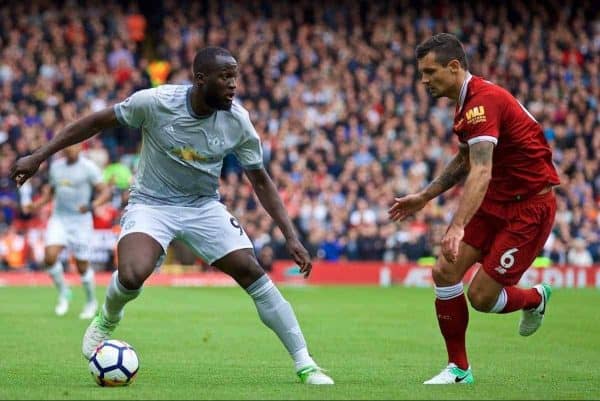 Lovren is hoping to come up against Romelu Lukaku again at Old Trafford, although the defender insists their clash at Anfield when he claimed the United striker stamped on him remains in the past.
"It is over. There is another game," he said.
"I enjoy playing against big top strikers and the biggest challenge for me is when you have Mo Salah and (Sadio) Mane at the training ground and then you know what you are.
"Definitely Lukaku is one of the best strikers in the Premier League, he showed many times."