Struggling with injuries and a battle for form, and with Liverpool moving swiftly forward, does Adam Lallana run the risk of being left behind?
There was a moment during Saturday's 2-1 loss at Man United that left supporters apoplectic with Lallana.
Introduced for Alex Oxlade-Chamberlain shortly after the hour mark, he had a great chance to play in the marauding Andrew Robertson on the left-hand side of the penalty area.
Instead, the 29-year-old dawdled, held onto the ball and opted not to pass to his team-mate, completely killing the momentum of Liverpool's attack.
It was like watching that seven-a-side team-mate who is incapable of giving the easy pass—if you don't know someone like that, it's probably because you're that person!
Lallana's entire cameo was lacking a spark at Old Trafford, even though his usual work ethic was evident, and his form has been mediocre during an injury-plagued campaign.
He has now made 12 appearances in total in 2017/18, failing to register a single goal or assist, with his stock falling by the week.
While the Reds are progressing nicely under Jurgen Klopp, Lallana seems to be going backwards.
Has Lallana Peaked?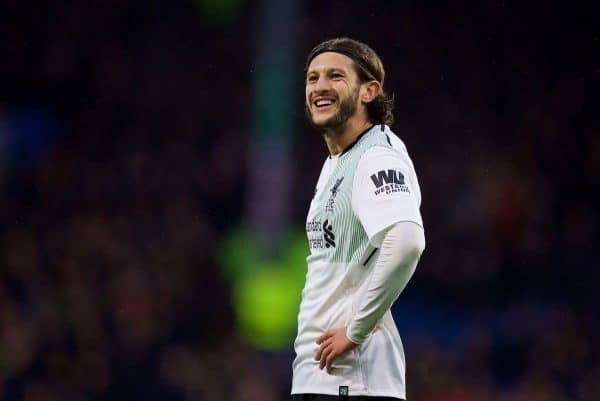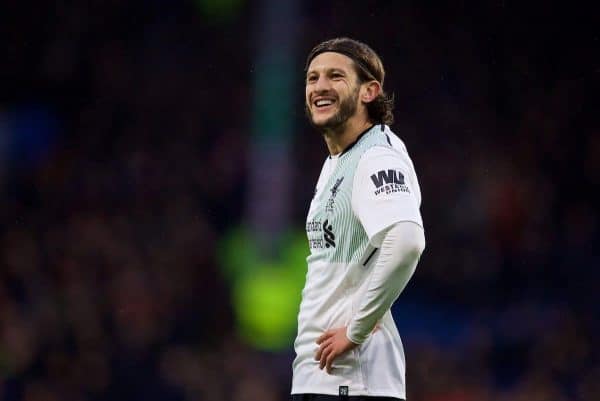 Too many footballers are written off as soon as they hit 30.
It is almost as if they were in their prime at 29 but past it a week later, with something drastic happening to their body in that time.
In general, this is a lazy assumption to make, with plenty not hitting their peak until their early 30s and others remaining effective until they are beyond that age.
Given Klopp's style of play, however, the fact that Lallana celebrates his 30th birthday in May does have to be taken into account.
Of the current squad, the only outfield players in their 30s are Ragnar Klavan and James Milner—Simon Mignolet recently hit that milestone—with the manager's tactical demands requiring young individuals with plenty left in the tank.
His Borussia Dortmund team was no different, with goalkeeper Roman Weidenfeller (32) the only member of their 2013 Champions League final starting lineup over 30.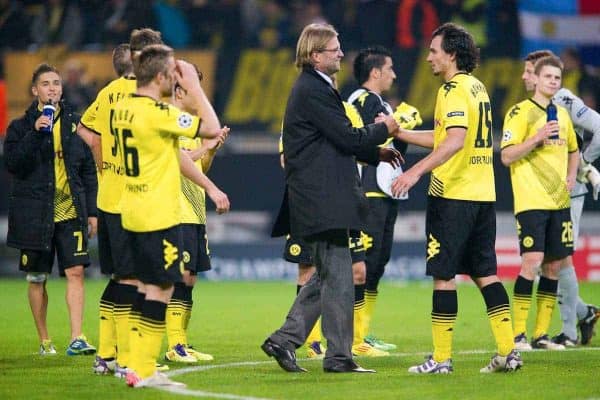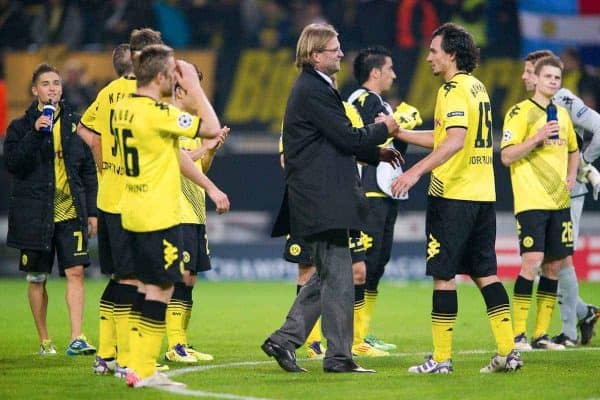 The second oldest was right-back Lukasz Piszczek, still only 27 at the time.
Granted, Lallana is seen as one of the fitter players at the club and a favourite of Klopp's when it comes to pressing in particular, but he has looked sluggish this season.
Pace has never been a key attribute of his, but half a yard does seem to be eluding him, and physically he has looked more lightweight than in the past.
This is a Liverpool team brimming with dynamism from front to back, but Lallana now looks out of place in that respect.
The main argument working in his favour is that he is still on his way back to full sharpness, which for the time being is just about a valid excuse.
This is someone who has flattered to deceive in a Liverpool shirt, though, so it is understandable to see the vultures beginning to circle.
Increasing Lack of Substance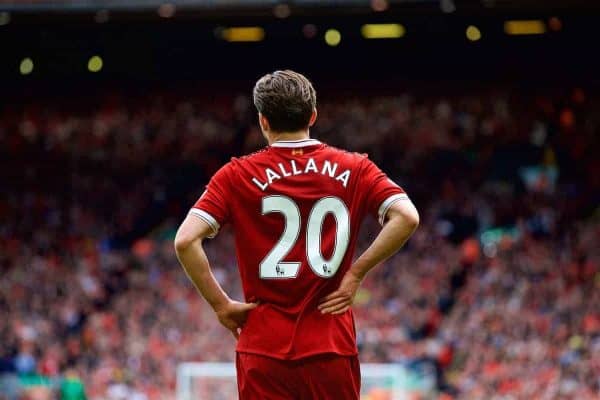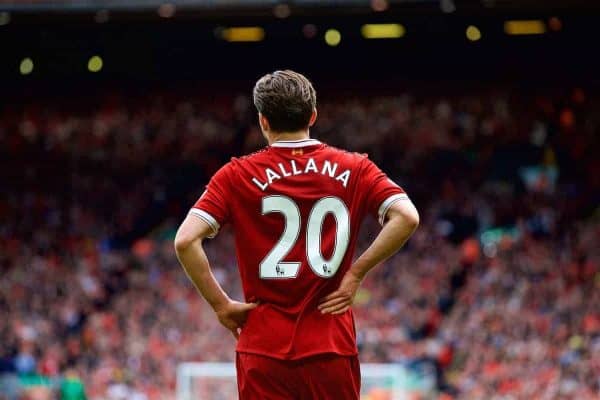 By the time the autumn of 2016 arrived, Lallana was at the high point of his Reds career, and an integral member of the team.
In the two years preceding that, the England international had largely been a disappointment, failing to justify the £25 million fee Liverpool had paid Southampton.
Thirteen goals in his first two seasons was unimpressive for an attack-minded player, and he didn't enjoy the impact that saw him nominated for the PFA Player of the Year award in 2013/14.
Klopp's arrival in October 2015 did see a swift improvement, with the late winner at Norwich City a moment to cherish, but doubts still remained about his consistent worth.
That all changed at the start of 2016/17, when Lallana's game rapidly went up a notch, and he shone brightly in a deeper role as Liverpool topped the Premier League table in early November.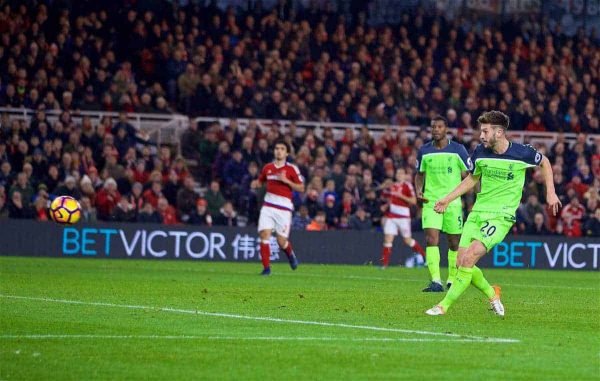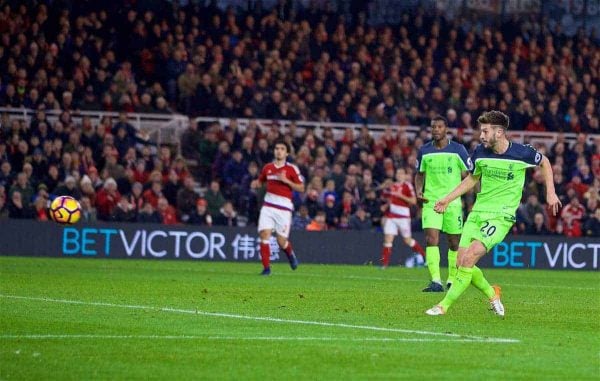 He didn't look remotely out of place alongside Philippe Coutinho, Sadio Mane and Roberto Firmino, and the general consensus was that he had been one of the Reds' star men.
The 6-1 thrashing of Watford on November 6 took Liverpool to the league's summit, by which point Lallana had contributed three goals and five assists.
Only Kevin De Bruyne had laid on more goals for team-mates at that point.
By the end of 2016, Lallana had added four more goals to his tally, including a double at Middlesbrough, and his precise cross allowed Gini Wijnaldum to head home the winner against Man City on New Year's Eve.
Not only was Lallana one of the first names on Klopp's team-sheet by this point, he was also arguably England's key man, possessing the kind of technical class and tactical intelligence that too many from these shores lack.
Since 2017 arrived, though, Lallana's influence has nosedived, and after such a productive four months leading up to that City game he didn't score until the final day of 2016/17, at home to Boro.
Lallana 2016/17 Premier League – August to December

Appearances: 17
Goals: 7
Assists: 7

Lallana 2016/17 Premier League – January to May

Appearances: 14
Goals: 1
Assists: 0
Seven goals in 19 matches suddenly became one in 17, in all competitions, and the verve that he had previously played with evaporated.
This season has been dogged by injuries, but he now has enough minutes under his belt to be achieving more on the pitch.
Lallana's bizarre red card for the U23s last month epitomised a player really struggling to find his groove, and he will know that his future at Liverpool is far from certain.
Divisive Figure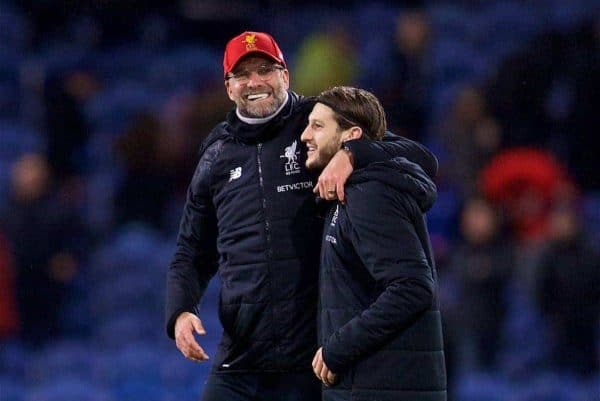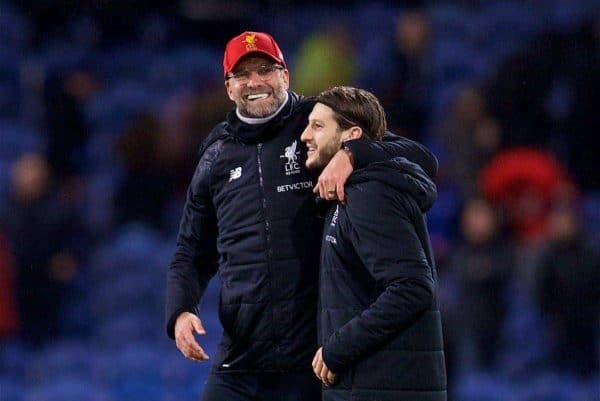 Lallana is one of many Reds players who split opinion straight down the middle of the fanbase.
Opinions on the Englishman include 'over-hyped', 'underrated because he's English' and 'hit-and-miss'—the truth is that he's somewhere in the middle.
Barring one excellent four-month spell, he has not proved to be a reliable squad member, both in terms of performance levels and staying fit.
When he is good, Lallana can look a very exciting footballer who helps make Liverpool tick, but he can also leave you tearing your hair out with his needless flicks, tricks, twists and turns.
Too often he looks like he's trying to show the world how talented he is, rather than delivering consistent numbers in the final third.
The question is: do Liverpool need Lallana moving forward?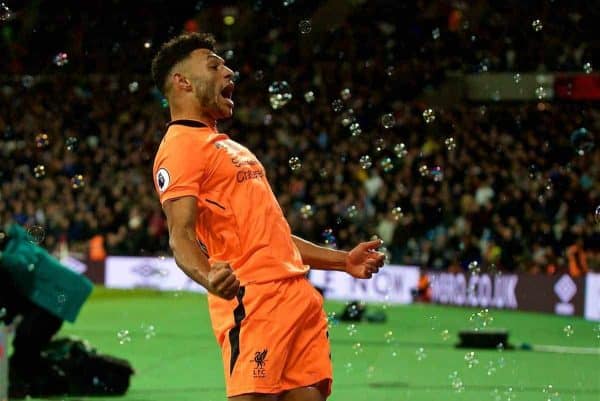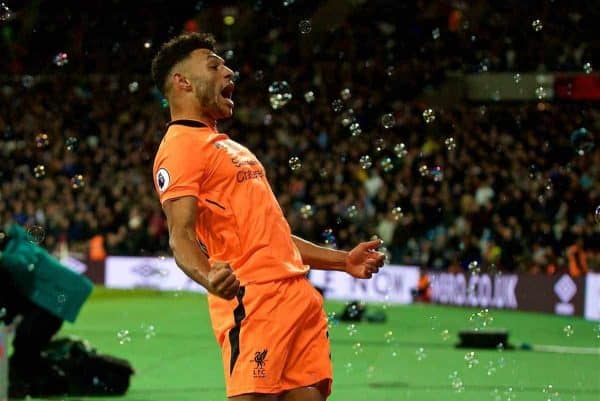 Oxlade-Chamberlain isn't yet perfect, but he feels like a younger, more exciting model, brought in to add a different dimension to the midfield.
With Naby Keita also soon to arrive, and further reinforcements expected, it is easy to see Lallana being fazed out before his contract expires in 2020.
It would be remiss to write him off completely yet, with a little bit of time on his side, but a return to that late-2016 form has to happen sooner rather than later.
Liverpool are approaching crunch time in the season, and with rotation essential with both league and Champions League commitments to juggle, opportunities for Lallana should arise.
Then comes the World Cup in Russia this summer, which will be a further test of whether or not his best days are behind him.
Klopp is very fond of his former next-door neighbour, which suggests he won't give up him just yet, but the clock is ticking.