James Milner admits Jurgen Klopp isn't always a happy-go-lucky figure, but feels having both a friendly and angry side is what makes a good boss.
Every manager is pigeonholed in a certain way, and Klopp has always been seen as someone who puts an arm around his players and rarely loses his rag with them.
Although this is partly true, you cannot reach the level the 50-year-old has got to without being extremely tough and demanding of perfection.
Milner says Klopp can be both the affectionate boss he is portrayed as and also an irate figure—something he likes in a manager.
"He likes to shout on the side of the field, he likes to be involved in the game," Milner told Premier League Productions.
"If things aren't being done, obviously he'll tell you that.
"Sometimes at half-time you'll get a team talk where he is angry but other times you might expect that and he doesn't.
"I think it's important as a manager that he can come from both ways. He has that.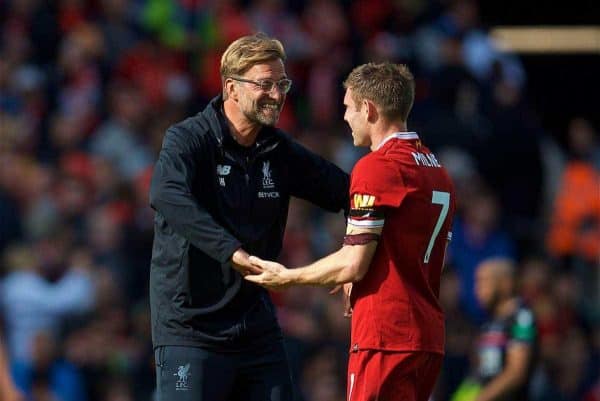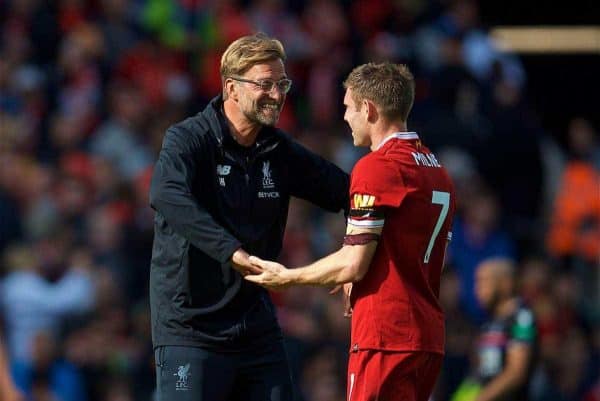 "He obviously loves a hug as well—he's got that side in him at the end of the game.
"As a manager, you need to know when to give the bear hug and when to give the boot up the backside. He judges that pretty well most of the time."
A huge part of Klopp's managerial approach revolves around team spirit, so it is very rare to see him criticise individuals in public.
There is no doubt that he will have delivered some furious team talks over the years, however.
He is a born winner, and although he is clearly a hugely likeable man, there is a far stronger side to his personality than he is often given credit for.
There have been low points during his tenure that will have required some serious home truths in the dressing room, and recent form suggests they have done the trick.