Watford striker Troy Deeney believes Virgil van Dijk is the best defender in the Premier League, describing the Dutchman as "complete".
Van Dijk made the £75 million switch from Southampton to Liverpool in January, becoming the most expensive defender in football history.
While some players may wilt under the pressure of such a tag weighing heavily on their back, the 26-year-old has made an immediate impact at Anfield and has not looked remotely fazed.
The Reds' defence has been transformed in the process, with nine clean sheets recorded in Van Dijk's 14 appearances to date.
Speaking on Graham Hunter's excellent 'The Big Interview' podcast, Deeney says there is nobody better in the country right now, with his all-round game bordering on faultless.
"He's the best by far," he gushed.
"Six foot six inches tall, quick, confident with the ball at his feet, and doesn't mind a physical battle.
"He's the closest thing we've got to a complete defender in the Premier League.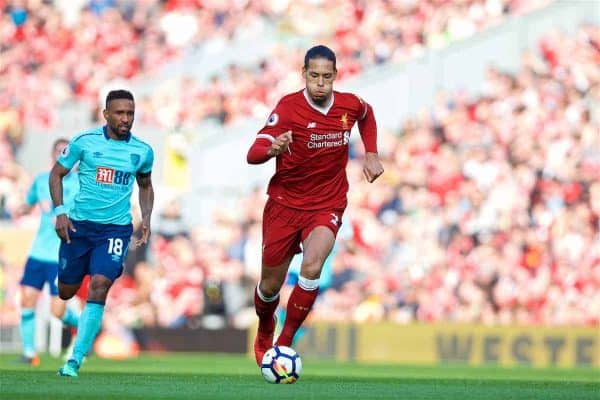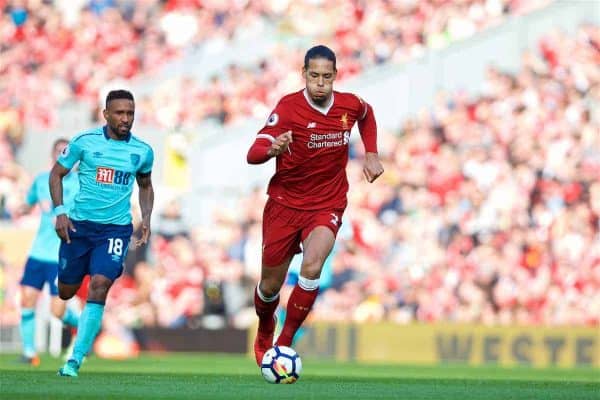 "He's also a non-stop talker. Communication is massive for a defender, and he says those little things that people from the outside don't see.
"I think he's going to make a huge difference to that Liverpool team."
On the flip side, Deeney touched upon a more fruitful battle against the Reds back in December 2015, when Watford ran out 3-0 winners at Vicarage Road.
The burly striker bullied Martin Skrtel that day, despite previously being wary of him, and he claims the battle was won earlier than expected.
"The Skrtel one was very interesting because he struck me from the outside in as the hard man," he added.
"In the build-up to that first game at home I was thinking, 'let's go.'
"It was like I was 16 playing in overage football—when I'm playing against the big guys I'm going to show them what I'm about.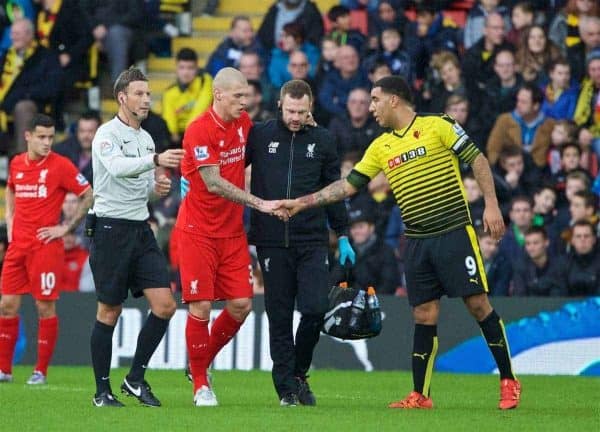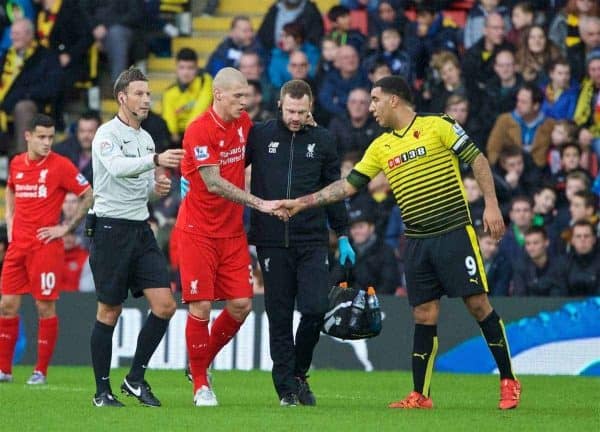 "I remember hitting him, just shoulder to shoulder, and I whacked him, brought the ball down and passed it off. I thought, 'that wasn't bad,' but that the second time he was definitely going to whack me.
"He'd backed off on the second one, though (instead of engaging), and I thought, 'I've got you now.'
"After 32 minutes he came off injured, and while I'm genuinely not trying to say he wasn't injured, in that little five or six minutes I realised I'd got him."
These two separate comments from Deeney perfectly highlight how far Liverpool have come defensively since that dreadful day at Vicarage Road.
At that point, Skrtel's rashness summed up the Reds' shortcomings in that area, but the current side have improved immeasurably with Van Dijk marshalling the troops.
He is a colossal centre-back and has to be considered one of the very best Europe has to offer.
Jurgen Klopp has made so many top class signings since becoming Liverpool manager two-and-a-half years ago, from Sadio Mane to Mohamed Salah, but Van Dijk could easily end up being the most influential and important.