A fantastic weekend of Premier League entertainment awaits, with Liverpool taking on Everton and Man City looking to seal the title against Man United.
The Reds earned a big win last Saturday, prior to their stunning Champions League victory over Man City, beating Crystal Palace 2-1 at Selhurst Park.
Chelsea's 3-1 defeat at home to Tottenham the following day means Antonio Conte's side are now eight points adrift of Spurs in the top-four battle.
Elsewhere in the league, City cruised past Everton at Goodison Park, Man United overcame Swansea City and there were important wins for Newcastle United and West Ham.
West Brom are all-but relegated, with Alan Pardew stepping down as manager on Monday, and Stoke City and Southampton join the Baggies in the bottom three.
Here's a look at the best of this weekend's fixtures, with two enormous games standing out.
Ones To Watch: Everton vs. Liverpool & Man City vs. Man United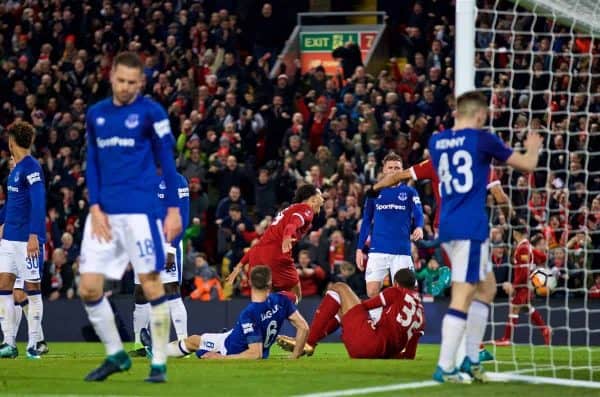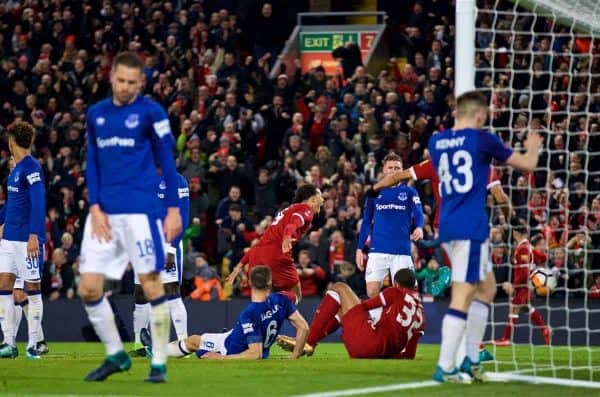 It is obvious where the best matches lie over the next two days, with the Merseyside and Manchester derbies both taking place on Saturday in a mouthwatering afternoon of top-flight action.
Admittedly, Liverpool and City's Champions League quarter-final second leg next Tuesday does mean both matches play second fiddle ever so slightly, but it still means a huge amount.
The Reds head to Goodison Park looking to further cement their place in the top four, with their local rivals playing some appalling football under Sam Allardyce.
It won't be an easy match, as is invariably the case with derbies, but even with numerous changes made by Jurgen Klopp, you would expect an away win.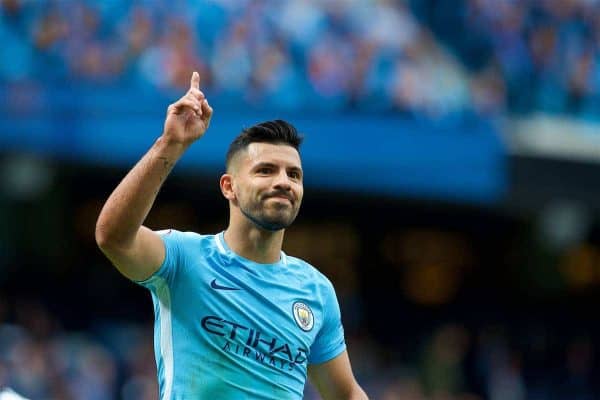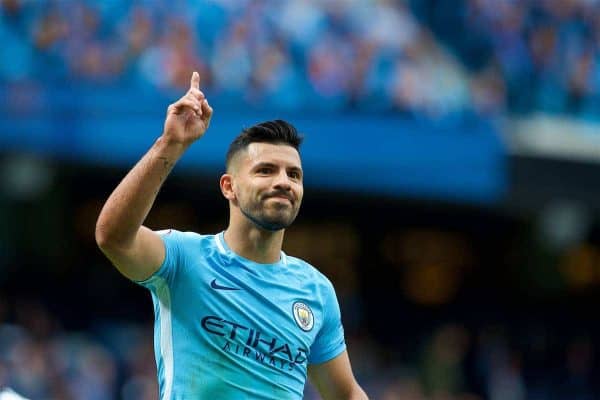 Later in the day, City host United at the Etihad, with Pep Guardiola fully aware that victory wraps up the title against his great adversary Jose Mourinho.
The league leaders have been outstanding this season, despite being taken apart by the Reds in midweek, and this would be a fitting way to clinch glory.
Guardiola will have more than an eye on Tuesday's second leg against Liverpool, however, so dropped points would not be a huge shock.
Should United nick a win, it will almost seal second place for Mourinho's men—anyone of a Reds persuasion should be cheering on City all the way.
One To Avoid: Watford vs. Burnley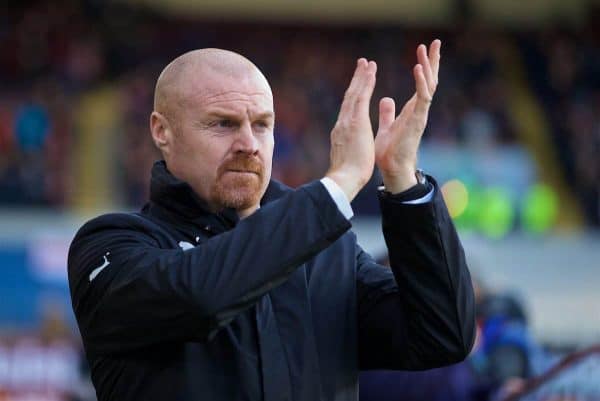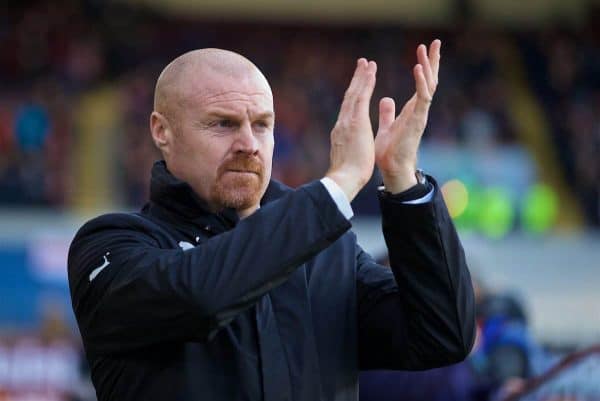 Sorry Burnley fans, but your lads just can't stop appearing in our 'One To Avoid' section!
The Clarets not only have nothing to play for between now and the end of the season, but they are also one of the dullest teams to watch in the league.
On Saturday, they travel to a Watford side also halfway on their summer holidays already, in arguably the only game of the weekend with nothing riding on it.
It is hard to see where the entertainment is going to come from, with quality football and drama both at a premium.
Prove us wrong and produce a 4-4 epic.
Potential Upset: Chelsea vs. West Ham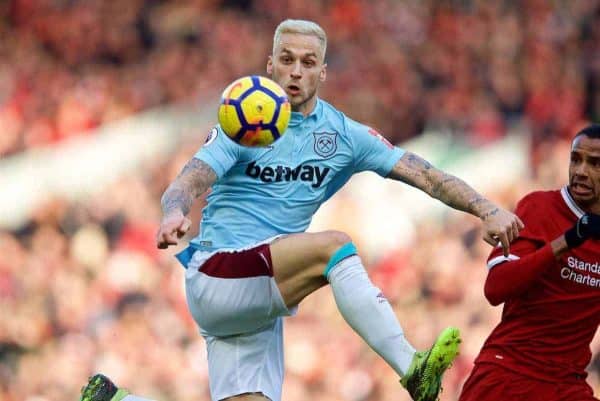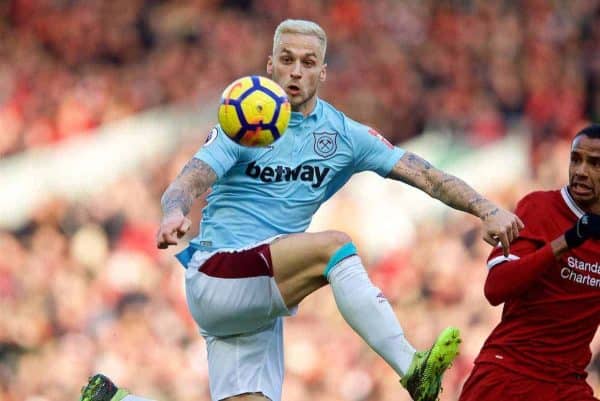 It is a weekend full of possible upsets, including the two derbies, but Chelsea's clash with West Ham at Stamford Bridge stands out.
The Blues are really faltering under Conte, cutting an unhappy bunch of players, and last Sunday's loss to Spurs was a hammer blow.
They are now going to have to win almost every game to have a chance of Champions League qualification, but the Hammers will be hoping to scupper their hopes this weekend.
The east Londoners registered an impressive and crucial 3-0 win at home to Southampton last time around, and they possess better quality than their 14th-place league position suggests.
David Moyes will believe his side can go to Stamford Bridge and grab at least a point, taking advantage of Chelsea's current malaise.
Of course, the hosts are still favourites to win, but you wouldn't bank on them picking up three points.
Fixtures, UK TV Info & Predictions

Saturday
Everton vs. Liverpool – 12:30pm, Sky Sports Main Event
Prediction: 1-2
Bournemouth vs. Crystal Palace – 3pm
Prediction: 1-1
Brighton vs. Huddersfield – 3pm
Prediction: 2-0
Leicester vs. Newcastle – 3pm
Prediction: 2-1
Stoke vs. Tottenham – 3pm
Prediction: 0-2
Watford vs. Burnley – 3pm
Prediction: 0-0
West Brom vs. Swansea – 3pm
Prediction: 0-1
Man City vs. Man United – 5:30pm, BT Sport 1
Prediction: 2-1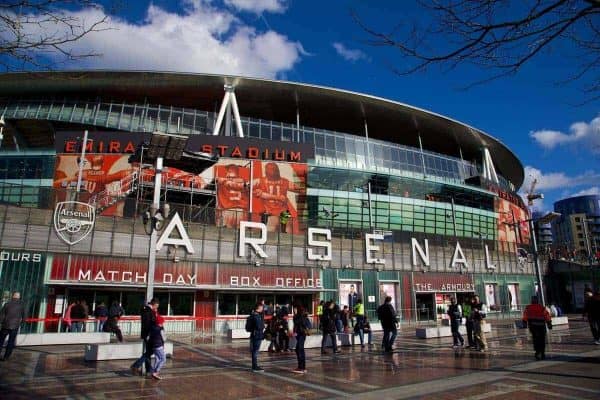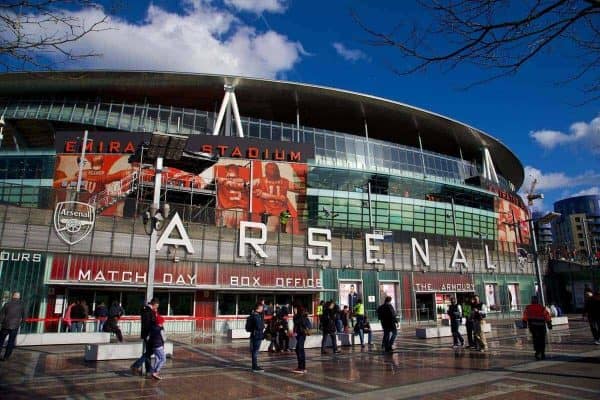 Sunday
Arsenal vs. Southampton – 2:15pm, Sky Sports Main Event
Prediction: 2-0
Chelsea vs. West Ham – 4:30pm, Sky Sports Main Event
Prediction: 2-2