Liverpool still have a job to do in Rome, but their 5-2 first-leg win in the Champions League semi-finals should provide focus for next Wednesday.
You can see for miles from the upper tier of the new Main Stand.
From my seat, to the right I get to see a good chunk of the Liverpool skyline, inclusive of the two cathedrals. In the opposite direction to the left I get to peer into Stanley Park, where you get a close view of the matchday car park.
On days when Liverpool labour, you can even people-watch as they take their dogs for a walk through the park.
Against Roma, you could make out the flashing lights of countless cars as their alarms went off, each and every time Liverpool scored, due to the noise created inside Anfield.
It was an impressive sight to see, as you bounced up and down, locked in a bear-hug with somebody you've never met before.
Two Late Away Goals & The Loss of Oxlade-Chamberlain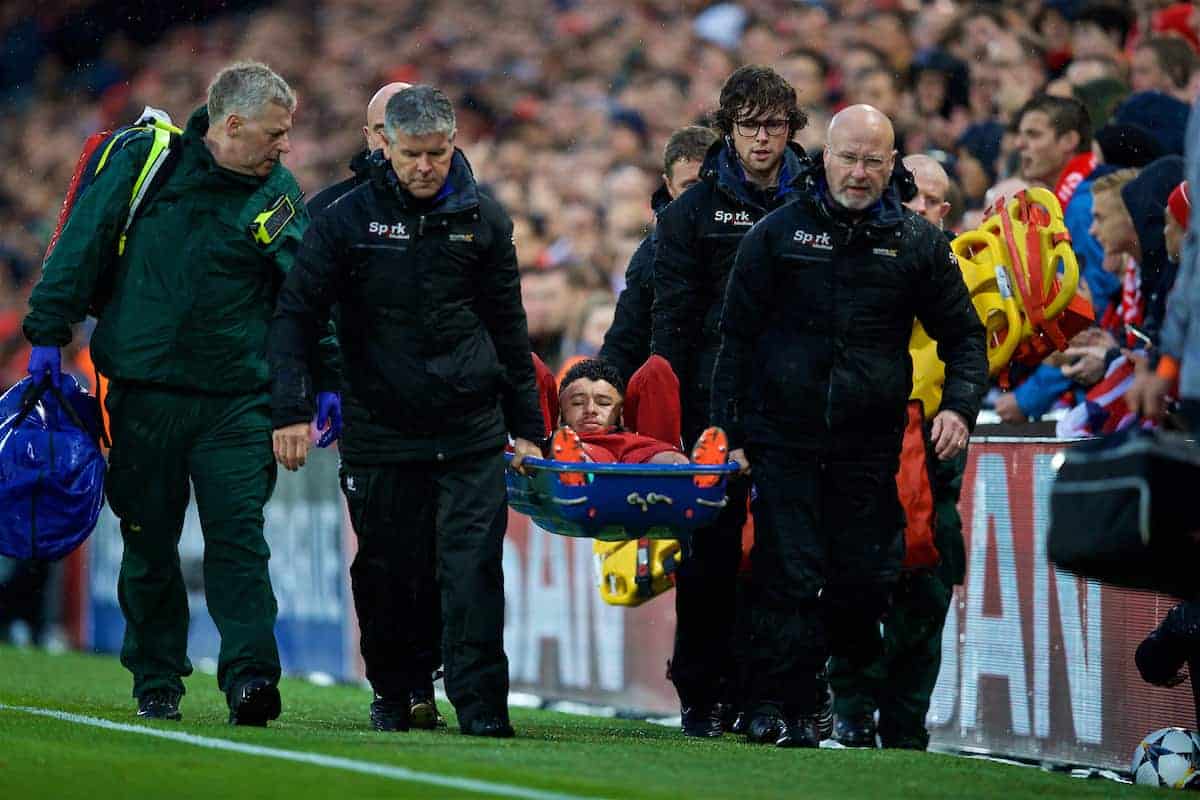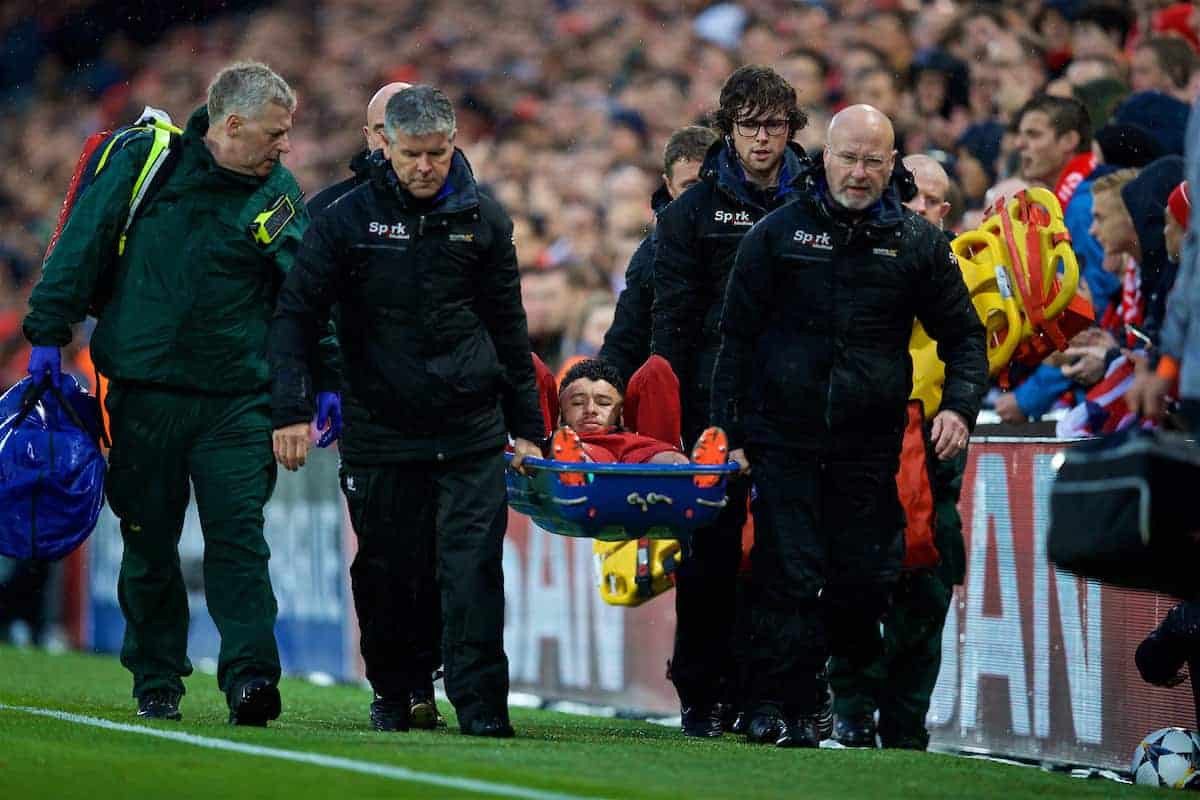 Let's get the downside out of the way: Alex Oxlade-Chamberlain will be a huge loss.
He's been a phenomenal surprise since he signed to the sound of a collective sigh from the Liverpool congregation back in August.
Early noises are he won't return until next season. We could have done without that.
Thankfully, Gini Wijnaldum rose magnificently to the challenge of replacing Oxlade-Chamberlain.
We can't be losing any more players from hereon in.
The two away goals were massively careless, but they can provide the focus we'll need to display in Rome next week.
No team has scored away to Roma in the Champions League this season, but then Liverpool haven't failed to score on their travels in the Champions League this season.
I know which stat I'd back to be broken of the two at Stadio Olimpico. We own Roma. We always have and we always will.
A Cavalry Charge Down Walton Breck Road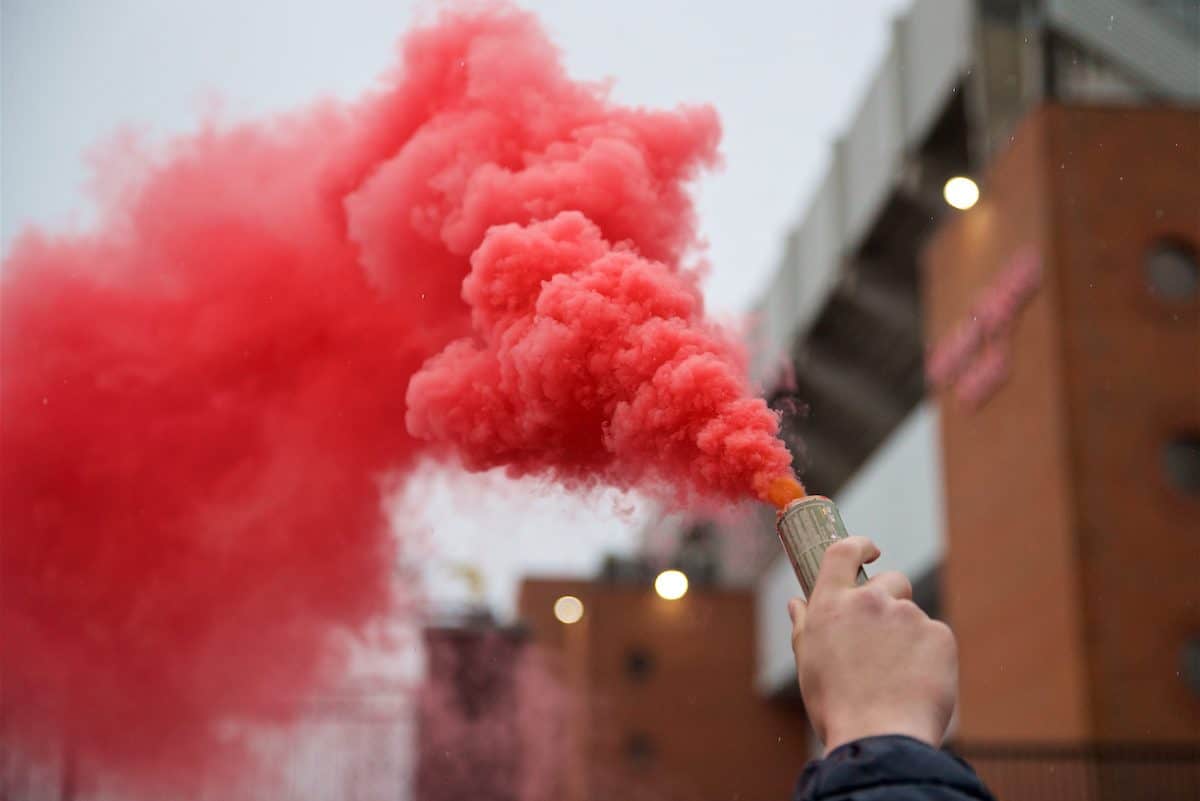 Unsavory scenes before the game and a Liverpool fan left in a very bad way.
Liverpool's troubles with Roma fans go back to 1984.
A week from now the team need to come back with a place in the Champions League final, while the fans who travel need to make it home safely.
Bobby Firmino the Invisible Man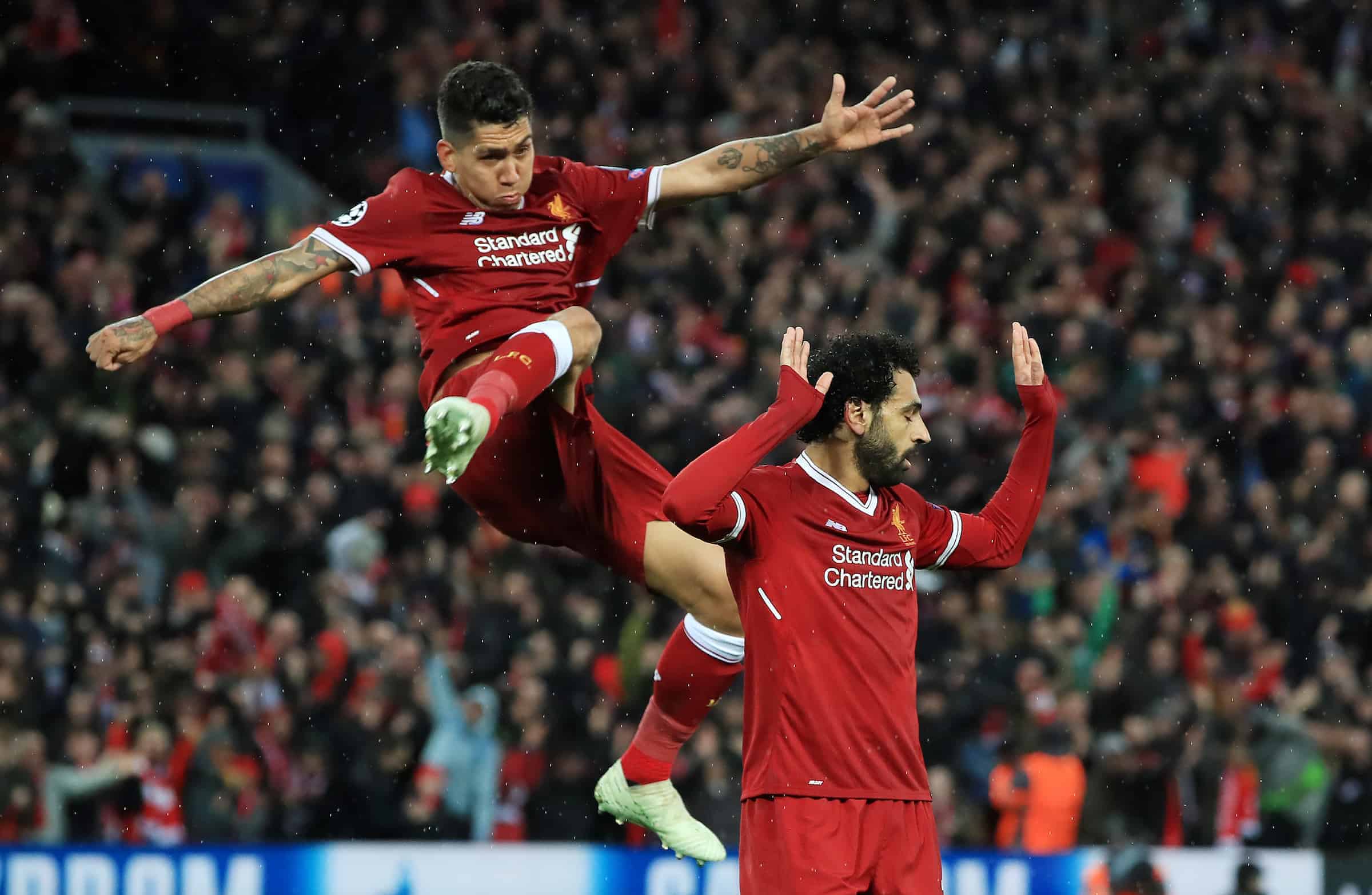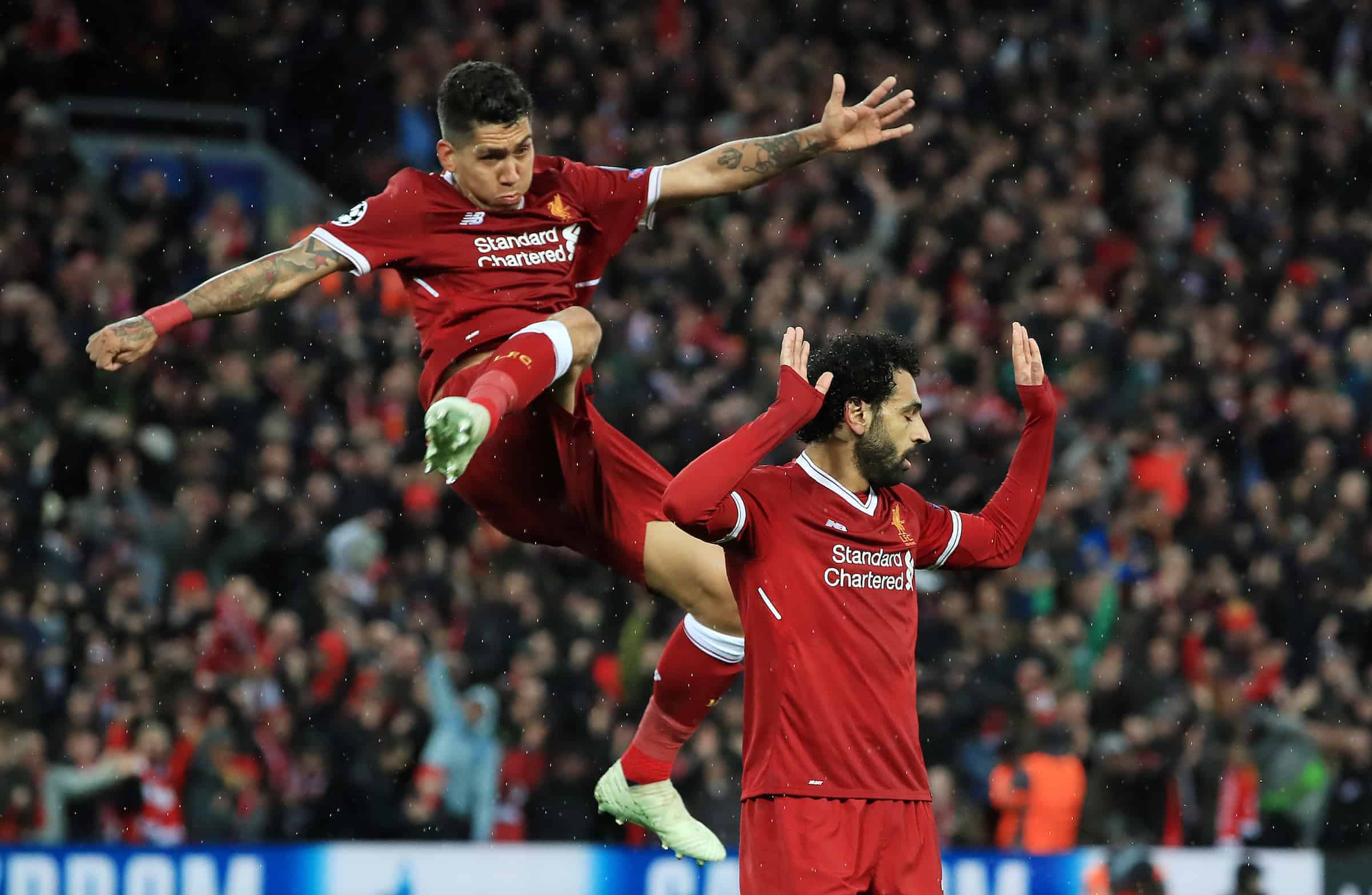 Bobby Firmino edges toward the 30-goal mark, and yet the wider community of football still fails to notice him. Long may that continue.
The more he is underestimated the more dangerous he becomes, while those who do realise the threat he poses can do little about it.
Man-mark Firmino and it just allows greater freedom to Mohamed Salah and Sadio Mane. Opposing teams really are left in a no-win situation when it comes to Firmino.
Imagine Naby Keita supplying this Liverpool front line? It won't be long until you need imagine it no longer.
Firmino could win Brazil the World Cup this summer if the CBF woke up to themselves.
Mane had a mixed night. Missing good opportunities, but still finding the net eventually.
Salah got the party rolling. 5-0 up when he departed the scene, 5-2 in his absence.
We might well have conceded those goals had he been on the pitch or not, but Roma's players were petrified of him. I doubt they would have got as brave as they did towards the end if they had still needed to keep an eye on Salah.
The 2nd Leg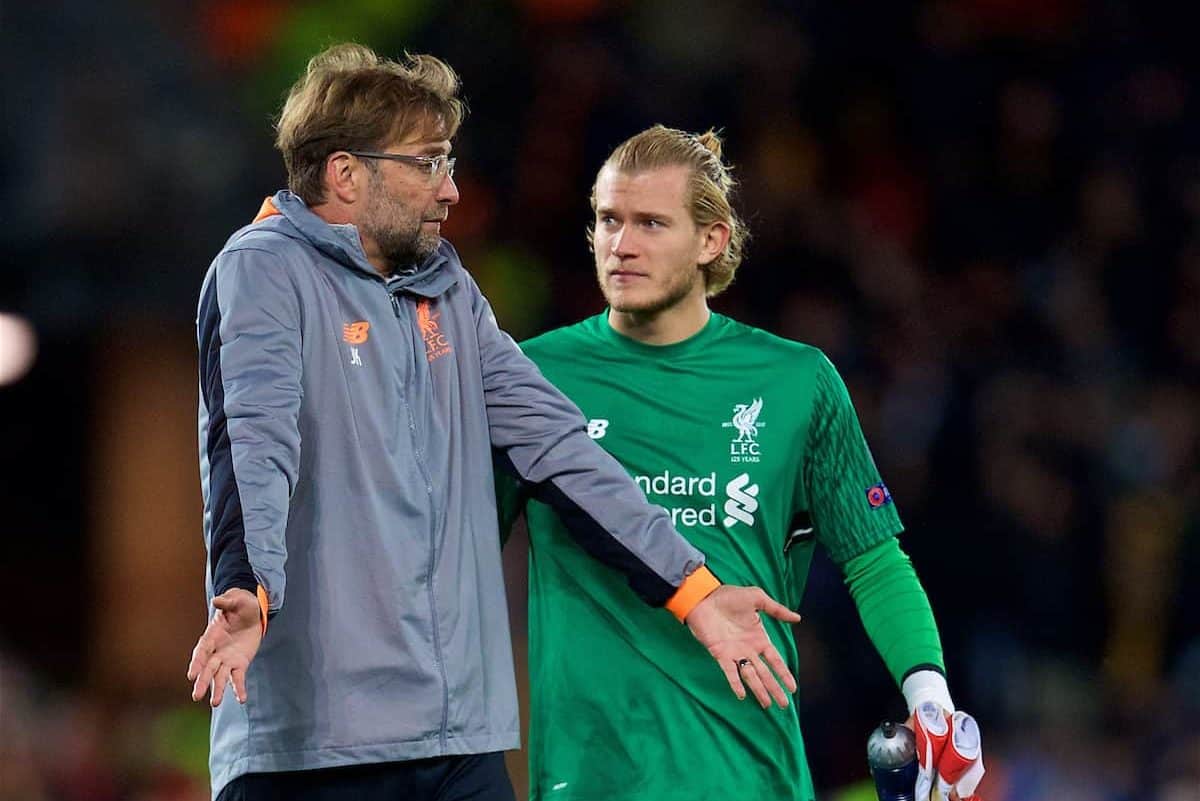 What to expect?
Those of a nervous disposition will point to the way Roma overturned Barcelona in the quarter-finals and, yes, they are a threat going forward. They might just score goals next week.
After a hardworking first 27 minutes, where they were definitely proving to be troublesome, Roma went 'rabbit in the headlights'. At times the Roma players struck the images of road cones to be passed around.
At stages of the second leg Roma will undoubtedly strike the image of startled road cones once again, and it will be down to us to punish them when they do.
Score one goal and Roma will need to score four. Score two goals and Roma will need five.
The lightning which struck against Barcelona won't strike a second time.
See how Barcelona themselves failed to replicate their stunning fightback against Paris Saint-Germain last season, when they tumbled out of the tournament in the very next round under similar first-leg circumstances against Juventus.
This isn't arrogance, this isn't being blase, this is about having enough belief in the capabilities of this Liverpool team to cope with a hostile and testing environment a week from now.
It won't be easy, but this Liverpool can finish the job. Put your trust in it.
In the Meantime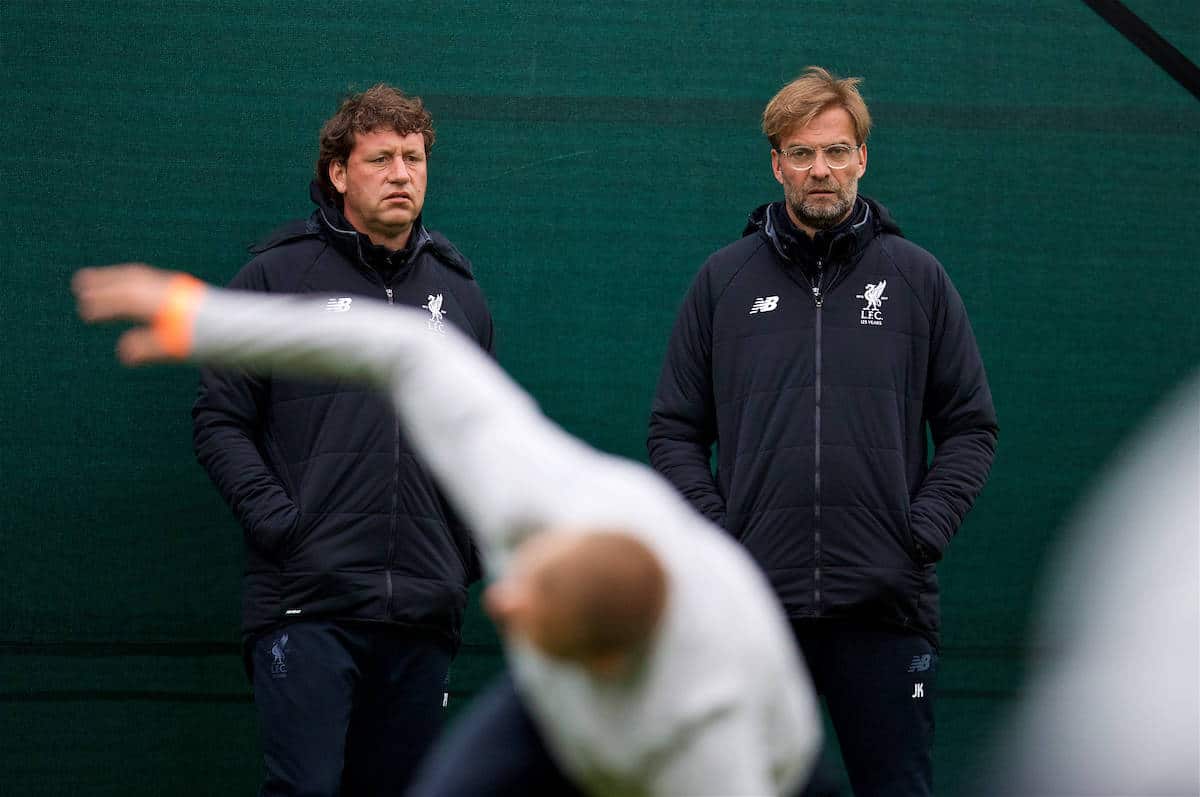 Stoke City come to Anfield on Saturday.
Fast running out of players, it could be a very strange lineup which takes to the field.
Maybe Trent Alexander-Arnold could be worth a go in midfield.
How about a couple of debuts for those promising, up-and-coming kids who get to warm the bench now and again?
Either way, given what's to come, it's going to be hard to take it one game at a time over the course of the next few days.