Liverpool produced an impressive comeback as they fought from 1-0 down to win 2-1 away to Crystal Palace in the Premier League on Saturday.
The Reds' trip to Selhurst Park looked set to be a carbon copy of their defeat at Man United earlier in March, but for a spirited second-half showing.
With Luka Milivojevic putting Palace ahead before the break with a well-taken penalty, goals from Sadio Mane and Mohamed Salah to bookend the second half secured a vital win.
Liverpool now set their sights on Wednesday night's crucial Champions League quarter-final clash with Man City, and can be hugely encouraged by their fighting quality on show at the weekend.
Jurgen Klopp will still have lessons to learn after a limp first-half display, however, with both positives and negatives to take from the win.
This is Anfield's Jack Lusby (@jacklusby_) spoke to Liverpool writer Joel Rabinowitz (@joel_archie) and LFC Transfer Room's Alex Mansfield (@el_mansfield) to discuss the Reds' 2-1 victory at Selhurst Park.
The good…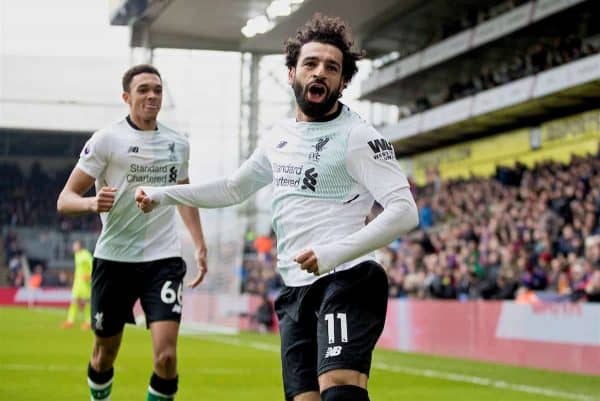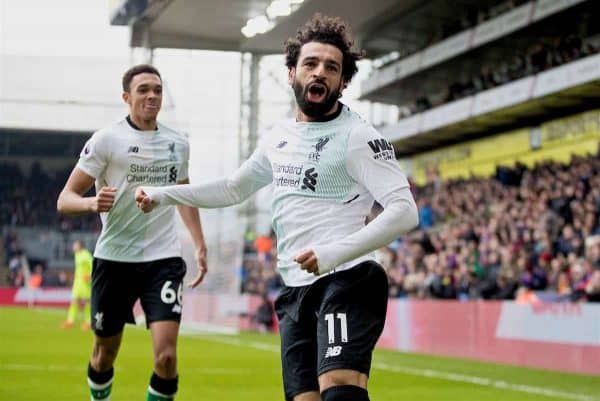 JACK: After the game Klopp described the three points as "dirty," and therein lies the key positive to take from this victory.
When the half-time whistle blew it almost seemed like a foregone conclusion, and as the second half wore on and Palace fought back into the game at 1-1 this was hammered home even further.
But that Liverpool were able to find that kernel of quality in the dying stages shows an improved winning mentality that has been fostered over the course of the season.
As I'm sure Joel and Alex will both attest, the players directly involved in the winning goal, Robertson and Salah, are deserving of the majority of the praise.
Robertson was my Man of the Match and I'm running out of superlatives for him: he's becoming so consistent down the left, and that is remarkable.
JOEL: Andy Robertson. Every single week he continues to grow as a Liverpool player, to the point where now I think there's a very strong argument he's been the best left-back in the Premier League this season.
The defence was ropey at times, but Robertson was phenomenal once again at both ends of the pitch.
Boundless energy and drive going forwards and sets up Salah's winner with a superb, cushioned cross from Oxlade-Chamberlain's pass—that's his second assist in the last couple of games.
A word for Salah, too, who continues to score not just at an incredible rate, but he consistently delivers in the key moments when it matters most.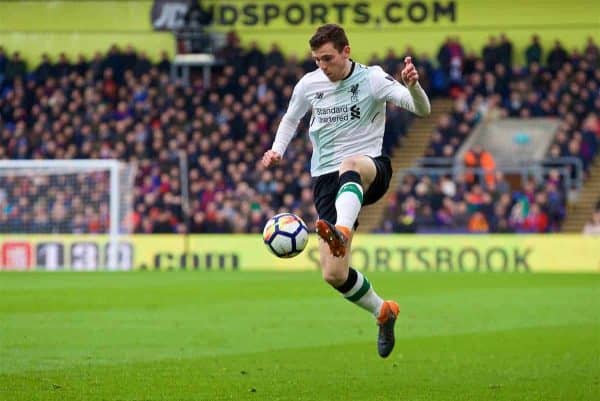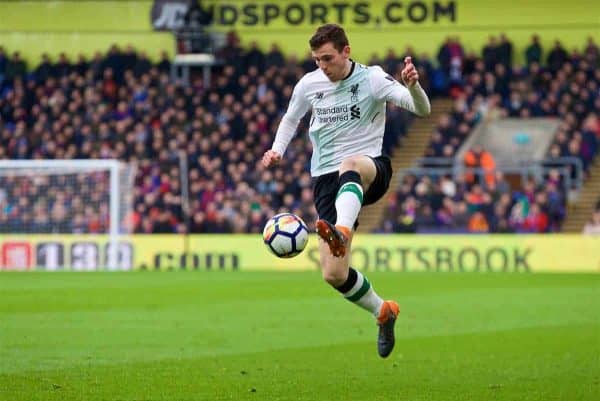 ALEX: Hate to kick things off with a Brendanism, but this was a quintessential "character" win.
Coming from behind is not something the Reds have done well this season, with Leicester at home the only other time they've overturned a deficit to come away with all three points.
And while Klopp has done plenty to exorcise those demons against the dross this campaign, the best teams are the ones that can play far from their best football and still nick results.
Mo Salah was Mo Salah, and Robertson continued to play like a PFA Team of the Year candidate down the left.
The highlight of the day was his fake-volley-turned-cross to set up Salah's winner.
Everyone on the pitch, at Selhurst Park and watching on television thought he was going to put his foot through Oxlade-Chamberlain's floated cross, but the result was a stroke of genius from the humble Scot.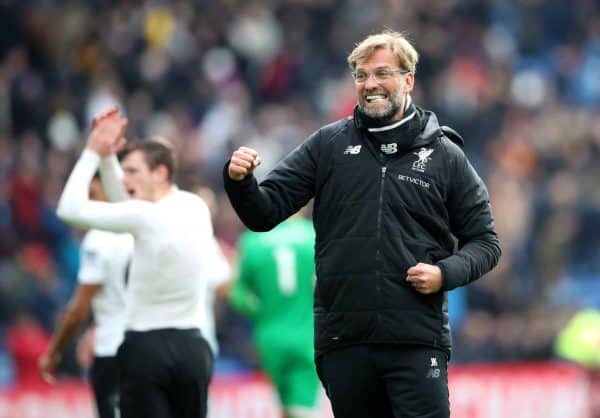 Finally, there was the impact and timing of Klopp's substitutions. There's some bad in here as well (see below) but Oxlade-Chamberlain and Lovren came off the bench to great effect, something we haven't seen enough under Klopp.
Oxlade-Chamberlain was especially lively and creative through the middle, nearly tallying three 'hockey-assists' in his 20-minute cameo.
Lovren, on the other hand, likely was not expecting as much game time but jumped in and immediately assumed a commanding role at the centre of a back three following Lallana's injury.
He logged one interception and five clearances in just under 20 minutes, but his presence in the middle also allowed Van Dijk to drift a bit further forward down the left in possession.
The bad…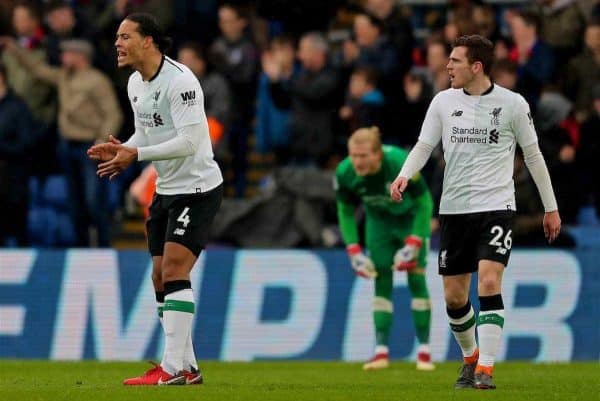 JACK: The manner of the goal conceded is a major concern, as it was telegraphed from kickoff: Palace were always going to go long, and Zaha was clearly their outlet.
There was a worrying instability in defence at times which I think both centre-backs could be seen as culpable for, but the obvious weak link was Trent.
It's clearly a teething issue for a player who is in his first full season in a position he is still adapting to at senior level, but it is one that is exposed for direct sides.
Elsewhere, Lallana's withdrawal after at most five minutes was frustrating, and I'm struggling to see how he can work his way back from another long layoff if that is the case.
JOEL: The midfield was terribly flat in the first half. Lots of sideways passing at a slow tempo and very little in the way of forward thinking. You could see exactly what Keita will bring in that regard.
Both Henderson and Milner improved somewhat in the second half, but this was yet another anonymous showing from Wijnaldum away from home. Far too often he feels like an empty shirt in these types of games.
Other than that, the Lallana injury just moments after coming on is hugely frustrating given the important games coming up and the fact he's just worked his way back up to full fitness again.
He could have been a useful option in the remaining weeks of the season but it looked like he took a really heavy knock.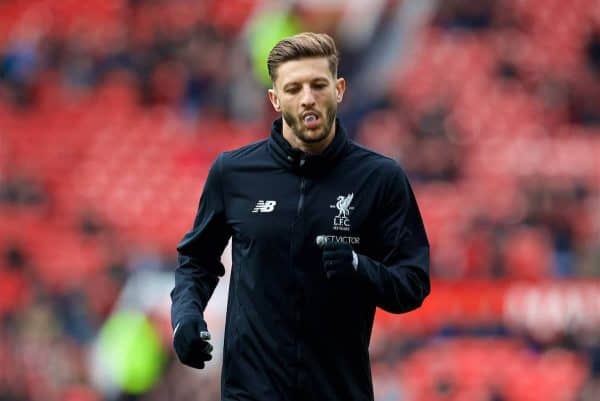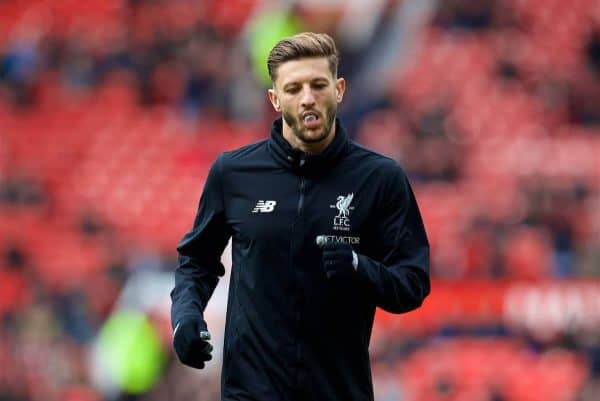 ALEX: As Jack and Joel said, direct play. Three times now in the past three games Liverpool have been completely outdone from an opposition goal-kick.
With Gomez out indefinitely and Clyne far from full match fitness, Trent is facing arguably the most pivotal two-week stretch of his young career—the test doesn't get any easier with Sane lying in wait.
It's also just devastating to see Lallana suffer another injury setback. He always has and always will divide opinion amongst Reds fans, but the effort Lallana puts in both on and off the pitch should never be in question.
Much like Ings, it's a situation where it's not just that it hurts losing the player, but it hurts seeing it happen to such a good guy who's worked so hard to get himself back in contention.
It feels like this could spell the end. For a guy who came to personify Klopp's heavy-metal football, it would mark an unceremonious and ultimately unfair one.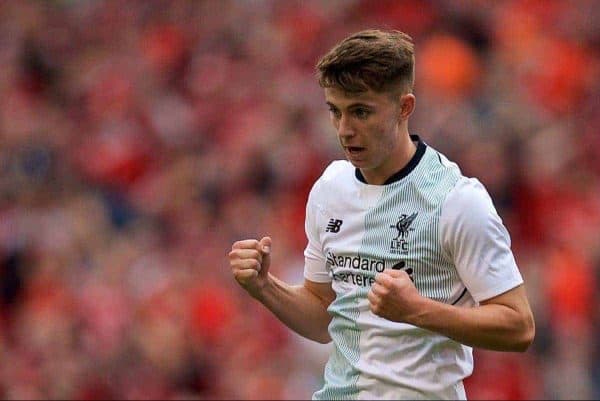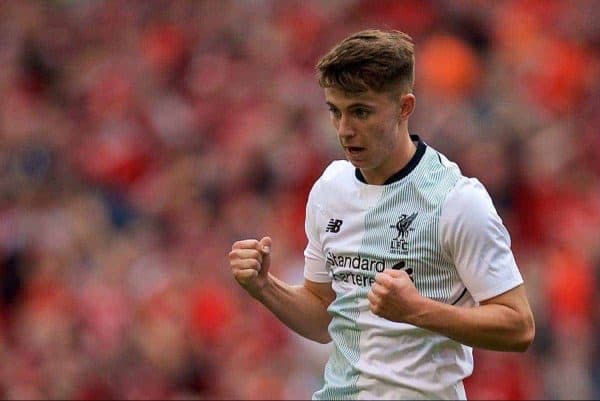 With Lallana out, it means Liverpool's midfield is once again pretty threadbare, especially in terms of creativity.
The likes of Oxlade-Chamberlain and Henderson are only fit enough for 90-120 minutes of action per week.
With Can still sidelined, that means Milner and Gini are left to shoulder the bulk of the load.
As daunting a proposition as City are over two legs, it's actually the remaining league games that worry me. Unless Klopp is willing to bring Woodburn into the fold, there's a glaring lack of progressive players to line up against a slate of ultra-conservative sides.
And what would you change for the City game?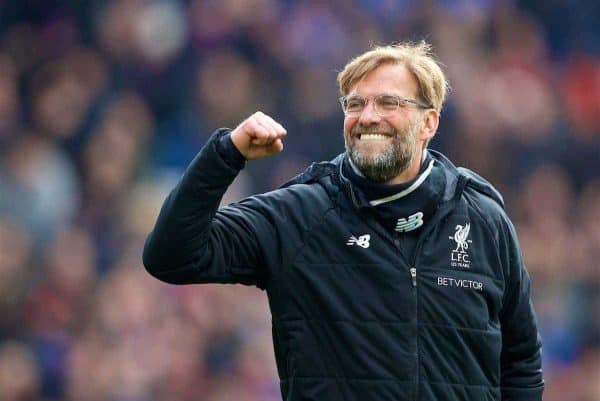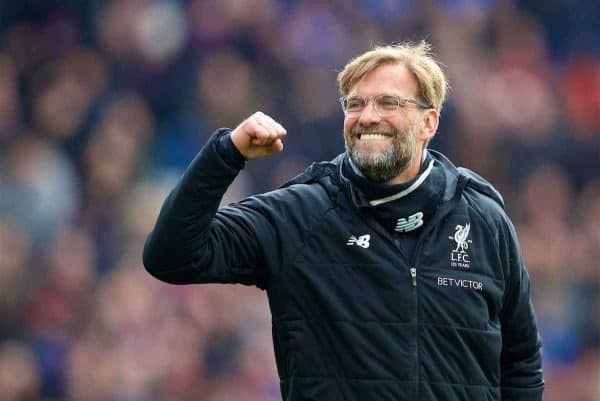 JACK: I would definitely consider throwing in Clyne at right-back, despite his obvious lack of match fitness.
He didn't looked out of step in either of his outings for the U23s, and with City no doubt willing to go 'long' in pursuit of victory his nous could be invaluable.
Mixing up bodies in midfield is essential too, as that Henderson, Milner, Wijnaldum trio is way too staid for a top-level Champions League clash, and I think Oxlade-Chamberlain should come in.
It could also be argued that Lovren could come in for Matip at centre-back, but the latter largely coped well on Saturday despite mis-steps from both him and Van Dijk.
Otherwise there's little to alter, as Karius, Van Dijk, Robertson, Salah, Mane and Firmino are automatic starters.
JOEL: I'd have a serious think about the right-back position.
Palace clearly targeted Trent with high balls and were able to exploit his defensive weaknesses, which played a part in conceding the penalty.
Zaha gave him a really tough time and Marcus Rashford did likewise at Old Trafford recently.
Leroy Sane has the ability to do the same and I wonder whether the experience of Milner could be a possible option there against City, given it's too soon to throw Clyne back into a game of that magnitude.
If Trent does start, he'll need adequate support from those around him so he isn't left isolated one-on-one.
If Can recovers in time, he comes straight back into midfield in place of Wijnaldum for me, while I'd also look to start Oxlade-Chamberlain.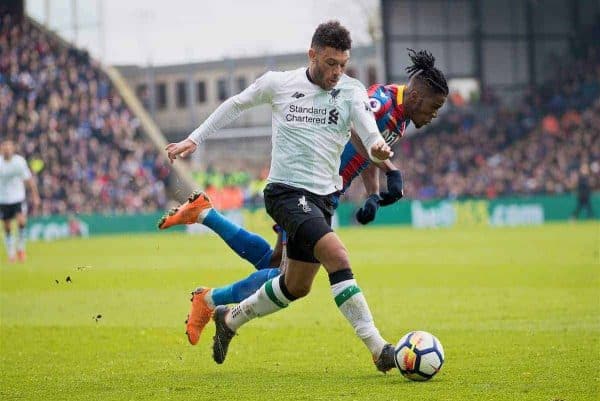 ALEX: I think Klopp's subs told the story: Wijnaldum was dragged off early to preserve his legs for what's likely to be an absolute basketball game against City, while Ox was limited to a cameo for the same reasons.
I expect (and encourage) both to start in midfield, ideally in front of Can; however, Henderson won't let a game like that pass him by and will be well up for the challenge if called upon.
In an ideal world, Klopp could look straight to Clyne for more defensive stability down the right, but match sharpness completely trumps reputation and the onus will be on Trent to prove himself.
The only other question mark for me surrounds Van Dijk's partner in defence.
If the first leg were away, I would opt for Lovren, but I worry about the combination of his mindset and the Anfield crowd.
The Croatian is always and forever written into Anfield's European lore, but it might serve him best to stay out of the spotlight this round.