Liverpool stuttered to a goalless draw at home to Stoke City on Saturday afternoon, serving as a warning shot to their Premier League top-four hopes.
Mirroring their struggle at The Hawthorns the previous weekend, the Reds prepared for their Champions League semi-final second leg at AS Roma with a stalemate against more lowly opposition.
Having drawn 2-2 away to West Brom, Jurgen Klopp's side were forced to share the points for the second consecutive league game, with the Potters holding firm on the road.
Mohamed Salah went closest when Jordan Henderson sent him through within five minutes, but the winger proved his mortality as he dinked over Jack Butland and wide in his only major contribution to the game.
With Chelsea earning a 1-0 win away to Swansea City later in the day, bringing themselves within six points of Liverpool having played a game fewer, the race for a Champions League place grows fiercer.
So what should Klopp take from this frustrating clash ahead of Wednesday night's European decider in Rome?
This is Anfield's Jack Lusby (@jacklusby_) and Matt Ladson (@mattladson) were joined by Joel Rabinowitz (@joel_archie) to discuss Liverpool's 0-0 draw with Stoke.
The good…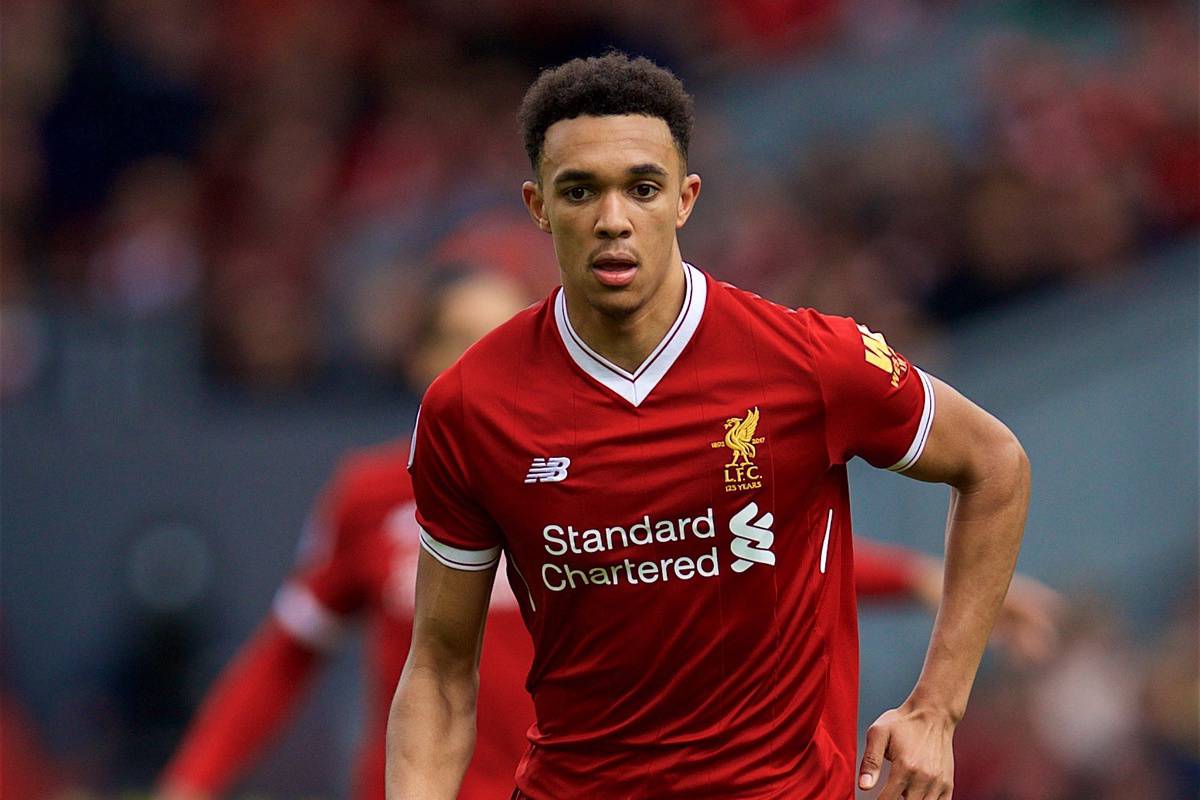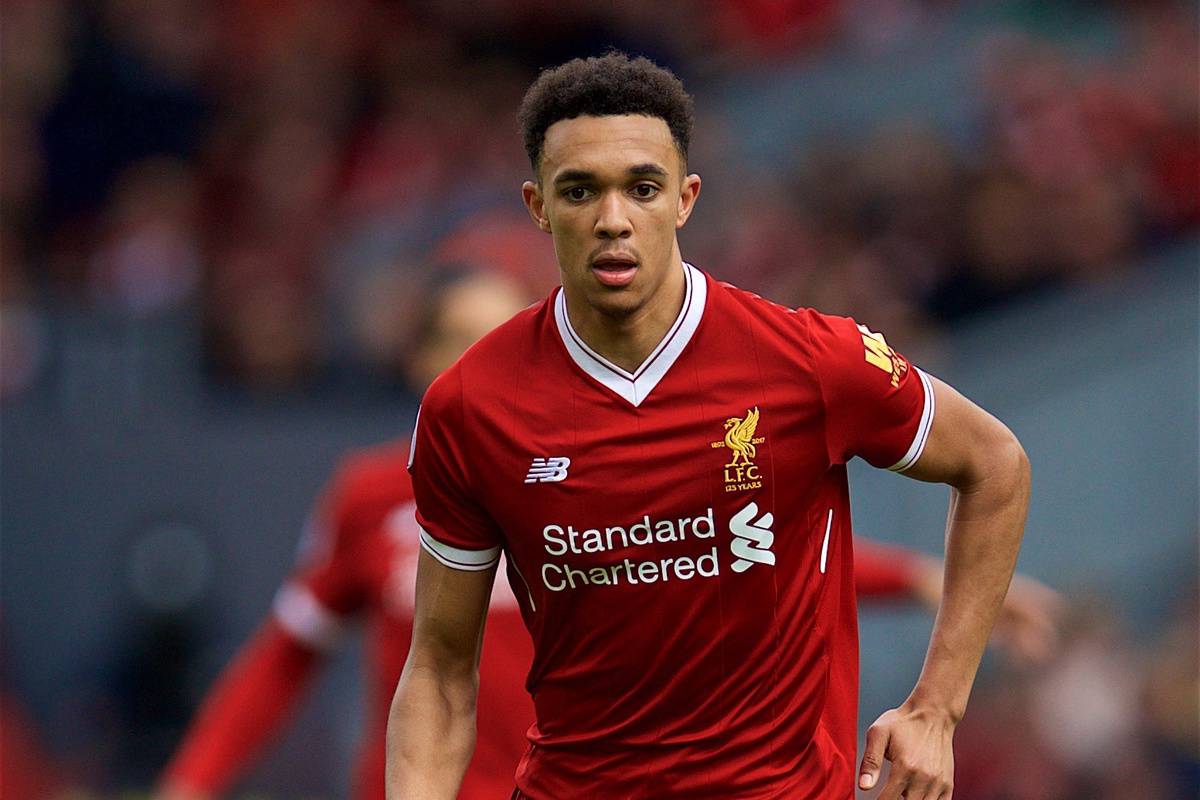 JACK: An early kickoff, sandwiched between two of the biggest games of the season, was never going to be a classic.
There are few genuine positives to take from a 0-0 draw with Stoke, but on a basic level at least Liverpool were able to extend their unbeaten run to nine games while making five changes.
Alexander-Arnold was the main focus in an unlikely role—I expected him to start as a wing-back in a 3-4-3—and he performed well in midfield before coming off, which bodes well for the future.
And though there were signs of lethargy, or even complacency, at times, the perseverance towards the end showed, at least for me, that this wasn't seen as a dead-rubber.
MATT: Klopp had asked for an atmosphere despite the early kickoff, and although it was far from the sounds of four days before, the Anfield crowd did their best to help inspire the team.
On the pitch, there was less 'good' to recall. The centre-backs did well, but then they were barely tested.
It was good to see Alexander-Arnold get a run in midfield, even if the setup was a bit strange with him sometimes asked to play as wing-back and others in regular midfield.
The situation that has caused the need for him to play in midfield though is more worrying.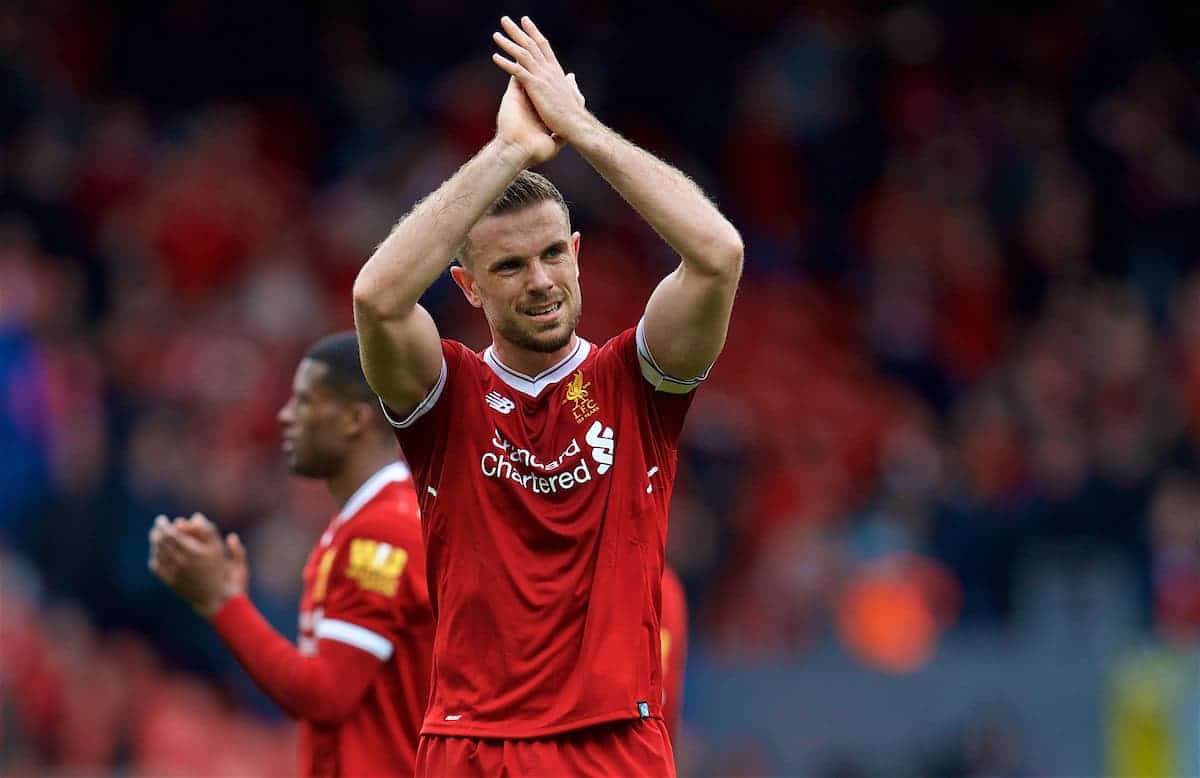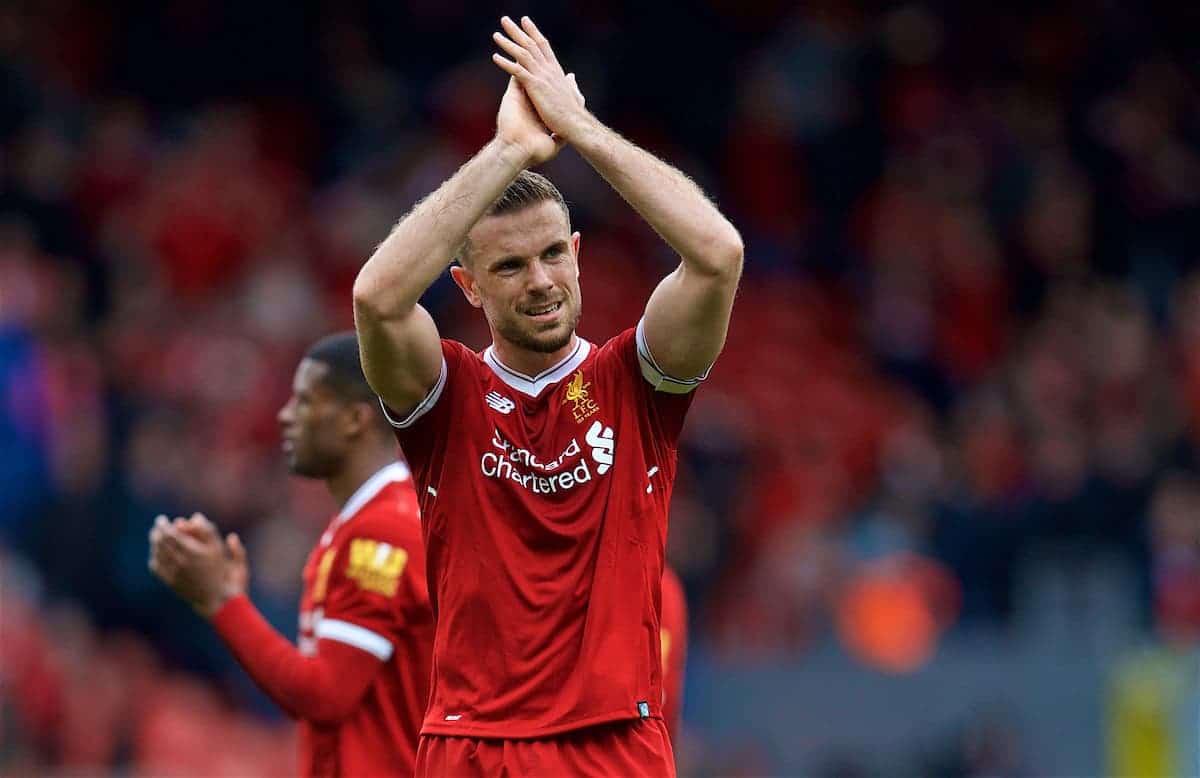 JOEL: No more serious injuries.
The squad is down to bare bones by this point, with the likes of Matip, Can, Lallana and now Oxlade-Chamberlain all unavailable, while Mane had to be wrapped up in cotton wool.
That was my biggest concern going into this one, and hearts were in mouths for a couple of minutes when Henderson went down holding his ankle.
Touch wood he's fine for Wednesday, along with Trent who also picked up a dead leg.
It's so crucial that Liverpool can keep their key players fit between now and the end of the season and the consequence of that might be that the likes of Firmino and Salah play slightly within themselves in these types of games in order to preserve themselves for the Champions League.
The bad…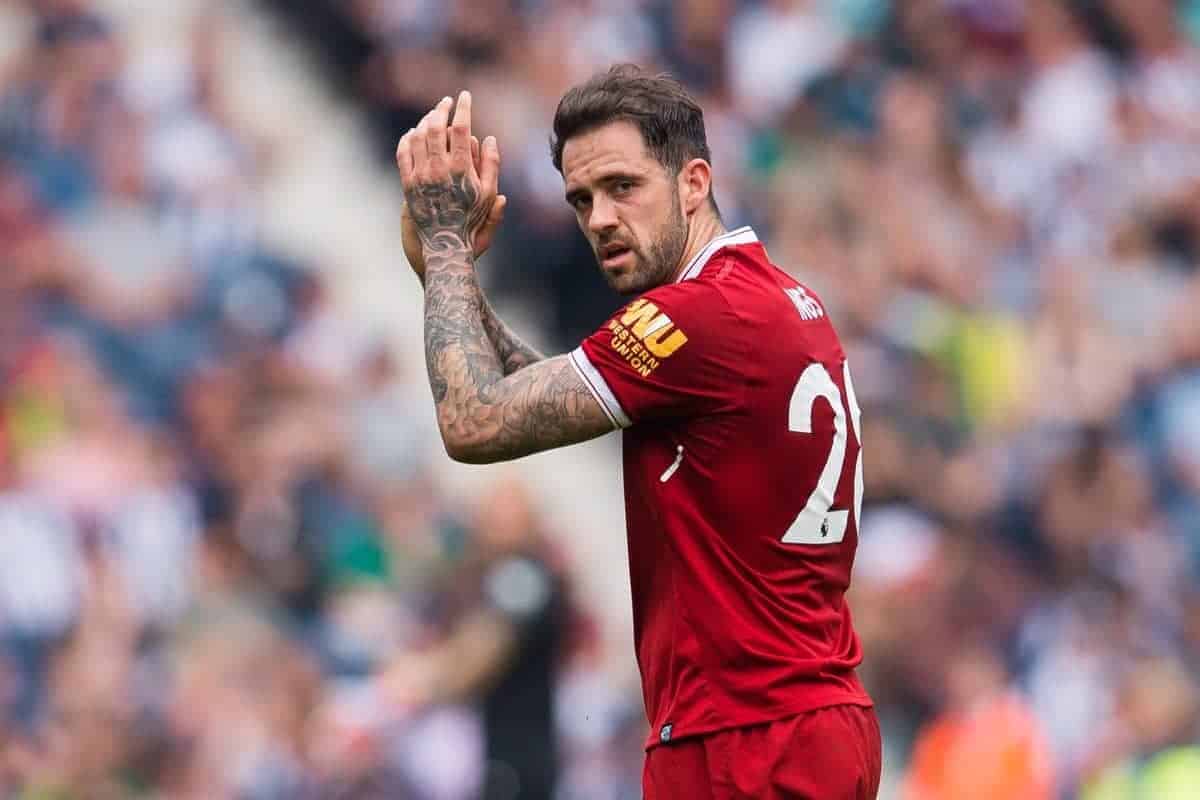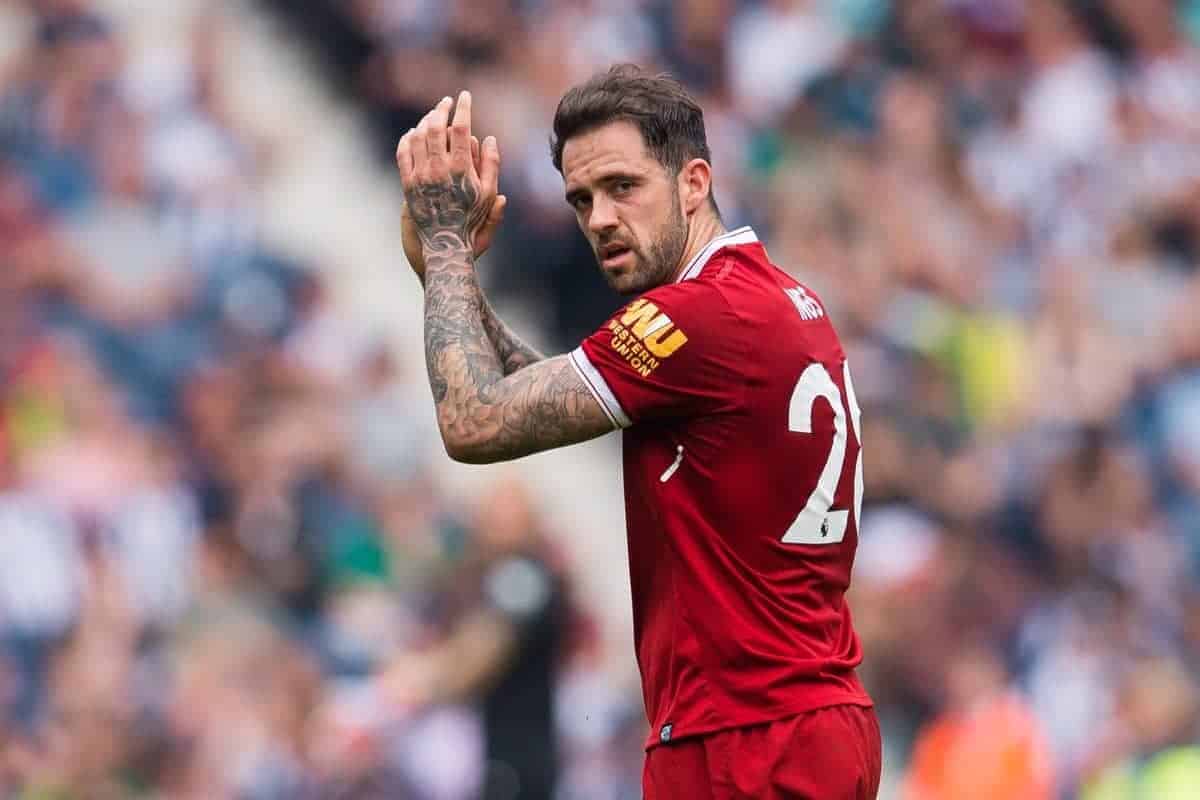 JACK: I'll save the criticism of Andre Marriner to Matt and Joel, but for me beyond that the main negative was how weak Klopp's rotated side seemed.
As Joel explained above, with Matip, Can, Lallana, Ox and Mane all out his hands were tied somewhat, but that the likes of Gomez and Ings were unable to perform should be a major concern.
It provided a stark reminder that this summer transfer window should be used to flesh out the squad, be it with the return of some of this season's loanees or making astute signings.
This is the stage in the season where having the likes of Grujic, Wilson, Origi and Sturridge available would have been invaluable; the latter three are all considerably better than Ings.
MATT: Unfortunately, plenty. I hate to moan about referees but that's two weeks in a row now where there's been a 100 percent penalty not given for us. With VAR we're at least four points better off this season.
Aside from the farcical refereeing, the biggest takeaway was the clear drop-off in quality from our 'best XI' to those squad players who deputise in these situations. Moreno, Gomez and Ings absolutely failed to even adequately step in.
If Danny Ings is still a Liverpool player next season, something has drastically gone wrong this summer.
Another draw—I hate draws, as I explained last week—and now only the two bottom sides have drawn more than us this season.
The reason for that is that our squad depth isn't good enough and our sub options are weak. It must improve next season.
Another thing that has to improve is our record in early kickoffs under Klopp. It's genuine relegation form; he needs to stop moaning about them and focus on what he can change to improve them.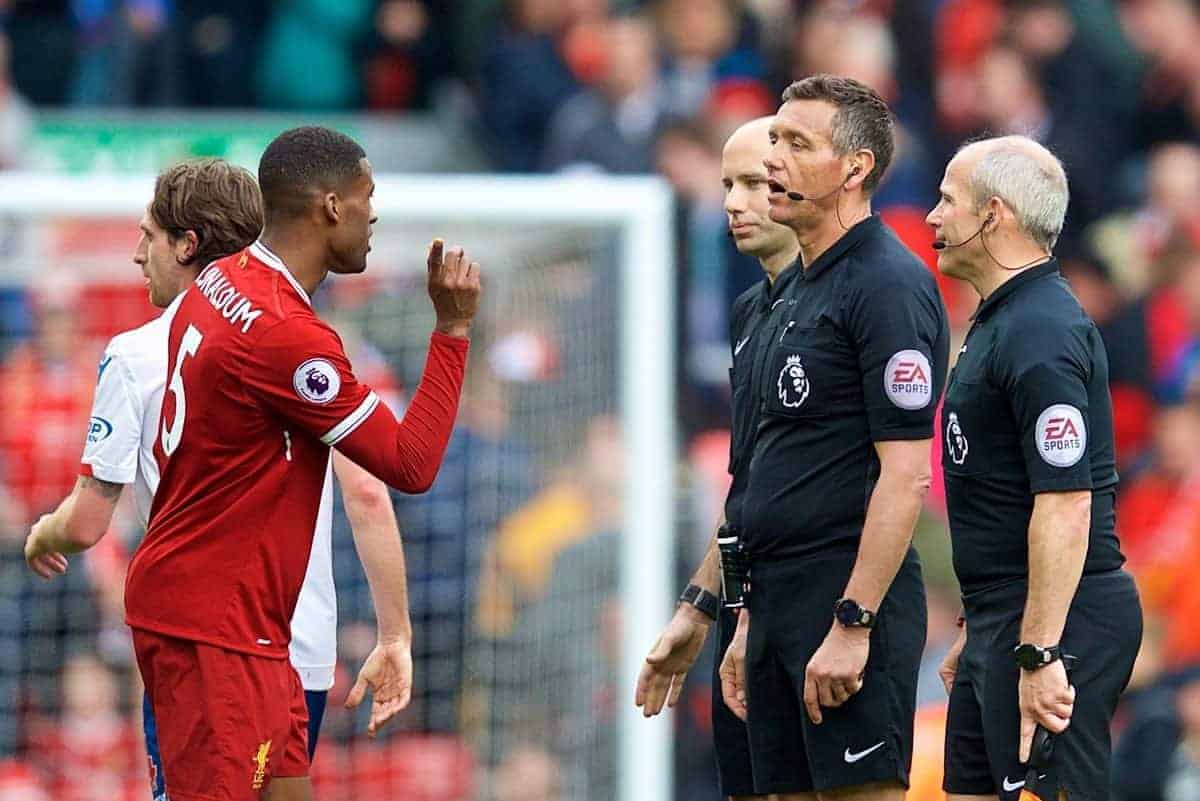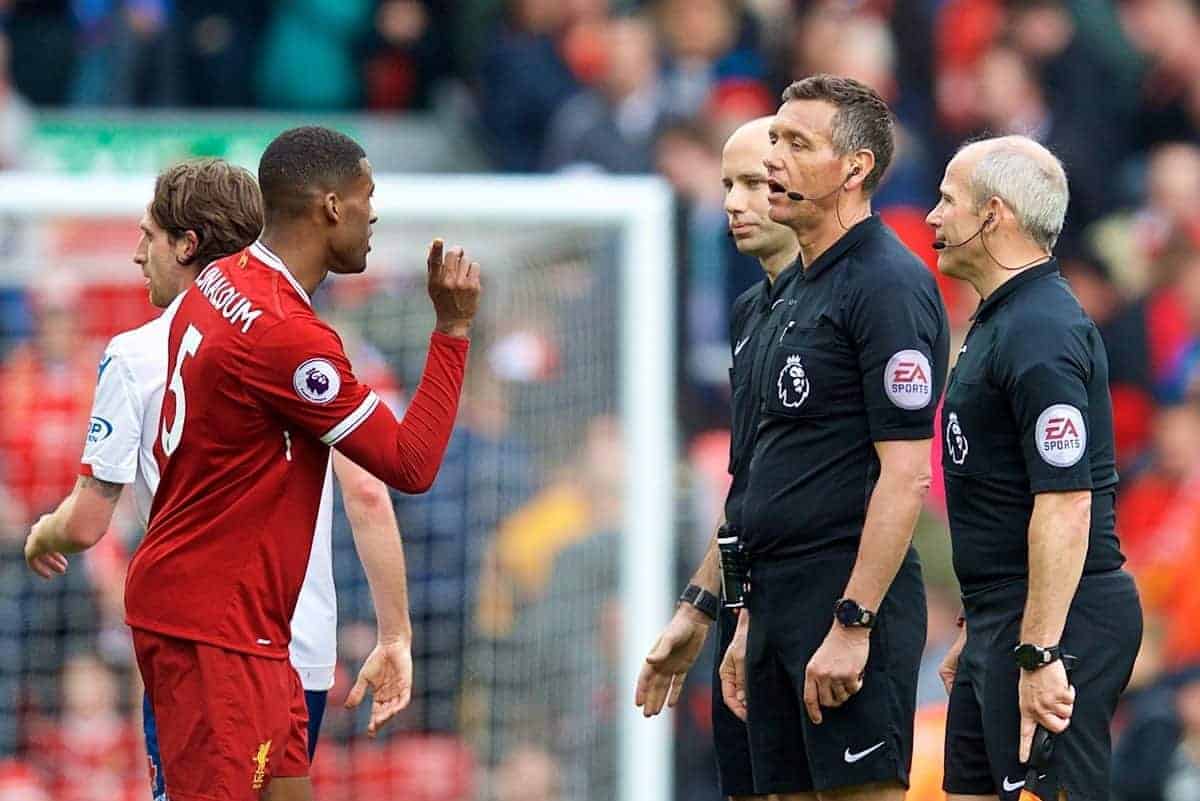 JOEL: Liverpool clearly weren't quite at the races, perhaps understandably given the inclusion of several players who've not played a huge amount of football this season.
Despite that, they still did more than enough to win the game (Salah and Trent really ought to have put it to bed in the first half), but I have to say Marriner and his assistants were just the latest in a line of appalling officials this season.
Quite how Liverpool haven't come away with at least one penalty there is simply astounding.
Erik Pieters' handball to block Gini's cross denies a certain goal and is about as blatant as they come, while Marriner also appeared to give Stoke's defenders a free license to manhandle and wrestle Salah and Firmino in the box whenever they liked.
Sometimes when you're not at your best you need a decision to go your way, and if the referee had done his job properly we're probably talking about a fairly comfortable, hard-earned win.
And are you still confident of a top-four finish?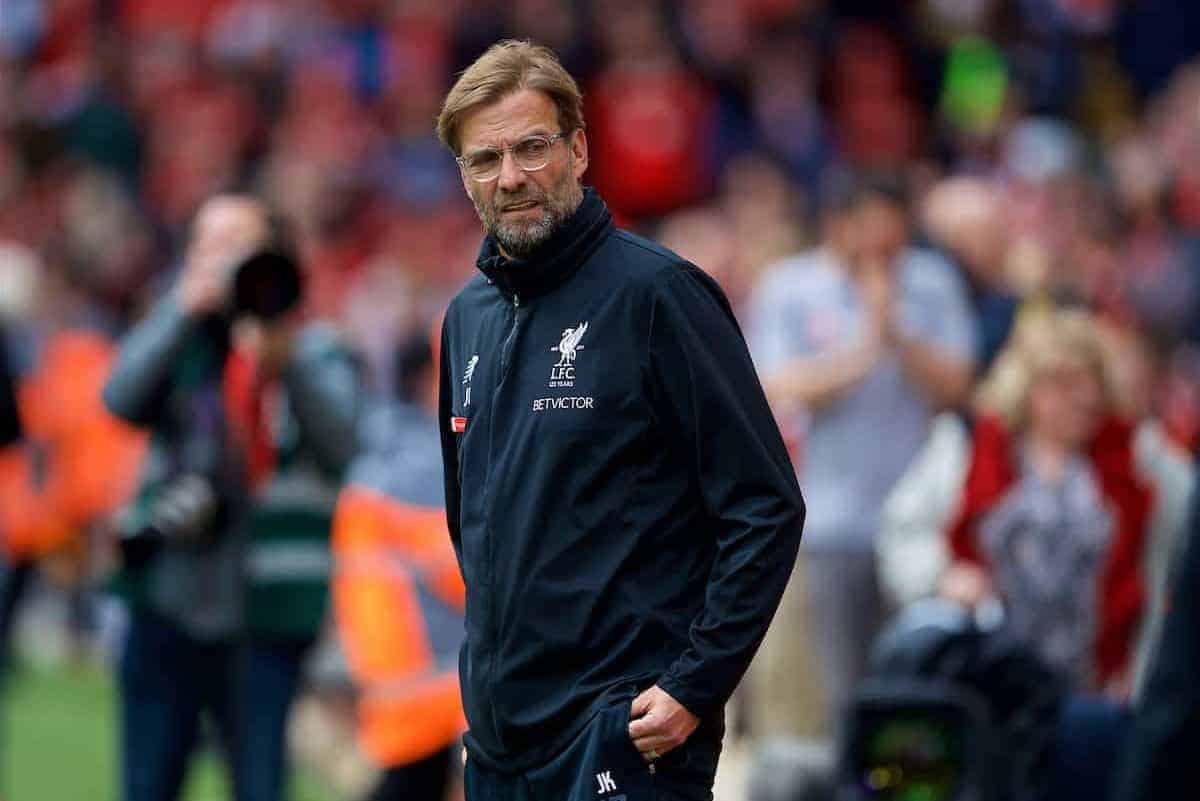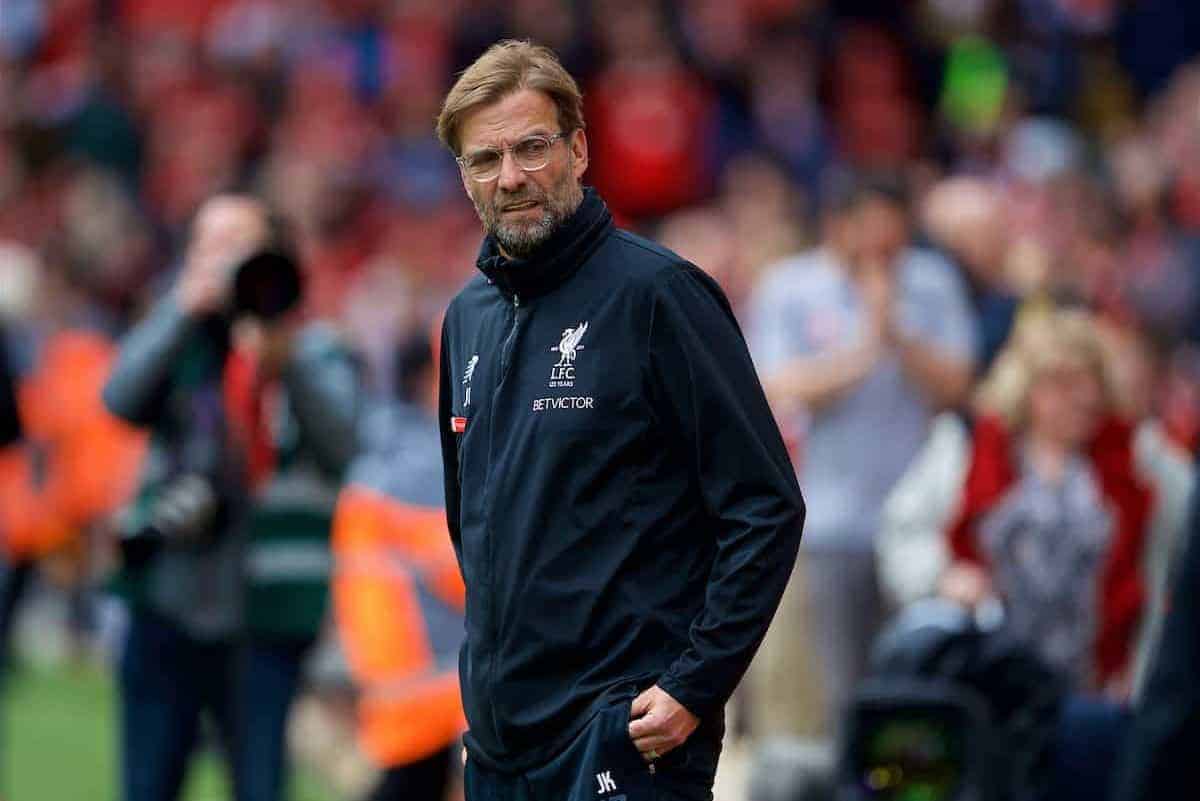 JACK: Yes. These two draws will hopefully inject some urgency ahead of next weekend's trip to Stamford Bridge, and the big-game feel should play into our hands.
Failing that, a win over Brighton will do. That 5-1 at the Amex in December should be inspiration enough.
Injuries have come at the wrong time and priorities certainly seem to have shifted, but Liverpool would be in a much worse position if they'd not taken points from the last two games.
MATT: Given how every player bar the 'keeper and two centre-backs looked either injured or absolutely knackered, I'm getting very concerned.
Chelsea's two other games are very winnable and I fully expect them to do so. We simply have to avoid defeat at Stamford Bridge. And they will be well up for it after what will likely still be a tough night in Rome for us on Wednesday.
A Champions League semi-final second leg, a must-not-lose away to Chelsea, a potential must-win against Brighton, and then (hopfeully) a Champions League final. I'm not sure my heart can take these four games in a row.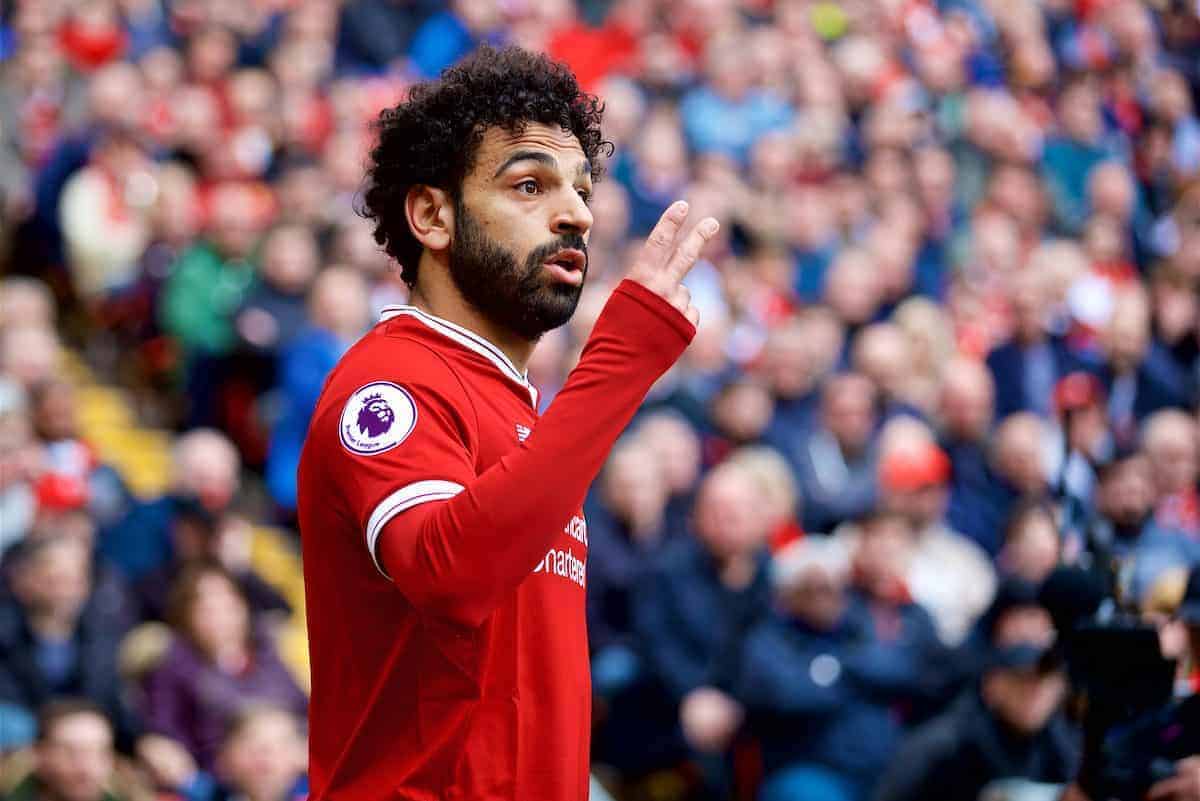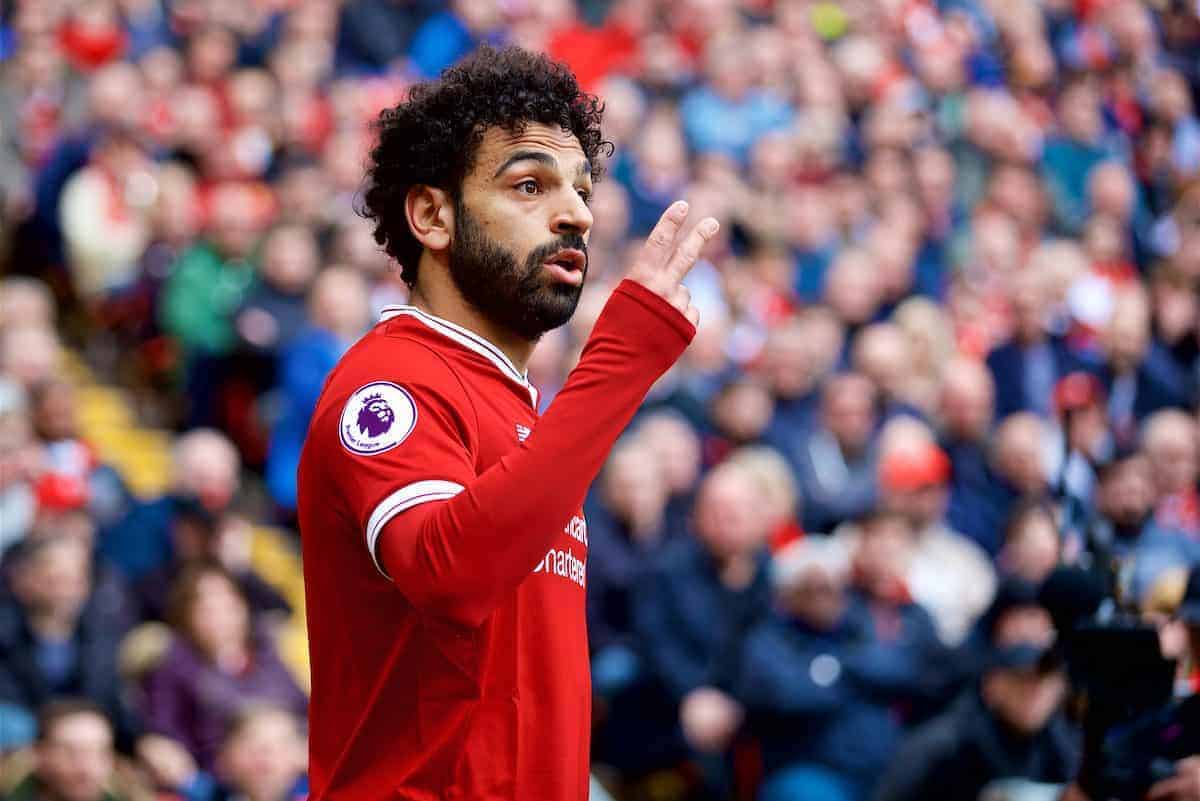 JOEL: The rational side of me says there's absolutely no need to panic.
A draw against Chelsea next week would do the job, and even if worst comes to worst and Chelsea win all their remaining games, including beating Liverpool, a home win against Brighton on the final day at Anfield would still be enough.
That said, it's hugely frustrating that it's even come to this point and I had really hoped it would be in the bag already.
To drop points in successive games against the sides placed 20th and 19th in the league is tough to swallow and I don't like the fact we've given Chelsea hope—it's getting a little bit too close for comfort now.
Perhaps, though, this is maybe an inevitable price you have to pay when going so deep into the Champions League with a squad severely lacking in depth by this stage in the season.