Liverpool midfielder Georginio Wijnaldum has had no problems sleeping in the build-up to the club's biggest match in over a decade.
The Reds have one foot in their first Champions League final for a decade as they take a 5-2 first-leg lead to Roma's Stadio Olimpico.
Everyone associated with the club would have been sleeping a lot more soundly had a late lapse not allowed the opposition to score twice – but it is not an issue for Liverpool's Holland international.
"Good. Relaxed. I don't have problems with sleep," was Wijnaldum's response to an enquiry about how he felt.
"It is the first time in this position where I play a game like this so it's not like I feel different or anything. Of course it is a different match but the feeling is the same.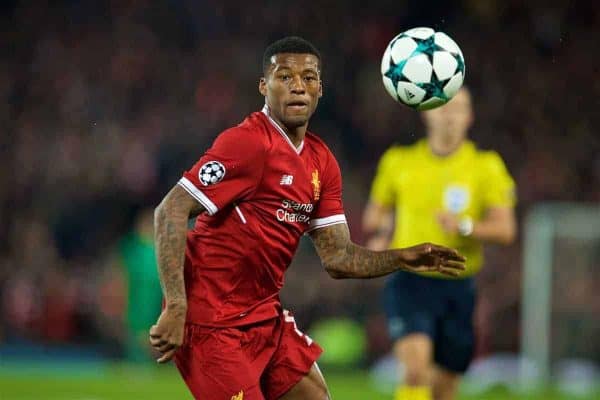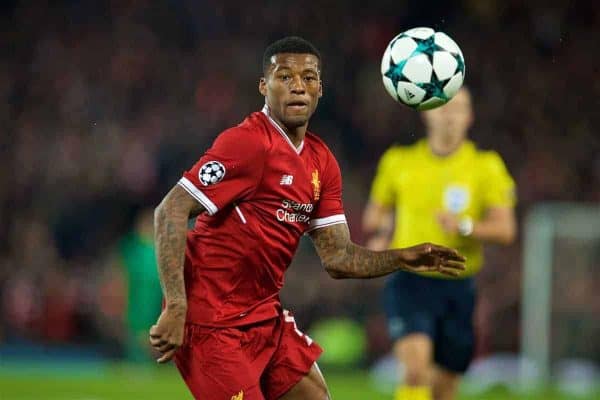 "We are now so close that you can go to the final and try to win it but at the beginning of the season I didn't really think about it because this is my first season in the Champions League and I didn't know what to expect or how difficult it was.
"There was a little bit of disappointment (at conceding two goals) but if someone had said from the beginning would we take a 5-2 win over Roma, I think everyone would have taken it.
"It's basically like the game (quarter-final) against Manchester City; we had three goals in that and we were happy with that so why can't we be happy now?
"We always have confidence we can score, especially the way we play. Some days you don't score but then you have to make sure you don't concede."
Liverpool's front three of former Roma winger Mohamed Salah, Roberto Firmino and Sadio Mane have provided 88 goals this season and there is an expectation they will add to that as Liverpool have not failed to score in a European away match this season.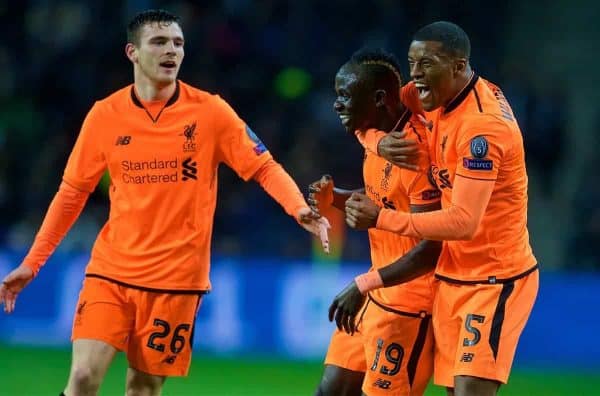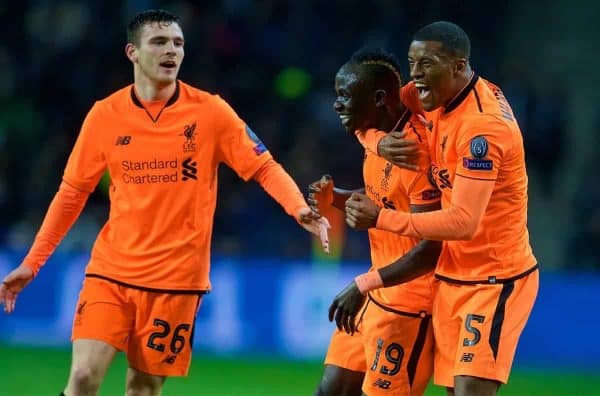 However, with Roma yet to concede at home in the Champions League, they may have to prepare themselves for a gritty, resilient performance to avoid a repeat of Barcelona's exit on away goals in the last round despite taking a 4-1 lead to the Italian capital.
"I saw videos of it. I think it is a warning," added Wijnaldum, who has been exchanging WhatsApp messages with Roma midfielder and international team-mate Kevin Strootman.
"I think there was also a warning for us for the way we played against City; first half (of the second leg) was difficult but second half I thought we played a good game.
"We didn't play the game to not concede, to not lose the game, we played to win and that is why we won and that is what we are going to do on Wednesday as well.
"We can create chances if we play our game."
Wijnaldum said part of their first-half difficulties against City at the Etihad Stadium were caused by the players losing their usual fearlessness.
"We were dropping too deep. I think maybe because we were impressed and maybe a little bit too scared," he said.
"We were motivated and concentrated but surprised, we weren't really ready for what was to come…their unbelievable attacking speed."
It took a half-time intervention from manager Jurgen Klopp to turn a 1-0 deficit into a 2-1 victory.
"He said we didn't need to be scared, we just have to play our own game and if we played football we would create chances," added the Dutch midfielder.