Jordan Henderson has spoken of his admiration for Liverpool supporters, acknowledging the part the fans have played in the Reds reaching the Champions League final.
The Reds captain is only a day away from leading his team out against the current holders of the trophy, looking to establish his place among historical greats.
While Henderson knows he and his team will need to be on top form to beat Real Madrid, the skipper has also allowed that the support from the stands and even around the ground in the run to the final has been pivotal.
"The fans have played a massive part in getting us to where we are in this competition," he told journalists.
"I'm sure Madrid have great fans too but hopefully ours can create an atmosphere similar to at Anfield because it's made a big difference to us."
Henderson was also asked about his manager and the differences between Jurgen Klopp and his opposite number, Zinedine Zidane.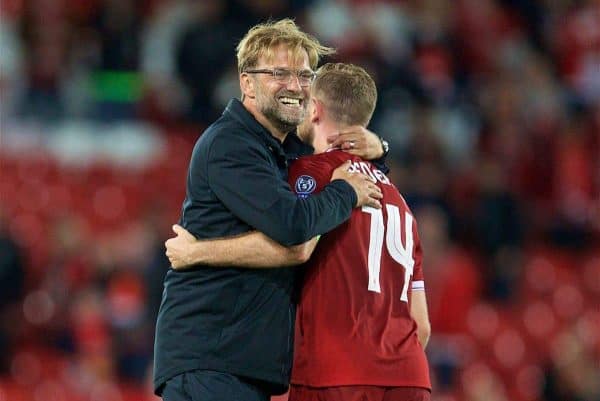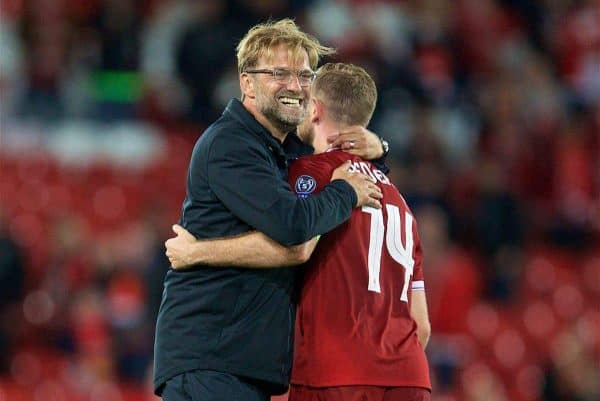 While Klopp has often cut an animated figure in his technical area, Zidane has more of a reputation for being studious and calm—not always a true representation of the Frenchman, for what it's worth—during games.
The No. 14 was quick to pay tribute to his manager and acknowledged that the team is likely to be mirrored in energy by their mentor.
"I cant compare because I don't know what Zidane is like!
"But for our manager, as players we feel very privileged to have him and we learn a lot from him. What he's done since arriving at the club is incredible.
"I'm sure he'll be intense on the sidelines but that's good for us as players and we'll play that way as well."
Henderson is hoping to become the first Reds captain to lift the European Cup since the man who he replaced in the role, Steven Gerrard.