Liverpool supporters hoping to attend this month's Champions League final are enduring a nightmare experience finding accommodation in Kiev.
The Reds booked their place in the showcase at the Olimpiyskiy Stadium with a 7-6 aggregate win over Roma in the semi-finals, and will take on Real Madrid on May 26.
Jurgen Klopp has led his side through a remarkable run in Europe to set up the club's biggest game since their defeat to AC Milan in the final in 2007.
But for fans hoping to see Liverpool in action in the Ukraine have been left outraged as Kiev hotels look to take advantage of the demand for rooms.
The city was announced as host of the Champions League final back in 2016, but despite this near two-year period to prepare for an influx from the continent, supporters are instead left exploited.
Shortly after the final whistle in the second leg at Stadio Olimpico was blown, comparisons of prices for rooms on the weekend of the final and the following week were stark:
https://twitter.com/Tony_K1892/status/991787728575631361

Not many hotels left for Liverpool or Real Madrid fans in Kiev on the night of the CL final within 30 miles of Kiev. These are the only 3 on one price comparison website pic.twitter.com/GeUN2M5V76

— Rob Harris (@RobHarris) May 2, 2018
Some sound deals on hotels in Kiev going there….? pic.twitter.com/aFcJGCIrTD

— Gareth Roberts (@robbohuyton) May 3, 2018
Some cracking hotels deals knocking about in Kiev around Champions League final time…

Lovely touch chucking in free parking AND internet, too. pic.twitter.com/7FhgJOipdC

— Coral (@Coral) May 3, 2018
Price for 2 nights at the same hotel in Kiev 1 week apart – guess which falls on the night of the Champion's League final? pic.twitter.com/I7W59zr3xw

— Bdeshayes (@btdeshayes) May 4, 2018
A comparison of hotel prices in Kiev (one person, one room) on #ChampionsLeague Final night, and then the following Wednesday. Supply and demand, eh? #UCL pic.twitter.com/nbGefYZw2a

— Will Downing (@WillDowningComm) May 6, 2018
The prospect of paying £10,000 to stay in a three-star hotel in the centre of Kiev is not one many would have anticipated as they dreamed of watching the Reds lifting their sixth European Cup.
That the cheapest rooms, miles from the centre, are in the four-figure mark is outrageous, even considering an overwhelming demand from supporters from both England and Spain.
Even more troubling are stories of forward-thinking fans who have since had their bookings cancelled with no warning, only to be offered the same rooms for a substantially higher price:
https://twitter.com/Gilly0151/status/992716243235942400

Booked my hotel for Kiev months ago. No @bookingcom have decided that they are gonna cancel it for me free of charge so I can re-book it for 15 grand! #Kiev #LFC #ChampionsLeagueFinal pic.twitter.com/kSZKYlWfbR

— stephen (@ste_2512) May 3, 2018
So @bookingcom you really need to sort these hotels/hostels out in Kiev. I've now had 4 different places try to or actually cancel my booking. It's unacceptable and you need to do more to stop this!

— ???? ? (@Liver16bird) May 8, 2018
Second Hotel has cancelled on us and demanded more money for Kiev. Prices on https://t.co/1cnynKgvCF £2000-£37000 for 4 nights!?. @TonyBarrett @LFC

— Joe kelly (@Joekelly1990) May 8, 2018
Fortunately, the rapacity of hoteliers is not shared by some residents of the city, with the Liverpool Echo reporting a warming gesture from Kiev native Victor Kylymar in response.
Kylymar has set up the Facebook page Kyiv FREE couch for football fans 26/05/18, allowing locals to offer free accommodation for supporters, with the group closing in on 4,000 members at time of writing.
"I'm not a big football fan. I like watching matches but I'm not keen on one team," he told the Echo.
"But the final of the Champions League is a big event, and for Kiev it's not just to earn money, it's an obligation to host this at a high level and to prepare good conditions for a reasonable price and offer good conditions for people.
"It's not like monopoly, doing whatever we want. This is a common event for all of Europe and to use this to make money is not the best idea."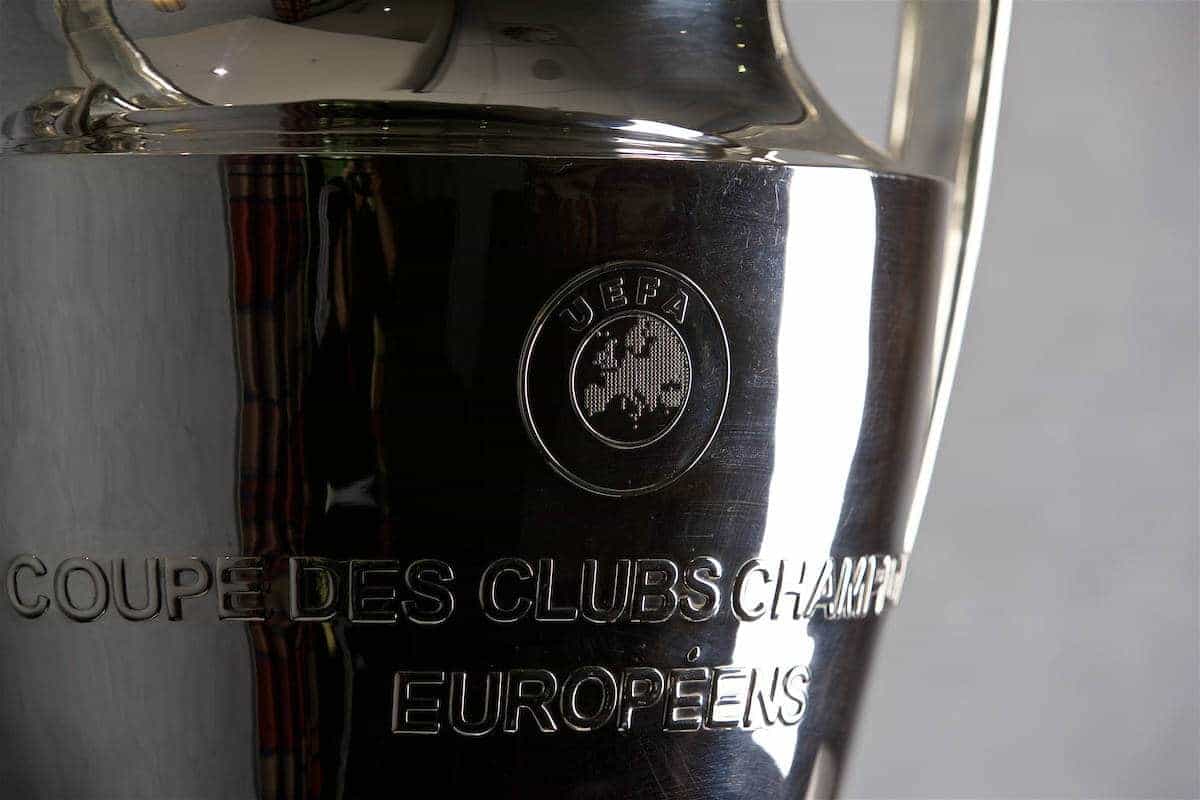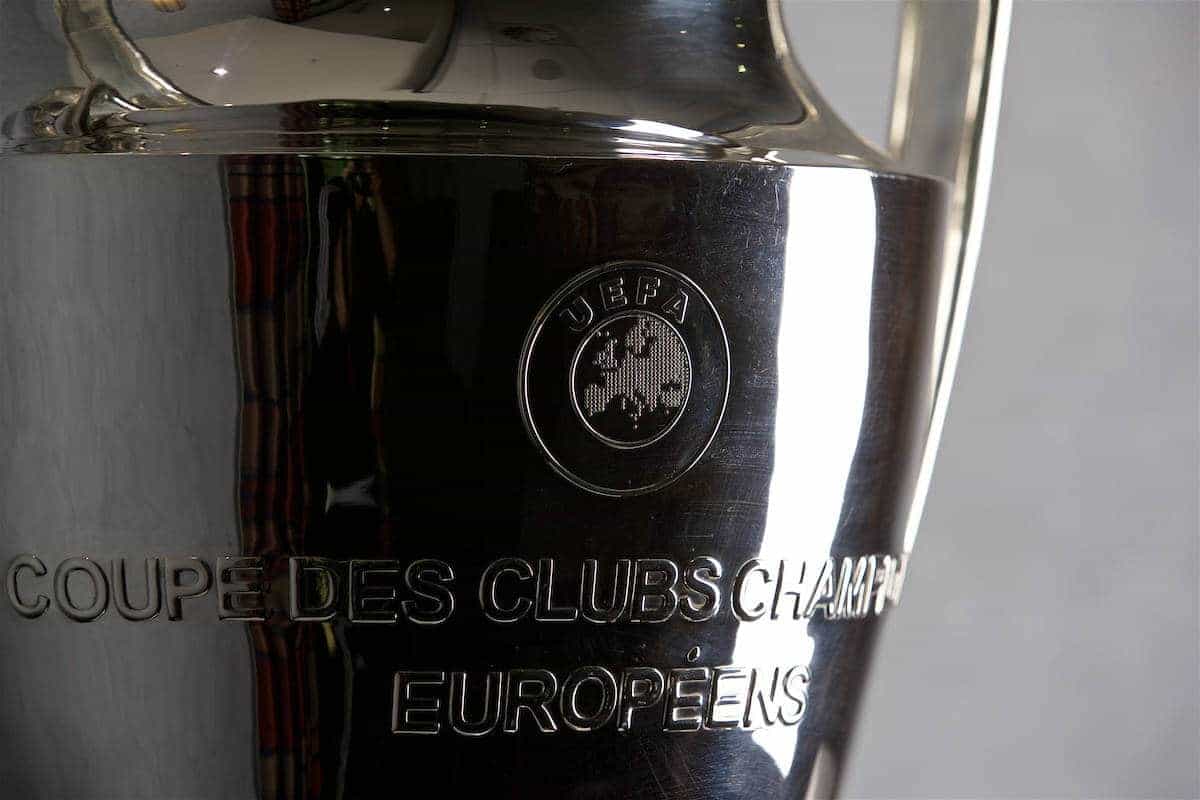 This is not a new phenomenon, of course, with This is Anfield's James Nalton recalling his experience in finding a place to stay for last year's final in Cardiff.
Nalton explained how there were "no reasonable hotels for miles around," leaving him to book a campsite which was "still quite expensive."
Compounding the issue with accommodation in Kiev is the likelihood of supporters even securing tickets for Liverpool's clash with Real, as the club's official website revealed on Wednesday.
With the Reds allocated just 16,626 tickets for the 63,000-capacity stadium, and 25,578 supporters registered for Monday's ballot, there is a one in 3.7 chance of being successful.
Liverpool added: "To ensure the safety and security of fans, the club urges supporters who do not have a ticket not to travel to the Ukraine capital."