Joe Gomez is looking to develop his game at centre-back alongside Virgil van Dijk, with the pair likely to start Liverpool's first game of 2018/19 together.
With Joel Matip struggling with a quad injury and Dejan Lovren arriving back at Melwood late after his World Cup exertions, this is a wonderful opportunity for Gomez to nip in and make the centre-back spot his own.
The 21-year-old sees it as his strongest position moving forward, despite being able to perform on either flank as a full-back.
Should Gomez start Liverpool's opening Premier League game at home to West Ham on August 12, he will need to be helped along by the colossal Van Dijk.
Speaking to LiverpoolFC.com, the Reds youngster has spoken about the Dutchman's influence, describing him as both a mentor and a friend:
"He is as you'd expect—dominant.

"He is a good guy, he was skipper at Southampton and is for Holland, and his presence is felt within the camp.

"I personally get on well with him, both in terms of what we're into and banter-wise. He is a good guy and it's a pleasure to play alongside him.

"Hopefully I can keep learning from him and keep progressing.

"As I said, we get on well off the pitch—he's like my big brother. It's a pleasure to play with him and it's about learning from him.

"He is experienced, and I've got time to grow into that position [centre-back].

"I enjoy playing there; hopefully we can build and keep progressing together."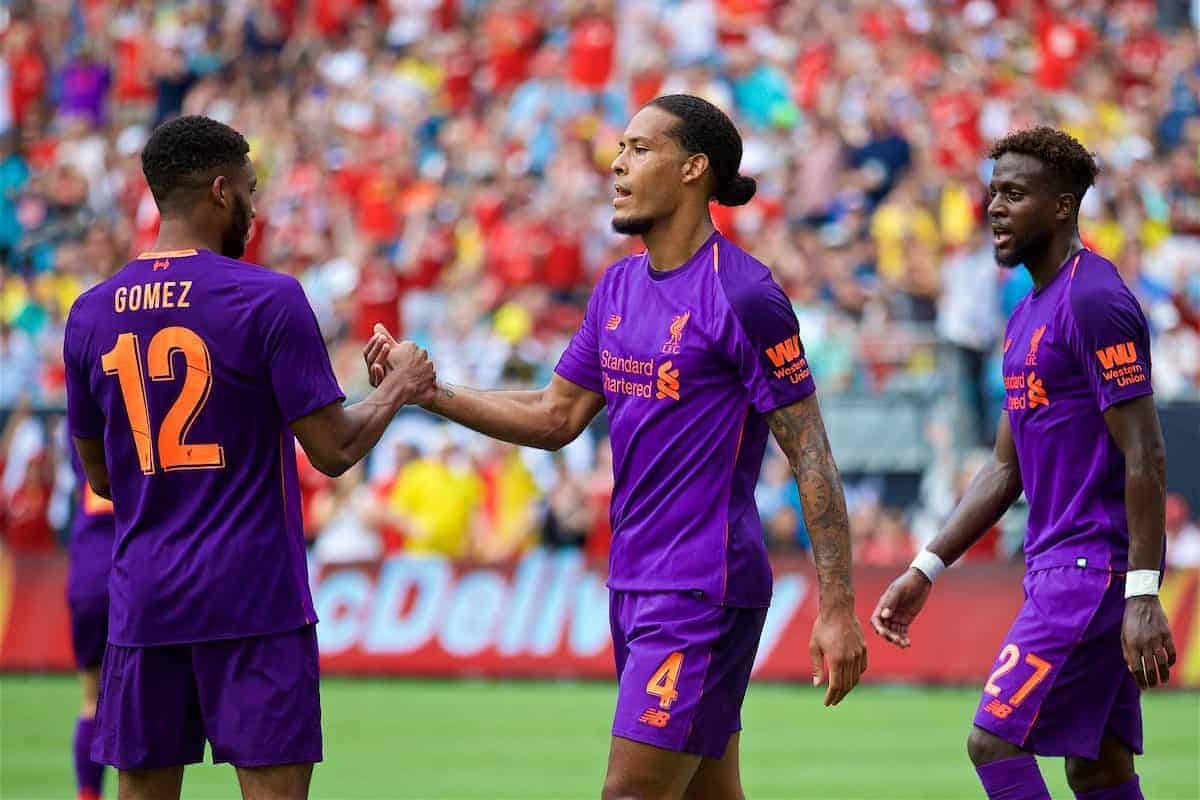 Gomez also touched upon the areas that he can improve in the most by watching Van Dijk, as he continues to mature as a footballer.
"I think his dominance—the way he can dominate, not just off the ball or in physical battles, but on the ball and the way he has his presence on the pitch felt," he explained.
"It's something that comes with experience and is something I want to bring into my game by keeping on learning. I'll do my best to do so."
Jurgen Klopp is never afraid to give young players a chance and Gomez must know this is an opportunity to prove he can usurp the likes of Matip and Lovren long-term.
"You've got to visualise yourself in the best possible position and I'll be doing all I can to be prepared if that's the case," he said, referring to starting against West Ham.
"If not, then not—but of course I have to prepare mentally for that possibility and make sure I am ready on and off the pitch."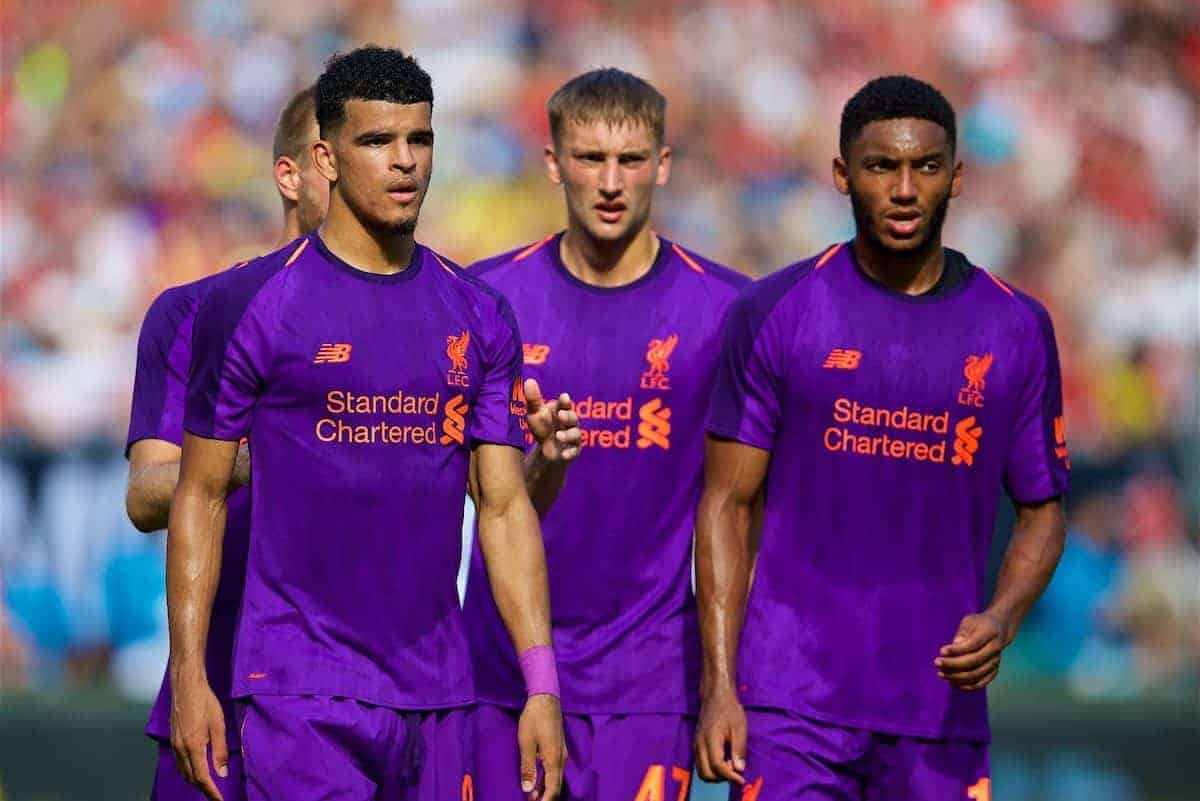 Gomez performed well at right-back last season, but there were times when his limitations in the role were exposed, mainly in terms of attacking quality.
He is a centre-back by trade and now is the time for him to go up a gear and prove that can be a future regular for Liverpool.
The England international is expected to start next to Van Dijk when the Reds take on Man City in New Jersey on Thursday—it will be another chance to catch Klopp's eye.