Liverpool fan John Hablitz woke up on Friday with the realisation that Liverpool fans' dreams came true.
As the news of Allison's signing began to spread, I found myself anxious. "This isn't real, is it?" After all, the Liverpool faithful have been monotonously droning on and on about our weak spine for years.
Arguments over lacking a quality centre-back were alleviated with the closing of the ludicrous Virgil van Dijk saga.
The calls for a snide, hard-tackling force are seemingly answered with the addition of Naby Keita a year after the agreed deal. And let us not forget the addition of Fabinho: a strong defensive midfielder with tremendous distribution qualities.
Oh yeah, that 'keeper fella too.
The best part: every club wanted our new additions. Man United were linked with Fabinho, Chelsea to Allison, Man City with Van Dijk and Barcelona with Keita.
All because of one man, Jurgen Klopp. Pure joy.
Then I made the terrible mistake of getting on Twitter.
https://twitter.com/RedLacazette/status/1019229581222596609

Jurgen Klopp in 2016:

"Other clubs can spend big money on top players. I want to do it differently. I would even do it differently if I could spend that money."

January 2018:
Breaks the world record for a centre back.

July 2018:
Breaks the world record fee for a goalkeeper. pic.twitter.com/6t4KWeSmnu

— Transfer News (@TransfersLlVE) July 20, 2018
Klopp in 2016 "Other clubs can go out and spend more money and collect top players. I want to do it differently. I would even do it differently if I could spend that money"
Klopp's spending in 2018:
Van Dijk £75M
Keita £55M
Fabinho £42M
Alisson £70M
Biggest hypocrite in football?

— MUFC_Source_ (@MUFC_Source_) July 18, 2018
Klopp seemingly has become a target. Our manager, the same bloke who half of our rivals fawned over in Germany. The same ones who would have welcomed him with open arms.
Not only that, apparently he is a hypocrite. These rivals are taking every attempt to discredit Liverpool's systematic rise to the top.
This isn't moneyball. Liverpool didn't nor are buying success. It took time, planning and a lot of lessons learned for FSG.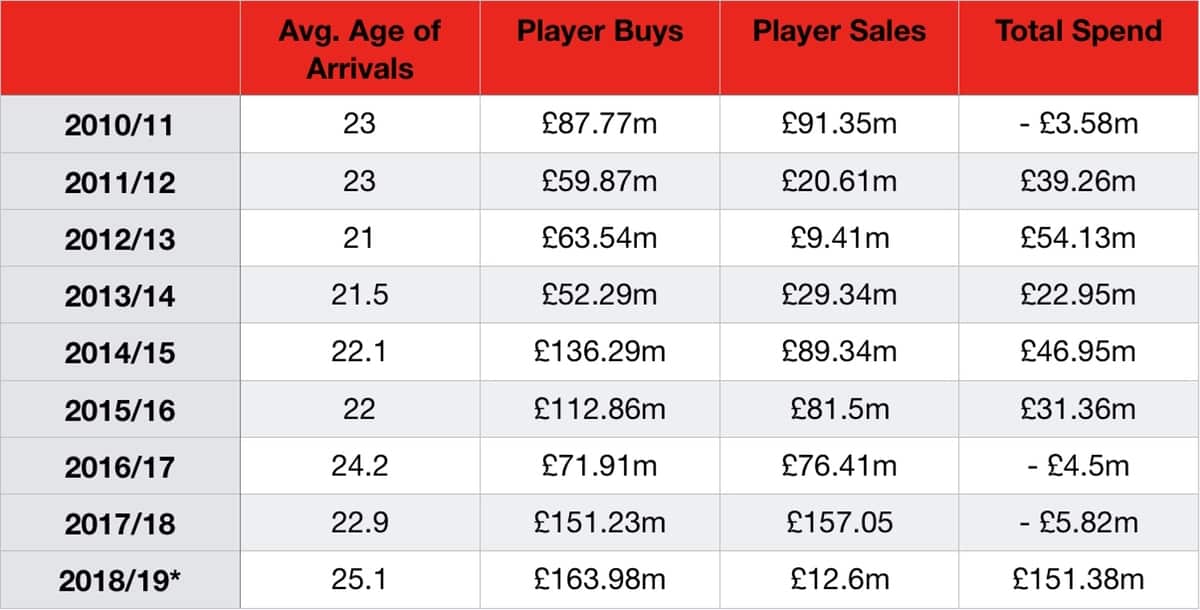 There it is, the nitty gritty of Liverpool's business. Here you can see FSG's plan for Liverpool in action.
Liverpool have consistently targeted players in their youth during FSG's tenure. This year seemingly is the only variance, yet it only rises by one year.
In doing so Liverpool have seen the benefits through sales of Fernando Torres, Luis Suarez, Raheem Sterling and Philippe Coutinho. However, in doing so a frustrating pattern arises.
Liverpool seemingly sell to buy.
The loss of Torres led to the deepest, gravest errors made under FSG's tenure in regards to recruitment. Luckily, this was saved by the talismanic Uruguayan, Suarez.
In hindsight, his efforts papered over the mistakes of Andy Carroll, Stewart Downing and the other dross (example: Charlie Adam).
Sadly, the sale of Suarez led to a similar mistake. Additions of Adam Lallana, Dejan Lovren, Divock Origi and Emre Can should all be accepted as deals of little-to-no ill judgement.
Although the stark contrast in recruiting Lazar Markovic and Mario Balotelli should not be understated.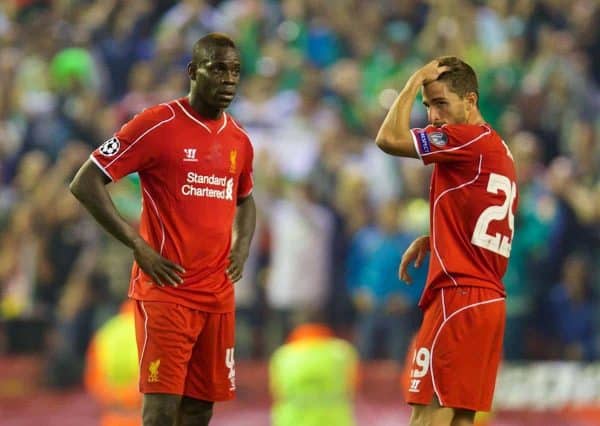 In hindsight, FSG's third attempt seemingly was a success.
Losing the talented Raheem Sterling was inevitable with the representative issues of Aidy Ward. Nonetheless, the sale was used to recruit the likes of Christian Benteke, Roberto Firmino, Nathaniel Clyne, Danny Ings and Joe Gomez.
Out of this list there is only one player who stands out as a error. A severe improvement within the squad with players who can easily be sold for profit.
Klopp's reign began with more exits than entries, but with two significant cogs to his machine in Sadio Mane and Georginio Wijnaldum. With these two additions he seemingly found a way into the Champions League, enabling FSG to move onto the next stage in Liverpool's development.
With its second chance in Champions League and comfort with the manager, FSG allowed for additions without sale.
Mohamed Salah was added, with the answer to our left-back problems in the addition of Andrew Robertson from Hull. Lest we forget Alex Oxlade-Chamberlain, who seemingly was reaching a new level before the cruel injury. All promising signs that moved Liverpool forward.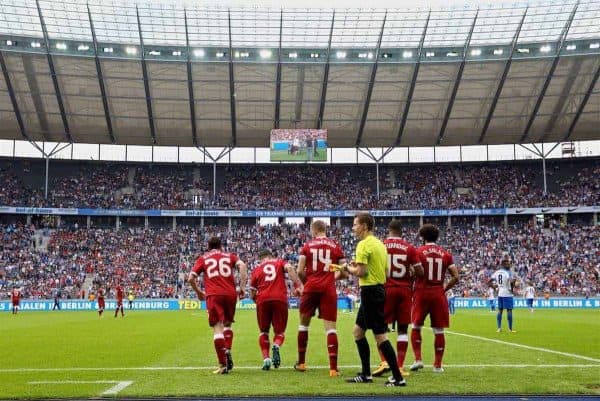 Albeit most of us were fuming about the Van Dijk saga. Nor to forget the issues with RB Leipzig over Keita, yet most saw progress. A future.
Then Barcelona came.
A focal point, Coutinho had promised Liverpool his future and was finally beginning to fulfil his potential. FSG seemingly forced Coutinho to stay.
It is important to note Coutinho had recently signed a contract without a release clause. This in itself is pure brilliance. Liverpool attempted to do the same with others.
Emre Can refused to follow suit in FSG's policy of no release clauses, and was subsequently allowed to leave, for free.
All of our players are now signing deals with no release clause. Why? FSG has learned from history. Torres, Suarez, Sterling and Coutinho.
If you come to Liverpool, you're here for the long run or you will pay our price.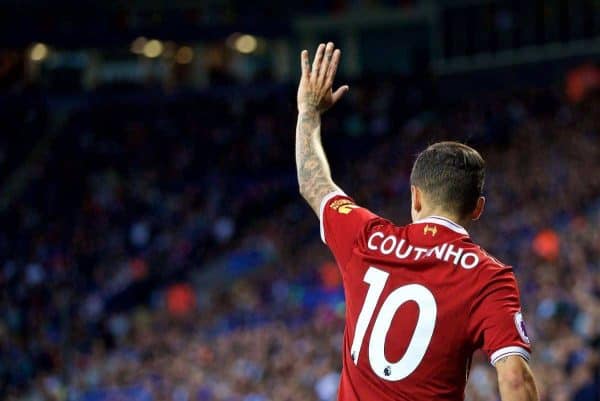 The astronomical fee Paris Saint-Germain paid for Neymar in 2017 has permanently changed the market. Seemingly FSG has figured it out.
But how do Liverpool compare to our rivals?
---
Net spend since 2010/11
Man City: £872.56m
Man United: £627.74m
Chelsea: £399.14m
Liverpool: £332.13m
Arsenal: £282.88m
Tottenham: £16.67m
---
Liverpool find themselves as spending the fourth-most out of their rivals when taking sales into account.
Put bluntly, there's no room for claiming Liverpool, nor FSG, are spending outrageously. Even if you want to argue over the price of players, Liverpool keep their net spend low by developing talent and selling it at a premium.
And look, in no way am I saying that's a good thing. Most of us were crying out for this form of investment years ago.
In the past, little investments were the norm. Seemingly made as stop gaps rather than a long-term solution that would also enable current success.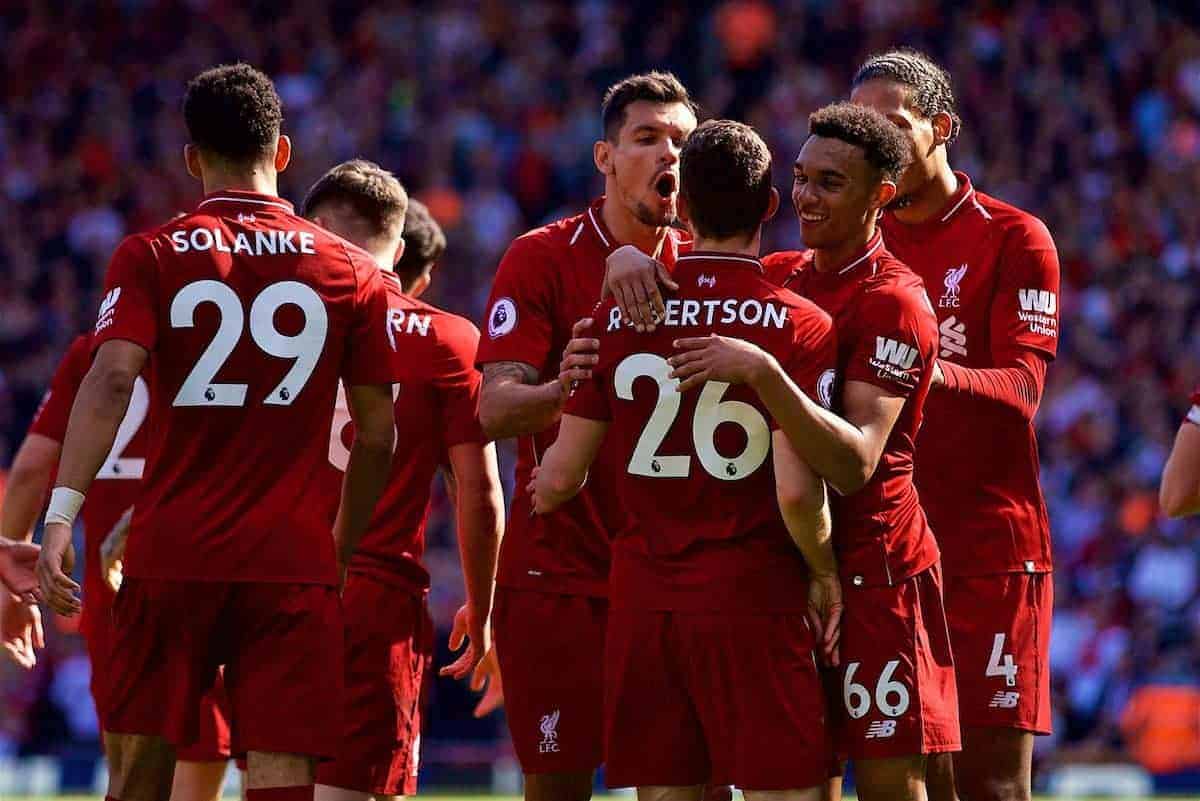 Although nothing could be further from the truth now.
And to those who disagree: It's fine, we're ruining the market. Enjoy the meal you're making of this. Truly, eat it.
You're right. Liverpool are overspending. Enjoy the meal of jealousy and nerves. Go ahead, swallow it whole. What you haven't realised is that you ate the entire dish far too fast.
Not only are you wrong about Liverpool spending, but now you have to face what's been building for years.
A dish best served cold, eh?
---
This is a guest article by John Hablitz. Follow him on Twitter @John_Hablitz.