Liverpool ground out an important 2-0 win at Crystal Palace on Monday night to keep their 100 percent record for the new campaign.
The Reds had to be patient, aggressive and resolute in defence to see out the game with the points, scoring right near the end of each half.
James Milner scored a penalty after Mo Salah was fouled, while another Salah run then saw Aaron Wan-Bissaka red-carded after a last-man foul.
Deep in stoppage time, a cleared corner saw Salah set Sadio Mane free on the counter-attack and he rounded the goalkeeper to finish for 2-0 and wrap up the win.
This Is Anfield's Karl Matchett (@karlmatchett) spoke to Sam McGuire (@SamMcGuire90) and Alex Beck (@AlexTheRed1892) to gauge their thoughts on the match and whether the Reds should persist with the new centre-back partnership of Joe Gomez and Virgil van Dijk.
The good…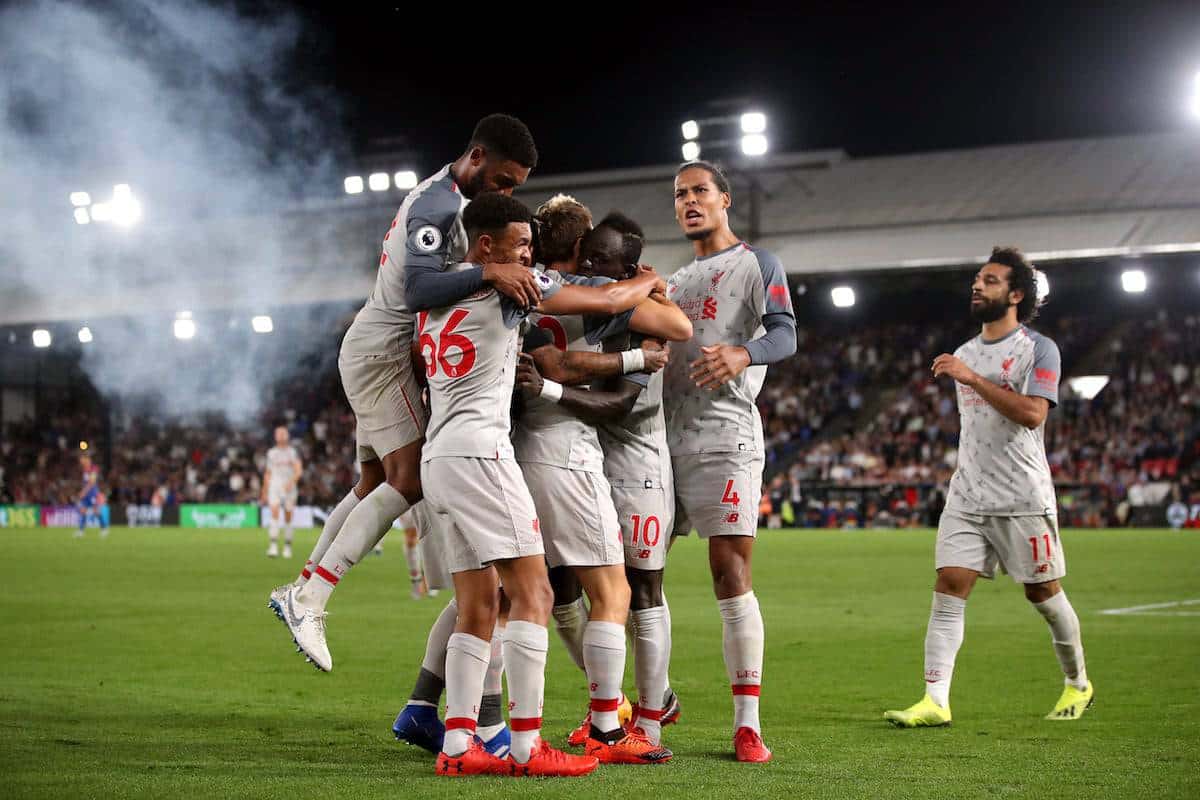 SAM: The Reds showing a resilience that many wouldn't usually associate with them.
For far too long the team was brittle and they'd implode under any sustained pressure. It's been coming, with Liverpool looking a lot more controlled intermittently over recent months, but this was a big statement.
In the past it's a game we end up dropping points in so it's a massive win and it's more than just three points.
ALEX: The transitions were so good.
Even in a game in which they were comfortable throughout, Liverpool showed on multiple occasions why they are one of the most feared teams around through their lightning-quick counter-attack.
From the goalkeeper, to the full-backs, to the unrelenting Naby Keita, Liverpool seemed likely to score virtually every time Palace turned the ball over in their opponent's half.
The rest of the league will be sweating after a show of such pace, power, and technical skill.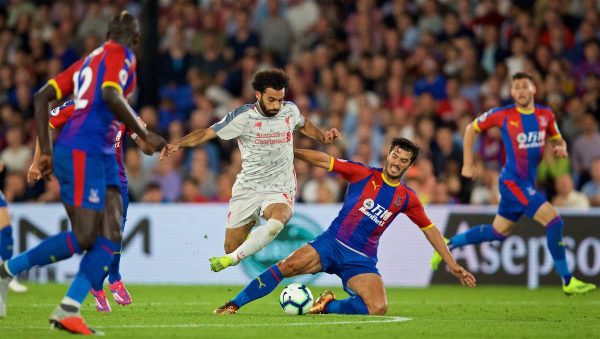 KARL: First and foremost, keeping the clean sheet. Some games we dominate so much that opponents barely have a sniff; this one took some proper work and guts to see out.
The two at the back were immense, the midfielders put in a shift and Alisson was excellent.
Other than that, I'd say Henderson was very quickly up to speed after coming on, and the way we continued to put the forwards in possession in good areas, even when they didn't have the best of games, was impressive.
The bad…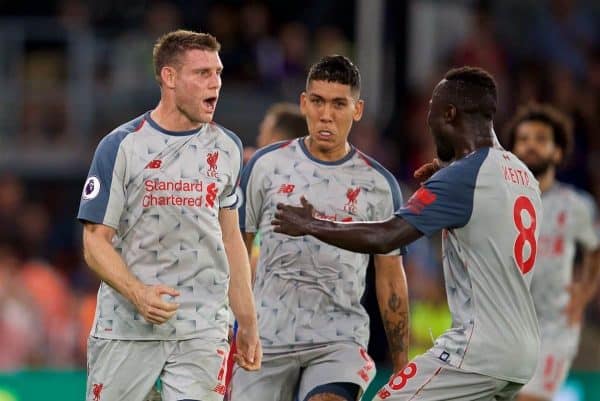 SAM: It was only two.
Liverpool had chances to put that game to bed on multiple occasions and a stoppage-time second didn't do justice to just how well Klopp's men played.
Salah wasn't as sharp as we're used to, Firmino looked rusty and Keita wasn't able to finish off the chances that bounced his way.
It's only game two, so it's kind of expected with the team getting up to speed, but they'll have to be more ruthless soon if they're going to be involved in a title challenge.
I realise this makes me sound spoilt but it's good being a Liverpool fan right now.
ALEX: The substitutions were poor.
Klopp received criticism last season for his poorly timed changes and he similarly demonstrated a reluctance to bring on fresh legs today.
When the front three lacked their usual cutting edge in the second half, it seemed an opportune time to bring on Shaqiri or Sturridge.
Still, Klopp opted for a like-for-like sub instead: Henderson for Milner.
Sturridge was ultimately brought on, but with only a handful of seconds to play.
While it's difficult to criticise a solid victory such as the one today, Klopp's substitutional stubbornness may be a slight concern to supporters of the Reds.
KARL: Not a whole lot to complain about!
Some of the passing was sloppy in the final third, the finishing obviously wasn't ruthless enough, but these will be ironed out as the season goes on and against other clubs.
Lallana wasn't great after coming on in fairness and bringing Sturridge on so late wasn't a positive in my eyes.
…and should the Gomez-Van Dijk partnership continue even once Lovren returns?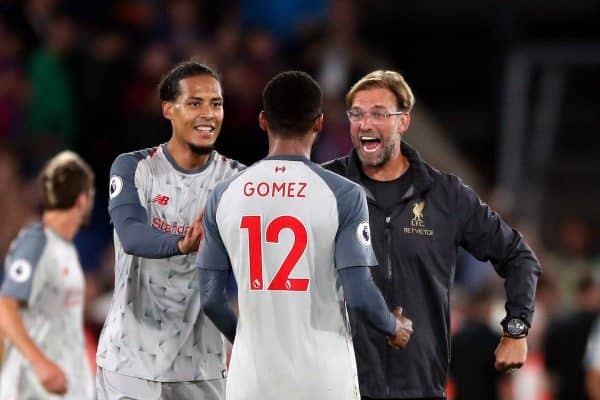 SAM: Klopp should absolutely keep faith in Gomez and van Dijk.
He's shown in the past that he's prepared to stick with a player if they impress and this should be no different for Gomez. He's not put a foot wrong in either match and his use of the ball has been a weapon.
There are also clear signs of a partnership with Van Dijk there and that, along with the understanding with Alisson, is encouraging.
It wouldn't be a good look if the young centre-back was dropped despite impressing.
ALEX: I reckon so. Gomez has hardly put a foot wrong since coming in for the injured Lovren.
While there will be some calling for the return of the World Cup finalist to the starting lineup upon his return to full fitness, I think it's only fair for Gomez to continue his run in the team until he shows signs of slowing down.
He's young, possesses great potential, and will learn from playing alongside the titanic Van Dijk. He'll also learn from any mistakes he may make in the coming weeks.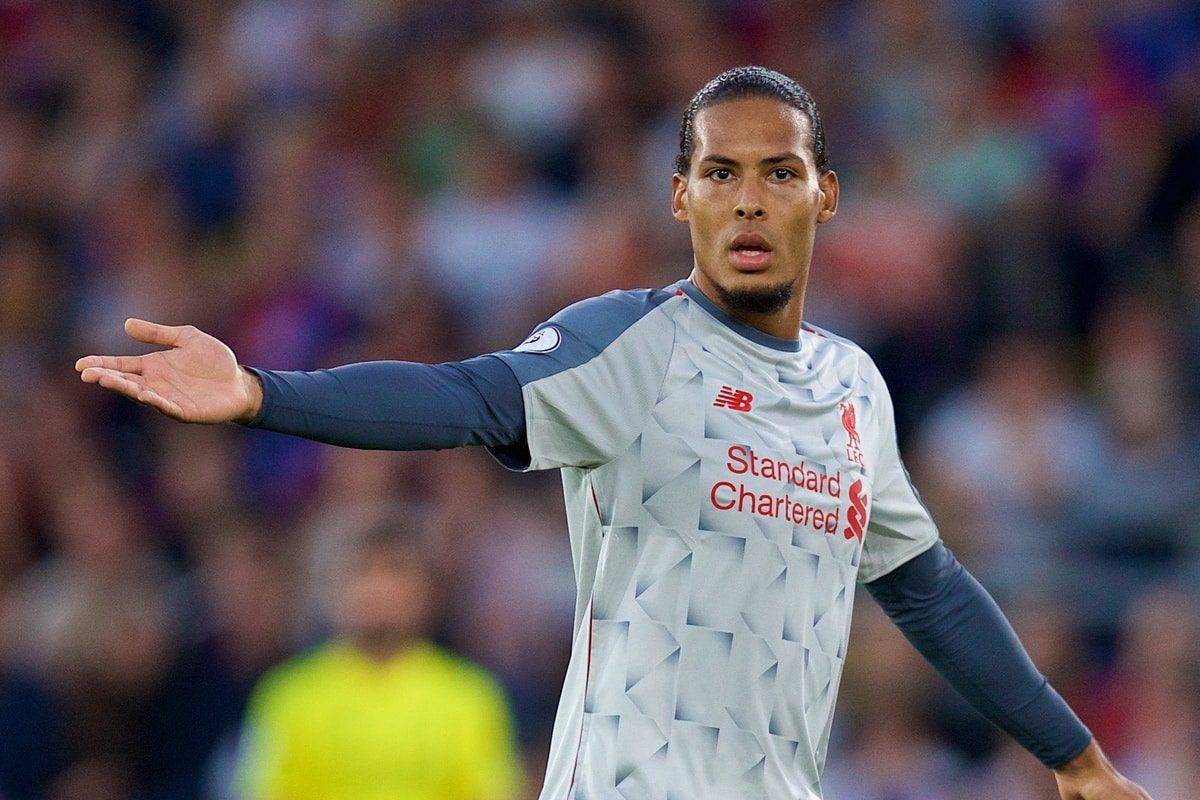 KARL: Undoubtedly so: if the performances continue like this, there's no reason to change it.
They were exceptional as a pairing against Palace, covering for each other, complementing each other with their skill sets, capable of dealing with everything between them.
Gomez can't possibly be faultless every game, simple experience will dictate that, but give him the chance and he could be a long-term partner for the long-term guarantee that is Big Virgil.