Captain Jordan Henderson is confident he will play a significant part in Liverpool's season despite a personally frustrating start.
The midfielder came back later than most of his team-mates after being involved in England's run to the World Cup semi-finals and, as a result, has played just 154 minutes in one start and four substitute appearances.
He has, for the most part, had to watch the team win their opening five matches and while that has been frustrating he understands the bigger picture.
"I came back later than everybody else so I can't expect to come straight back in," he said ahead of the Champions League visit of Paris St Germain.
"The lads have worked hard all pre-season. You can see the benefits already in how fit they are, the rhythm they've got from playing games.
"They've been fantastic, winning games, so it's normal for me that I'm not playing. I can accept it.
"It just means I have to keep working hard, keep improving and take my chance when it comes.
"I totally respect the players around me, how well they are playing, and the manager as well. He always decides and he's always right.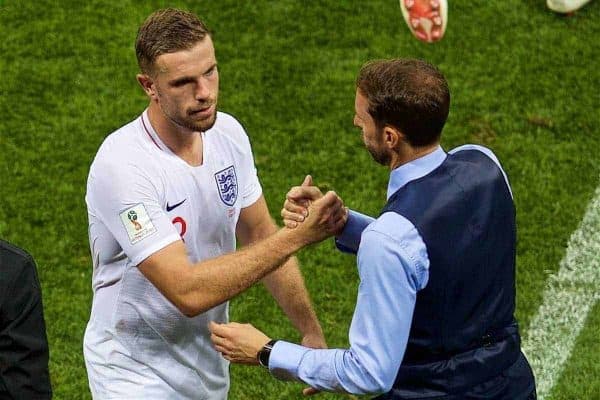 "I've basically tried to use this period to refresh my body, refresh my mind. Last season was long, especially with the World Cup, and this is hopefully going to be another long season with a lot of games so I need to make sure I'm ready.
"I'm using this period to make sure I'm as ready as possible.
"I'm sure players who haven't played as much as they'd have liked so far will have a big impact over the next few months because of the amount of games
"We just want to keep going in that direction and keep winning games."